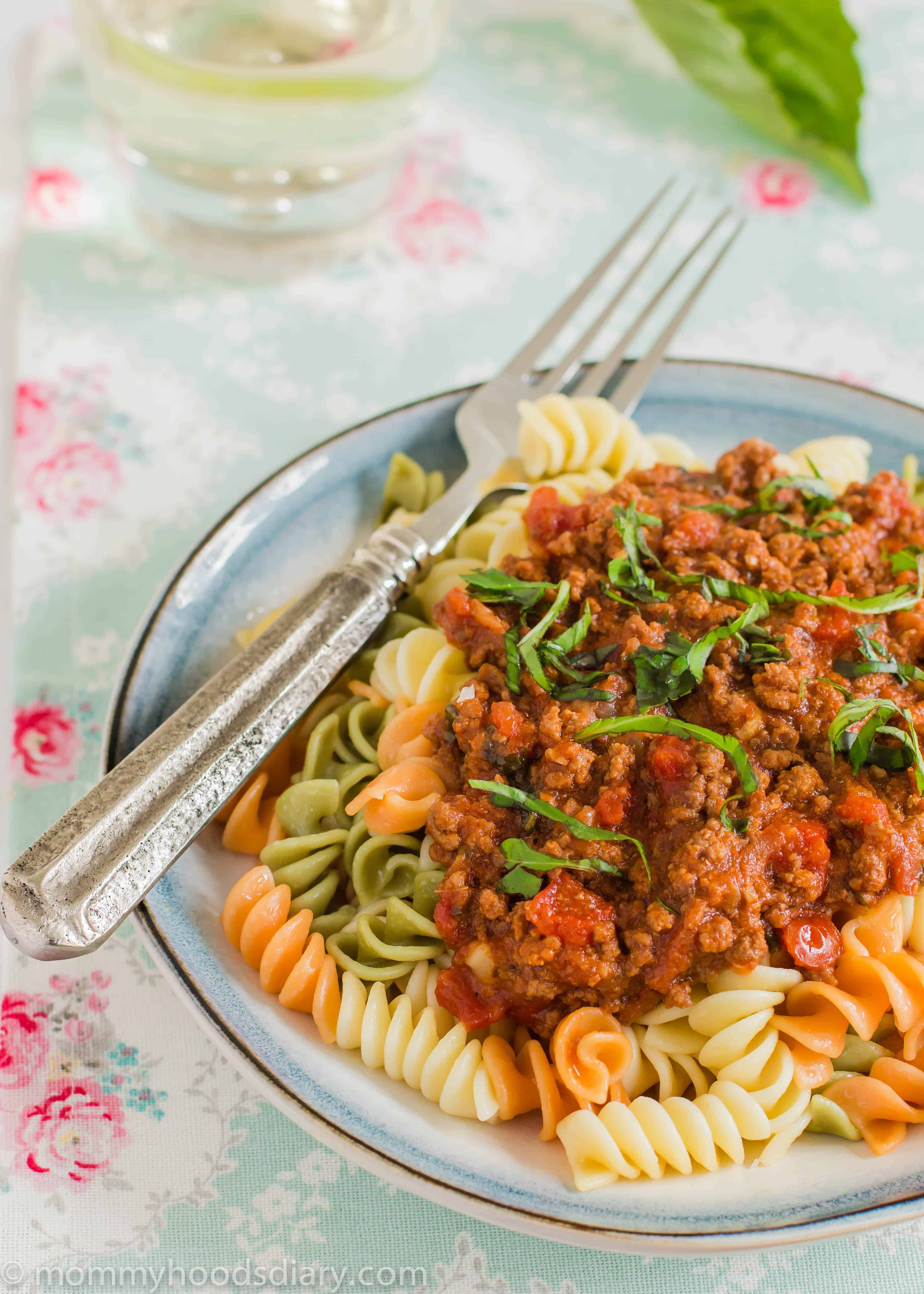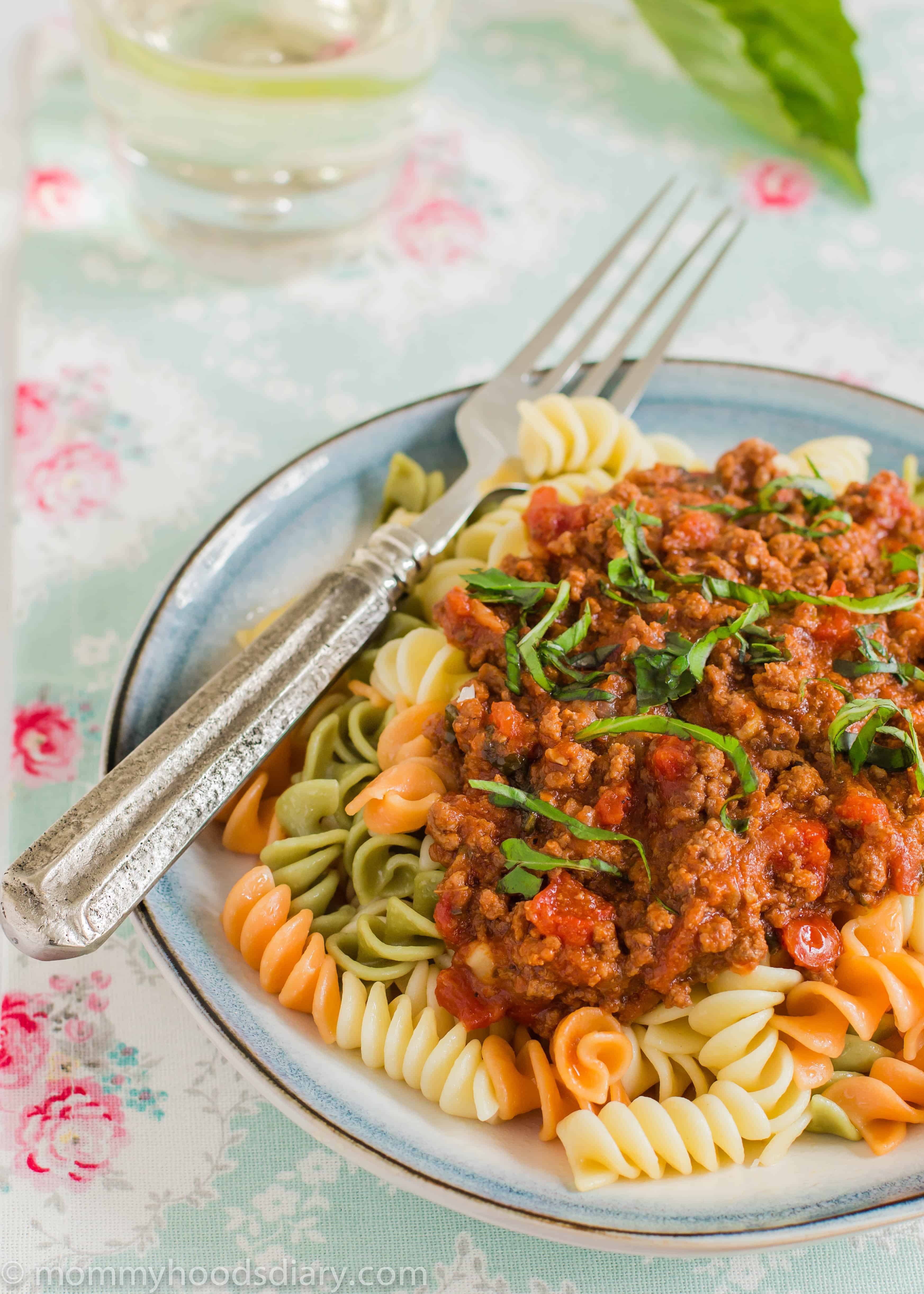 I cannot tell you how many times this sauce has saved my butt! Usually, I double the recipe and save 2 or 3 batches in the freezer. It is a great meal to make ahead of time and save for the future.
With this sauce you can prepare many dishes. Toss with pasta (the obvious way), fill cannelloni, stuff vegetables like eggplants, peppers, or zucchinis, Shepherd's Pie, papas rellenas… I've even used it to make empanadas! Its not the ideal filling because it has lots of tomatoes. I have done it in the past and no one complained.
There are several forms and versions of preparing this sauce. Some people add pancetta or bacon; others do a combination of beef and pork meat. I once tried a recipe from an Italian lady, where she added chicken liver… It was very good. But since it's a matter of taste I adapted my own recipe for my family. Of course, I do not waste the opportunity to add as many vegetables as possible, sometimes very tiny chopped mushrooms or zucchini … the children do not even notice them!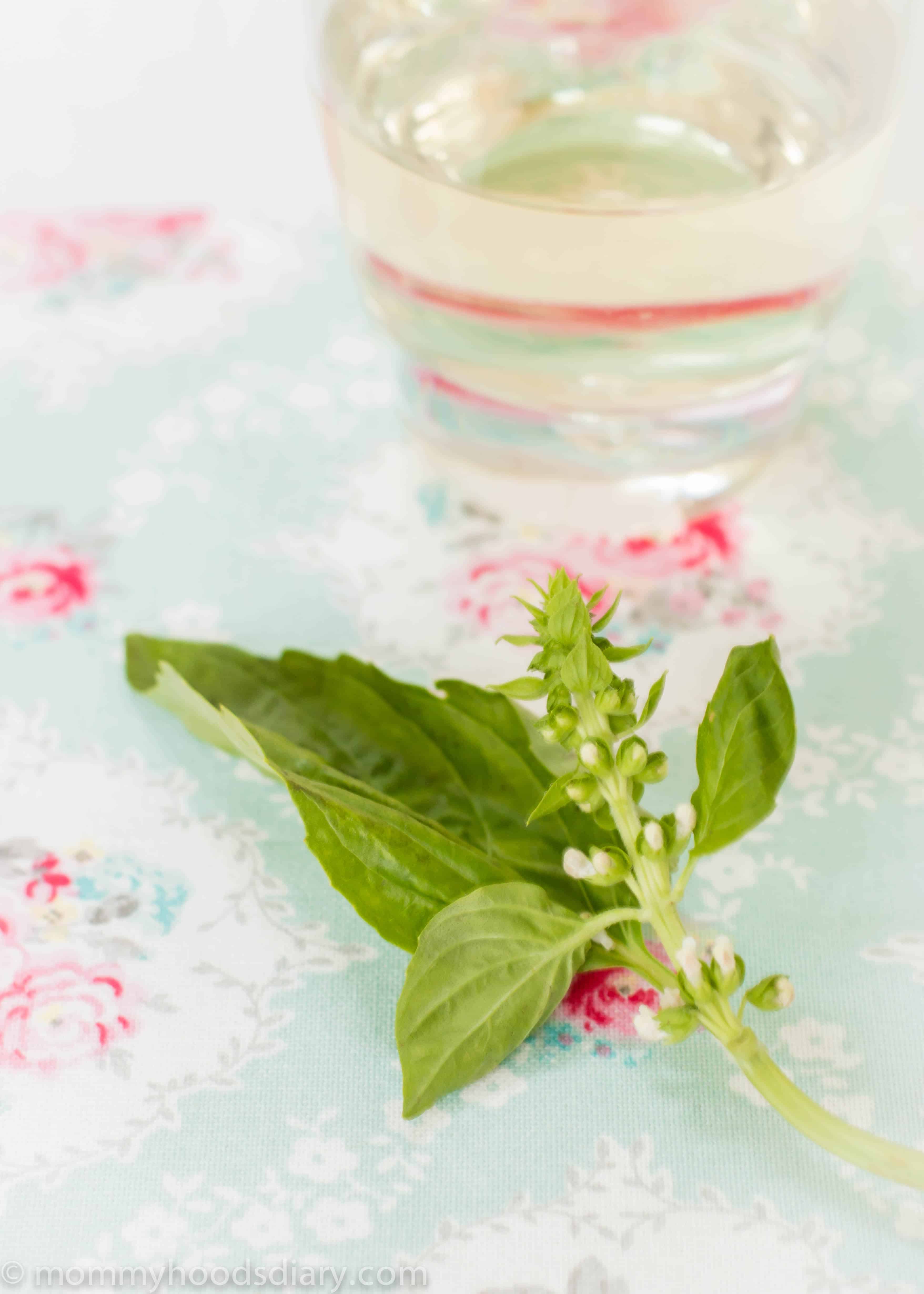 Bolognese Sauce
Ingredients
1

tablespoon

of olive oil

1

medium onion

finely chopped

2

cloves

garlic

finely chopped

1

small ribs celery

finely chopped

1

large carrot

peeled and grated

1 1/2

lbs

of ground beef

low fat content 90-10 or 93-7

Freshly ground black pepper

to taste

1

beef bouillon cube

3/4

cup

of marsala wine

1/2

cup

of whole milk

warm

2

cans of tomato sauce

8oz

1

oz

can of petite diced tomato

15.5

1

bay leaf

1

tablespoon

of dry oregano

1

cup

of fresh basil leaves

cut into thin shreds
Instructions
Heat olive oil in a large Dutch oven medium-high heat. Add the onions, garlic, celery, carrot and cook until tender, 5 - 8 minutes.

Add the ground meat and cook through, breaking it into small pieces using a wooden spoon, but do not brown. Add the beef bouillon and and stir until completely dissolved. Season with pepper to taste. Stir in the wine and allow it to cook into the meat, 3 minutes. Add the warm milk and allow it to absorb into the meat for 1 minute.

Add the tomatoes (sauce and diced), bay leaf, oregano and basil and mix to incorporate. Adjust the seasoning and add more salt and pepper if necessary.

Bring to a simmer, then reduce the heat and simmer over low heat for 3 hours, stirring occasionally.

Toss with pasta and top it with grated parmesan cheese.
Recipe Notes
Some Tips:
Let it simmer for as much time as possible.
DO NOT add water! if you feel that it needs more liquid add another can of tomato sauce.