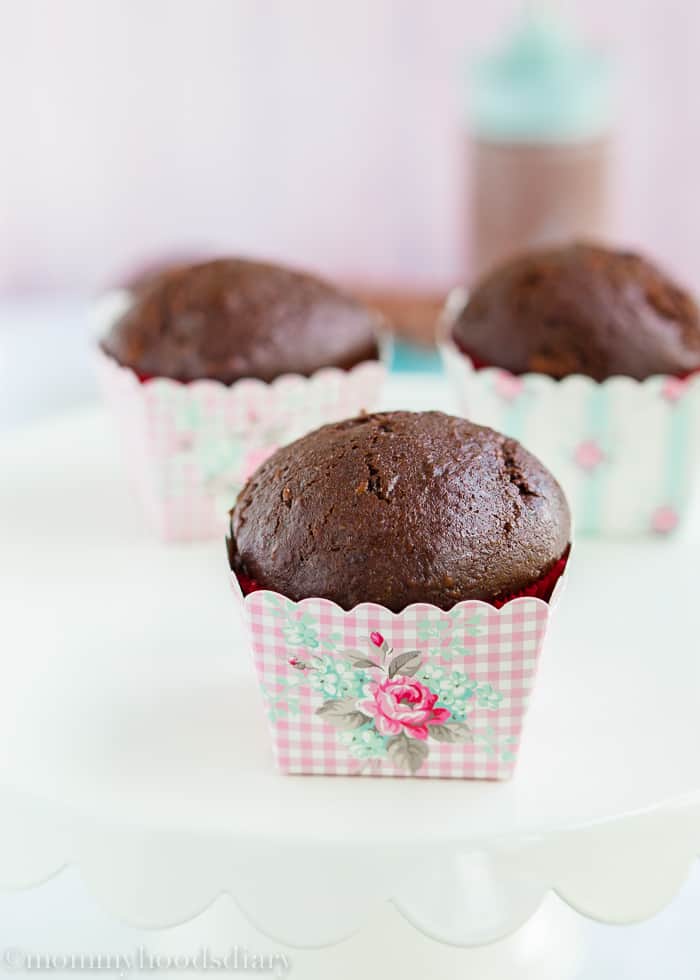 Chocolate Chocolate Chocolate!!!
Is anything made ​​of chocolate that does not taste good? I don't think so!
Even if it has zucchini it will taste heavenly… If you don't believe me ask Matthew! LOL.
Special Note: As you can see in my Instagram photo, I seriously suck at decorating cupcakes. I don't know what is going on that they always look terrible. So much so, that I did not dared to put the frosting to the cupcakes for the main picture. I realized I just can't be the baker, photographer and the cupcake decorator… so today I am presenting them naked.
I made these recipe to celebrate the end of the school year of Matthew. They were very tasty and the kids even noticed that they had zucchini.
These are the tricks that a mother has to do when having two super picky eaters.
This Egg- Free Chocolate Zucchini Cupcakes recipe is an excellent alternative to regular chocolate cupcakes, certainly more healthy and do not contain any egg. They are so easy to make that it only takes 5 minutes. No electric mixer or any other sophisticated equipment is required.
When I have tried them, I remember being impressed that I couldn't taste the zucchini. Dont get me wrong, I like the zucchini, but never thought I'd eat it mixed with chocolate and in the form of an cupcake.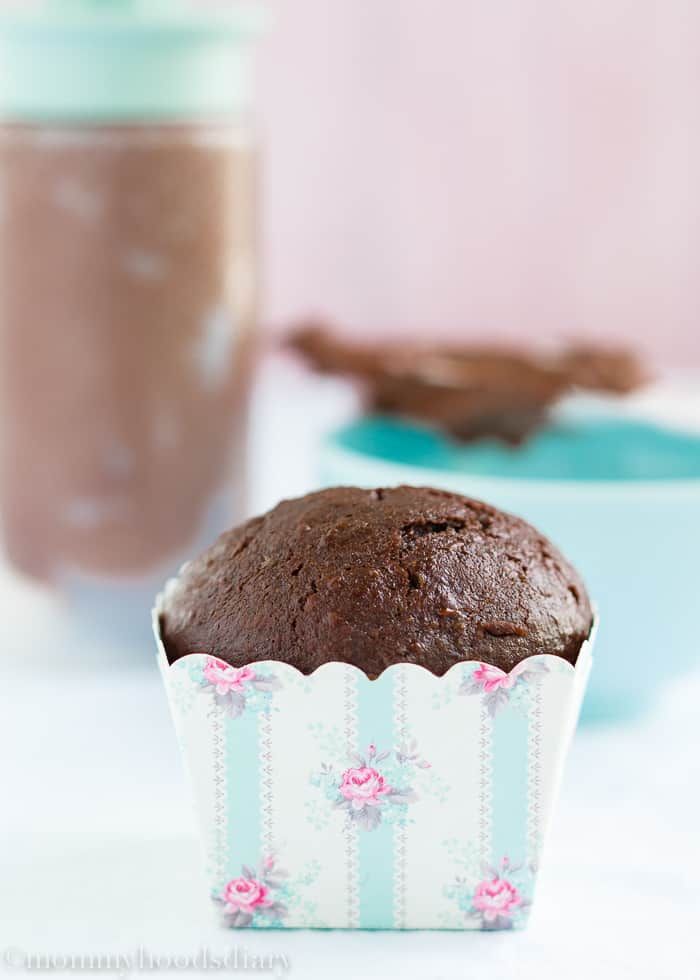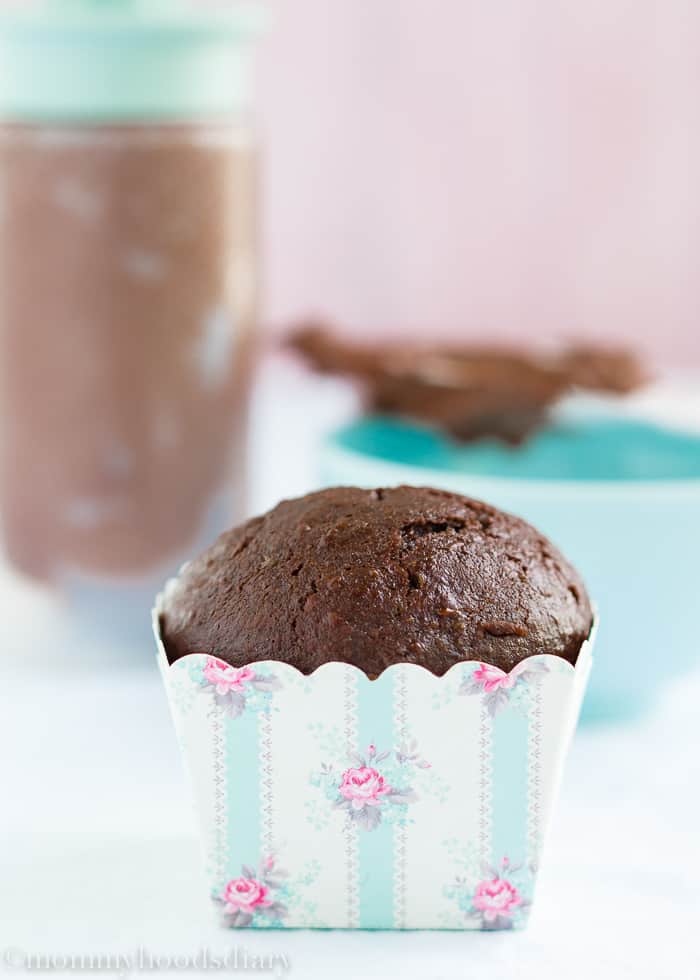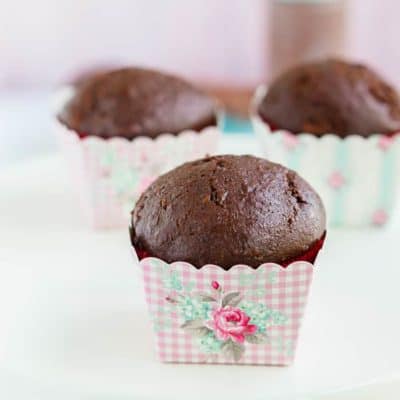 Chocolate Zucchini Cupcakes
Ingredients
1 1/2

cup

of zucchini

grated

1/2

cup

of light taste olive oil

1

cup

of sugar

1 1/2

cup

of flour + 2 tablespoons

2/3

cup

of natural unsweetened cacao

1

teaspoons

of baking power

1

teaspoons

of vanilla extract

1

pinch of salt
Instructions
Preheat oven to 350º F. Line pan with cupcake liners.

Sift flour into a small bowl and set aside.

In a large bowl, mix all ingredients with a wooden spoon until well combined. It may look a little bit thick but it's OK, when baking it will release a lot of liquid.

Fill cupcake liners 3/4 full and bake for 20- 25 minutes or until an inserted toothpick comes out clean. Remove from oven and let cool completely.

Frost cooled cupcakes with you favorite frosting.