Eggless Vanilla Cake Recipe  – 

 

The perfect vanilla cake for a very special occasion!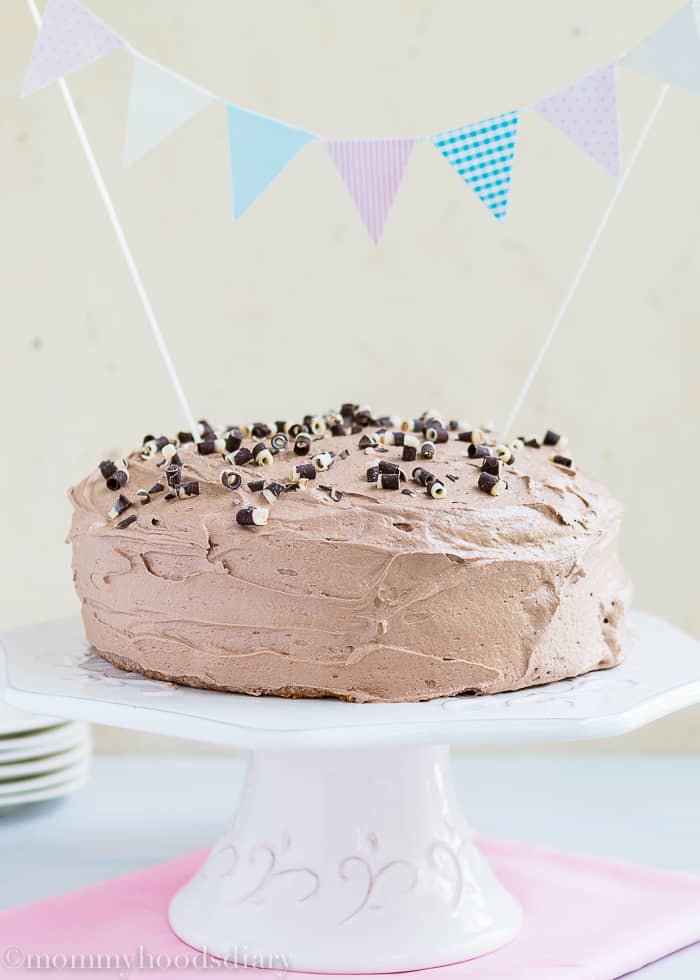 A few days ago it was Vicky's second birthday. I think she is still very young to remember later on but I still wanted to give her a special day no matter what. As you might know my little princess is allergic to eggs. So when it come to celebrations it's a little challenging but not impossible.
We started the day with a special birthday breakfast. I made an egg free pancake cake with cream cheese and fruits. Since my husband had to go to work that day, we took advantage that we were all together in the morning, and we sang happy birthday with the pancake cake. It was really good and we all love this version made with no eggs.
Then she opened some presents… And as you can see she LOVED it!!!
My egg-free cake adventure had begun the day before. I was very stressed because I had tried 3 different recipes and none of them came out like I wanted them to. Thank goodness that my oldest daughter came by and took the kids out to lunch to give me some time to focus and prepare the cake to my liking.
YESSSS… after several attempts finally made it!
From that day I've decided to never ever trust again a recipe that does not show the inside of the cake. So here you have.
Even though this cake recipe has no egg in it, the cake it self came out very soft and fluffy. It had a different color; a littler darker than your typical cake recipe. Funny enough, one of the guests thought he was eating a whole grain cake. But truthfully, I think I just poured too much of the vanilla paste… Shhh…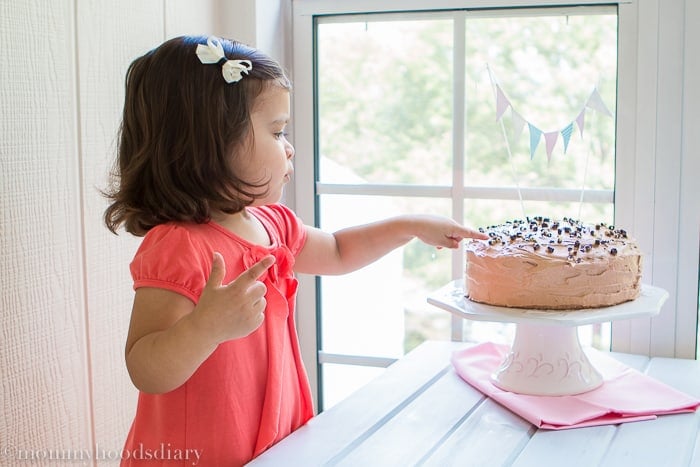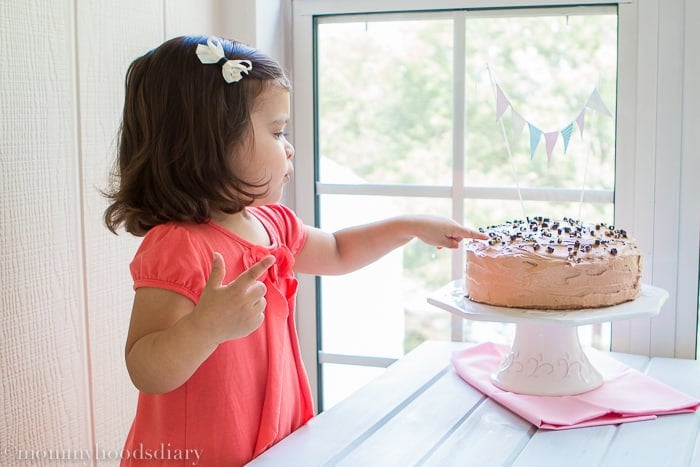 I decorated the cake with my famous Nutella frosting. Everybody seemed to love the combination. Including Vicky and my hardest critic, a.k.a my husband, who doesn't hesitate to let me know when he does not like something I make. In other words, I only received good feedback for this amazing egg-free cake recipe.
I know how hard it is to have a little one with food restrictions, especially when it comes to special occasions. That being said, I truly hope this recipe helps you light up any special celebrations. Please try it and come back to tell me how you like it!!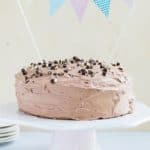 Egg Free Vanilla Cake Recipe
Servings
:
8
- 10 servings
Ingredients
2 1/2

cups

of cake flour

2

teaspoons

of baking powder

1

teaspoon

of baking soda

1/4

teaspoon

of salt

1

can of Sweetened Condensed Milk

14oz

1/2

cup

of butter

melted

2

tablespoons

of sugar

1

cup

of water

2

tablespoons

of vinegar

1

tablespoon

of vanilla paste
Instructions
Preheat oven to 350º F. Grease 2 8-inches cake tins.

Sift flour, baking powder, baking soda and salt. Reserve.

Using an electric mixer on medium speed combine butter, condensed milk, and sugar.

In a small bowl mix together water and vinegar until combine. Add this mixture to the butter and condensed milk mixture. Add vanilla and mix until just combine.

Reduce speed to low and add the stiffed dry ingredients in 2 additions, beat until combined.

Divided mixture into greased cake tins; bake using these instructions: Bake at 350° F for the first 10 minutes, reduce to temperature to 320° F and bake for further 35 minutes or until a tooth pick or skewer comes out clean.

Let it cool completely before frosting. I decorated it with

Nutella frosting

and marbled chocolate curls.
Recipe Notes
Recipe slightly adapted from
Eggless Cooking
Please do not be tempted to open the oven door for at least the first 35 minutes. Total bake time is about 45 minutes but it depends on your oven.