The last two weeks have been crazy!
First, I went to Florida for a few days to enjoy the last days of summer. I traveled alone with my three children. Thank God for my oldest daughter Andrea! She helped me a lot  but the poor girl was going crazy at the end. Oh! yes – I understand her perfectly. My 2yo is strong-willed boy. I now have learned that I need to take deep breath when my buttons get pushed and that I have no to attend every argument to which I am invited. Other than that what we had fun.
Two days after we returned from our trip to Florida I had to leave again to NYC. I was invited to visit the UN as part of the activities of Top Blogueras 2013. It was a great honor for me. I got inspired and reenergized by a group of talented people.
As I had returned very inspired … I started cooking!
One of my recipes this week are these delicious sweet from Spain. They are made with ground almonds and sugar and as you can see it can be prepared in different versions. My favorite version is the coconut. These dulcitos are called "Panellet". They are traditionally eaten in the Cataluña to celebrate the day of all saints. I am very happy to have discovered them …. They are delicious!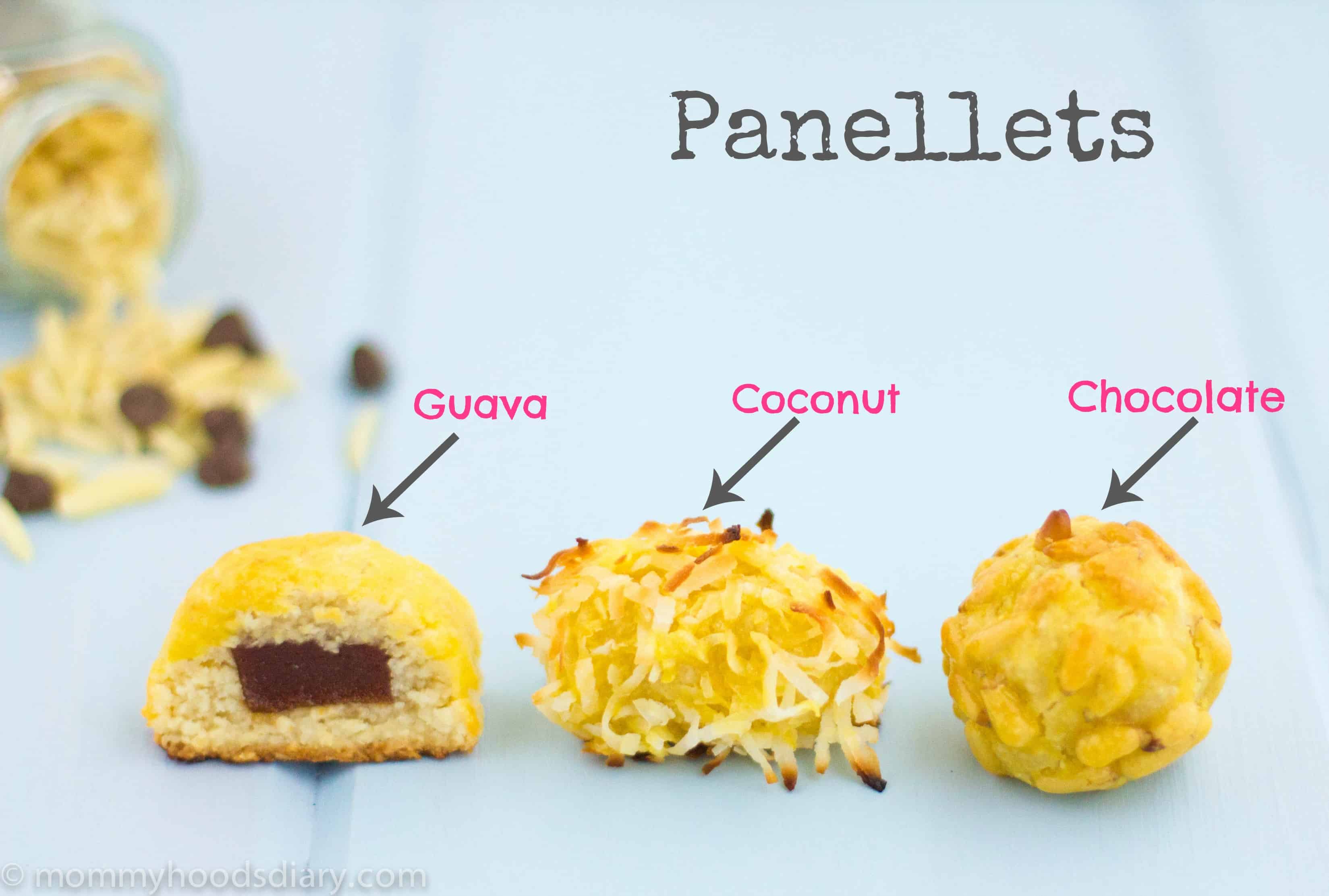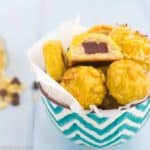 Panellets ~ Marzipan traditional Sweet from Cataluña, Spain
Ingredients
18

oz

of ground raw almonds

without skin

1 3/4

cups

sugar

1

tablespoon

lemon zest

3

eggs

at room temperature

1/2

cup

of milk chocolate drops

3

cups

pine nuts

2

cups

of sheered coconut

1

cup

of guava paste
Instructions
Separate the whites from the yolks and place in separate bowls.

Beat, with electric mixer on high speed, the egg whites until stiff. Reserve.

In large bowl mix the ground almonds, sugar and lemon zest. Add the egg whites and knead with your hands until everything is fully incorporated and you have a firm dough.

Divide the dough into three equal parts.

With the first part: Form 1-inch balls. Take a ball and using your fingers make a hole in the center. Place 4-5 drops of chocolate. Close the ball. Cover it with egg yolk. With patience, put the pine nuts over the entire surface. Lightly press them to make sure they are not going to come off. Repeat with the remaining balls.

With the second part: Mix the dough with 1 cup coconut. Form small cylinders. Wet with egg yolk and cover with more coconut.

With the third part: Stretch the dough into a rectangular shape. Place the guava paste in the middle and closes along with your fingers. Make sure it is tightly closed, so the filling does not come out when baking. Then cut slices of 1/2 inch.

Preheat oven to 395 º F

Cover a baking sheet with Parchment paper. Put all the sweet in the baking sheet and brush with egg yolk. Leave space between them, as they grow a bit when you are baking.

Bake for 10 minutes or until beginning to brown. Be very careful as they can burn very easily.

Remove from oven and place on a rack to cool.