These 15 Easy Eggless Summer Desserts are the perfect way to end a meal. They're refreshing, light, and fruity, and some don't even need to be baked!
15 EGGLESS DESSERT RECIPES FOR SUMMER
It's that time of year again! The weather is warming up, the pools are opening, cookouts are happening, and you're left wondering what to bring to the pitch-in or how to cool down in the heat.
Don't worry about it! I have you covered.
Here's a list of 15 Easy Eggless Summer Dessert Recipes that will have your family and friends coming back for seconds and asking for the recipe.
I love a no-bake recipe, don't you? Any summer recipe that doesn't require turning on the oven and heating up the house is a win in my book!
Eggless No-Bake Strawberry Cheesecake is no exception. The flavor is light, tart, sweet, creamy, and rich. The balance of flavors is perfect, and every bite will melt in your mouth.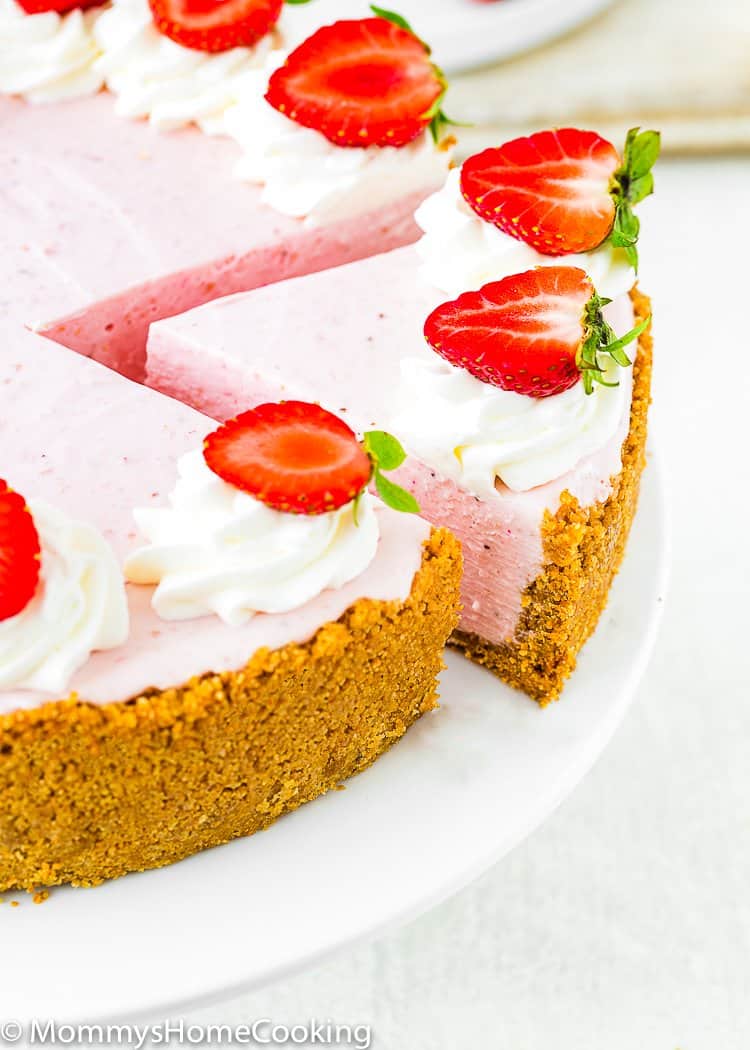 Summertime means we reached the season when it's socially acceptable to eat popsicles every day. These seriously delicious Easy Key Lime Popsicles only require three ingredients, pack a little protein, and are definitely the easiest popsicles I have ever made. You will not be disappointed!
Here is my favorite popsicle molds!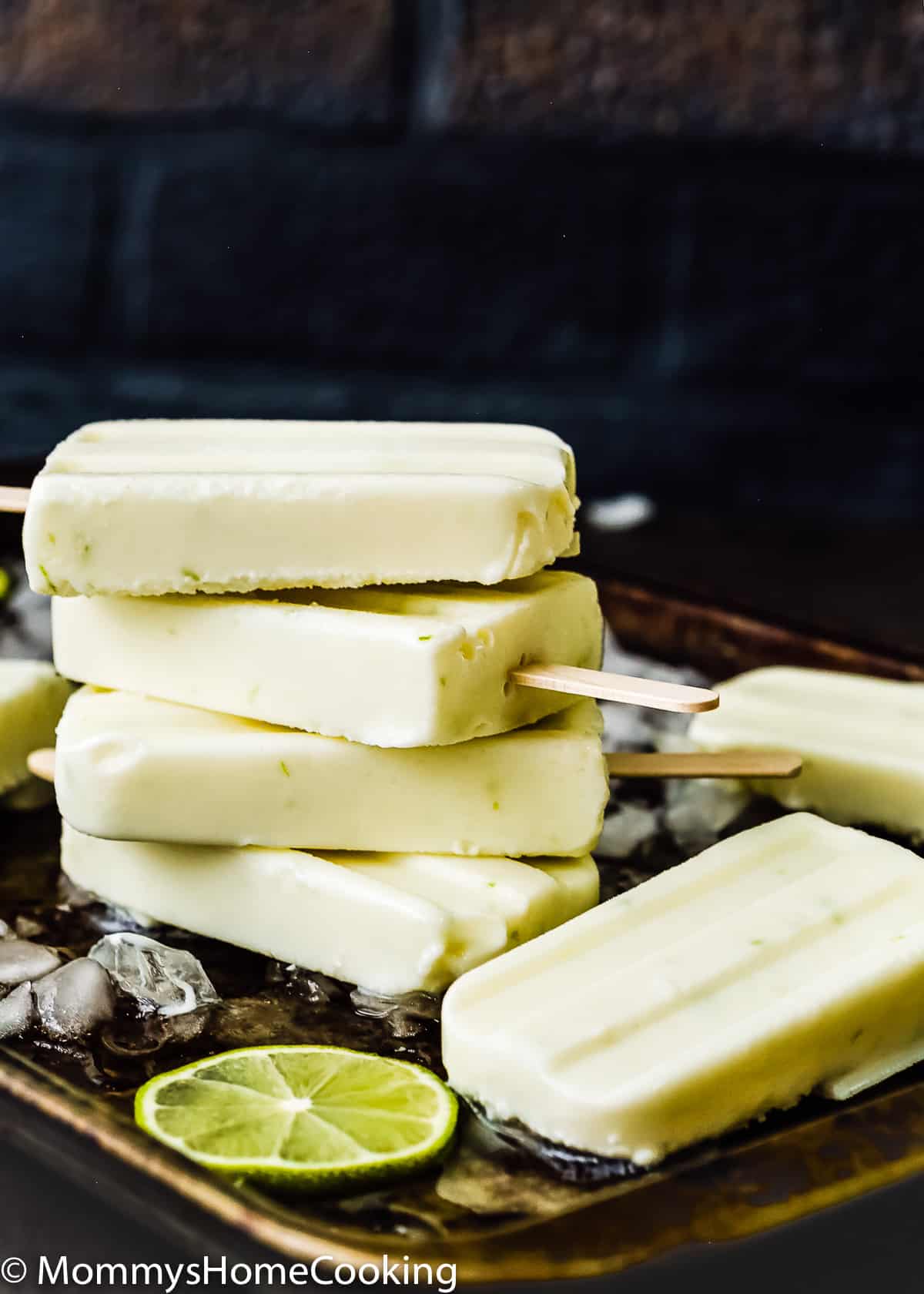 Put all the overripe bananas in your kitchen to good use by making Eggless Strawberry Banana Bread. It's a year-round favorite at my house! This fruity combination all wrapped up in yummy bread is perfect at any time of day. Plus, it only takes about 10 ingredients that are probably already in your pantry!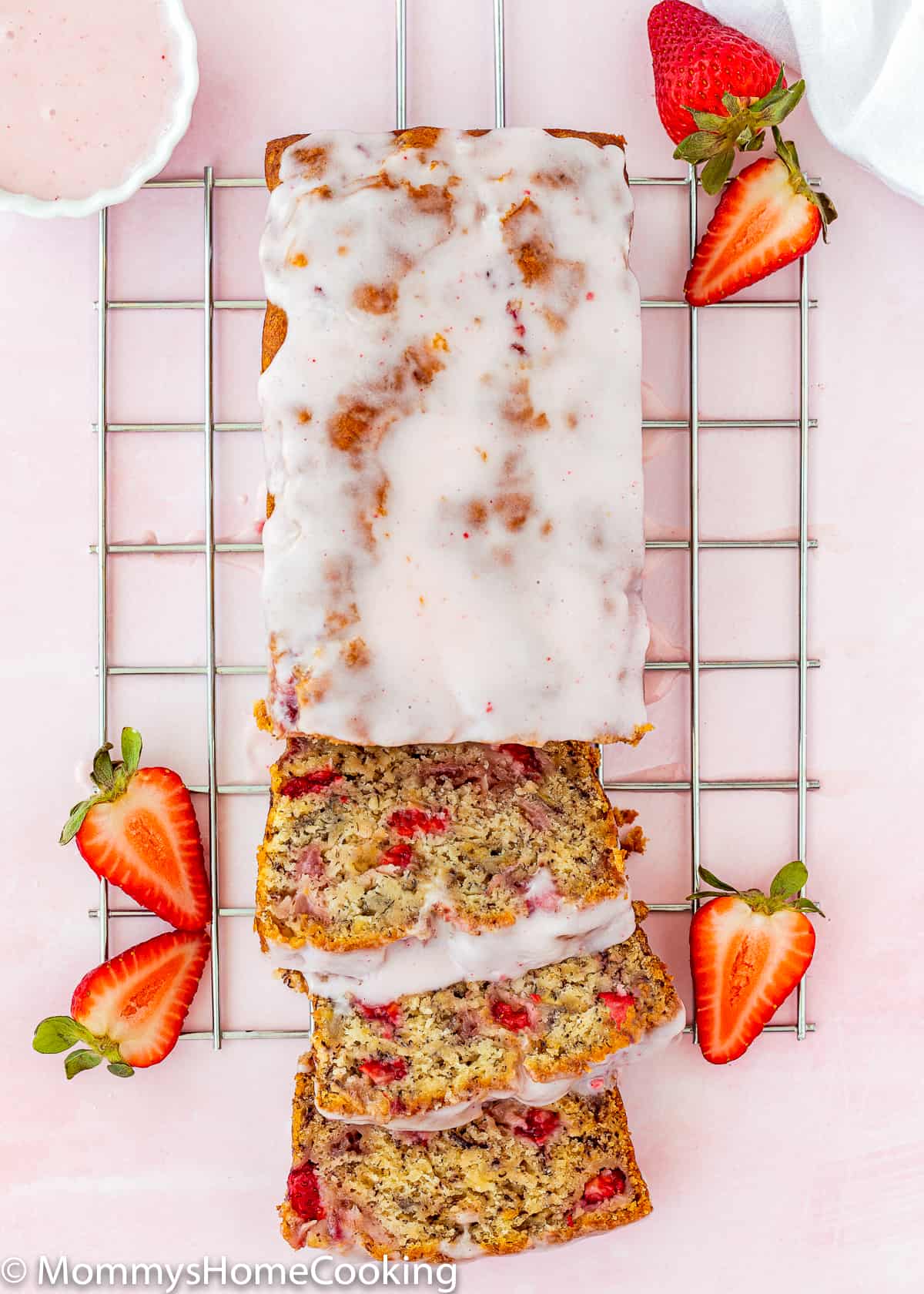 A showstopper cake with the perfect combination of flavors, Eggless Strawberry Lemonade Cake is the perfect spring or summer cake! With the vibrant colors of strawberry pink and lemony yellow combined with the flavors that make it tangy and bright, this fluffy and tender cake can be decorated for a special occasion or simply frosted for a weeknight in.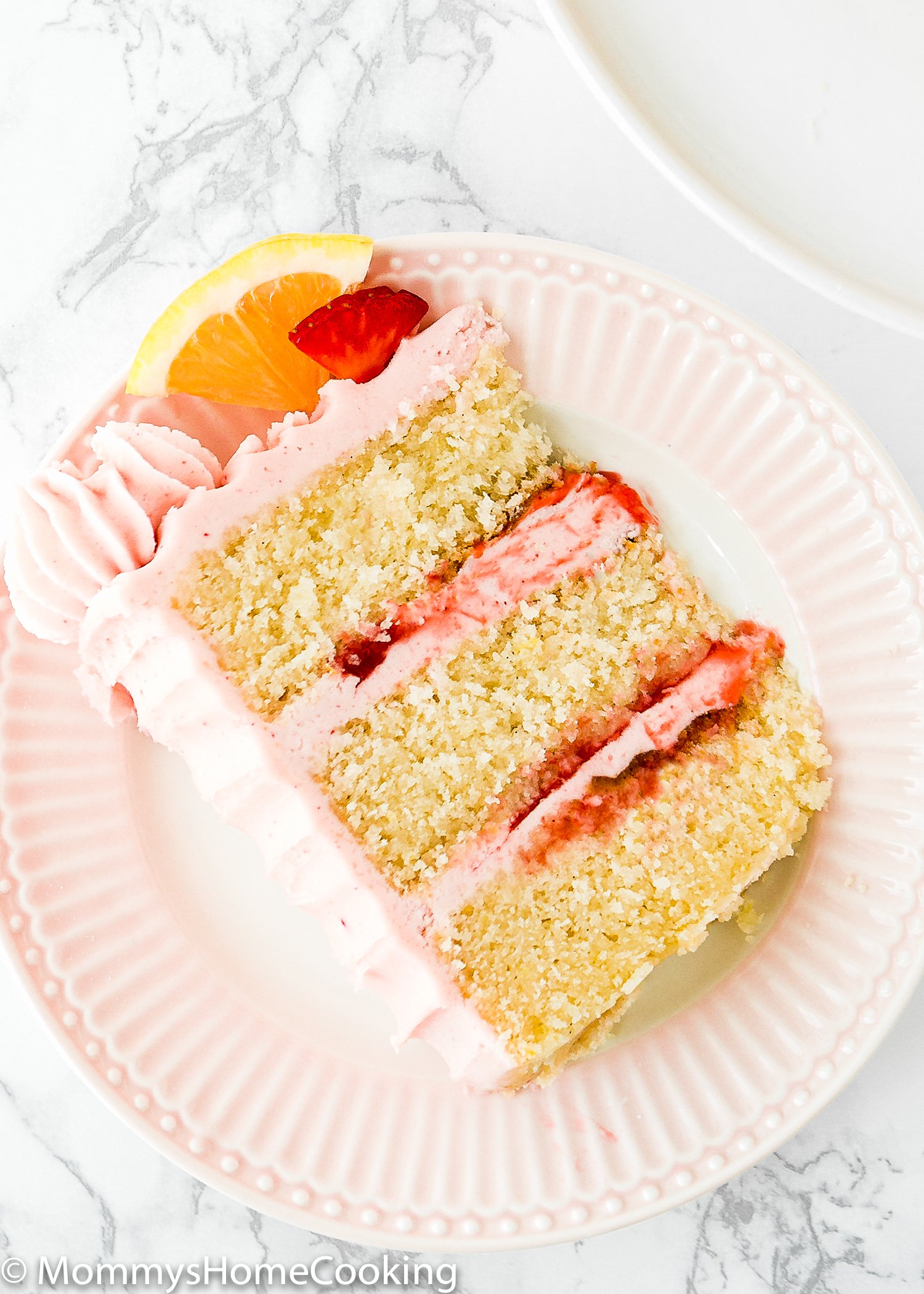 A simplified strawberry cake, this Easy Eggless Strawberry Cake comes together in 10 minutes or less and requires zero layering or even frosting. A light dusting of powdered sugar is all I cover it with. This cake is perfect for breakfast, brunch, a summer potluck, or honestly anytime.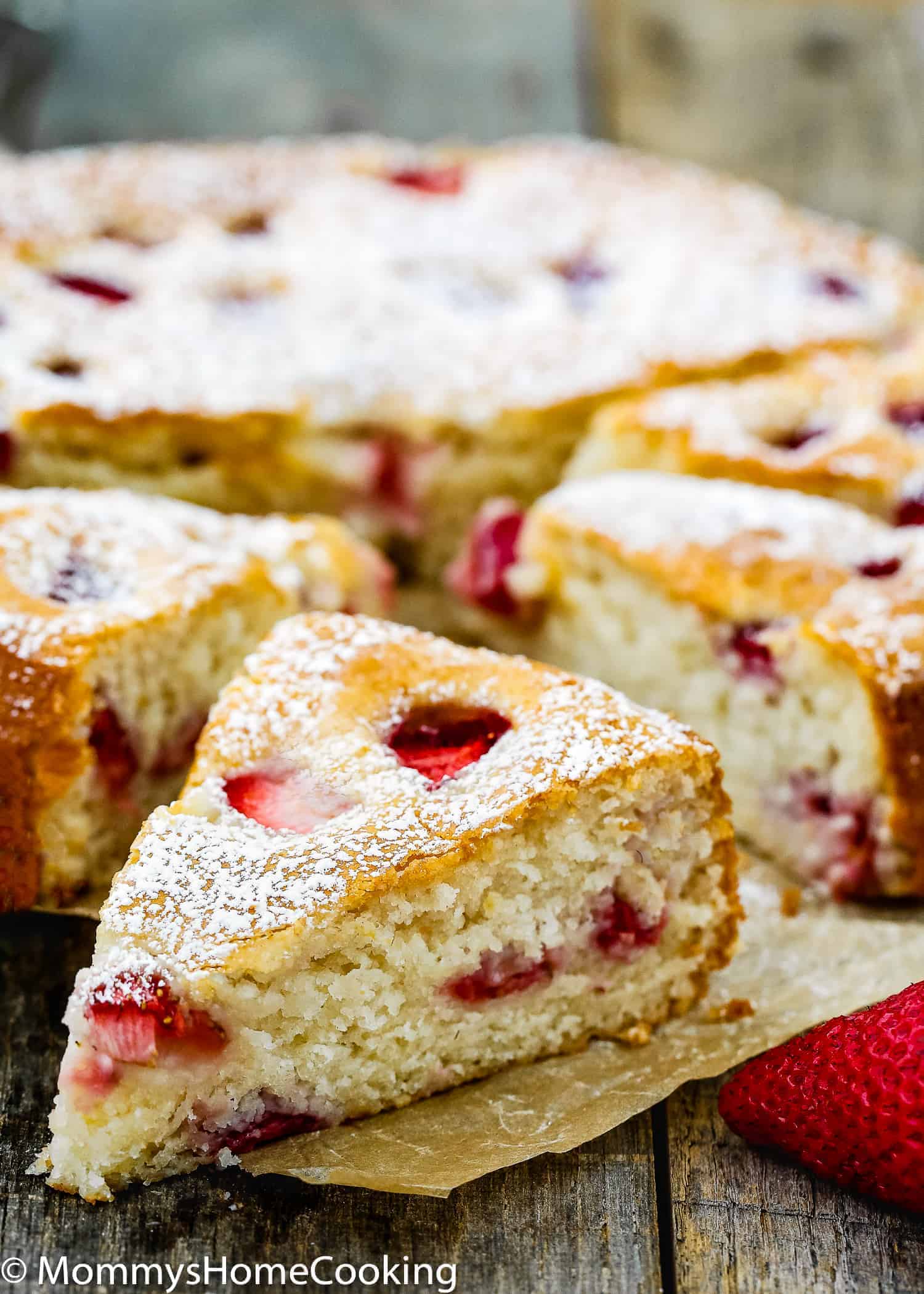 Requiring only four ingredients and some candy bars, Easy Eggless Candy Ice Cream Pie is an incredibly delicious and perfect summer dessert. You can even use a store-bought crust and save even more time! Also, since this dessert has to be frozen before serving, it's the perfect make-ahead dessert. I usually make two and freeze one, so I have it on hand whenever I want it.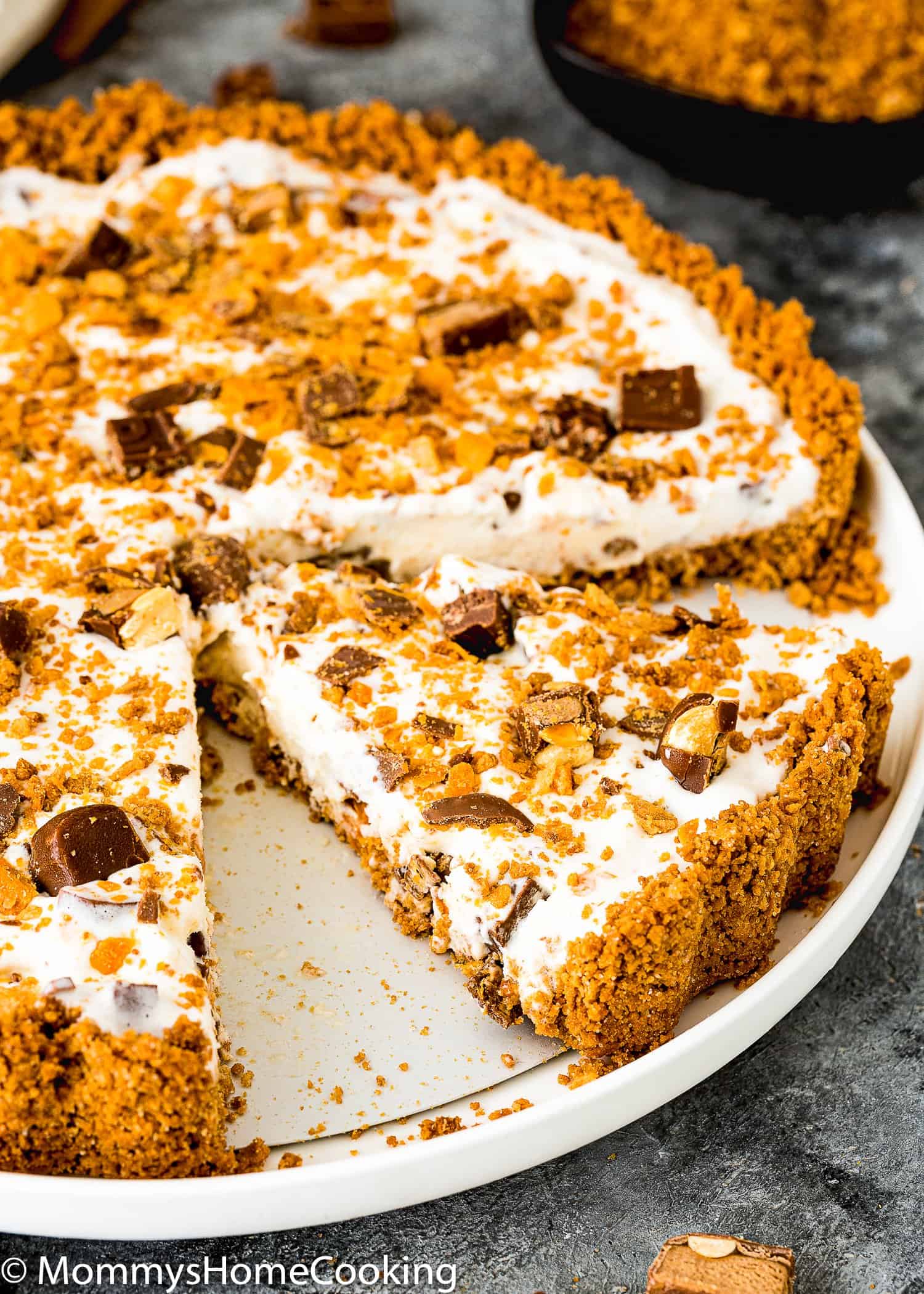 Strawberries and cheesecake is one of the best combinations, am I right? These Mini Greek Yogurt Strawberry Cheesecakes are the cutest individual slices of heaven. Not only are they delicious and adorable, but they are also no-bake! It doesn't get much better, in my opinion.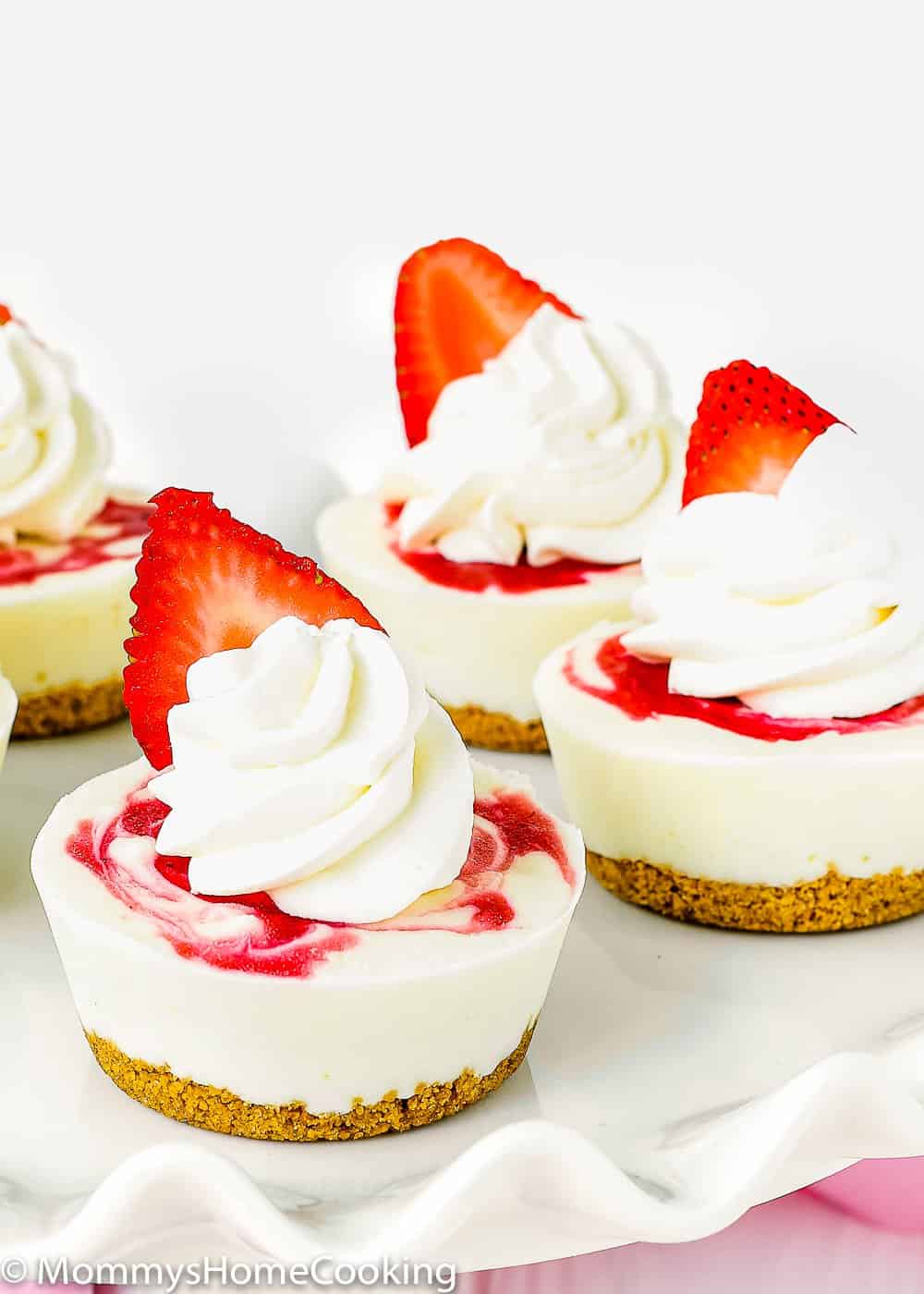 For a delicious, creamy, and tart dessert, I give you Easy Eggless Key Lime Pie! It's the perfect shareable summer dessert. This is a simple dessert that even I can't mess up (pies aren't my strong point!). My family never passes on my key lime pie, and neither will yours!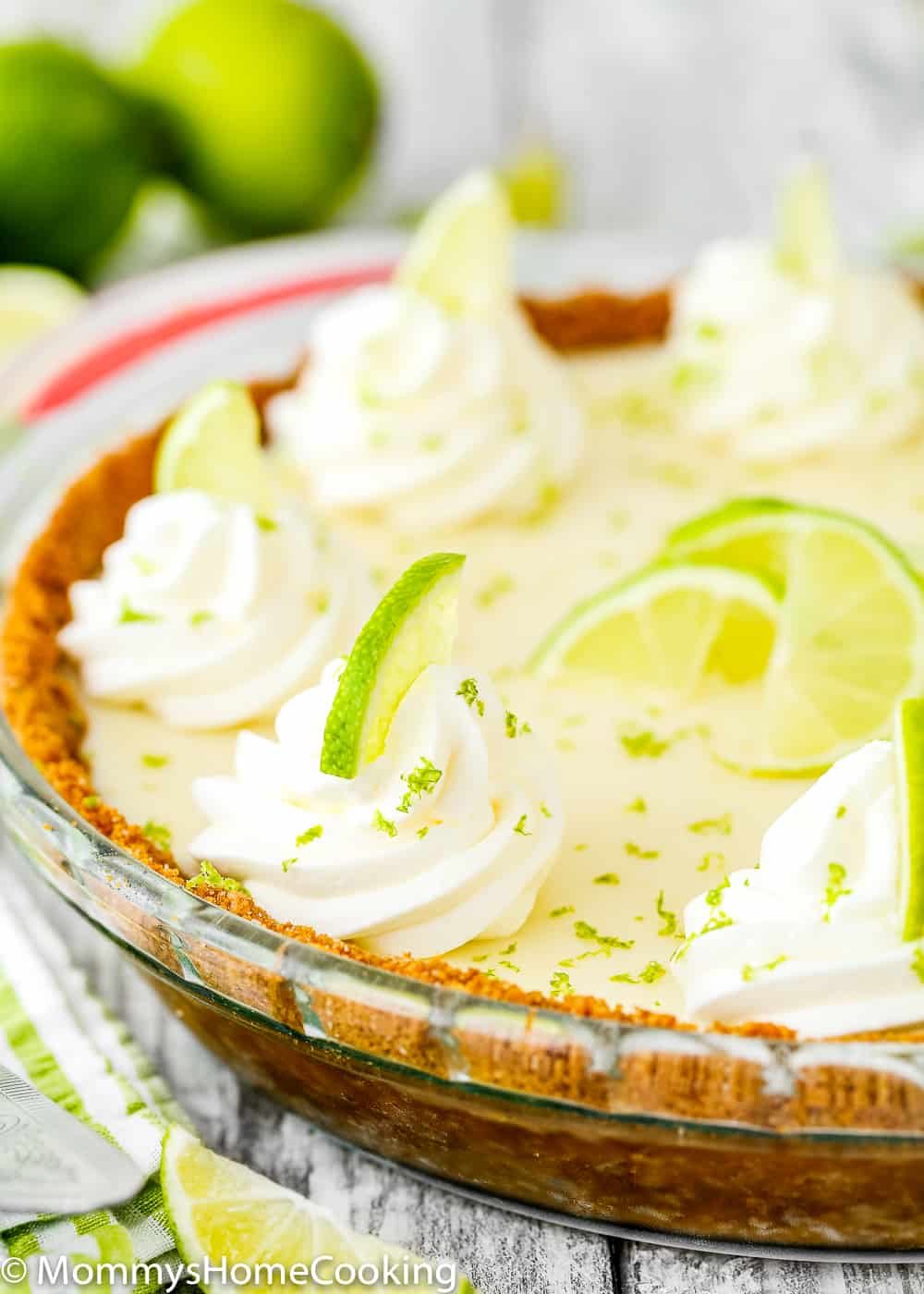 I love to know what is going into my desserts. Controlling the amount of sugar and other ingredients makes me feel better about what my family is putting into their bodies. Eggless Ice Cream is one of those perfect, customizable desserts! The base is the same for any flavor you choose, and I have a lot of different add-ins listed in the recipe, so you can eat practically all of your favorite ice cream flavors within just a few hours!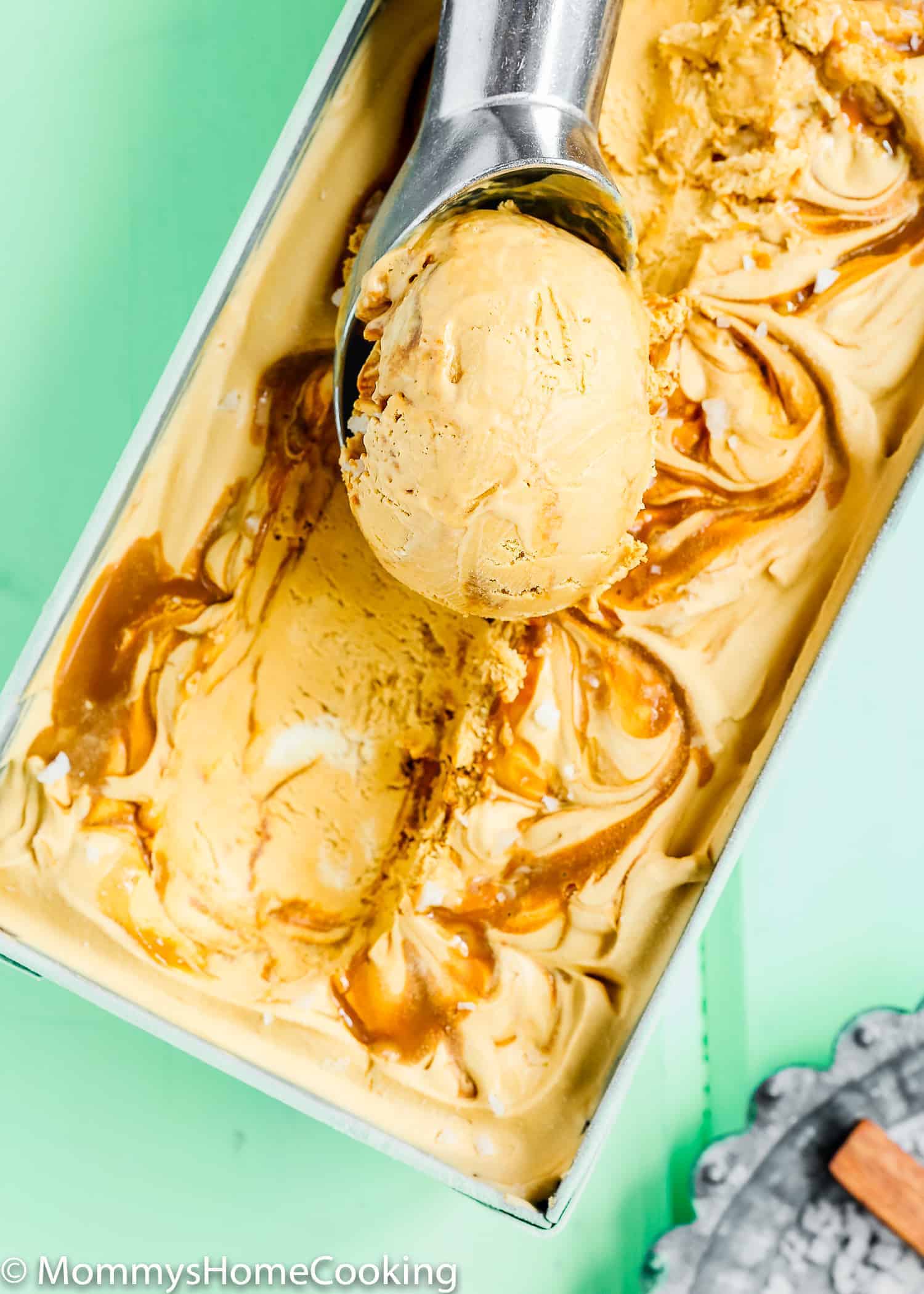 Another super simple treat that you won't hesitate to hand to your family is Easy Frozen Banana Pops. I love to prep a bunch of these on Sunday, so they are ready for the whole week! Customize your frozen bananas with whatever toppings your family loves, and you have a tasty and semi-healthy snack ready to go anytime.
Everyone should have a perfect chocolate pie recipe. If you're in the market for one, you need to try my No Bake Eggless Chocolate Cream Pie. It's a chocolate addict's dream come true.
With a delectable Oreo crust, a light, silky, and rich chocolatey filling, and a thick layer of fluffy whipped cream, this pie is always a hit. The worst part is waiting for it to be fully set before diving in with your fork!
If you can't tell yet, we love everything strawberry around here. When strawberry season comes around, we are rarely without some in the house. That's what makes Eggless Strawberry Muffins a go-to recipe for busy mornings or afternoon munchies.
Jam-packed with strawberry chunks, you'll find yourself grabbing one of these muffins often. Paired with a steaming cup of coffee, this is one of my favorite breakfast options!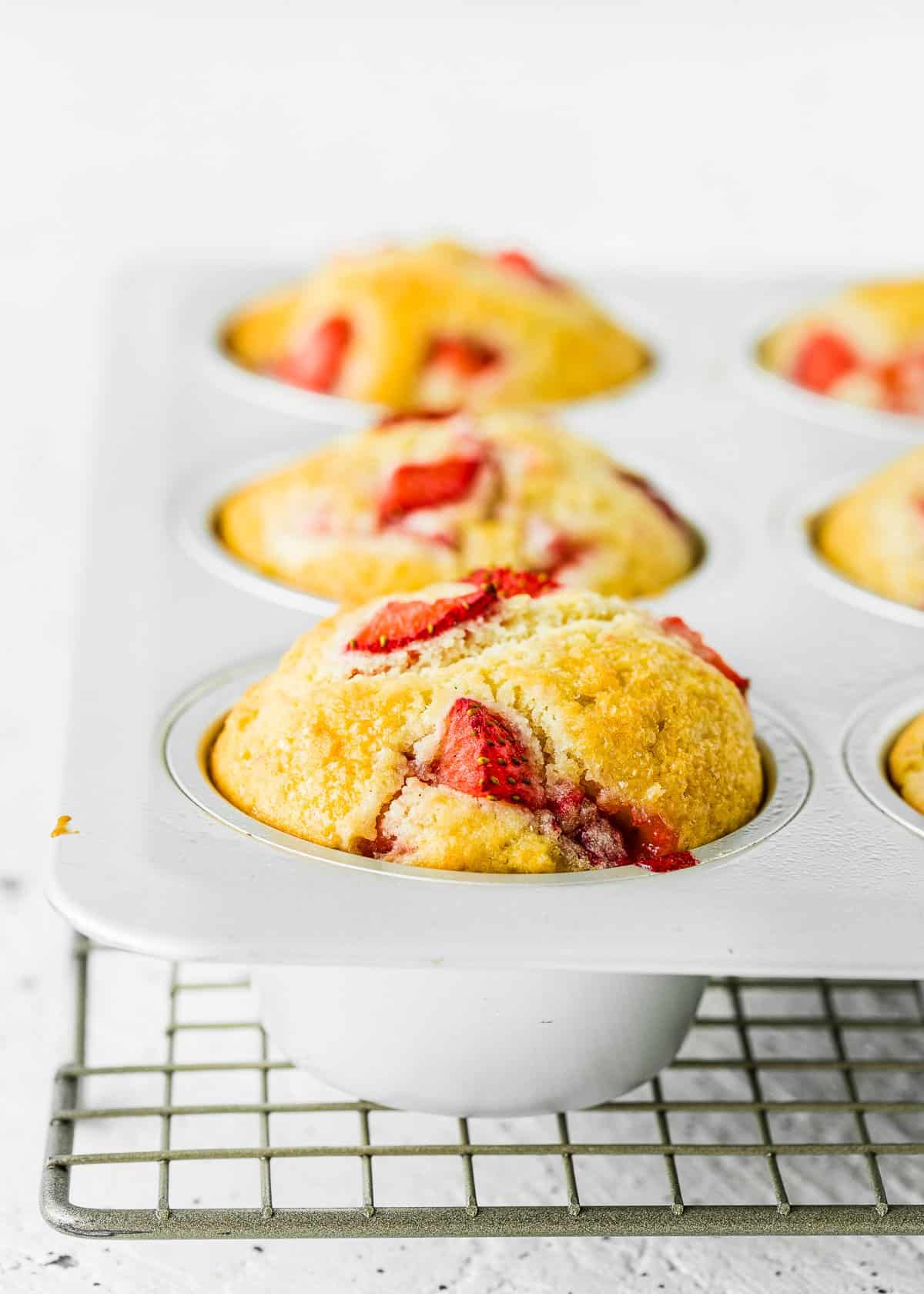 Chocolate and strawberry is another one of the flavor combinations that is a match made in heaven. My Eggless Chocolate Strawberry Cupcakes starts with my favorite eggless chocolate cake batter, but adds some strawberry filling inside the cupcakes and a delectable strawberry buttercream frosting finish!
Perfect for Valentine's Day, another special occasion, or, let's be honest, a Tuesday evening, these chocolate cupcakes are a delight no matter when you make them.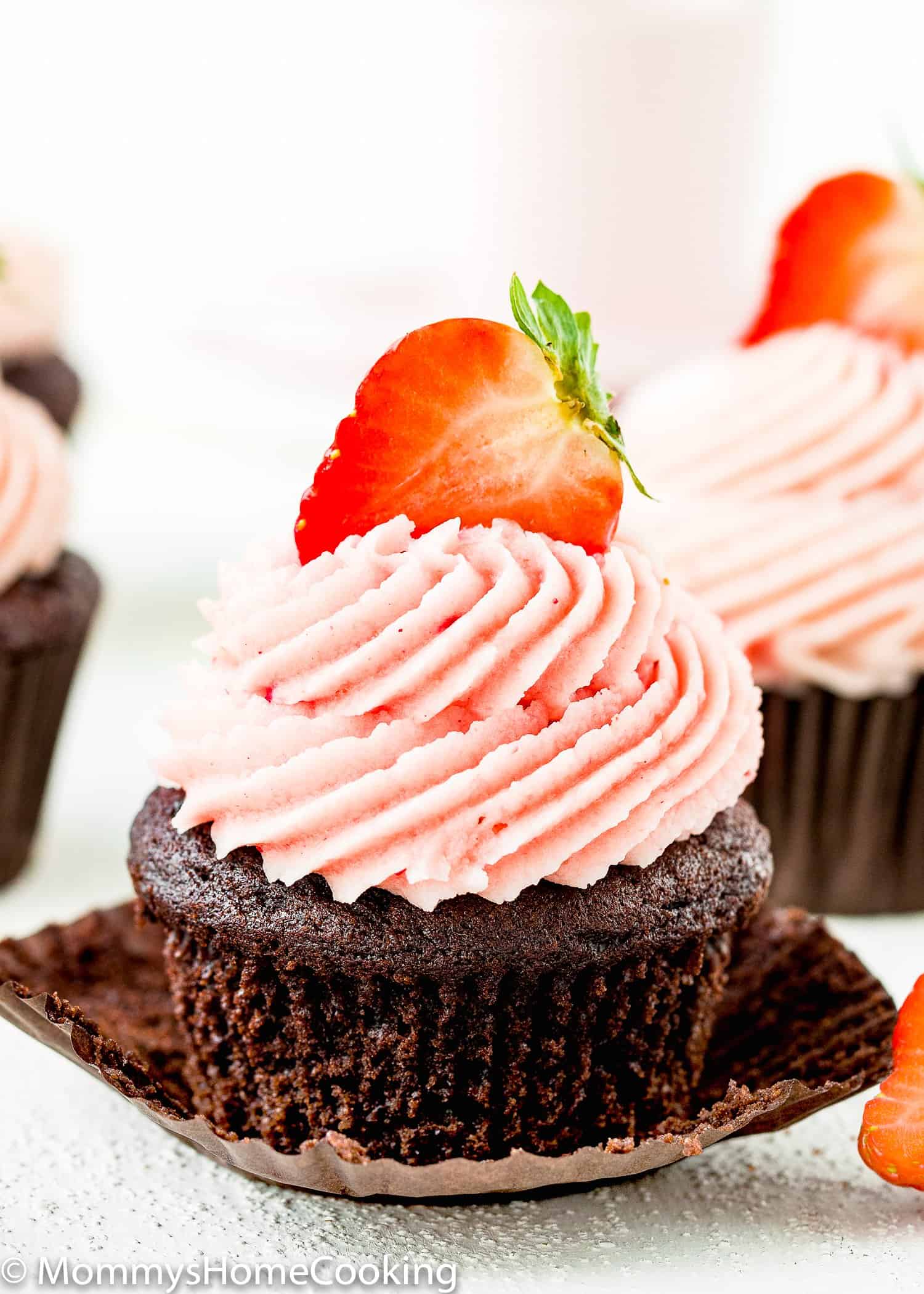 One of my family's all-time favorite cakes, Eggless Strawberry Bundt Cake is just a pretty as it is delicious. Made with a strawberry puree reduction, this cake has a gorgeous pink inside along with a strong strawberry flavor. Top it with my homemade fresh strawberry glaze (which is the perfect glaze for this cake, cupcakes, donuts, muffins, or really anything you can glaze), and you have a dreamy combination.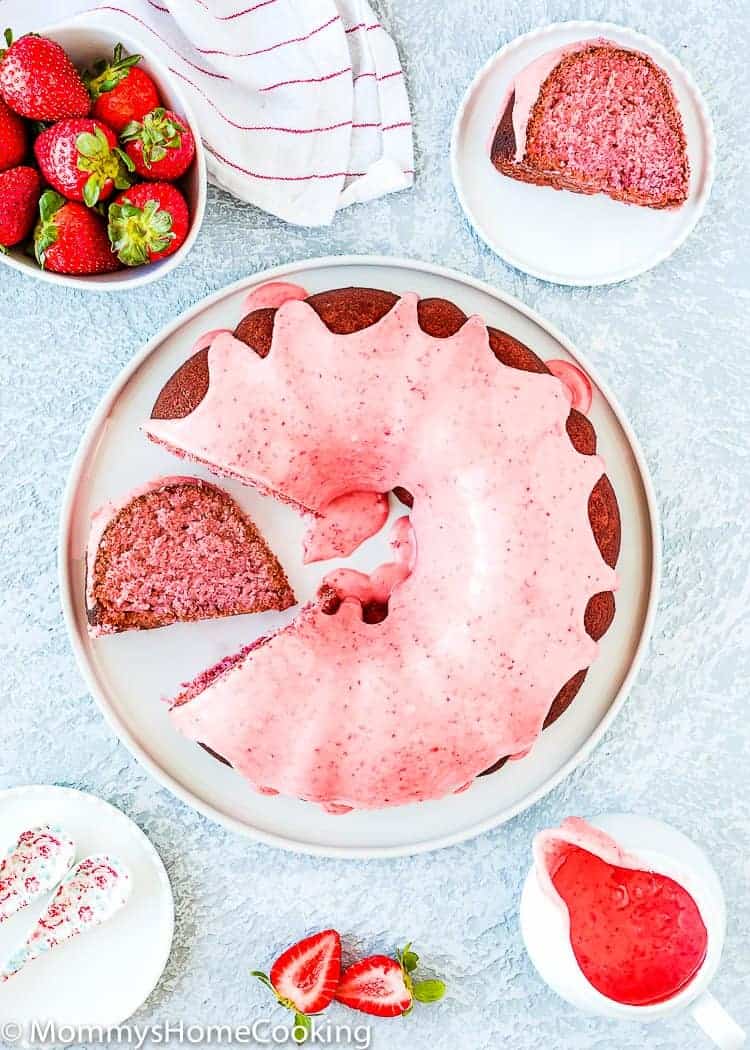 Saving one of the best for last, another no-bake delight to make your summer even more delicious! My No-Bake Eggless Dulce de Leche Cheesecake is smooth, creamy, and super easy to make.

An Oreo crust paired with the sweet and nutty flavor of dulce de leche is a fantastic combination. You can make your Oreo crust, or you can buy it pre-made if you are short on time. The dulce de leche comes in a can, so you don't have to worry about making everything from scratch!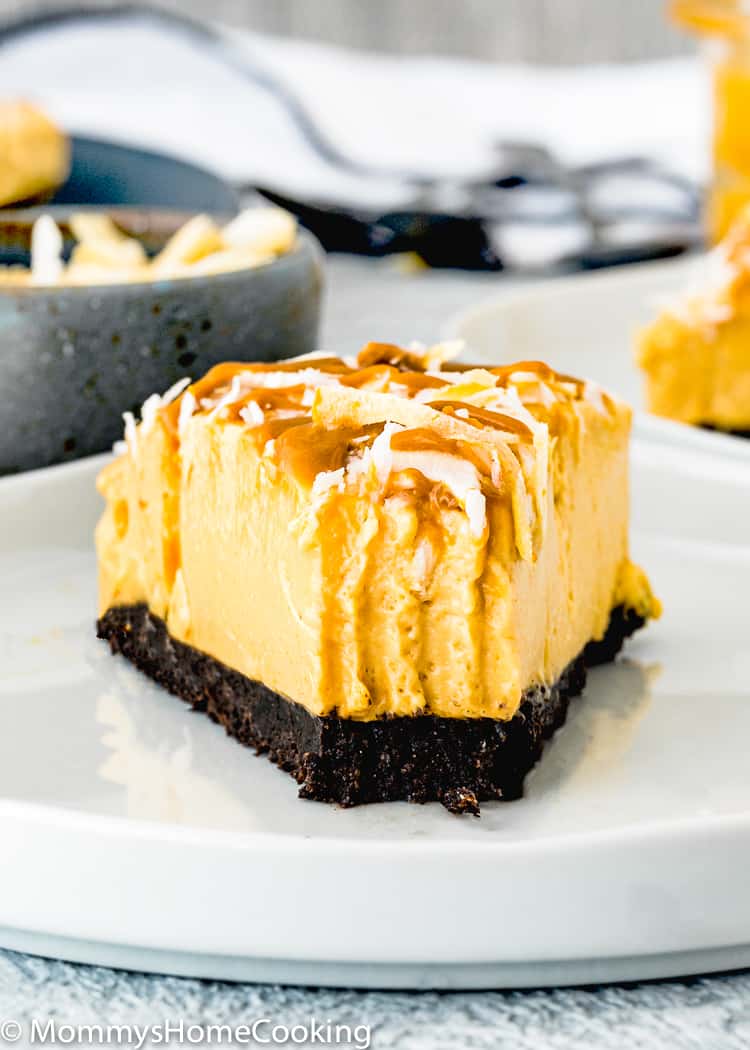 I hope you can fill your summer with lots of delicious desserts and outdoor fun! Spend more time enjoying this beautiful season and less time in the kitchen with these 15 easy to make and delicious summer treats.
Which dessert from my Eggless Summer Dessert Recipes collection would you like to make first?