25 Easy and Delicious Eggless Christmas Cookies that are Santa-worthy! There is a recipe for everyone, from sugar cookies that hold their shape to the classic gingerbread. Perfect for any holiday gathering and gifting!
BEST & EASY EGGLESS CHRISTMAS COOKIE RECIPES
As we enter the peak season for cookie baking, I want to share my top holiday cookies with our eggless community. After all, cookies are pretty much the best part of Christmas, right?
Whether you're making them for a small family gathering, an office party, Santa, your kid's class, or just a cozy night in by the fireplace watching Christmas movies, there's always a reason to whip up a batch of cookies during the holidays.
Plus, eggless Christmas cookies are a perfect and simple yet thoughtful homemade food gift for your loved ones. There's no better way to spread love than with homemade food.
There is an eggless Christmas cookies recipe for everyone! From super-sweet (eggless sugar cookies) to a little bit spicy (eggless gingerbread!) Check them out, and you'll find new favorites to add to your holiday cookie trays.
These eggless cookies will convince Santa to make a stop at your house, for sure! So, fire up your oven and, dust off your holiday cookie cutters, and get ready to spread some holiday cheer.
2 – Easy Eggless Christmas Cookies
These Easy Eggless Christmas Cookies are incredibly soft, chewy, and perfectly sweet! No special ingredients, and best of all, no chilling time.
3 – Eggless Red Velvet Cookies
These Eggless Red Velvet Cookies are soft, chewy, and amazingly delicious! They are easy and quick to make. No chilling time is needed. No weird ingredients.
4 – Eggless Sugar Cookies
These Eggless Sugar Cookies are tender, buttery, keep their shape when baked, and yes, taste amazing, too.
5 – Eggless Butter Pecan Cookies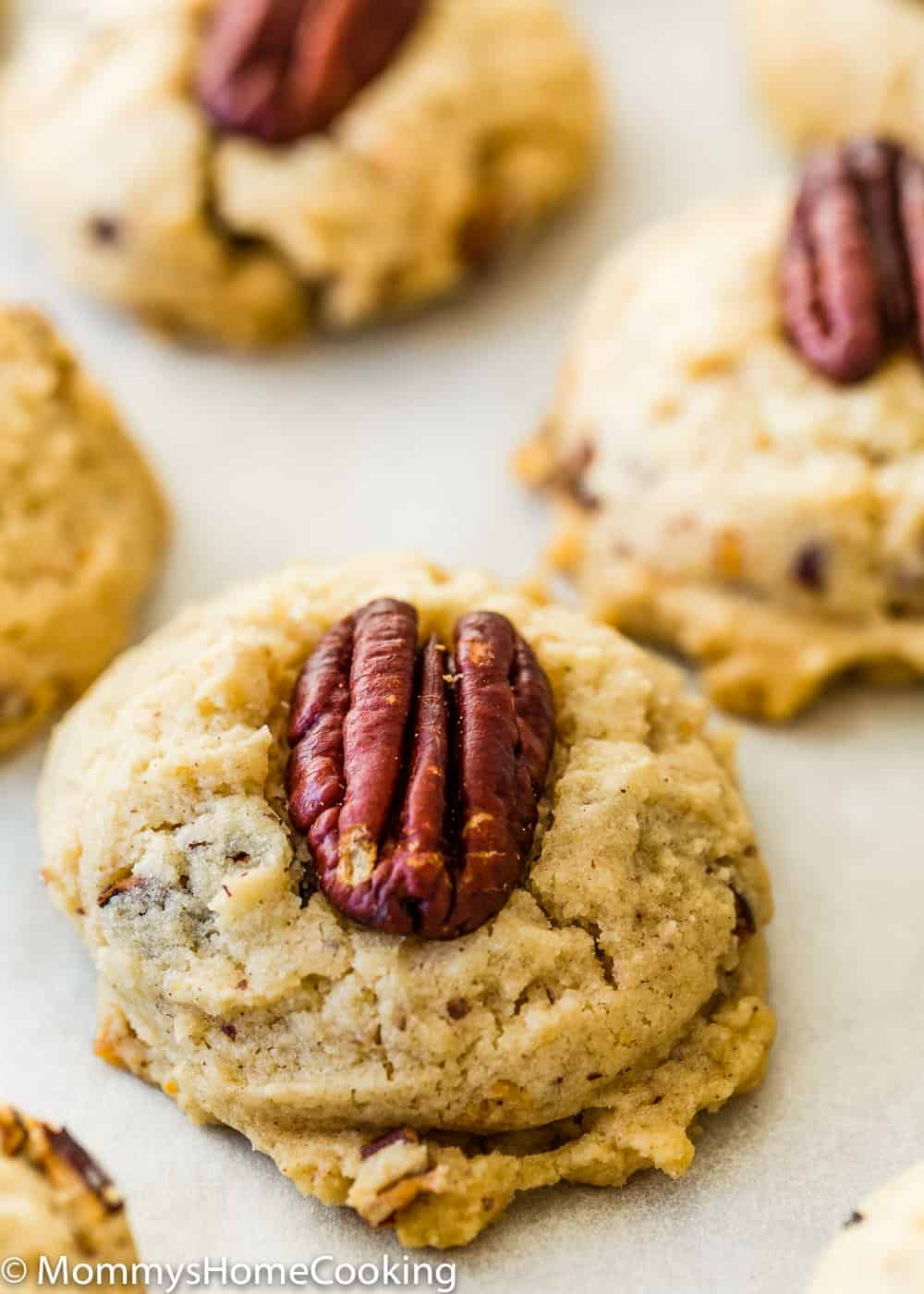 These Eggless Butter Pecan Cookies are toasty, nutty, soft in the center, and totally delicious! Super easy to make and NO chilling needed.
6 – Eggless Soft Molasses Cookies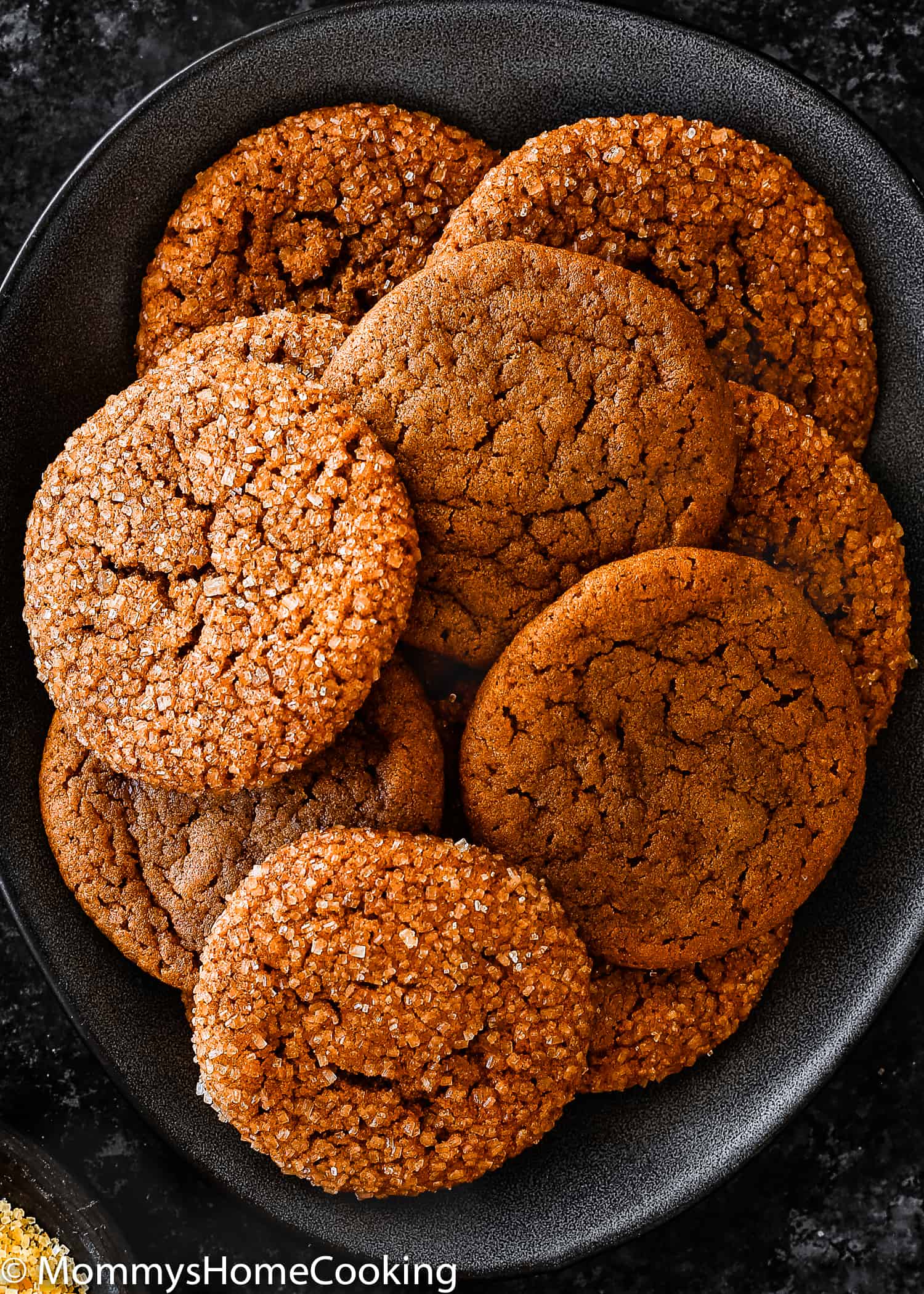 These Eggless Soft Molasses Cookies are slightly crisp around the edges with a super soft, melt in your mouth center!
7 – Easy Eggless Soft Sugar Cookies
This Easy Eggless Soft Sugar Cookies recipe turns out perfect every time, and the cookies stay soft for days! They're soft, thick, and buttery, and super easy to make.
8 – Easy Eggless Spritz Cookies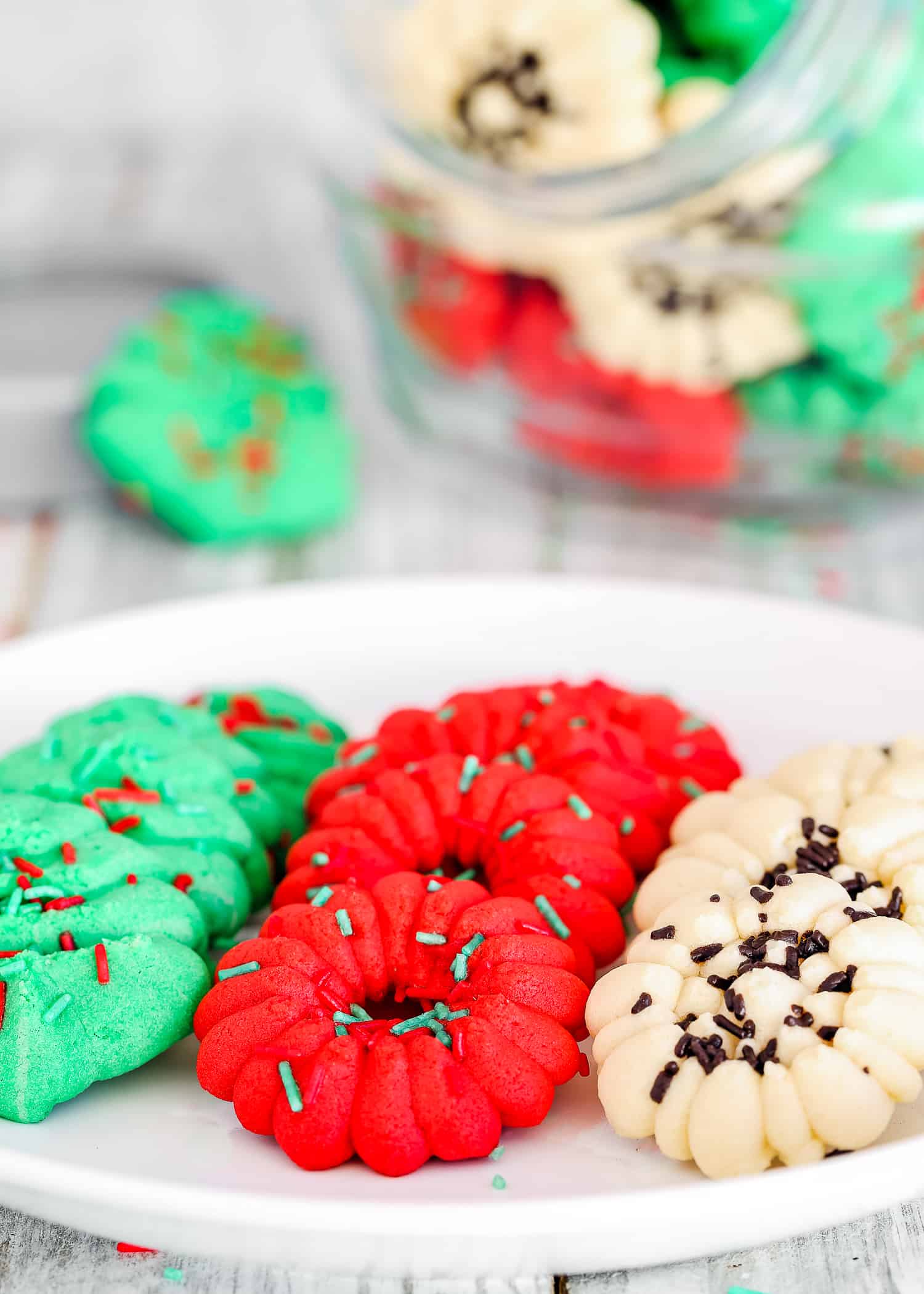 These Easy Eggless Spritz Cookies are tender, light, buttery, and totally delicious. Easy and quick to make; no cookie dough chilling required. These egg-free cookies will make an outstanding dessert contribution to any holiday party.
9 – Eggless Icebox Christmas Pinwheel Cookies
These Eggless Icebox Christmas Pinwheel Cookies are our family's new favorite Christmas cookie recipe! They're crisp and buttery and so fun to make. Great for gifting or leaving out for Santa.
10 – Eggless Thumbprint Cookies
These Eggless Thumbprint Cookies are a wonderful treat for this holiday season! They are gorgeous, delicious, and guaranteed showstoppers at any holiday party. Sharing is highly recommended.
11- Eggless Snickerdoodle Cookies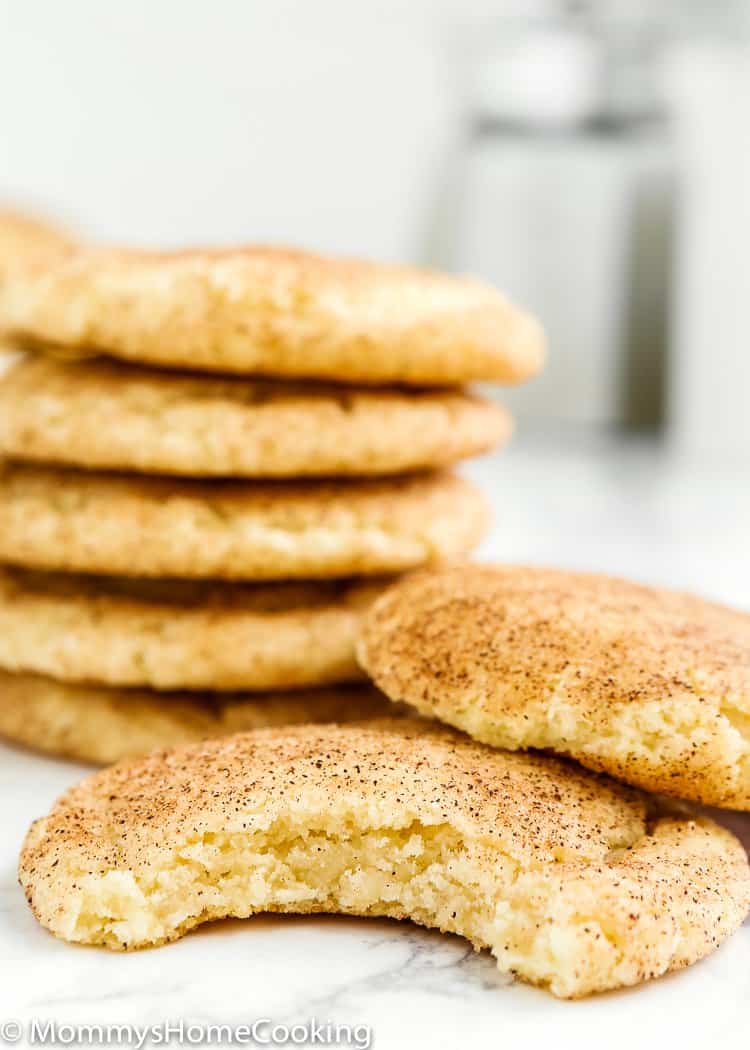 These Eggless Snickerdoodle Cookies are chewy, rich, buttery, perfectly soft in the middle with a bit of crunch around the edges, and full of cinnamon-sugar goodness. These are perfect for sharing with friends and family.
12 – Eggless Chocolate Chip Cookies
These are THE BEST Eggless Chocolate Chip Cookies Ever!! With a slightly crispy outside and wonderfully soft and chewy inside, these cookies are heaven for any cookie lover.
13 – Eggless Chocolate Crinkle Cookies
These Eggless Chocolate Crinkle Cookies are moist and fudgy on the inside and slightly crisp on the outside. Nothing shouts out Happy Holidays like a great plate of chocolatey cookies. Easy to make, even easier to eat!
14 – Eggless Coconut Macaroons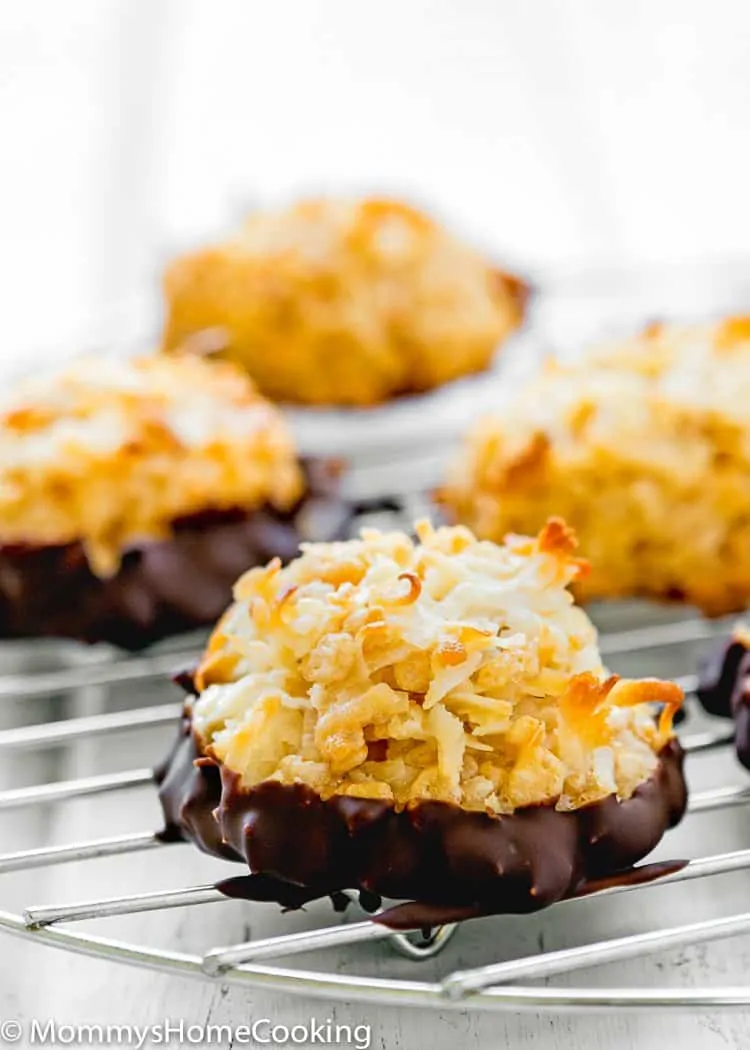 These Eggless Coconut Macaroons are beautifully toasted on the outside and sweet and chewy in the center. Made with four ingredients and ready in just 30 minutes. Simple and delicious!
15 – Eggless White Chip Chocolate Cookies
These Eggless White Chip Chocolate Cookies are soft, rich with brownie-like centers! The perfect treat for all chocolate lovers out there. Freezer-friendly.
16 – Eggless Oatmeal Cookies
Are you looking for an insanely good oatmeal cookie recipe without eggs? You found it! These Eggless Oatmeal Cookies are soft and chewy in the middle and slightly crispy on the outside. Easy to make with simple ingredients.
17 – Easy Eggless Vanilla Cookies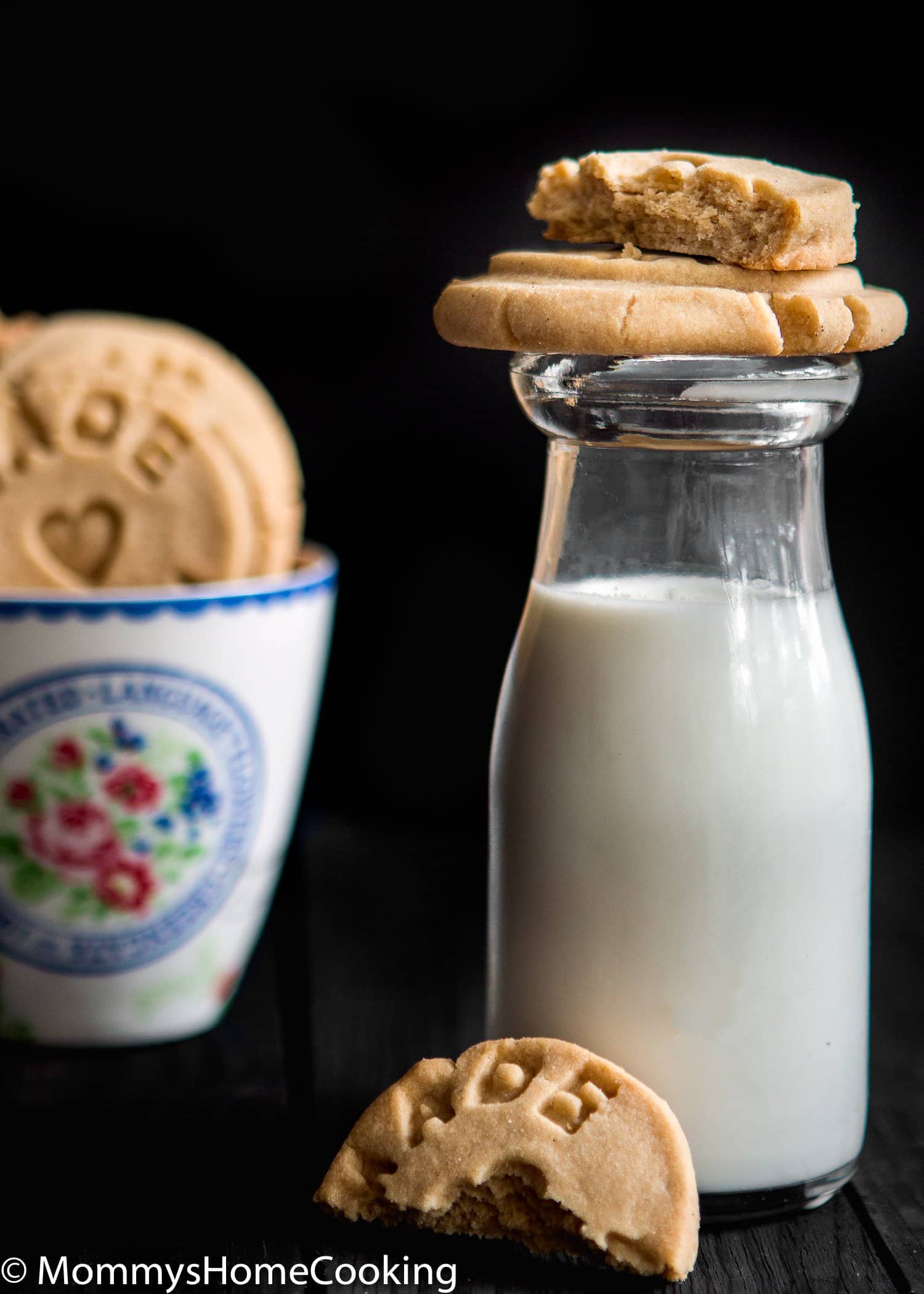 These Easy Eggless Vanilla Cookies are delicious!! With just four ingredients, you will create the yummiest melt-in-the-mouth cookies with a lovely hint of vanilla. Just one won't be enough.
18 – Easy Eggless Cake Mix Christmas Cookies
These Easy Eggless Cake Mix Christmas Cookies are seriously the easiest cookies to whip up! Lots of variations and mix-ins ideas included.
19 – Eggless Madeleines
These Eggless Madeleines are buttery and tender with crisp edges! This easy egg-free recipe will have you whipping up Madeleines like a pro in no time!
20 – Eggless Triple Chocolate Peppermint Cookies
22 – Eggless Red Velvet Whoopie Pies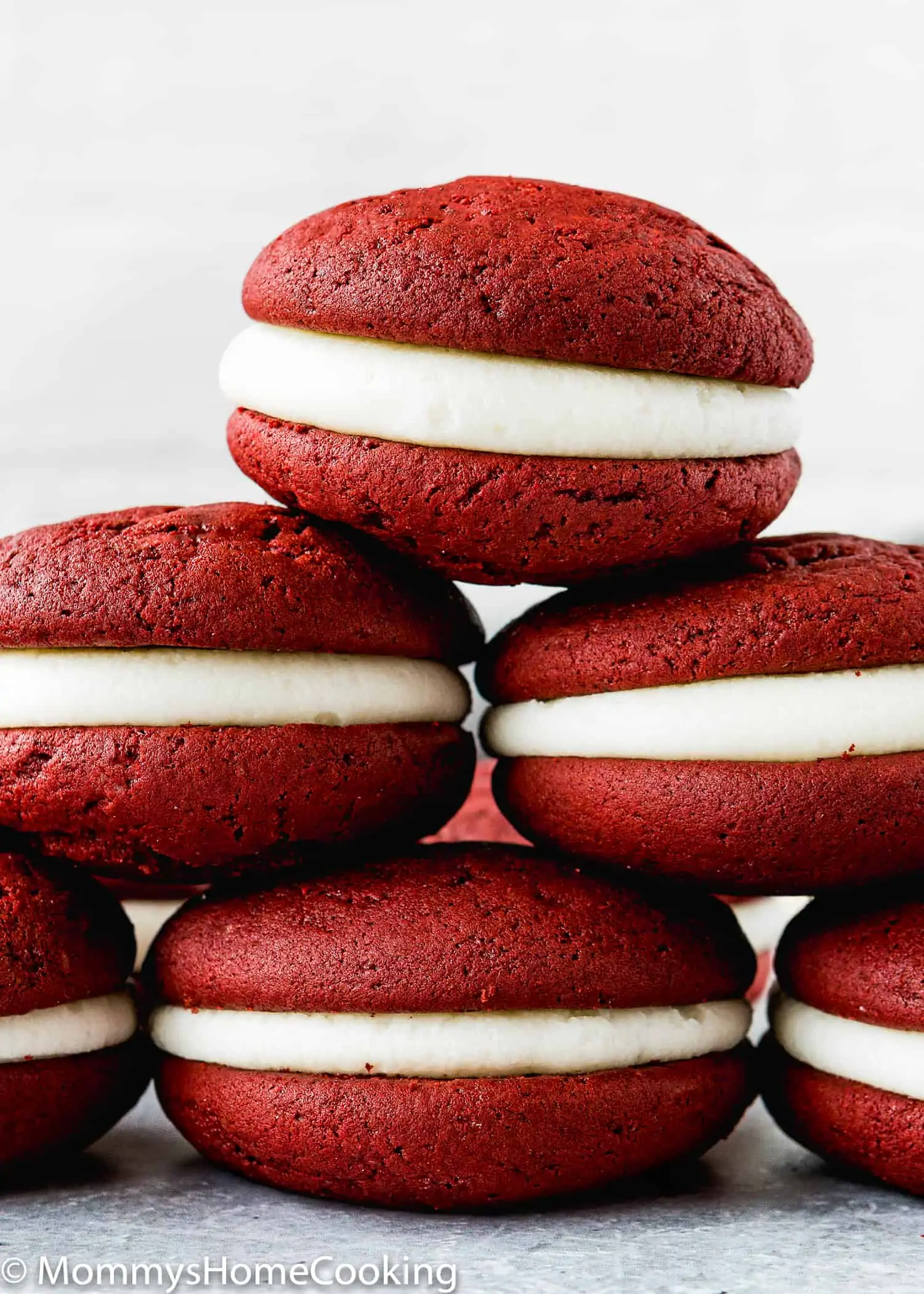 These Eggless Red Velvet Whoopie Pies are soft, light, and cakey. Each bite of these delightful cake-like eggless cookies truly melts away in your mouth!
23 – Eggless Monster Cookies
These Eggless Monster Cookies are soft, chewy, thick, and so easy to make! These may, in fact, be your new go-to cookies for every occasion. Go ahead and fire up the oven; you'll need to make these ASAP.
24 – Eggless Carrot Cake Cookies
These Eggless Carrot Cake Cookies are tender and perfectly spiced! I promise they are melt-in-your-mouth addicting. The flavor you crave from a traditional carrot cake, made into an easy-to-make soft cookie.
25 – Easy Eggless Brown Sugar Cookies
These Easy Eggless Brown Sugar Cookies are soft and chewy! Super easy to make with just 5 simple ingredients. No chilling time required!
More Recipes Collection You'll Love