This 25 Best Eggless Cake recipe collection is full of indulgent homemade cakes that are easy to make with simple ingredients. Making a fluffy and delicious cake without eggs is now possible!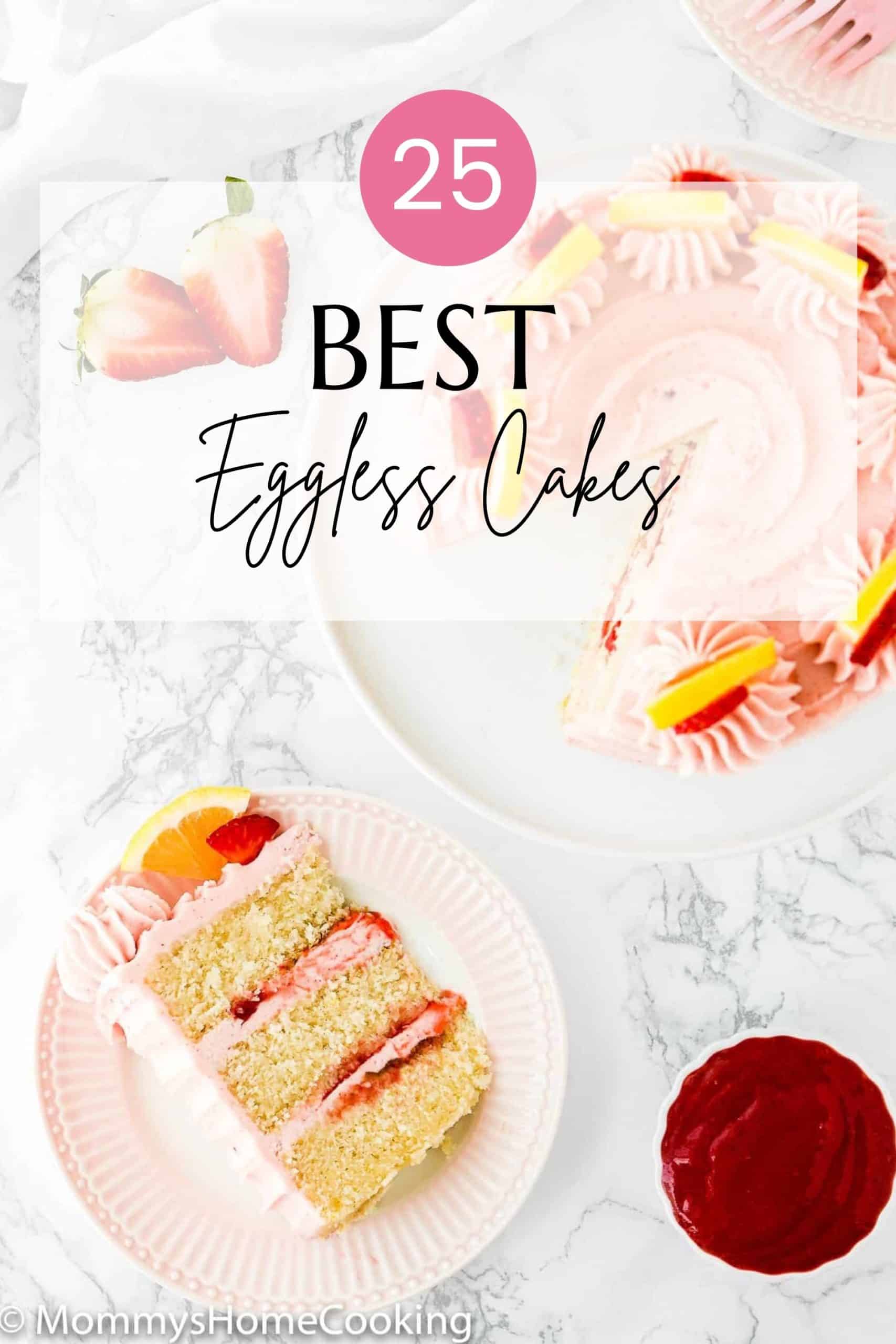 When it comes to celebrations, a cake is a must! So what happens in a culture that celebrates through food when an egg allergy arises? I am here to help!
Since eggs appear in so many recipes, when my daughter was diagnosed with an egg allergy, I started on a journey to keep her engaged through food. It has taken a lot of time, but I would say it has been worth every minute. If you want to learn more about my eggless journey click here.
I now have an extensive list of eggless cake recipes that will be safe for anyone who needs to eat eggless, are no more difficult to bake than any other cake, require simple ingredients, and are truly tasty!
I have tested these recipes multiple times myself, and they are light, fluffy, moist, and all-around crowd-pleasers.
This 25 Best Eggless Cake Recipes roundup will be a lifesaver when you want to make a cake for any reason or no reason at all.
Before you get started, be sure to read my Beginner's Guide to Eggless Baking and my section of most frequently asked questions about Eggless Baking.
Here are the 25 best eggless cake recipes for you to choose from. Ready. Steady. Bake!
25 BEST EGGLESS CAKE RECIPES
Let's start with my most popular recipe: Egg Free Vanilla Cake! It's fluffy, buttery, and easy to make. With no weird ingredients that you only use once, this is a never-fail cake that will always be a hit. I have made this cake so many times, for so many occasions and it's perfect every time.
Moist, rich, and vibrant, Eggless Red Velvet Cake is as beautiful as it is delicious. Especially paired with my cream cheese frosting! It's a perfect showstopper cake for every occasion.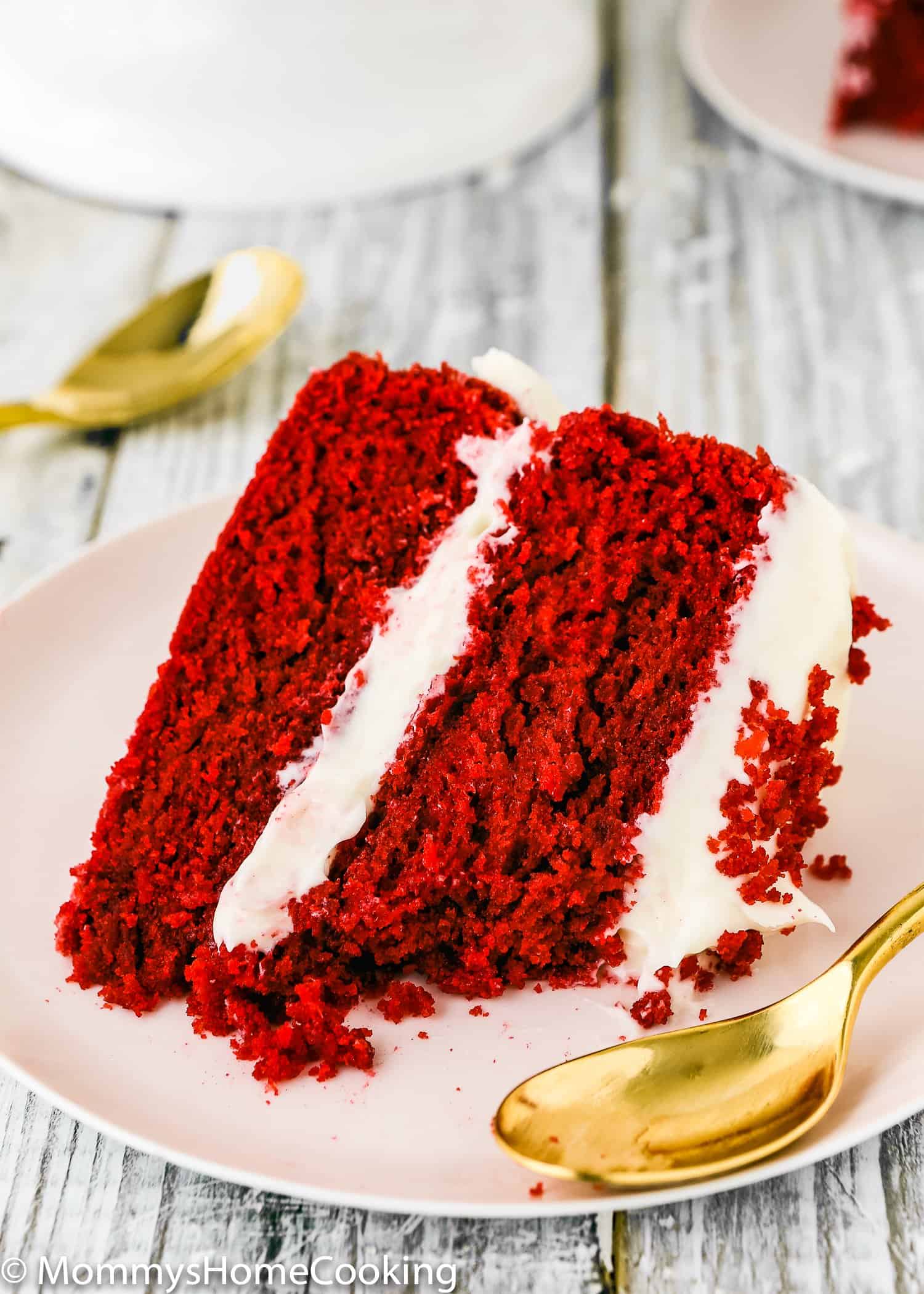 Whether you need to bake eggless or you simply ran out of eggs and need to make a cake NOW, here is the recipe for the Best Eggless Chocolate Cake Ever. Bursting with rich, chocolate flavor and paired with a chocolate frosting, this cake is a chocolate-lover's dream.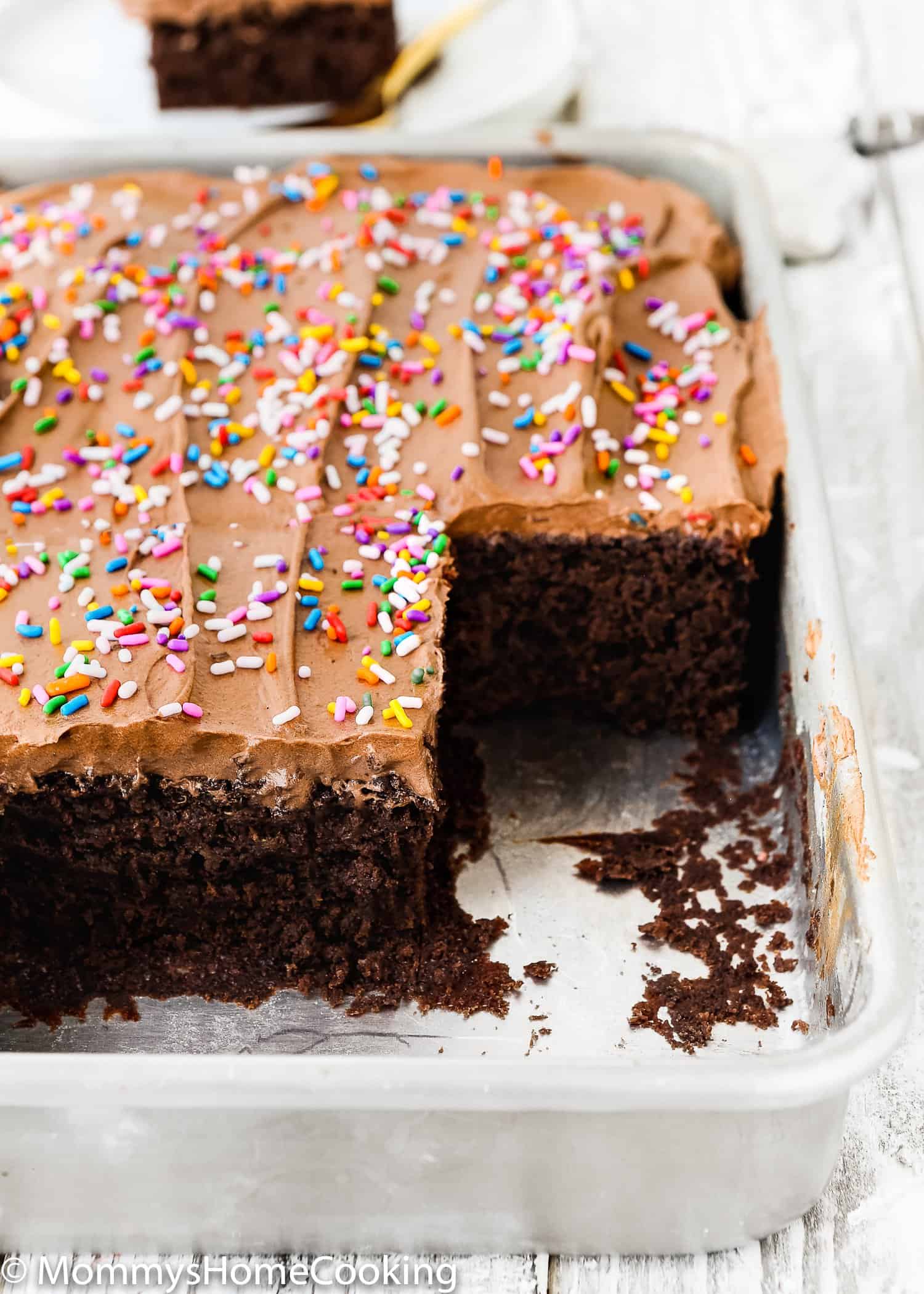 If you're in love with lemon, like I am, you have to try my Best Eggless Lemon Pound Cake. It's a lemon lover's dream! The lemon pound cake is perfect on its own, but for an added bonus, top it with my sugar lemon glaze for next-level, superbly delicious lemon flavor. This is an eggless cake you need to have in your repertoire.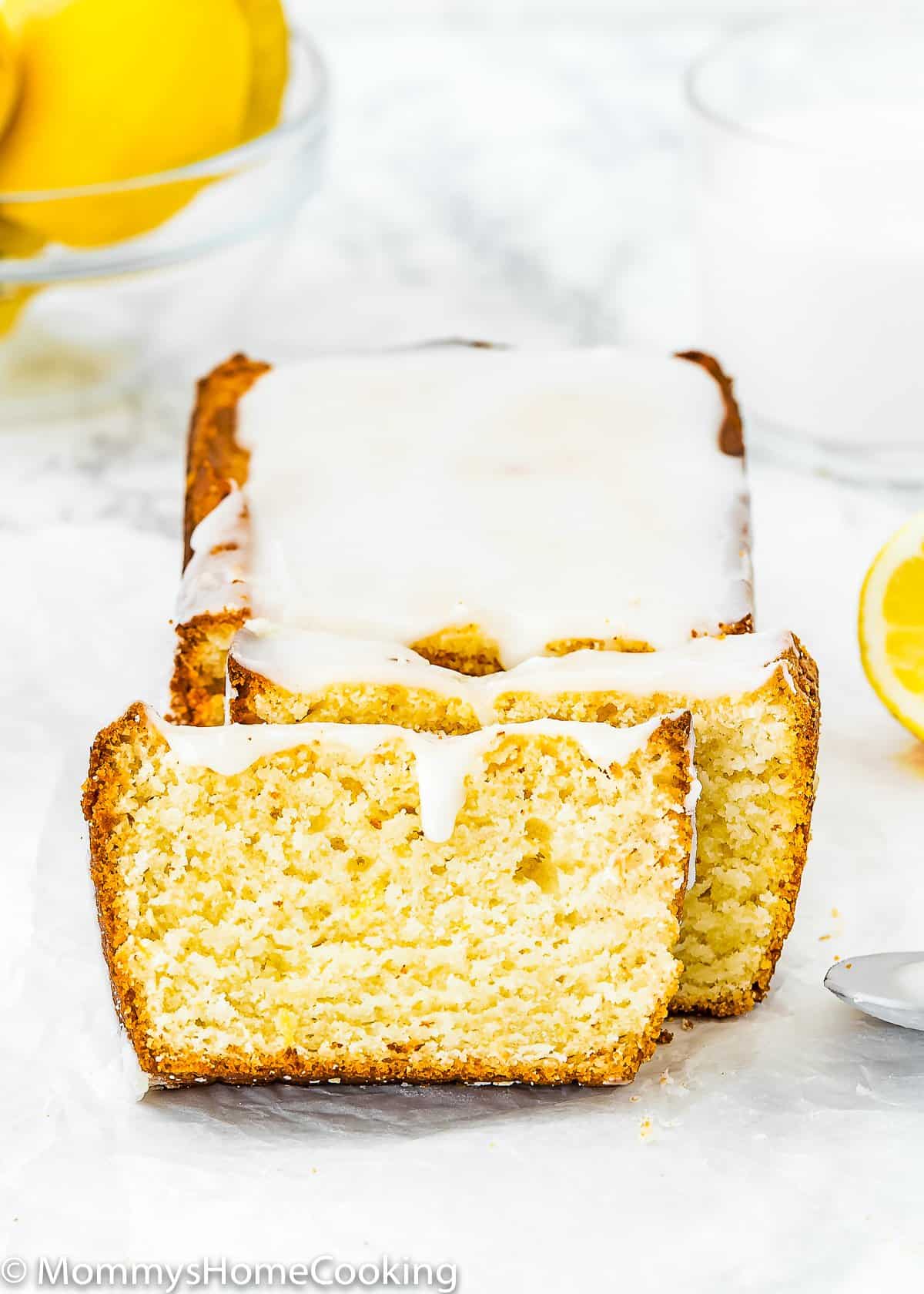 Have a lot of overripe bananas on your hands? I have the perfect solution that isn't banana bread! Easy Eggless Banana Cake is super moist and light, yet dense and rich all at the same time. Slathered with a tangy and sweet cream cheese frosting, this will easily be your go-to answer for all your brown banana woes!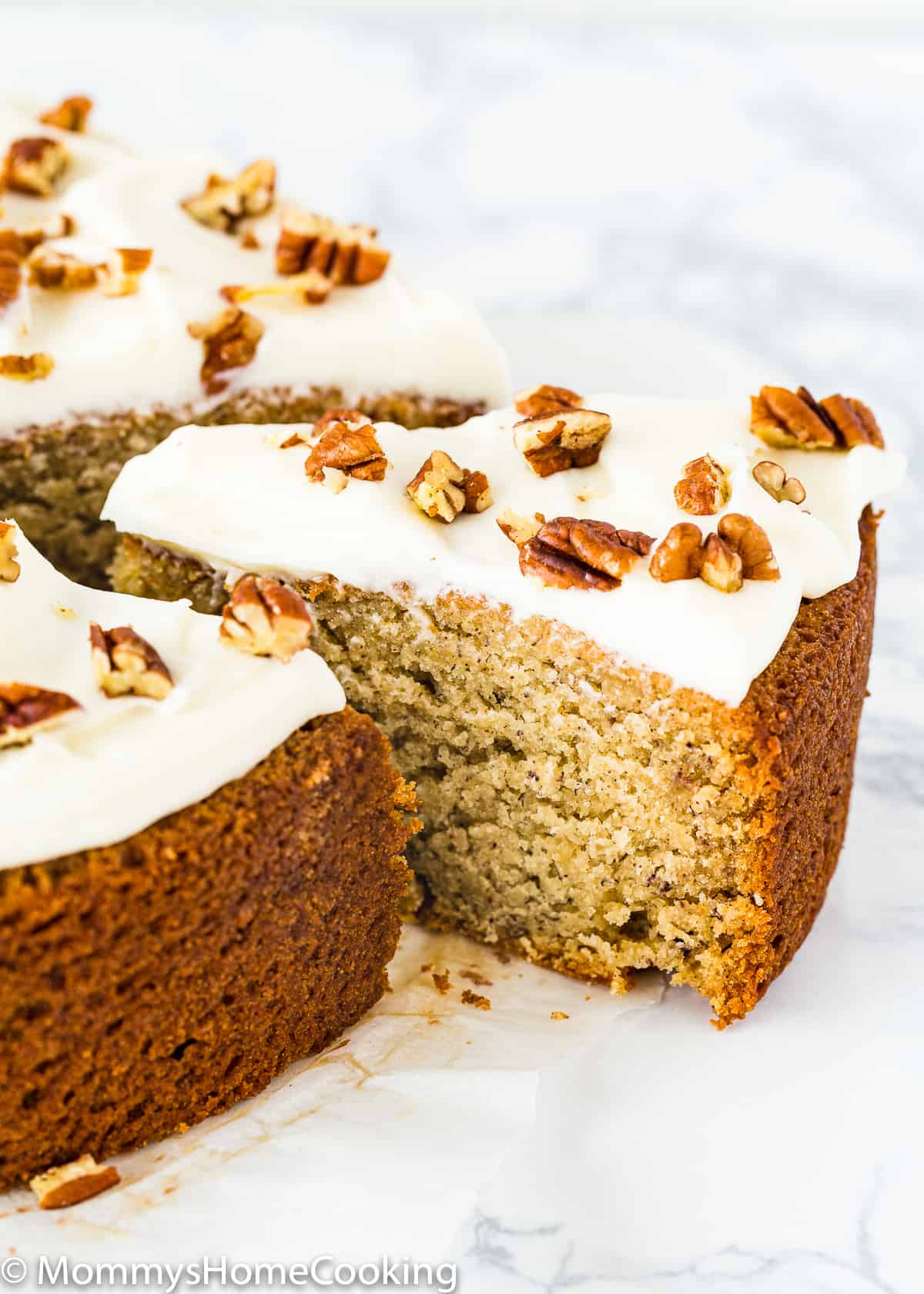 Here is my Eggless Carrot Cake. I love my carrot cakes with carrot bits and nuts infused throughout. This Bundt-style cake will not disappoint with moist, cinnamony goodness and a luscious cream cheese glaze!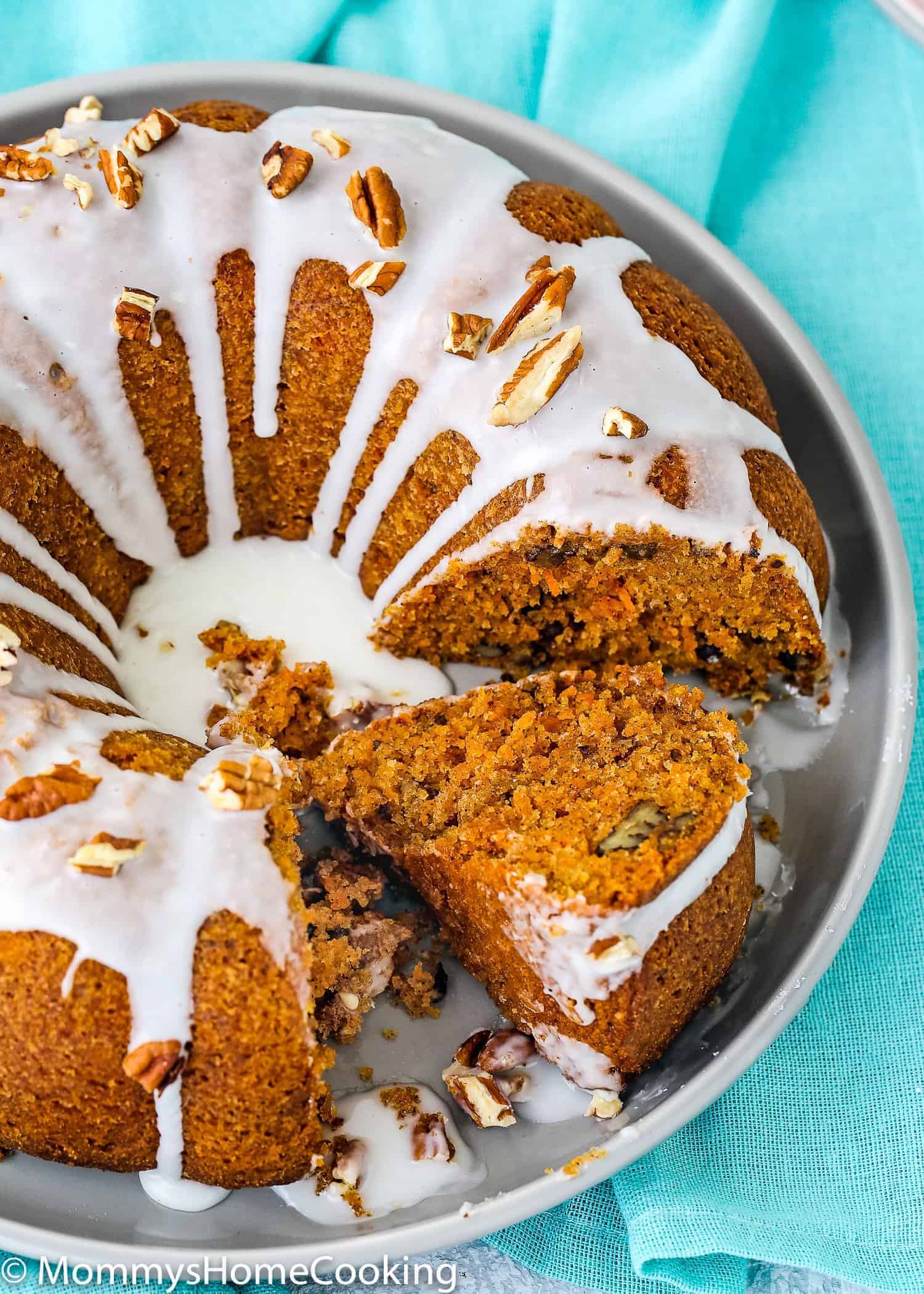 A breakfast, brunch, or snack time treat, I love that Easy Eggless Coffee Cake can be made ahead and refrigerated until I'm ready to serve it. A cinnamony and buttery treat with a streusel topping, this coffee cake can even be frozen for later.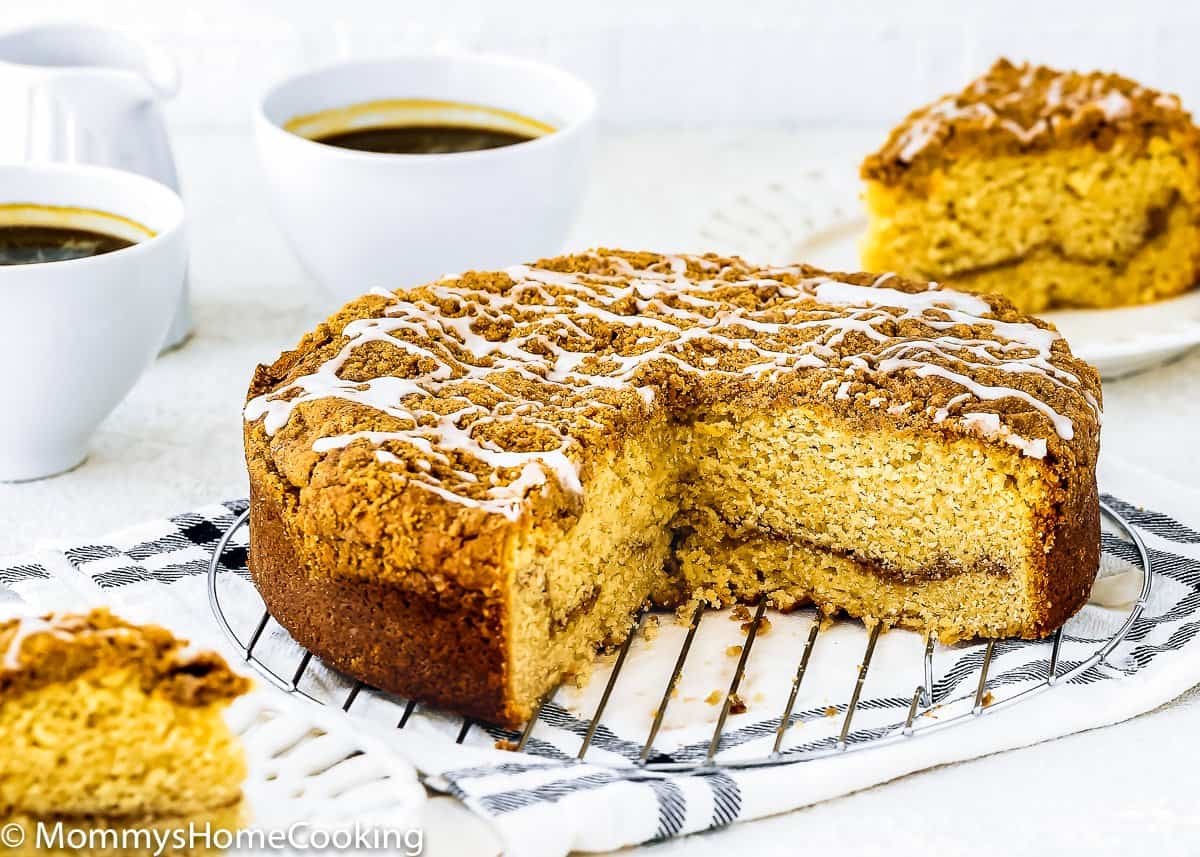 A summertime delight, Easy Eggless Strawberry Cake is one of my family's favorites! I tend to make this a lot, especially during the summer when strawberries are at their best. It doesn't require any layering or frosting, so it is simple and oh so delicious.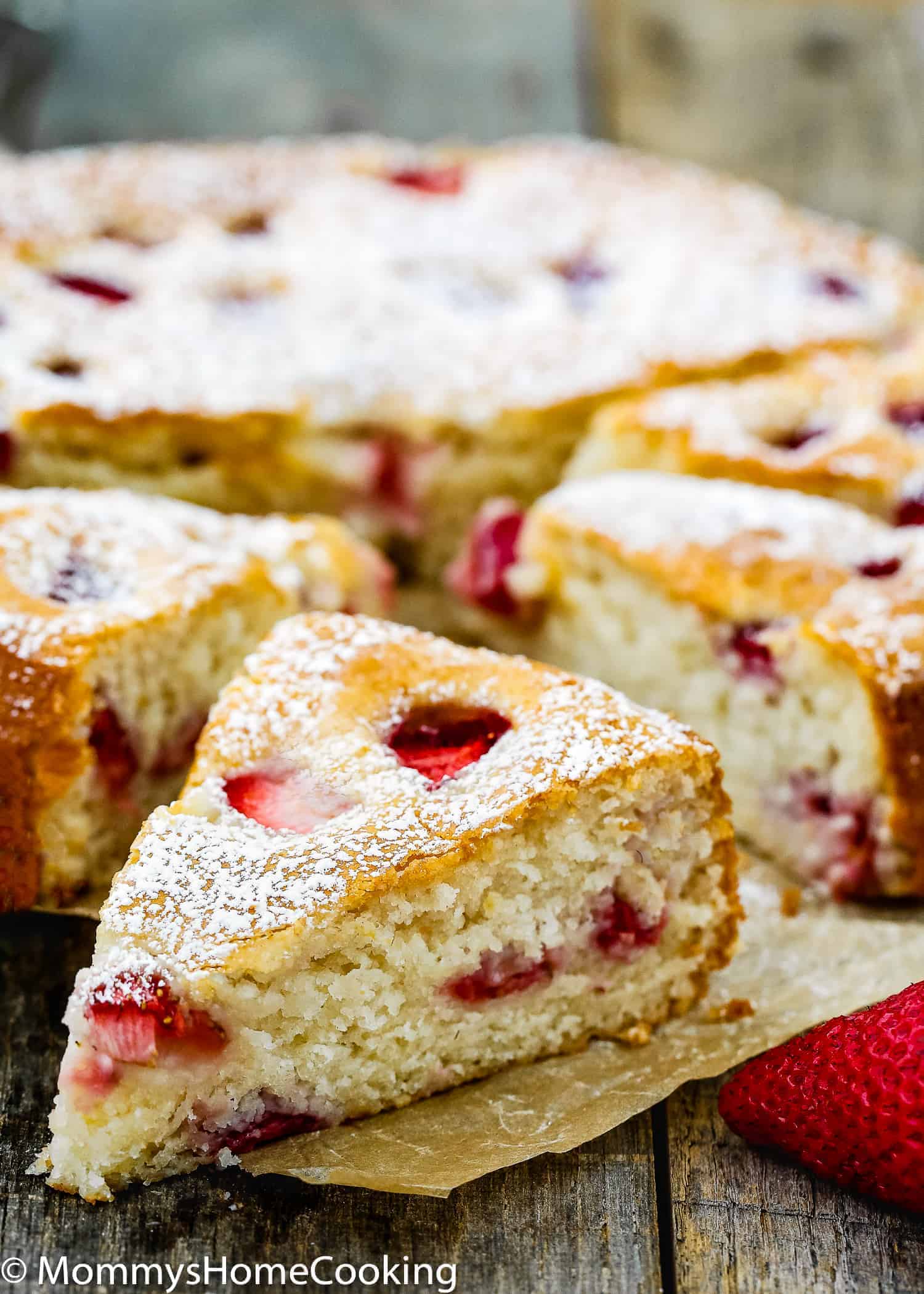 For sticky and sweet caramelized pineapple resting on top of a tasty vanilla cake, try Eggless Pineapple Upside Down Cake! An eggless spin on a classic cake, this one is delicious and beautiful.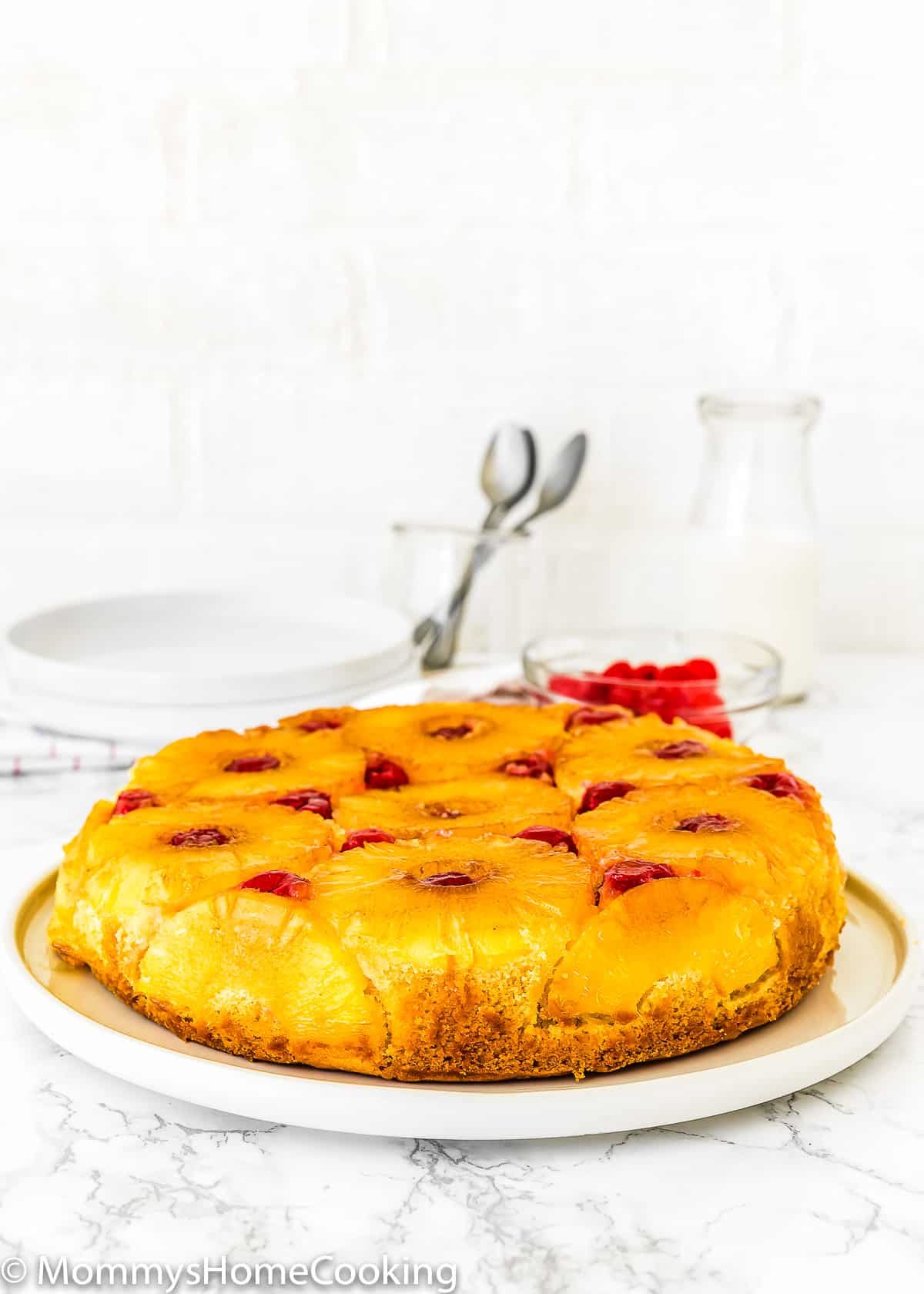 Perfect for breakfast, brunch, or dessert, Easy Eggless Orange Cake is one of my most requested recipes! Topped with orange buttercream, if you love citrus flavor as much as I do, then this recipe is a must-make.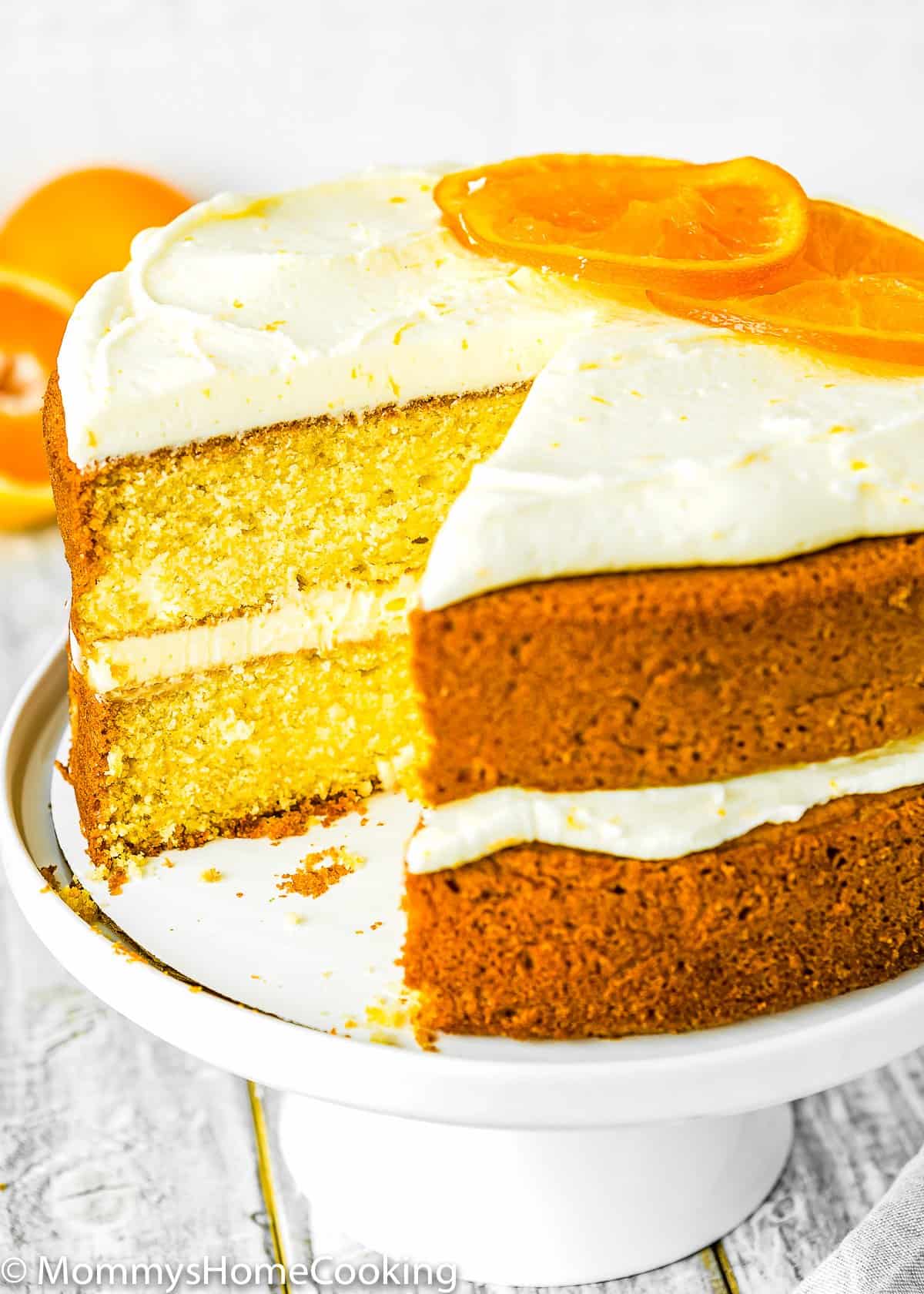 When you're torn between vanilla and chocolate, why not have both in my Eggless Marble Cake? It's rich, moist, and buttery and can be made in a bread pan or a Bundt pan with no frosting required! This is easily the BEST marble cake I've ever had.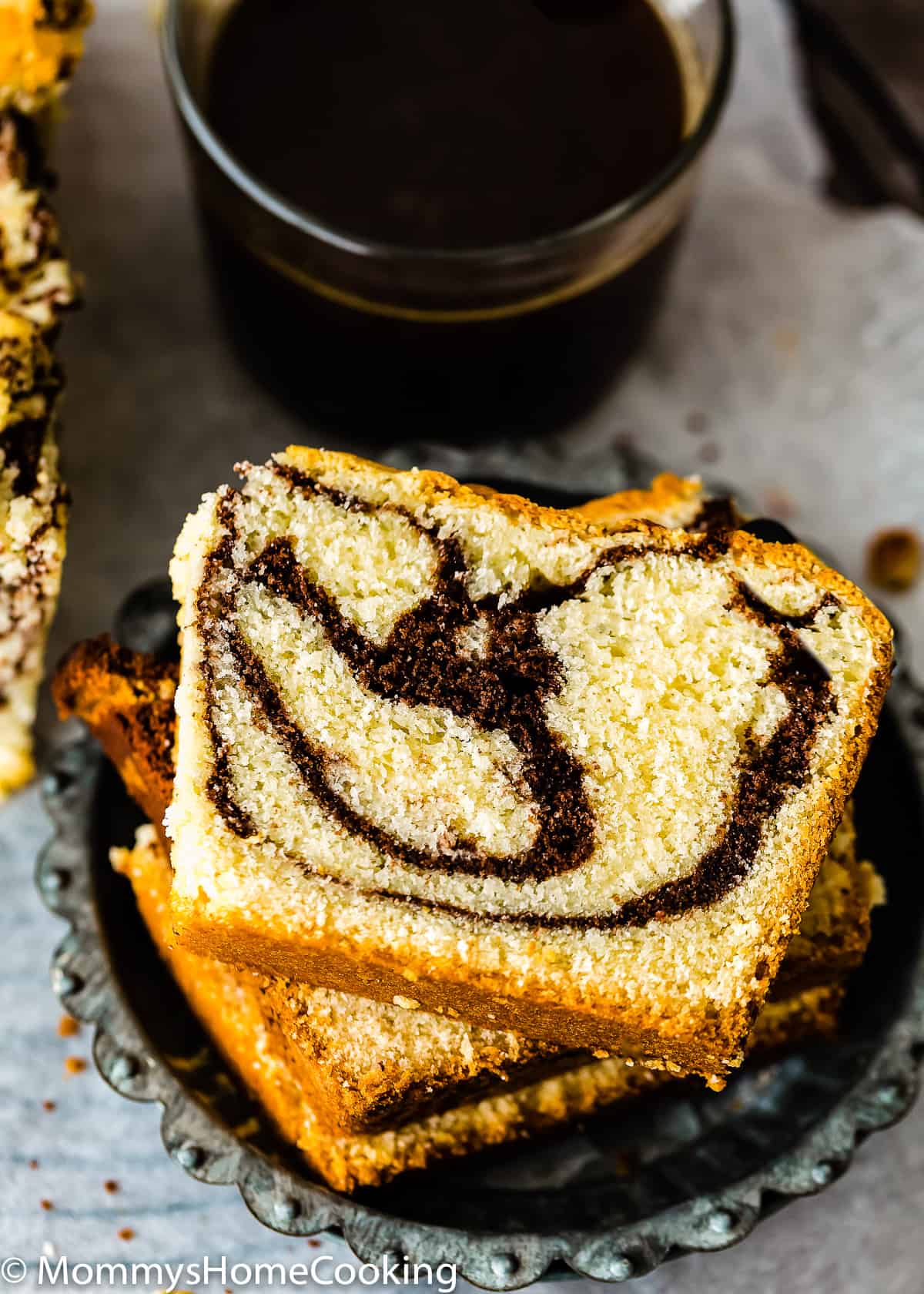 One of the best flavor combinations comes together in my Eggless Lemon Blueberry Cake! Packed with real blueberries, this vanilla lemony cake gets a tasty glaze to complete the perfect flavor. I tested this cake over and over to make sure it's perfect, so it's a foolproof choice.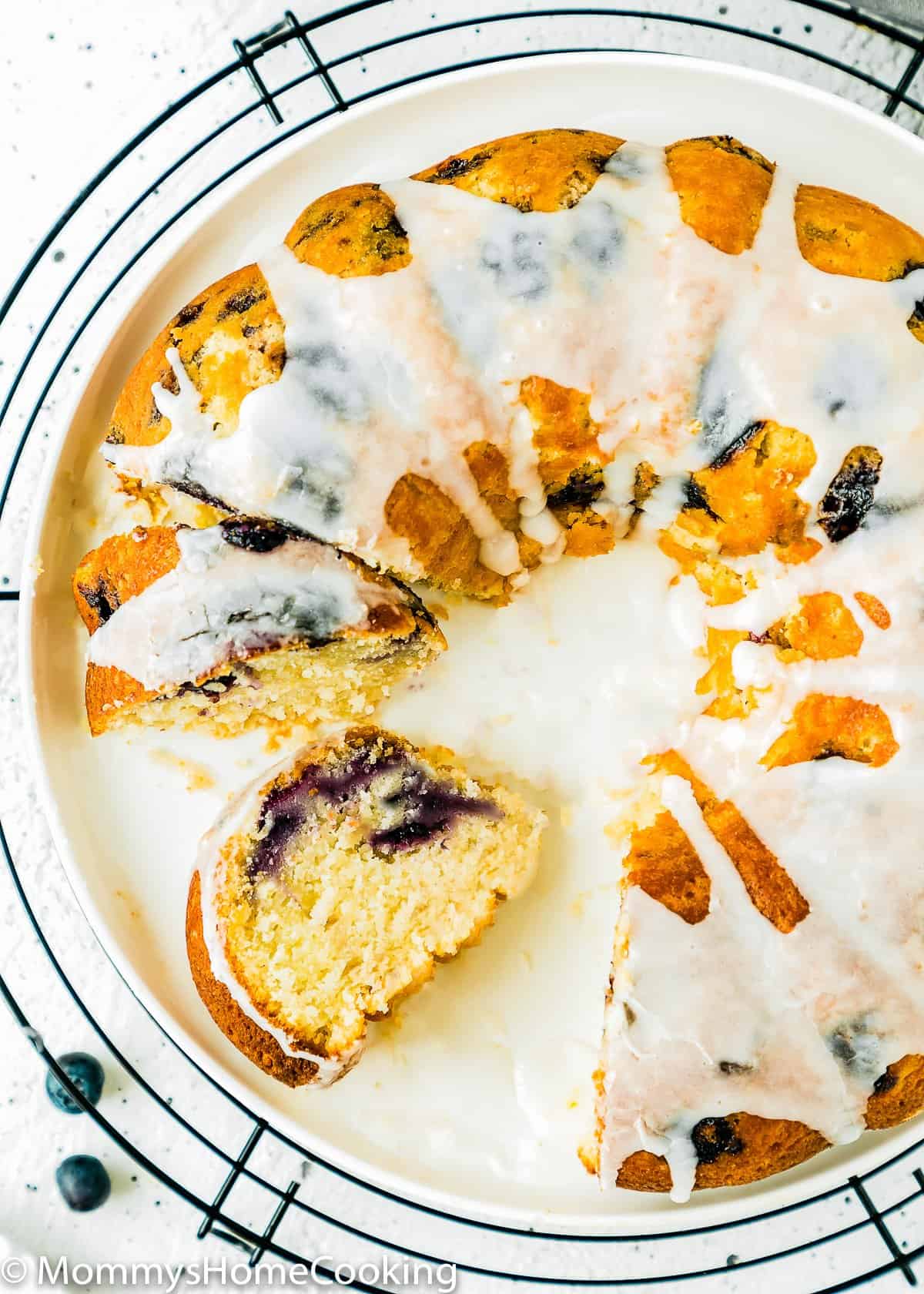 I don't know about your family, but my kids adore everything pumpkin. So it goes without saying that this Eggless Pumpkin Cake is on regular rotation in the fall. Perfectly spiced, fluffy, and moist, this beautiful Bundt cake is the best alternative to pumpkin pie.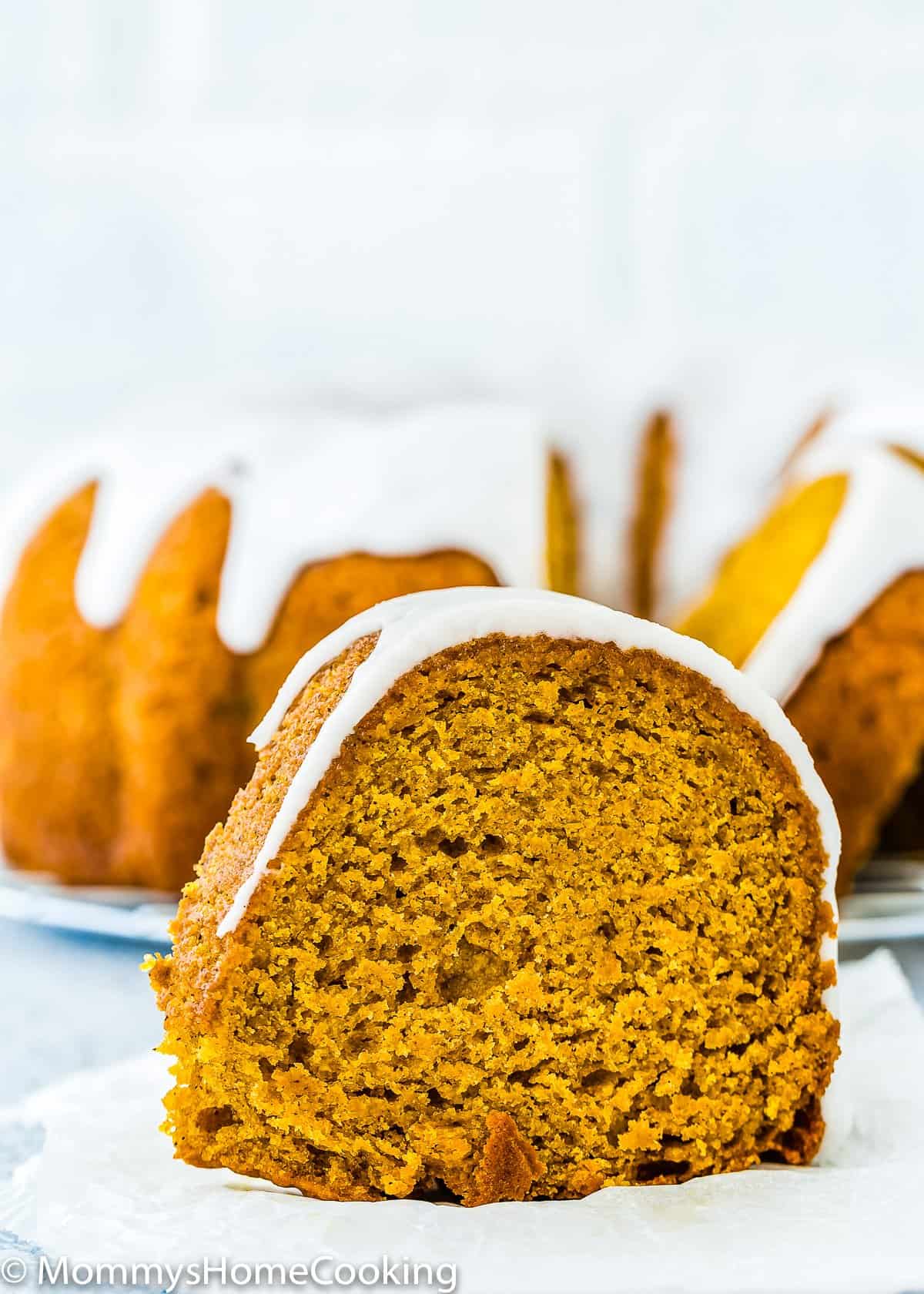 Give me a cake that is acceptable to eat for breakfast or dessert and I'm a happy camper. This Eggless Apple Maple Spice Cake is just the ticket. A close second to pumpkin, apple is such a wonderful fall flavor. If you want, you can top it with a yummy streusel that only enhances the incredibly tasty cake.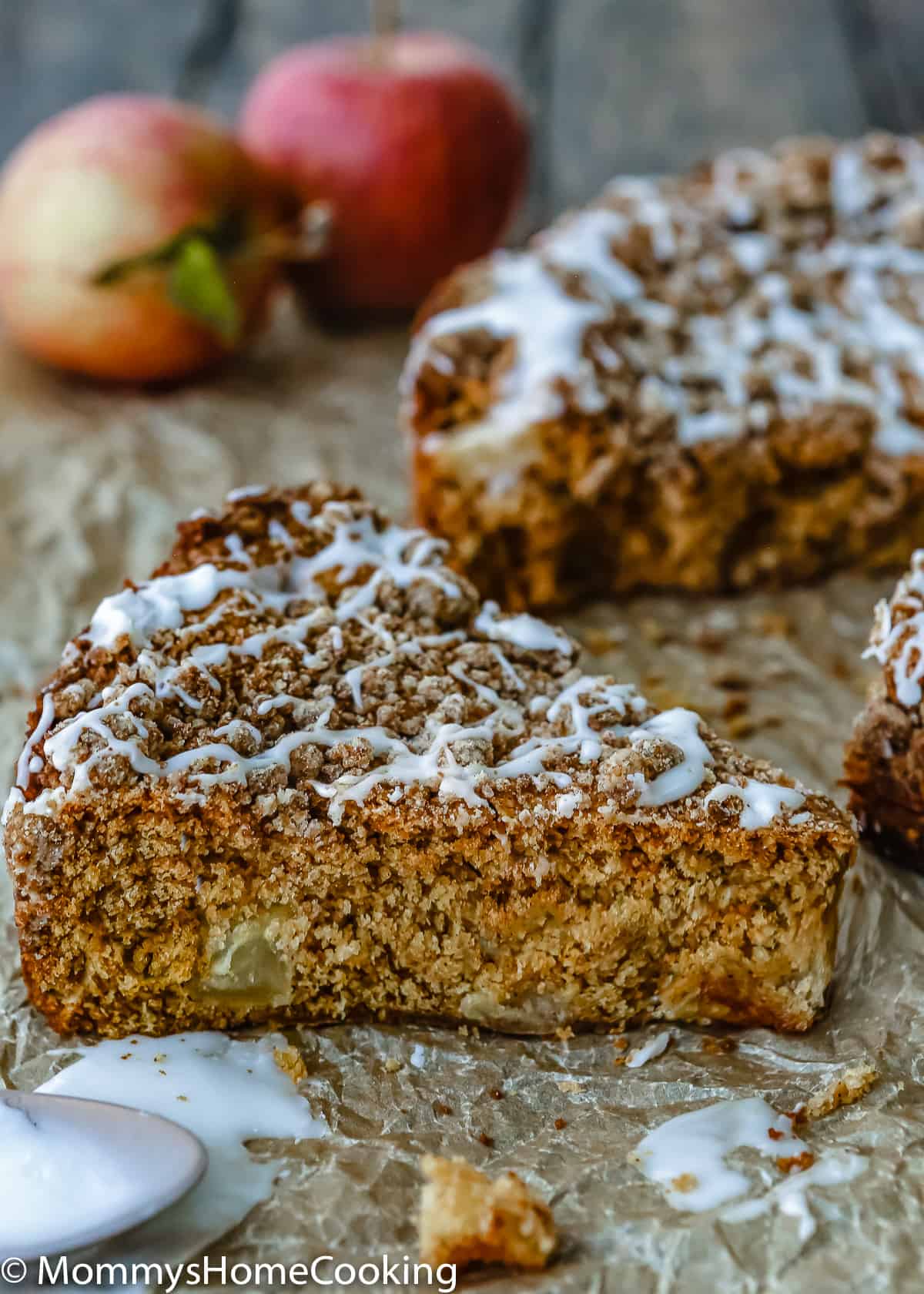 Frosted inside and out with an incredible coconut-pecan frosting, my Eggless German Chocolate Cake is a decadent delight that is highly requested by all my fellow eggless bakers as well as my husband! With the option to make this cake from scratch or shortcut it and use a boxed version, you can make a deliciously fancy cake without a lot of fuss.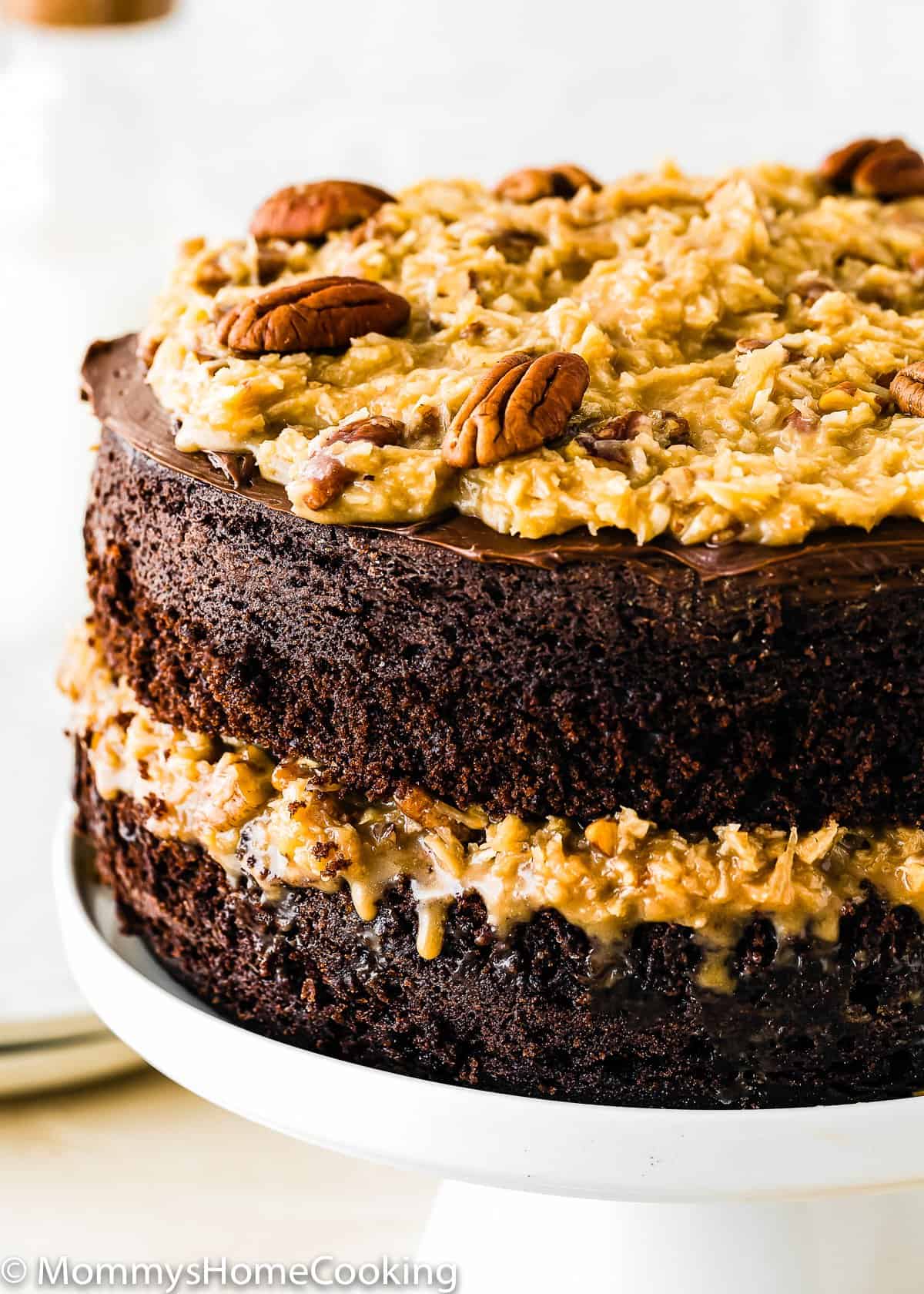 For a unique and decadent cake, you have to try Dulce de Leche Crepe Cake. Dense, creamy, and packed with flavor, this cake is as fun as it is delicious.

The crepes can be made well in advance and stored in the fridge or even frozen! I love the flavor of dulce de leche, but I also have lots of other flavor options listed in the link, so be sure to check it out, even if dulce de leche isn't your favorite flavor!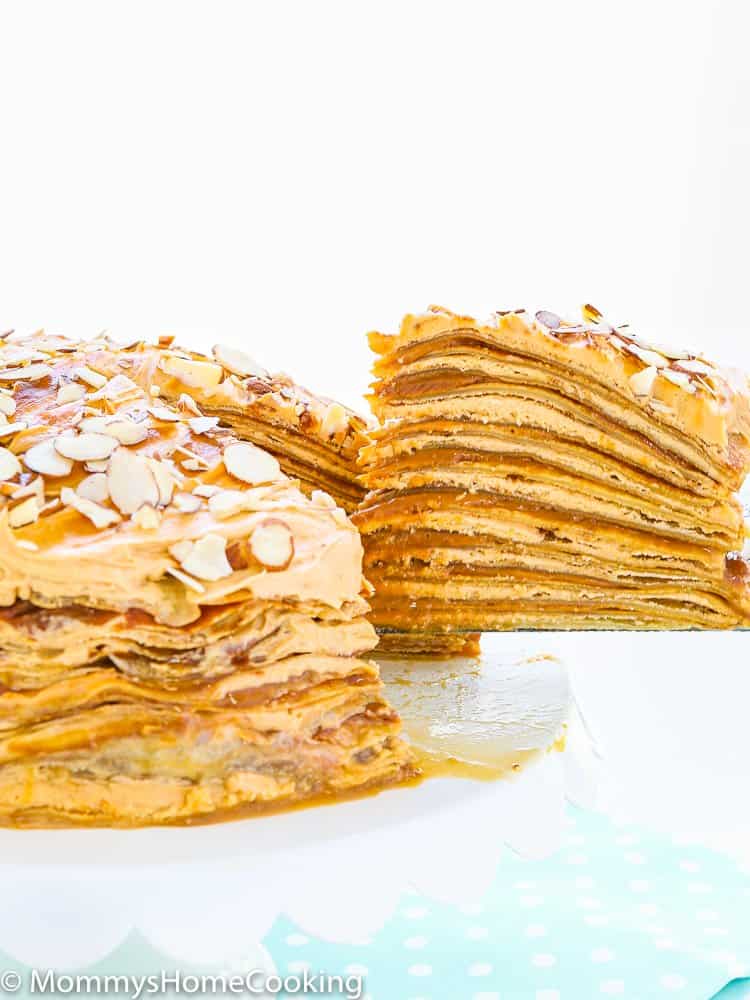 Yes, it's another lemon cake recipe. I'm telling you, there isn't much better than lemon flavor and my Eggless Lemon Cake is packed with it! It's the perfect make-ahead cake for a special occasion, but it's simple enough to make every day.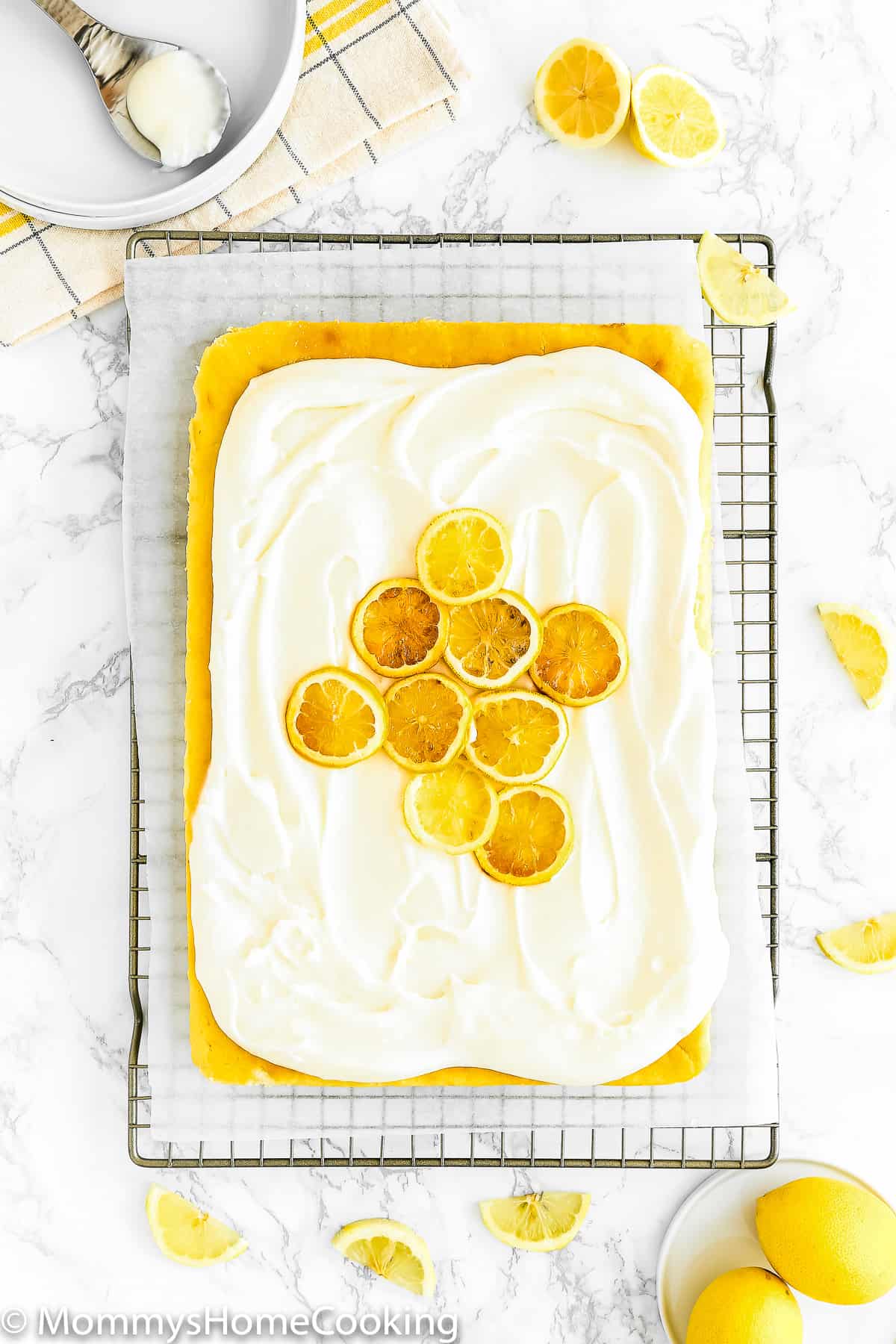 A healthier and delicious option for a baby's first birthday, this Easy Eggless Smash Cake is sure to be a hit! Perfect for a one-year-old to dig into, you don't need to buy a smaller cake pan and you can make cake pops with any excess cake, so there's no waste.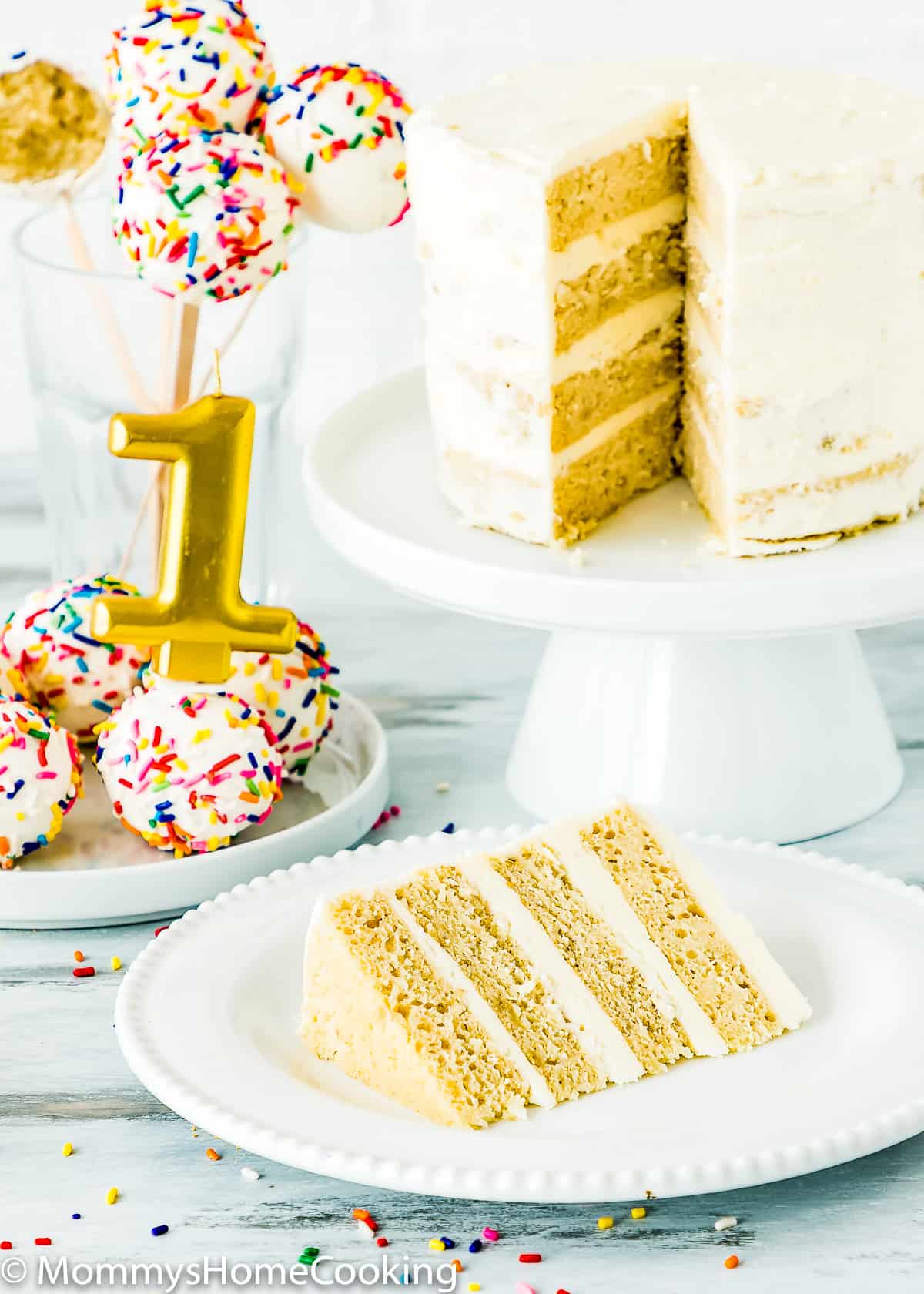 How about a cake that doesn't require an electric mixer? One Bowl Eggless Chocolate Cake is so simple to make (weigh, mix, and bake), it will be ready to bake before the oven is done preheating! This is a recipe that saves on the clean-up without scrimping on taste. The intense chocolate flavor (paired with my chocolate ganache!) is incredible and definitely worth a try.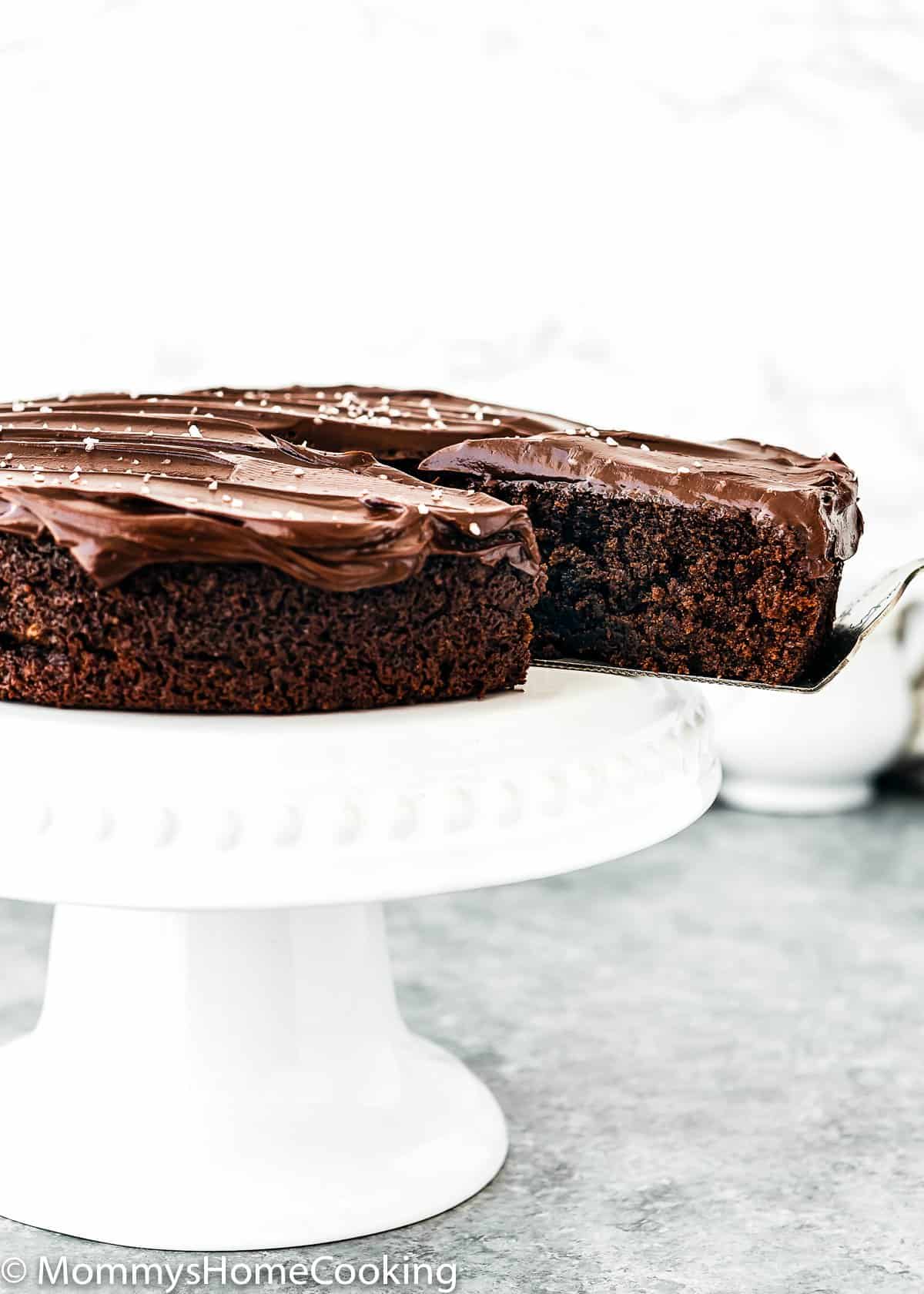 A flavor pair that's a match made in heaven, my Eggless Strawberry Lemonade Cake is tender, tangy, and bright! It's super easy to make but will look and taste like you spent hours in the kitchen.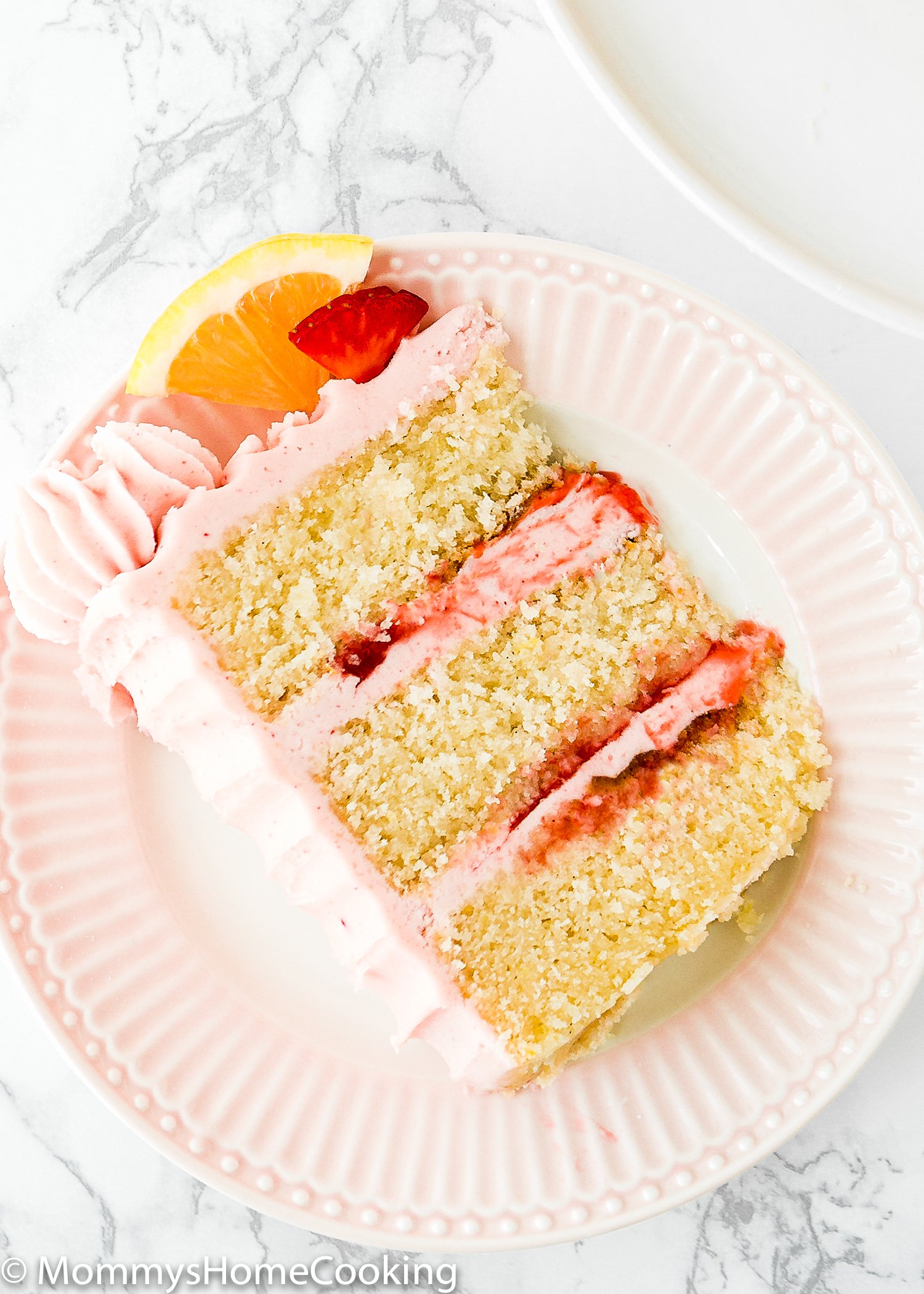 For the red velvet flavor you love without having to create a layered cake, Eggless Red Velvet Bundt Cake is a delicious and beautiful choice. This cake is moist, soft, and lovely to look at. I love a Bundt cake because it's hard to make it look terrible!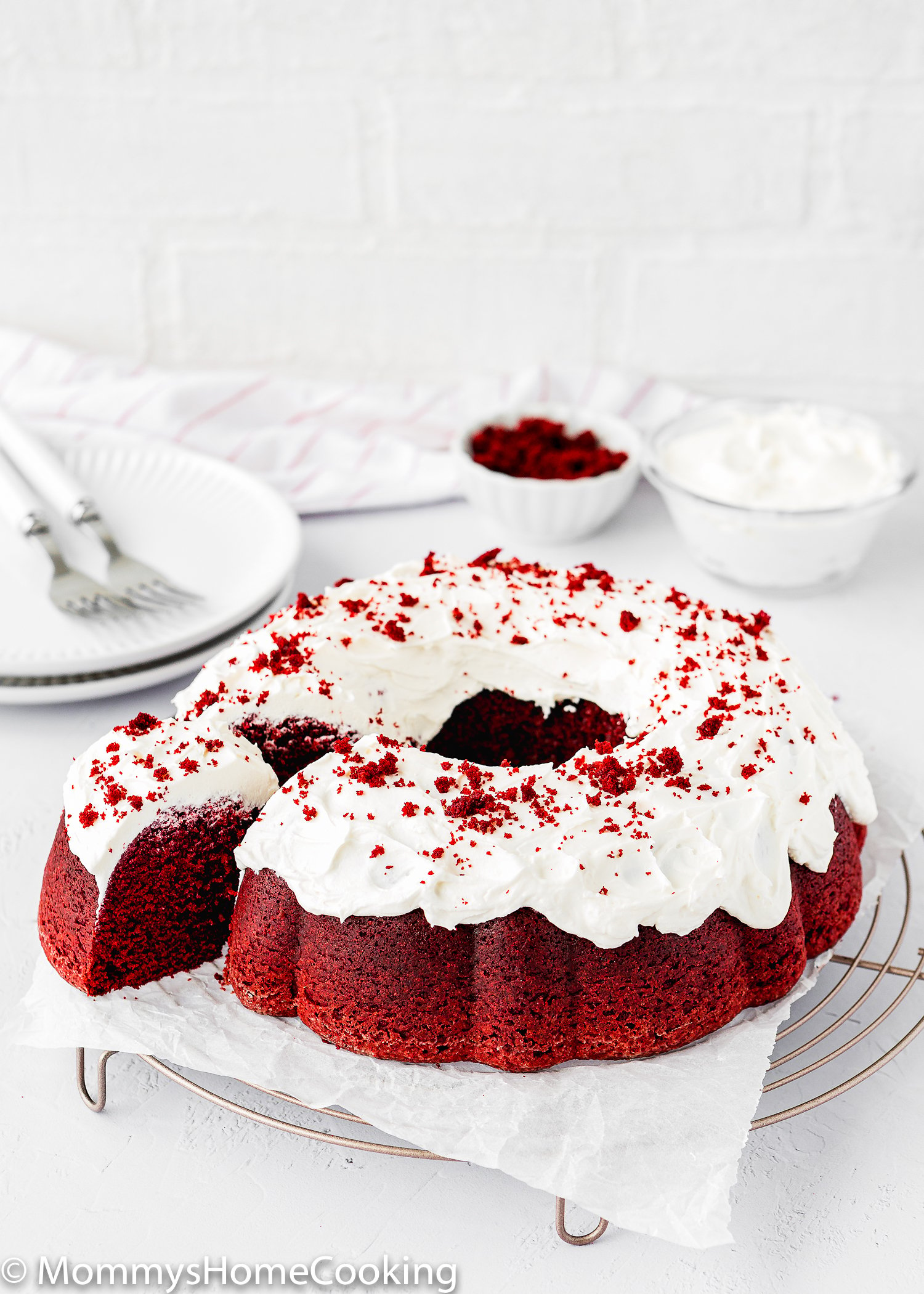 I am a big fan of pound cake. A childhood staple made egg-free, my Easy Eggless Vanilla Pound Cake is topped with a yummy glaze and smothered in sprinkles to take it from delicious to insanely yummy. This recipe is simple to make plus it's super moist and extremely rich. It's perfect for dessert, breakfast, or even a midday snack.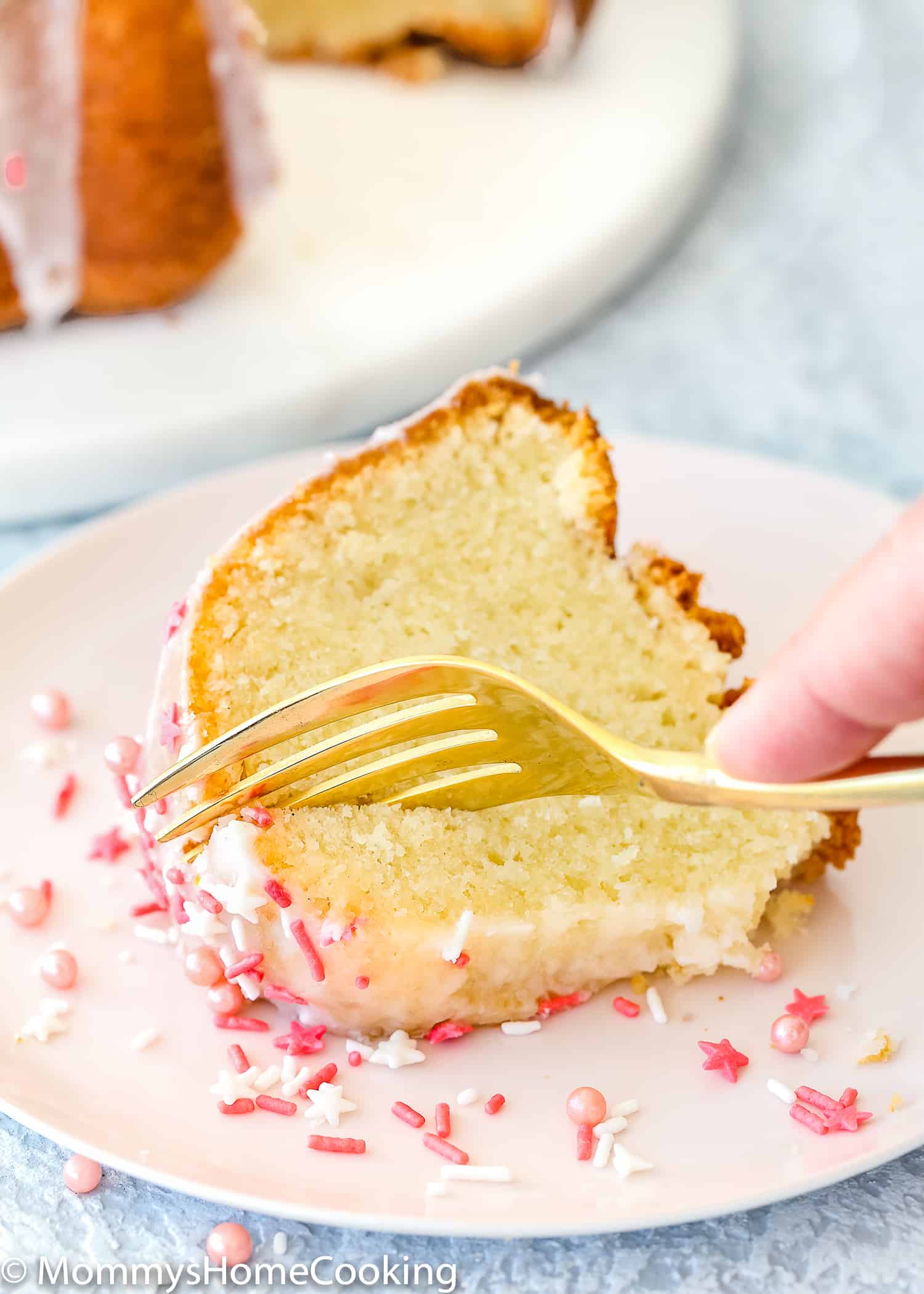 Eggless Chocolate Bundt Cake is rich, fudgy, and topped with an irresistible chocolate glaze! Simple to make and beautiful to present, you really can't go wrong with this choice.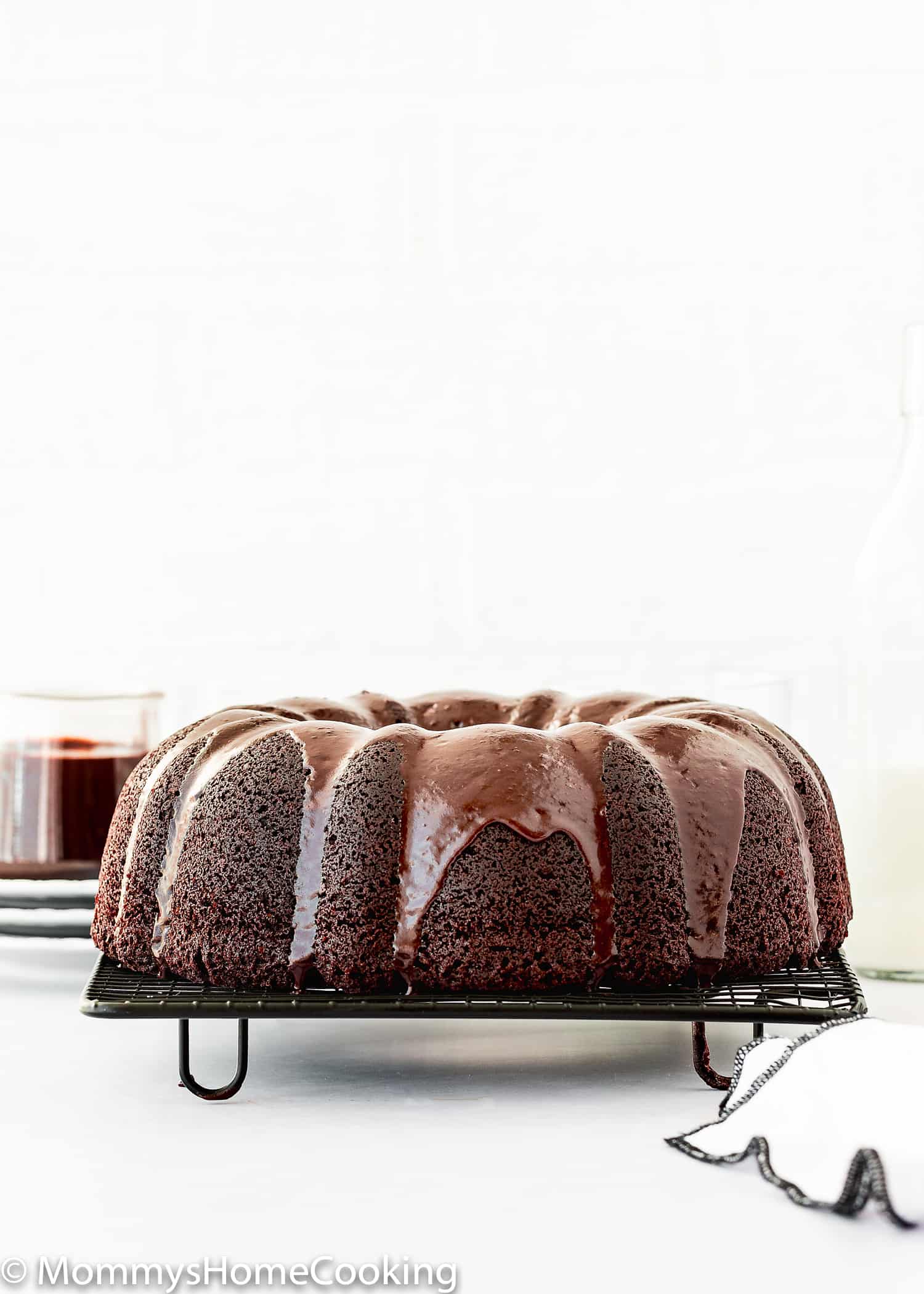 Light, soft, and packed with strawberry flavor without the chunks, Homemade Eggless Strawberry Bundt Cake is a beautiful pink color and so delicious! The secret to this recipe is adding strawberry puree. No artificial strawberry flavor here, just lots of real fruit!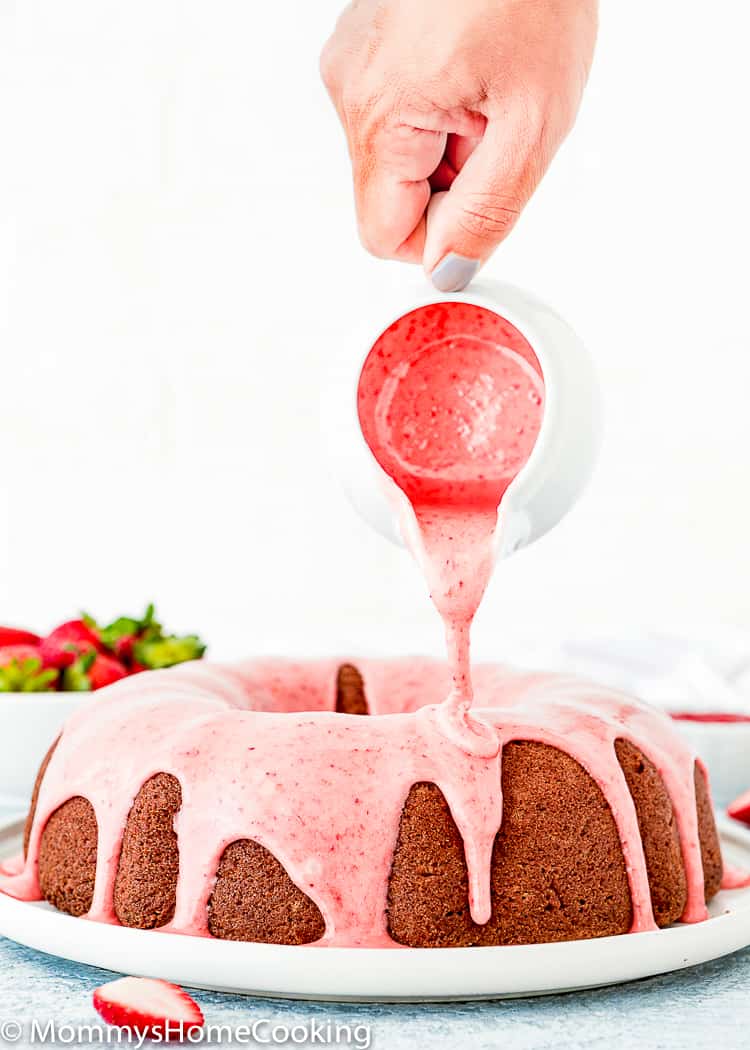 For those days when you want a cake, but you don't feel like measuring all the ingredients, here's my secret for How to Make a Cake Mix Box Without Eggs! As much as I love to bake, there are days when I love pure convenience. You'd think eggless convenience doesn't exist, but I promise it does. I have absolutely nothing against a boxed cake mix. You can use this trick for many of my recipes!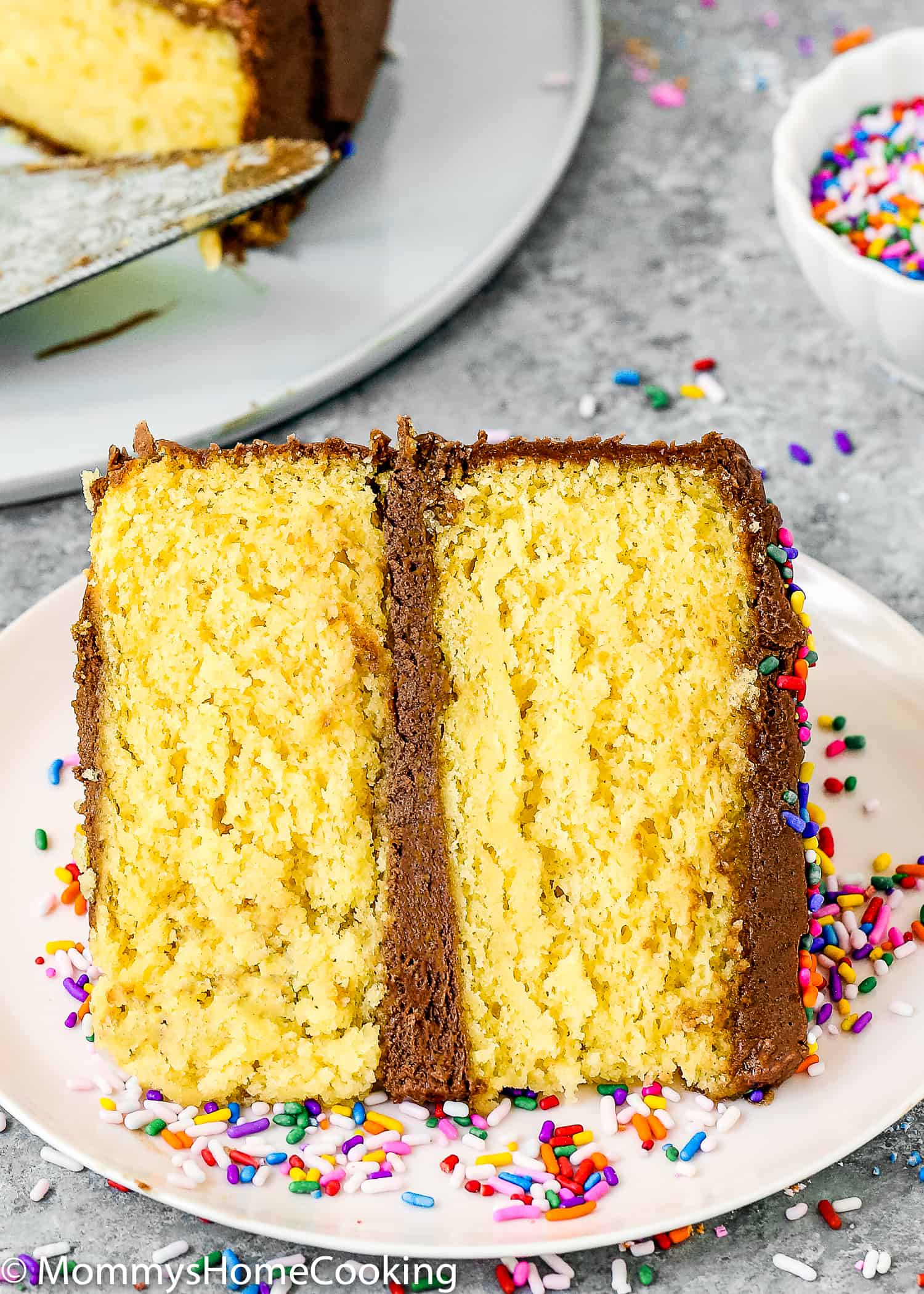 This Eggless Funfetti Cake is light, fluffy, and made from scratch. Easy to make with simple ingredients. It's the perfect option for a child's birthday party or, let's be honest, any party! Because who can resist the colorful fun of sprinkles?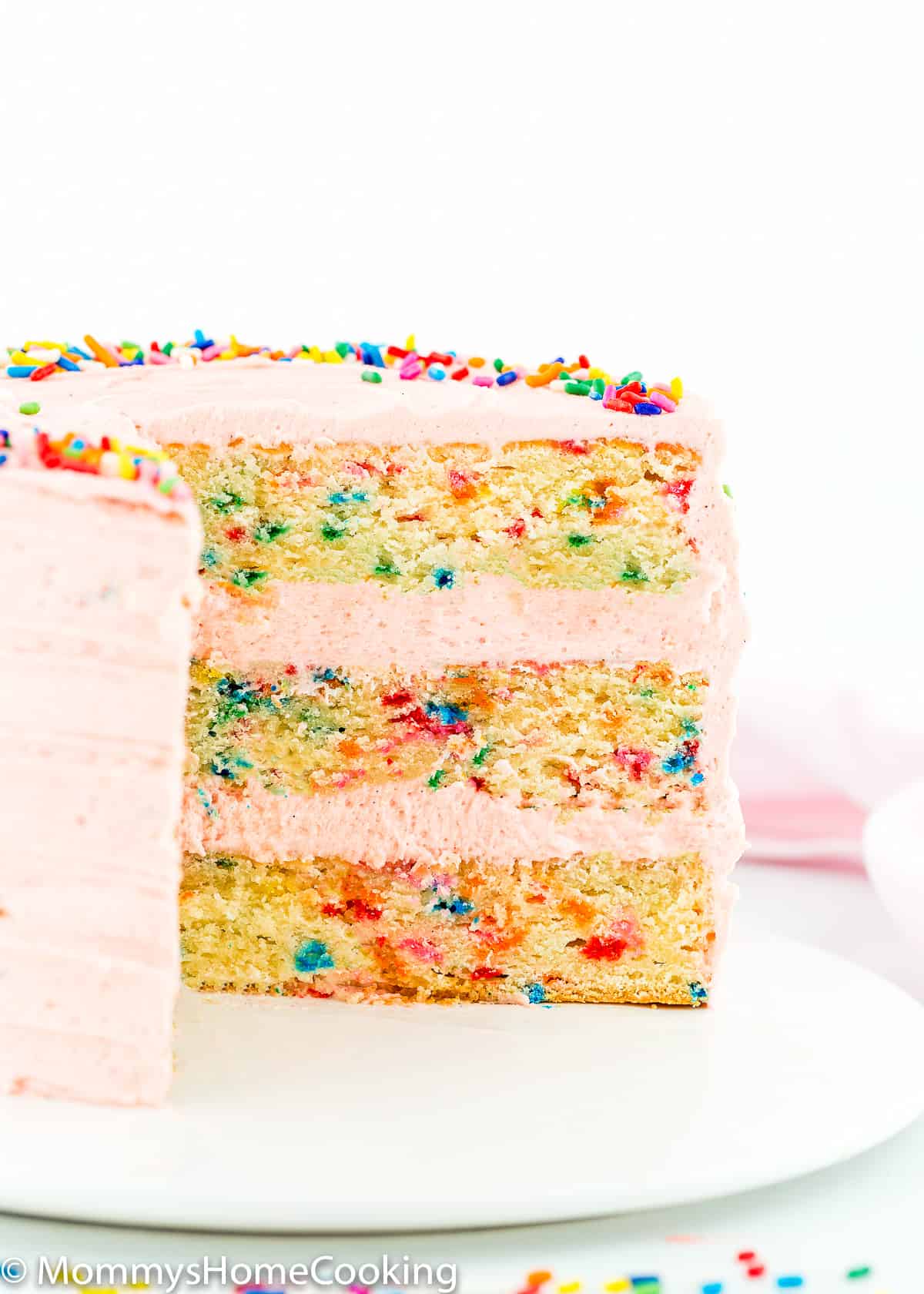 Eggless Cake Success Tips
Measure the ingredients correctly. I highly recommend using a kitchen scale.
Preheat the oven for at least 15 minutes before getting started to give it plenty of time to reach the ideal recipe temperature.
Don't overmix the batter. Instead, mix just until you've evenly distributed the ingredients throughout the batter.
Bake the batter as soon as it is ready.
Don't open the oven door until your baked good has set. Leave the oven closed until the minimum time is stated in the recipe.
Every oven is different, so baking times always have to be taken with a grain of salt. Oven thermostats can be wildly off, affecting baking time, so keep an eye on yours.
EQUIPMENT
There are certain pieces of equipment that make baking easier and more accurate. Here are my top 5 must-haves.