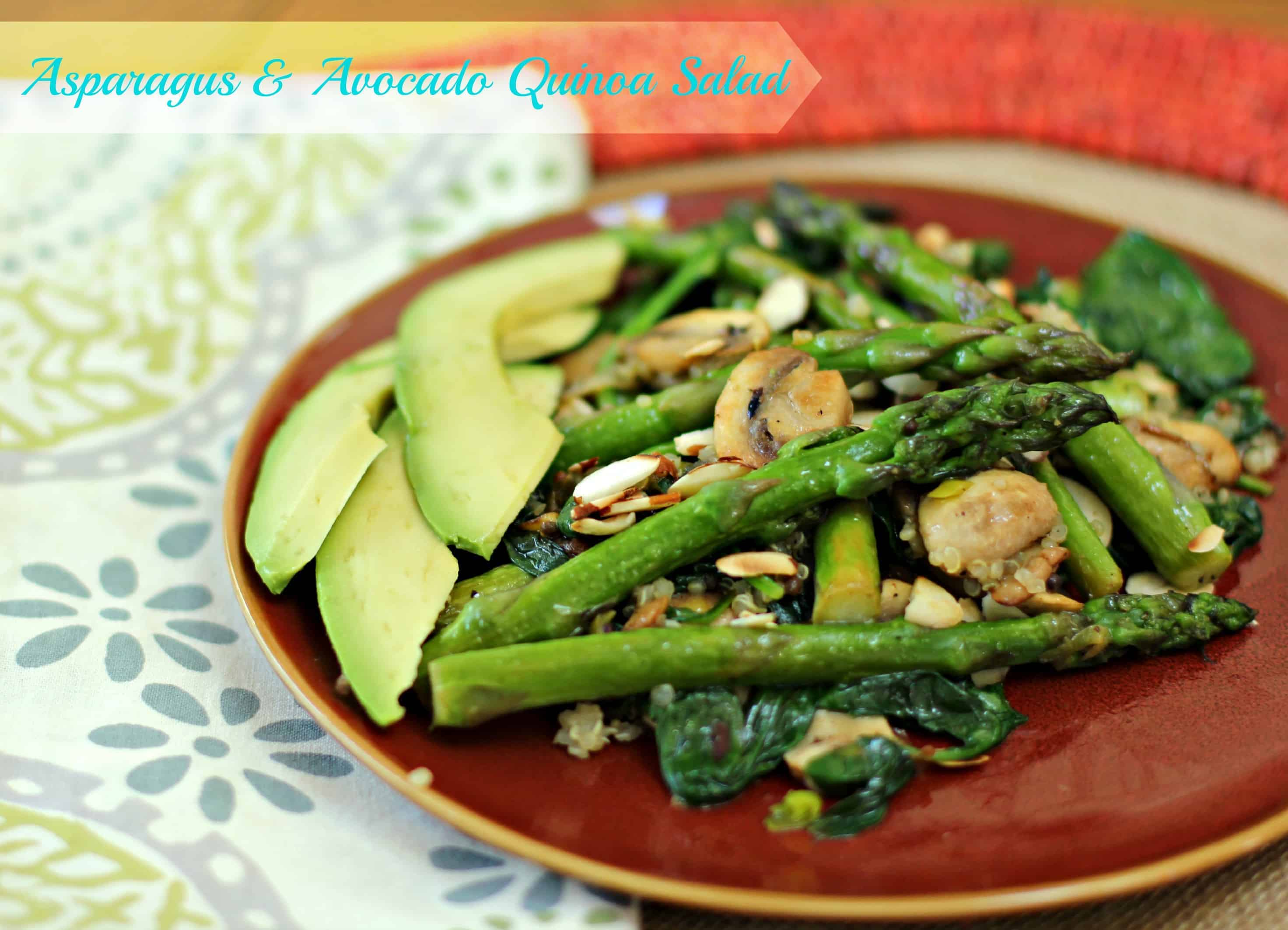 After hearing so much about quinoa I finally decided to try it. I am a bit picky about trying new things so I thought I had to prepare a recipe that has other ingredients just in case I did not like it. I incorporated asparagus; one of my favorites, besides they're in season so we can buy them a very good price.
I have to admit that I was presently surprised! I did like the taste and texture but also I felt super-satisfied. That afternoon I felt no desire to snack. I read about all the benefits of quinoa and found that it is like a super-food rich in protein, vitamins and minerals. High in dietary fiber… and the list goes on! So you cannot go wrong with quinoa.
The fun part? You can do very many dishes with this grain from eating it for breakfast instead of oatmeal to brownies, cookies, etc.
Ingredients:
1 tablespoon mustard seeds, lightly toasted
1 tablespoon of olive oil
1 lb of fresh asparagus
1/2 cup leeks
Sal and pepper, to taste
1/2 teaspoon of lemon juice
1 cup of spinach
1/2 cup cooked quinoa
1/8 teaspoon of lemon zest
2 tablespoons toasted sliced almonds
1/2 avocado sliced
Method:
Heat a small pan and toast the mustard seeds until just fragrant.
Add oil, asparagus and leeks, season with salt a pepper. Cook until tender but still crunchy.
Add the lemon juice and spinach to the pan- wilt slightly.
Remove from heat and toss with quinoa and lemon zest.
Let this chill together for 30 min.
Before serving, add toasted almonds and avocado. Taste and adjust seasonings.
Tips:
Cook the quinoa with fat-free chicken broth for extra flavor.
I added some mushrooms but this is optional.