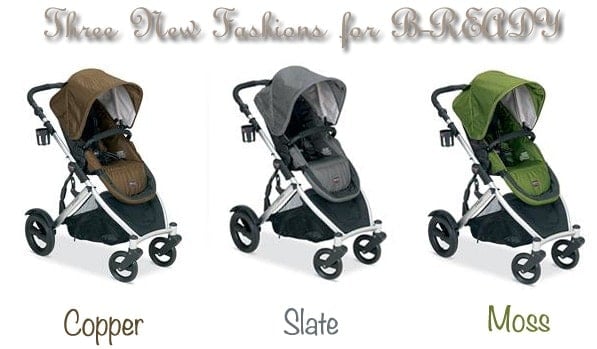 I've already said this before… But we love love love our B-Ready stroller!!!
Going out with a toddler and a six-month-old baby is no easy task. It involves a lot of planning. Even if we are going only to grocery. We are in a somewhat difficult stage, where the baby is a little to heavy to be  in the baby carrier for long periods of time and she is too small to sit her on the shopping cart.
So my solution is:
Take my B-Ready for my grocery trip. Well I take it everywhere, but when I'm shopping is especially useful.
I sit to Matthew on the front. Victoria is on the car seat in the bottom and I put my groceries in the large under seat storage which is accessible from all sides by the way!
So how not to love it, right?
I highly recommend B-Ready stroller. If you're expecting your first child, but plan to have more … This is the stroller! If you're expecting your second child and have another little one… This is the stroller. Worth every penny. It is the only stroller you'll ever need to buy even if the family grows. Not lying, it's a bit bulky and heavy but is easy to fold. I can easily get in and  out of the trunk of my car without help. With its integrated CLICK & GO system you can create the configuration that's right for you and your family. It easily converts into 14 configurations that can carry one or two children using any combination of the top seat, 2nd seat, bassinet and infant car seats (sold separately). Additionally, its reversible top seat accommodates four recline positions.
Our fashion selection strategy involves more than just changing or mixing primary colors, said  Michelle Davis, director of fashion design at BRITAX. At BRITAX, we draw inspiration from fashion research, listen carefully to our customers, and then bring colors that appeal to a parent's sense of style. Together, these three new colors complement our evolving, fashion-forward stroller line.
The BRITAX B-READY's (MSRP: $499.99) sleek new fashions are available online and in independent and major retailers.
For more information on Britax products, promotions and events make sure to visit Britax Facebook Page and follow them on Twitter.
Disclosure: This is a sponsored post. The information provided for this post is because I am a Brtiax Latina Advisory Board Member and Blogger. As always, all opinions, ideas, and stories are my own.