This Beet, Carrot & Orange Juice is one of the most popular juice in Venezuela. It known as "Tres en Uno" (three in one). In Venezuela there are some shops that we call "Fruterias". Basically they are small businesses that sells fruits, vegetables, fresh juices, etc … Everything is super fresh since the owners go to the big principal market everyday to buy their products direct from farmers.
Preparing this Beet, Carrot & Orange Juice  I pleasantly remembered that right across the street from my childhood home we had one "fruteria". We could go at any time to buy watermelon, pineapple, peach, coconut juice, etc … they served it well-chilled which was ideal for  the hot and sticky tropical weather we enjoyed 365 days a year. Of course their best selling juice was the famous "Tres en Uno".
Many people drink it believing in the multiple health benefits that it has earned through the years, that go from help with the digestive system up to working miracles for the perfect tan. I remember back in the days  my friends used to drink this juice one week before going on vacation  down the beach… Does it  truly work? I really do not know! But what I do know is that it is very refreshing and delicious.
I love it because It's super easy to make and it's the only way my son eats beets and carrots.

Beet, Carrot & Orange Juice
Ingredients
4

cups

freshly squeezed orange juice

1

medium beet

peeled and roughly chopped

1

medium carrot

peeled and roughly chopped

Sugar

optional
Instructions
Place all ingredients in a blender and blend on medium speed until everything is fully integrated.

Pour through a strainer into a pitcher.

Taste and add sugar if desired

Refrigerate until well-chilled.
Did you make this recipe? I want to see your yummy photos!
Tag @mommyshomecooking on Instagram and hashtag it #mommyshomecooking or Join my Private Facebook Group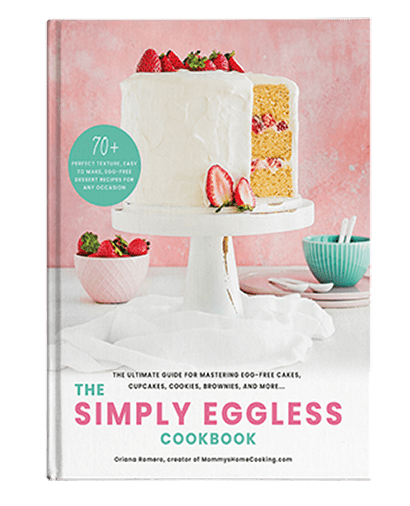 The Ultimate Guide to Eggless Baking!
Includes more than 70 easy-to-make recipes along with full-color photos, detailed instructions, and helpful tips for spectacular results.
Order Now!