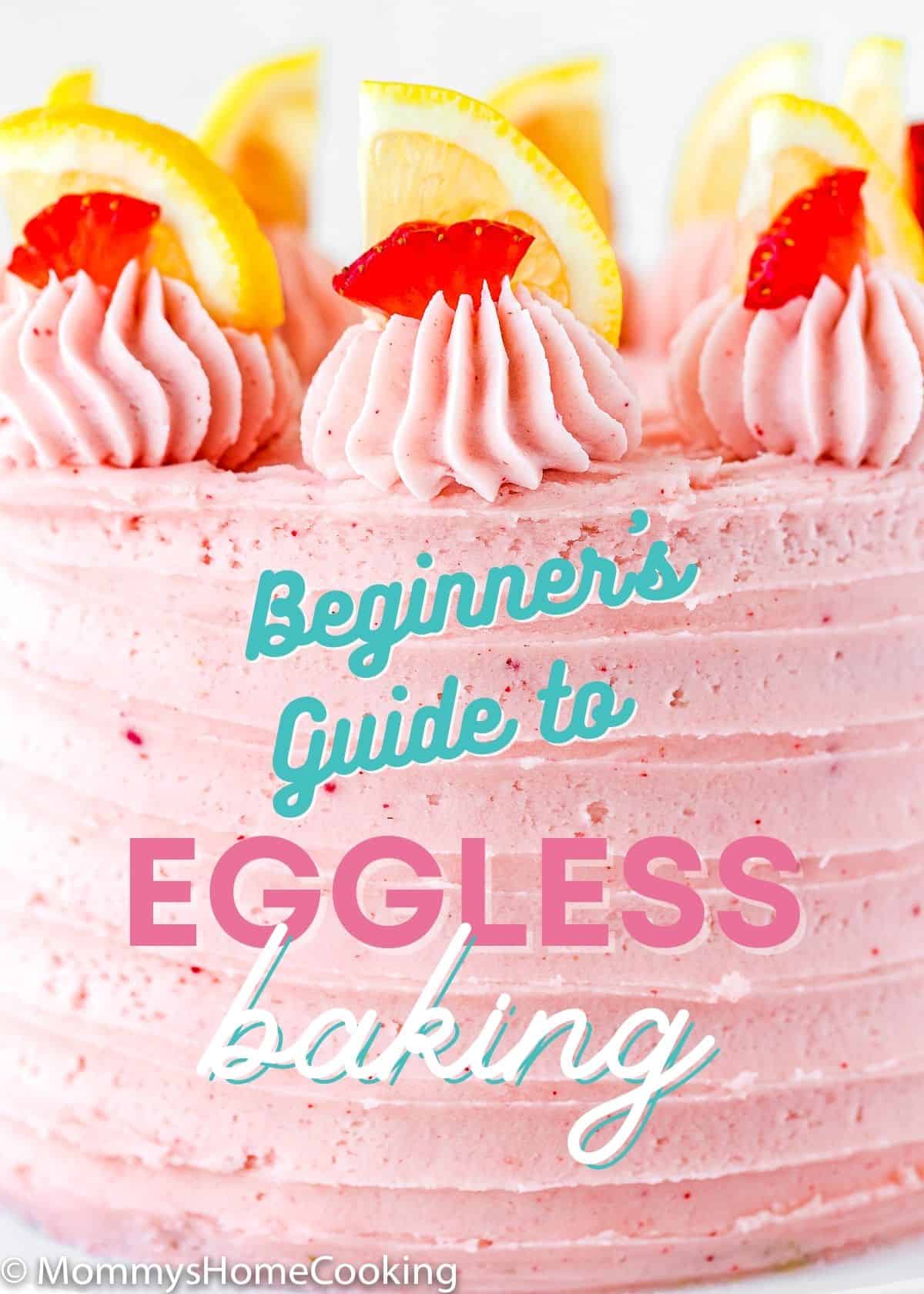 Beginner's Guide to Egg-Free Baking
Baking egg-free has its fair share of challenges. From being too dry, or not rising, or too dense, or just plain not tasting very good, it can be frustrating to get that perfect eggless dessert—that is why I decided to put together this Guide to Eggless Baking.
Needing to bake without eggs can have many reasons:
Egg allergy
Egg intolerance
Lifestyle choice
or you simply ran out of eggs (it happens more than you think)
In my case, my youngest daughter was diagnosed with an egg allergy at a very young age. That was a shock to our family. There are so many things that have eggs. I had no idea what I was going to do.
That's when my adventure of cooking and baking without eggs began.
If you are looking for more tips, tricks, and delicious eggless recipes, check out the cookbook I published. It's all about eggless baking.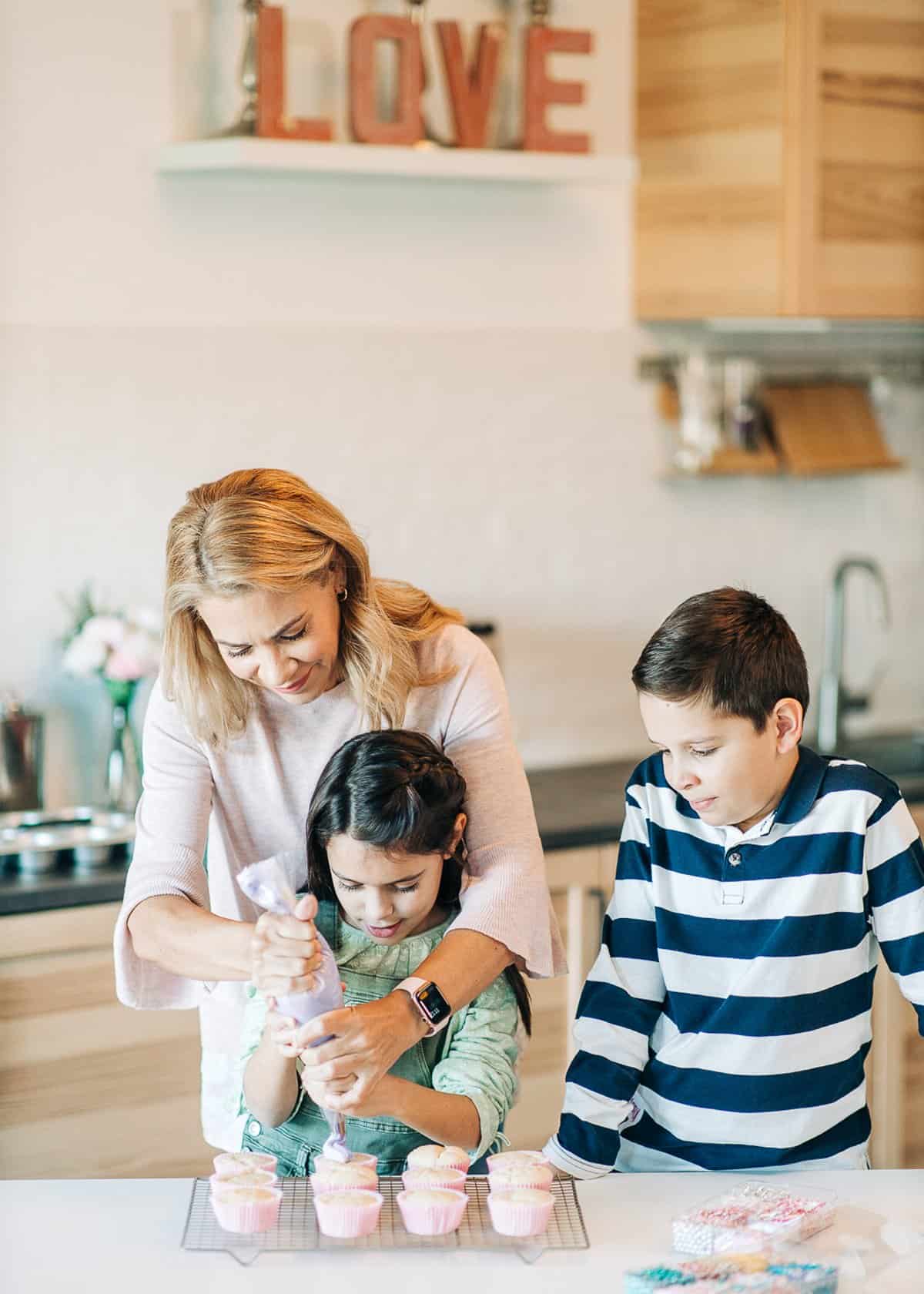 Let me ask:
How Would It Feel to Make Delicious And Perfect Eggless Baked Goods Every Time?
It's possible!
But I totally get you…Baking sweet, delicious treats can be a daunting and frustrating task when you have to do it without the eggs, but don't worry! I've got you covered.
Throughout the years, I have developed many delicious eggless recipes. I put all my love, passion, and focus into every recipe I create. I care deeply about making every recipe the best it can be, which is why I test my recipes ten times over before I'm satisfied.
So before we dive head-first into all things eggless, let's start from the beginning!
What Do Eggs In A Recipe?
Eggs add structure, leavening, moisture, color, and flavor to our baked goods. However, they are multitasking machines. That is why it can be challenging to replace eggs in a recipe.
The Same Egg Substitute Won't Work Well for All Recipes
Maybe one day, you used applesauce to replace eggs in a cake recipe, which turned out great. Well…unfortunately, the same applesauce won't work if you want to make bread or cookies or even another cake recipe with different ratios of ingredients.
I know… why eggless baking has to be so complicated. UGH!
Baking is a science, and it is definitely a chemically based process. In any baking recipe, every ingredient has a purpose.
But baking without eggs is not impossible; we just need to find the perfect ratios and combination of ingredients.
Maybe you have never baked an eggless dessert before, or perhaps you're a Suzy Homemaker. Either way, I have some basic guidelines to help you get great results every time you want to bake egg-free desserts.
Let me share some eggless baking tips I've learned over the years.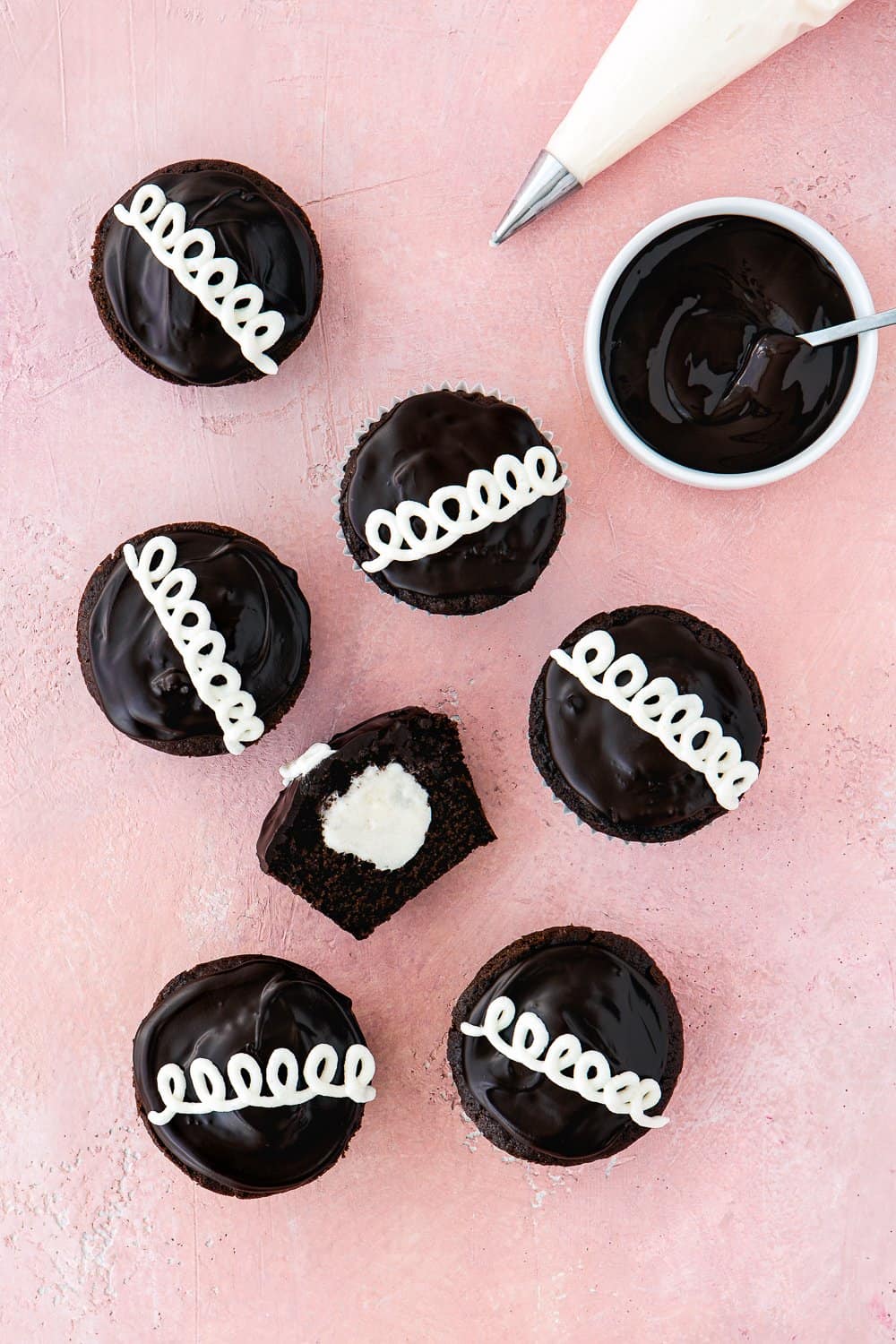 Here is my Beginner's Guide to Eggless Baking
1 – Read and Follow the Recipe
Don't sabotage your time, effort, and money. I'm guilty of this, too! Sometimes I'm in a rush, and I don't take the time to read the recipe carefully.
This might sound obvious, right? But reading the recipe through and following it exactly is the most important baking tip you'll ever hear/read.
2 – Measure Ingredients Correctly
Baking is not very forgiving. The difference between a recipe success and a recipe failure could lie in adding a little too much, or a little bit less, of one of the ingredients.
The number one problem most home bakers, like myself, have is not measuring ingredients correctly.
For example, flour.
Did you know that if you dip a measuring cup directly into the flour bin, you get up to 25% more flour?
The right way to measure flour is to use a spoon to scoop the flour into the measuring cup, and then I use a knife (straight-edged) to level the flour across the measuring cup.
Even better…
Use a kitchen scale!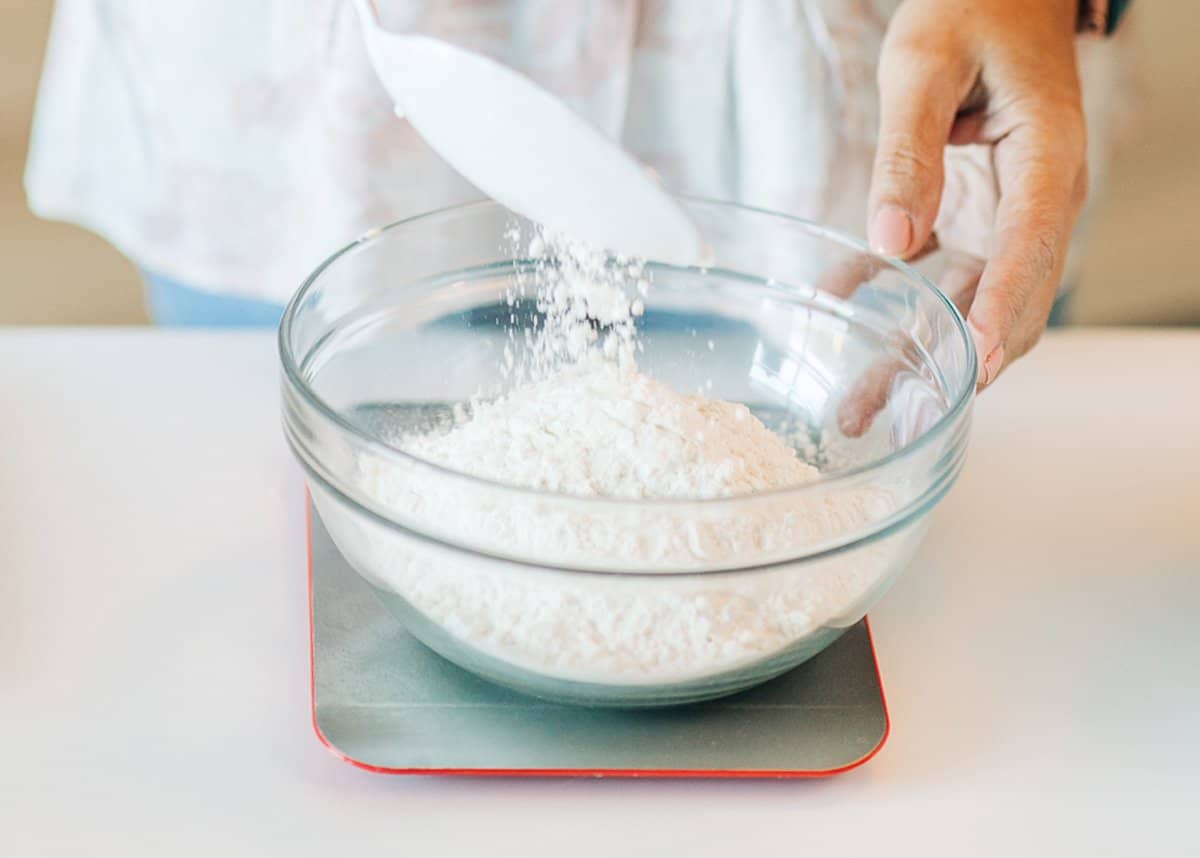 3 – Don't Make Substitutions
It can be tempting to substitute the ingredients in a recipe based on what you have at home, but the results? Often a disaster on a plate. I do not recommend doing this unless the recipe suggests suitable alternatives.
4 – Use Ingredients At Room Temperature
This simple baking tip is often overlooked. Bakers take it lightly and pour ingredients right out of their refrigerators. Well, if you want a better texture and light, puffy bites, quit it! The results will pleasantly surprise you.
There are scientific reasons behind this advice: When butter or milk is at room temperature, they emulsify to capture air. Then the trapped air bubbles grow with the heat in the oven, achieving a bakery-worthy, fluffy texture in your cakes and cupcakes.
When I call for "softened" butter, it means the stick of butter will easily bend without breaking and will give slightly when pressed. To soften butter, let the refrigerated butter sit at room temperature for about 30 minutes; cut the butter into pieces to speed up the process. If you are short on time, you can place the cold butter in a resealable plastic bag and pound it with a rolling pin until it reaches the desired temperature (65 to 67ºF / 18 to 20ºC).
5 – Don't Overbeat the Batter!
What happens when you overmix the batter, particularly when it is eggless?
Overbeating gives your cake and cupcakes a tough texture because all the air gets deflated. In addition, by over-mixing the batter, you are also overdeveloping the gluten.
Mix just until you've evenly distributed the ingredients throughout the batter. Use a plastic spatula to scrape the sides of the bowl, and don't forget to scrape the bottom of the bowl for any pockets of flour or other ingredients.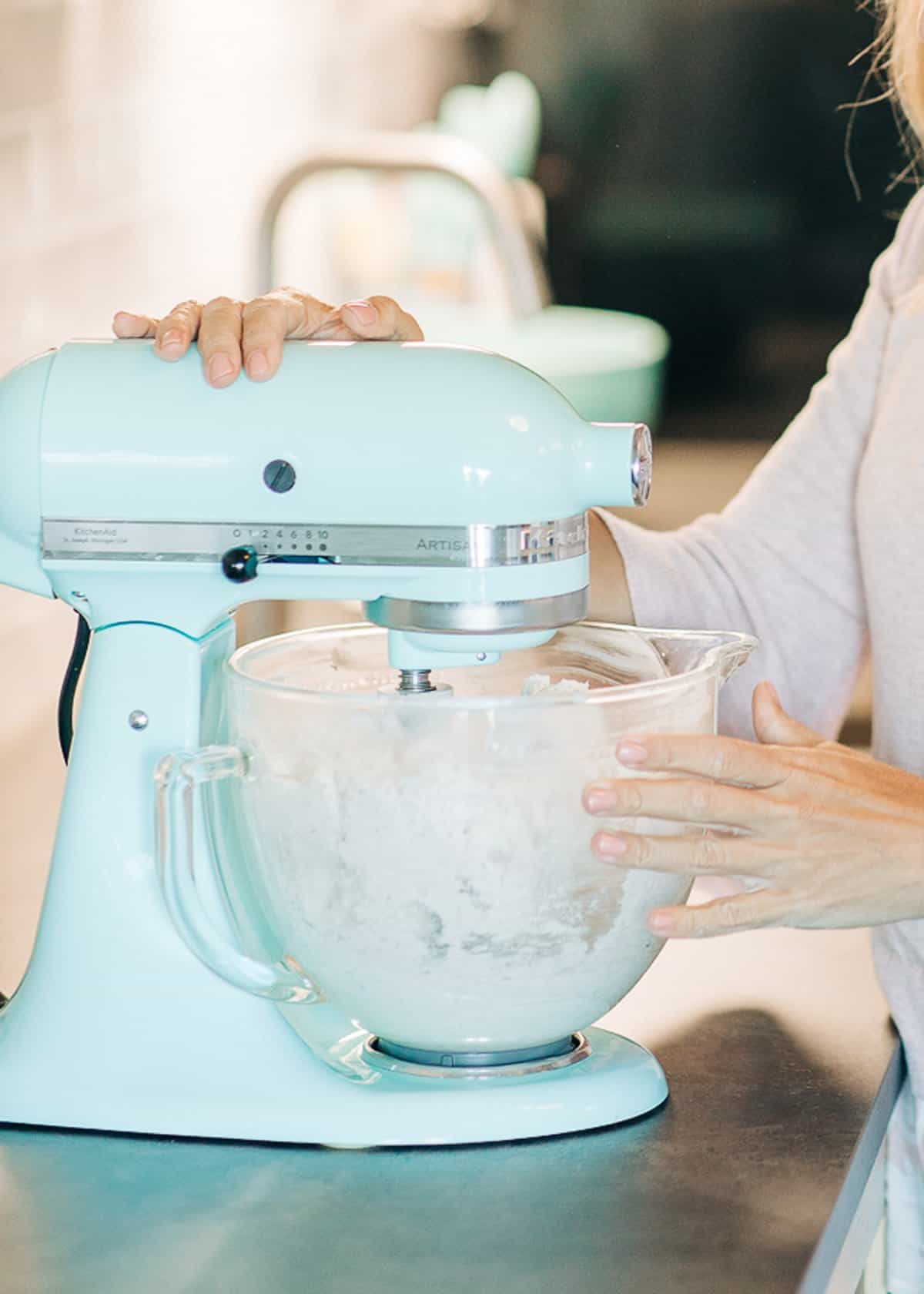 6 – Bake The Batter As Soon As It Is Ready
Once the dry ingredients make contact with the wet ingredients, the rising agent becomes activated. Leaving it out for a long time causes the batter/dough to begin deflating.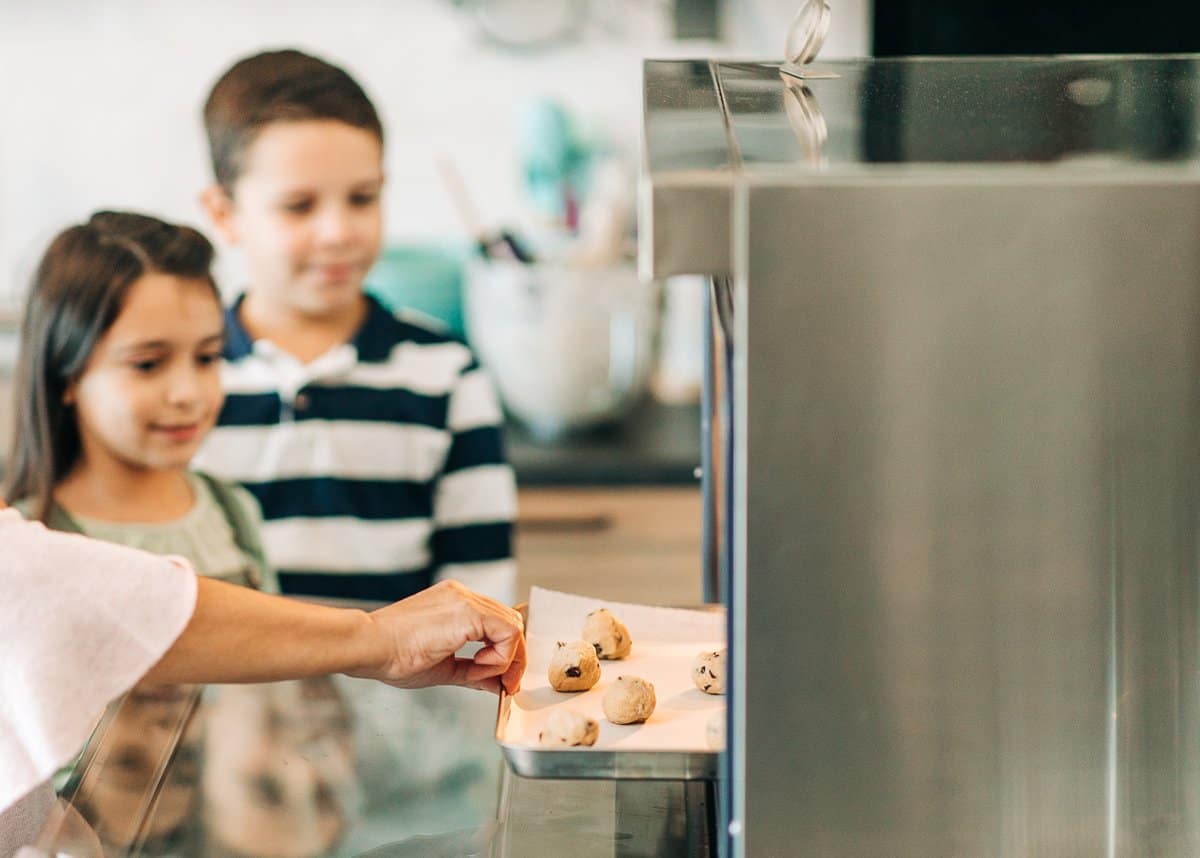 7 – Don't Open the Oven Until the Baked Good Has Set
It can be super tempting to open the oven every few minutes to check on your cake. For the sake of baking a perfectly puffy cake, don't—at least not during the first two-thirds of the total baking time.
Each time you open the oven door, you let out some heat, causing the temperature inside to drop. Unfortunately, this will also lead the rising cake to sink because the cake's interior will not get time to rise and set properly.
So, what's the takeaway idea?
Leave the oven closed until the minimum time stated in the recipe.
If you have to check on your cake before it's ready, do so by pulling the rack out instead of removing the whole cake from the oven.
8 – Know Your Oven
Every oven is different, so baking times always have to be taken with a grain of salt! Unless you have a new or regularly calibrated oven, its temperature is likely inaccurate. Because of this, your baking time can vary, and an inaccurate oven can ruin your baked goods if you don't adjust accordingly.
Here are some tips to help avoid oven-temp issues:
Place an oven thermometer in your oven so you can read the inside temperature in real-time.
Preheat the oven at least 15 minutes before you get started to give it plenty of time to reach the ideal recipe temperature.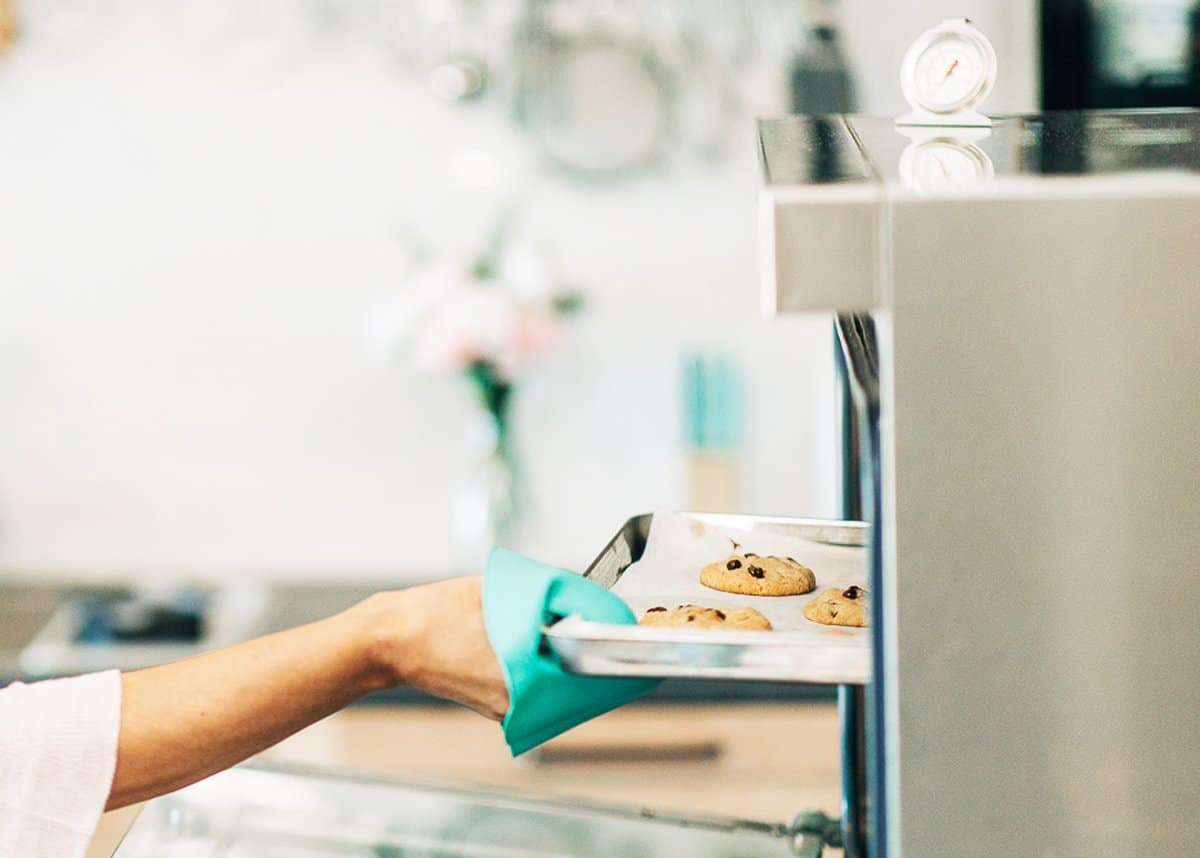 My Favorite Eggless Recipes to Start Practicing
When it comes to eggless baking, it pays off to be a perfectionist. Hopefully, this Guide to Eggless Baking is helpful to you, and these baking tips will help you become an eggless baker master.
Check out my Eggless Baking F.A.Qs section.
What are your eggless baking tips?