The origin of the Black Quinoa, Arugula and Pomegranate Salad is an amazing story.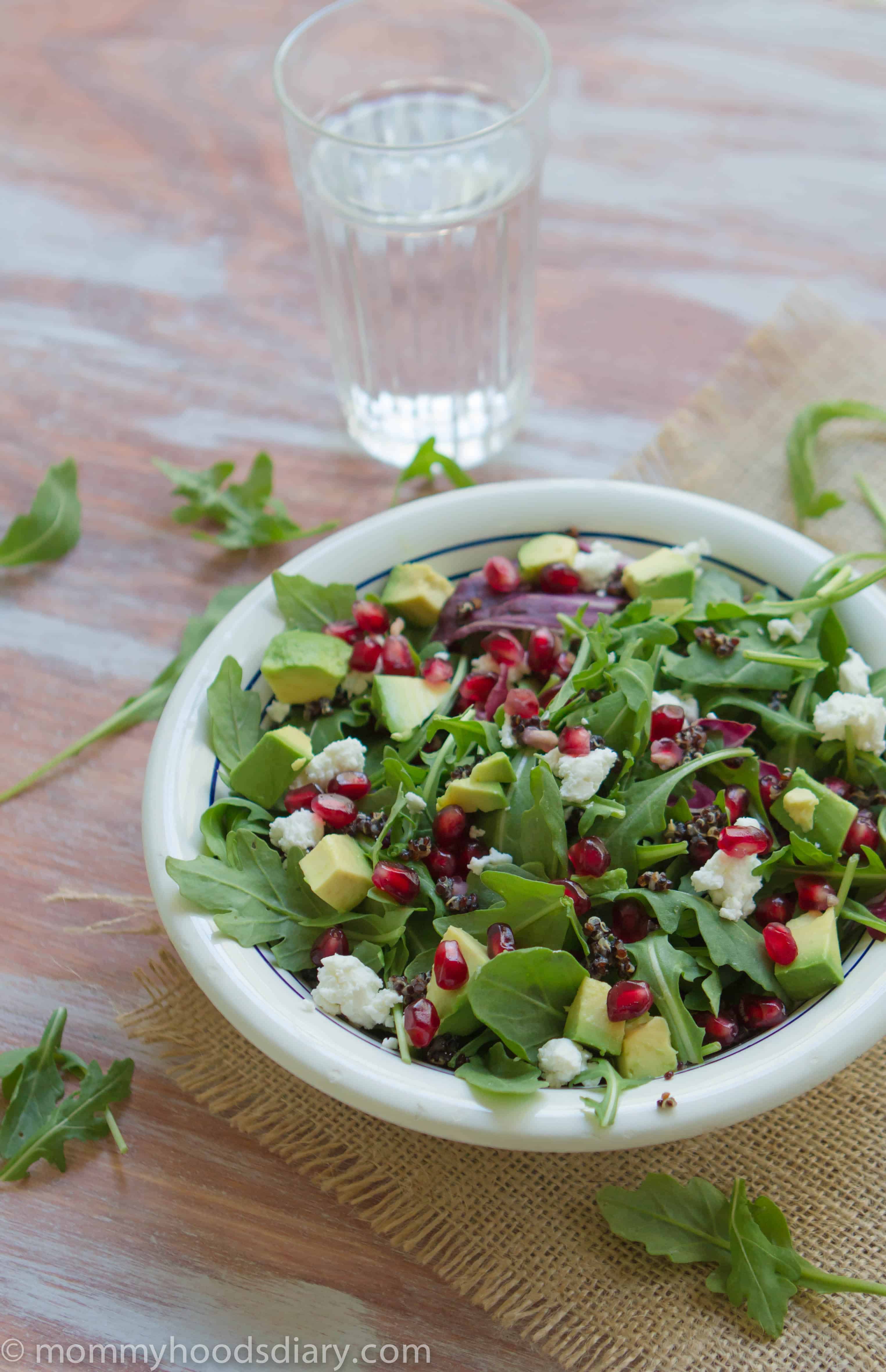 In the past days, I have tried to put my mind and body into a new routine. Eating healthier and do more exercise are my goals. And no…running and cleaning up after my kids no longer counts as exercise. I'm talking about a real workout routine, going to the gym every day and yadda yadda. This is the hard part for me. Not because I do not like it. When I actually get to the gym and start exercising I feel great. I come home and I feel like I started the day with the right foot. The hard part is getting up so early. You know how the life of a mommy blogger is. We usually do not go to sleep until 12 or 1 a.m. so that means that if I have to wake up at 6 ish is just 5 ish hours of sleep. However, last week I managed to go 3 times and I am determined to keep going at least 5 times a week.
Since I am not a salad girl and have been testing and adding my favorites ingredients to make them more tasty and interesting. And that's how the Black Quinoa, Arugula and Pomegranate Salad came along to my table. Still, take a look at another Quinoa salad.
Like most salads, the Black Quinoa, Arugula and Pomegranate Salad is very easy and quick to prepare. BTW, I found out a great and mess-free way to cut and de-seed pomegranates at Ivette's blog: Muy Bueno Cookbook. Basically, you need to immerse the pomegranate in a bowl full of water and remove the seeds with your hands. The white portion will float and the seeds will go to the bottom. I did it in no time.
Black Quinoa, Arugula and Pomegranate Salad
Ingredients
6

cups

of baby arugula

1

cup

of black quinoa

cooked (find how to cook quinoa here)

1

cup

of pomegranate seeds

1

cup

of avocado

cut into small cubes

1

cup

of goat cheese

crumble

Vinaigrette:

1/4

cup

of olive oil

2

tablespoons

red vinegar

1

teaspoon

of brown sugar

1/2

teaspoon

of grain mustard

Salt and pepper

to taste
Instructions
In a large bowl add the arugula, quinoa, pomegranate and avocado.

Prepare the vinaigrette whisking everything together in a bowl.

Pour the dressing over the ingredients in the bowl. Gently toss the salad and top it with goat cheese.
If you find arugula slightly bitter you can use spinach instead.
Did you make this recipe? I want to see your yummy photos!
Tag @mommyshomecooking on Instagram and hashtag it #mommyshomecooking or Join my Private Facebook Group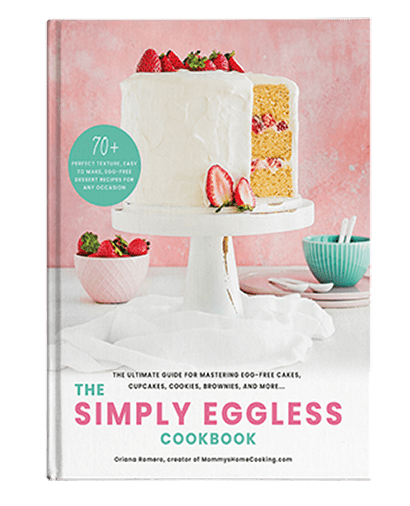 The Ultimate Guide to Eggless Baking!
Includes more than 70 easy-to-make recipes along with full-color photos, detailed instructions, and helpful tips for spectacular results.
Order Now!