Last month I had the great honor to be invited to see the new Britax's facilities. WOW … Impressive!!!
This new headquarter is in keeping with the great work that Britax makes every day to keep our children as safe as possible. With all the space, comfort and technology  I am sure they can do anything they set their mind to, Ohh yes… The sky's the limit! My bet is that in the coming months we will be getting a lot of news and innovations from Britax.
We had a blast. We all arrived almost simultaneously. They were waiting to take us to the hotel. Look who was in our rooms ready to welcome us! Inside the box, there was a rico cupcake. It looked so appetizing that I had no time to take a photo LOL.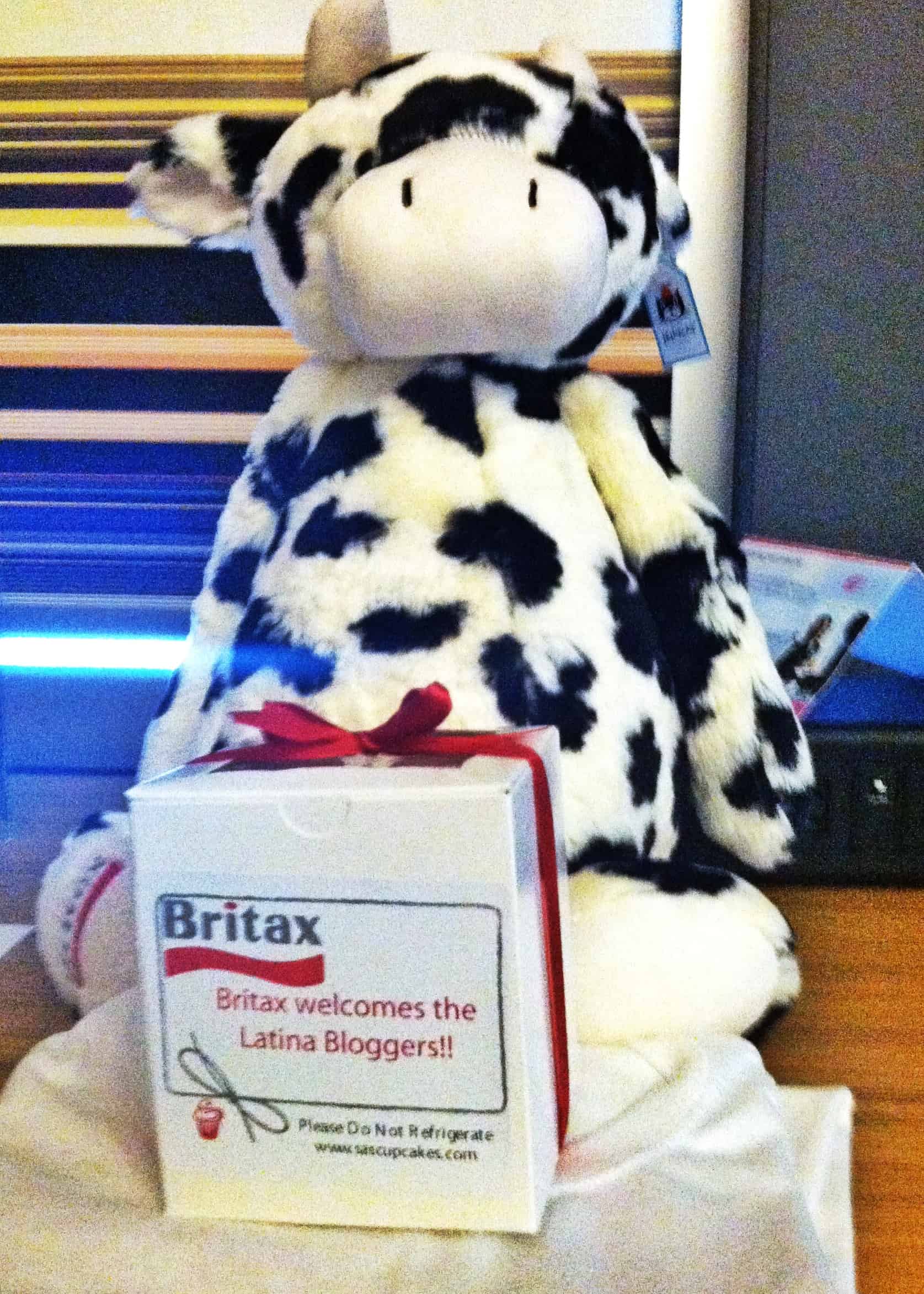 Then Britax hosted a delicious welcome dinner in a nice restaurant with top-notch service. The food was delicious. Britax's hallmark of taking care of every detail is not only limited to the production of car seats or strollers, they really know how to pamper their bloggers. The next day we had a tight agenda. We had intense brainstorming sessions, we talked about how to make things better, how to take this wonderful program a step further, about our achievements and future goals. I really LOVE how this company – so important and big- really takes the time to listen to our ideas and additionally offers us all the resources to be successful. This to me is priceless and not easy to find.
Of course, our agenda included a guided tour of the new facilities. It's a shame that, for security reasons, I couldn't take pictures. Yes!…the facilities are beautiful, comfortable, modern and are equipped with the latest technology – in fact, a few days before our visit they installed a new crash test simulator – but what most impressed me was how they thought about their employees and what is best for them when designing this new building. As you may or may not know all Britax products are assembled by hand by real people, not machines, people. So, for this reason, they made sure they had everything they needed.
I am very proud to be part of this brand and I invite you to stay tuned of all the surprises that we will be announcing in the coming months.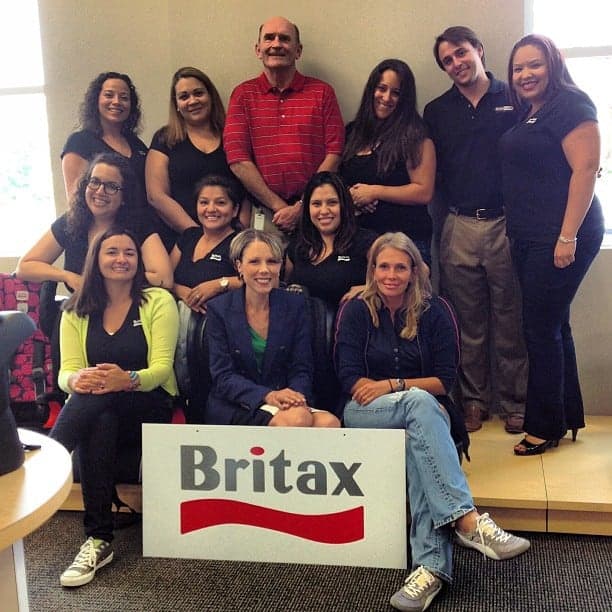 If you do not want to miss a thing make sure to follow all Latina Britax Ambassadors:
Alba –
Independent Mami
Amanda –
Thoughts from Her
Chantilly – Bicultural Mom Claudya – Unknown Mami Cristina –
Una Colombiana en California
Divina – Dancing Hot dogs Joscelyn –
Mami of Multiples
Myrah – Coupon Mamacita Tati –
Cool moms Cool tips
Vanessa –
De Su Mam
a Yadira – El Club de las Diosas
Disclosure: As a Britax Latina Blogger/Advisory Board Member (and in partnership with Mami Innovative Media), this post is part of a sponsored outreach. All opinions expressed are my own.