Last weekend we celebrated the end of Matthew's first school year. It's incredible! It seems like it was yesterday when we first took him to school. Matthew has grown so much this year. He has learned to follow the rules and routines of the school. He loves his teachers and classmates, and although he only goes two days per week, every day he wakes up and asks me if the school is open. The truth is that it was a wonderful year. His pre-school is excellent and their staff, both administrative and teaching, is always willing to help.
On the day of the feast, the morning began as usual: the four of us in bed (my husband, Vicky, Matthew and I) watching Mickey Mouse Clubhouse on TV. Disney Junior is the channel my children watch the most. I feel very confident that the programs are reliable and that my kids will not see inappropriate things. I also love that most of the programs are educational; they learn numbers, colors and basic education.
My daughter, Victoria, loves Sofia The First! She can spend hours watching the program, and when Clover makes one of his pranks she dies of laughter. In the other hand, Matthew loves Mickey Mouse Clubhouse. Of course, I also have the Disney Junior application installed on the tablet and on my cell. They do not know how many times I have bailed, especially when we are eating at a restaurant, and my children begin to get bored, I give them my phone and that's the only way adults can have a complete meal.
Well … back to the party!
As you can see Princess Victoria enjoyed it to the fullest. There was no way to remove the tiara. She wore it ALL day hahaha.
For a special occasion, we needed an equally special celebration, thanks to Disney Junior, we were able to give the little ones a party full of surprises and fun.
As many of you know, my little Victoria is allergic to eggs, so when we go to a party one of my fears is that she can not eat anything because most of the sweets, like cakes, cookies, and cupcakes are egg-based.
Because of this, I always try to make sure I  have something yummy and egg-free so she can enjoy it too. In this opportunity, I prepared a Chocolate Zucchini Cupcakes (no egg). Yes, you read right! … With zucchini. The best of all is that the children do not notice they're eating vegetables, they only see that there is chocolate and instantly devour it without grumbling. To see the recipe click here.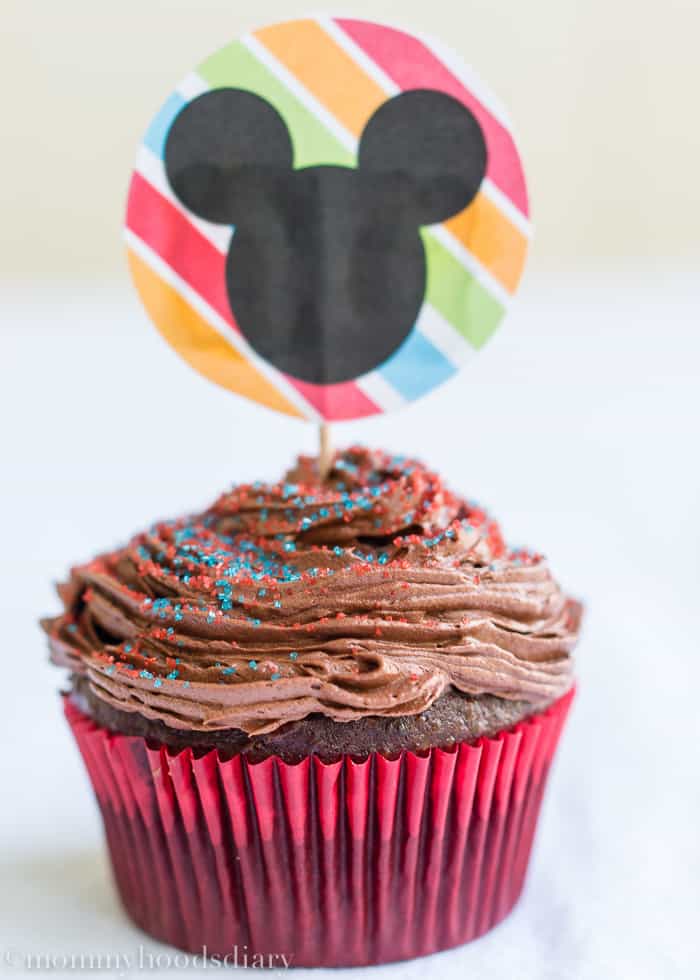 Disclaimer: this post is part of a sponsored campaign with Latina Mom Bloggers and Disney Junior, the opinions expressed are mine.