This Chocolate Tres Leches Cake is a rich, chocoholic-pleasing cake that requires a glass of milk!
 Happy Friday!!!
Today, It's a no-savory-allowed kind of day because this cake is so delicious that I won't need anything else for a while. I just want to face plant in it forever! Okay, It's official… I have a thing for chocolate! But you can never have too much chocolate…right? I hope not because this cake will get you chocolate wasted.
Meanwhile, I try to deal with my chocolate obsession I'm guessing that many of you are getting ready for the big game. We don't have any big plan. My husband hurt his back a few days ago and barely can move. The doctor said he has a lumbar herniated disc and it will take weeks until he can feel better. So it'll be a quiet Super Bowl for us, perhaps I'll make some burgers or sandwiches with salsa and chip. After all, Super Bowl is about food and commercials, isn't it?
But if you're in celebration- mode this Chocolate Tres Leches cake is a dessert fit for a Super Bowl Party!! And I can tell you, no matter how the big game goes, everyone will remember this piece of heaven. Yes, that good!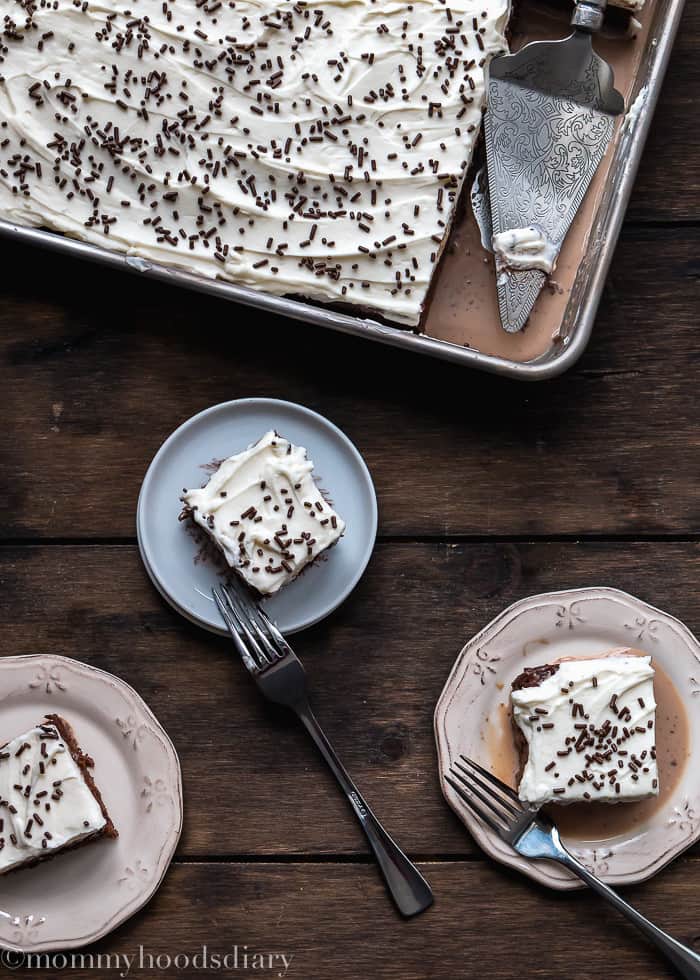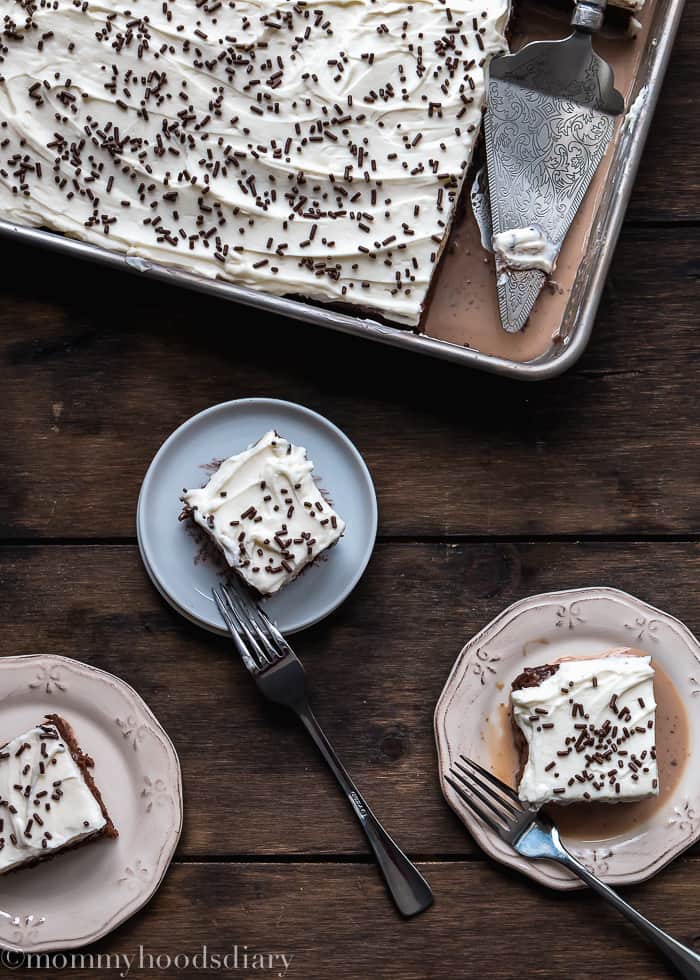 If you're not familiar with tres leches cake, it's a traditional Latin American cake soaked in three kinds of milk, usually a combination of evaporated milk, condensed milk, and cream. In my recipe, I also add whole milk. The original version is made with white-vanilla cake, but there are other versions such coconut, coffee, chocolate, etc.
I'm not going to lie to you. This cake is uber dense and chocolaty. Downright dreamy.
It's moist yet not at all soggy and absolutely delicious.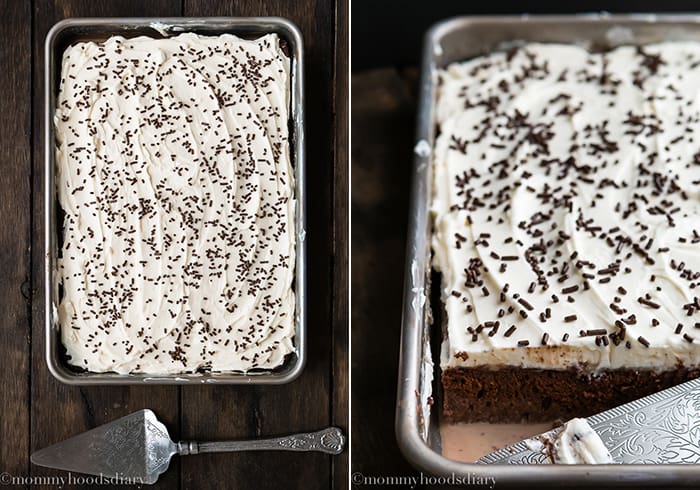 This cake is large! It will easily serve 14- 16 people. When the cream topping is set you can go ahead and cut it into 16 equal pieces.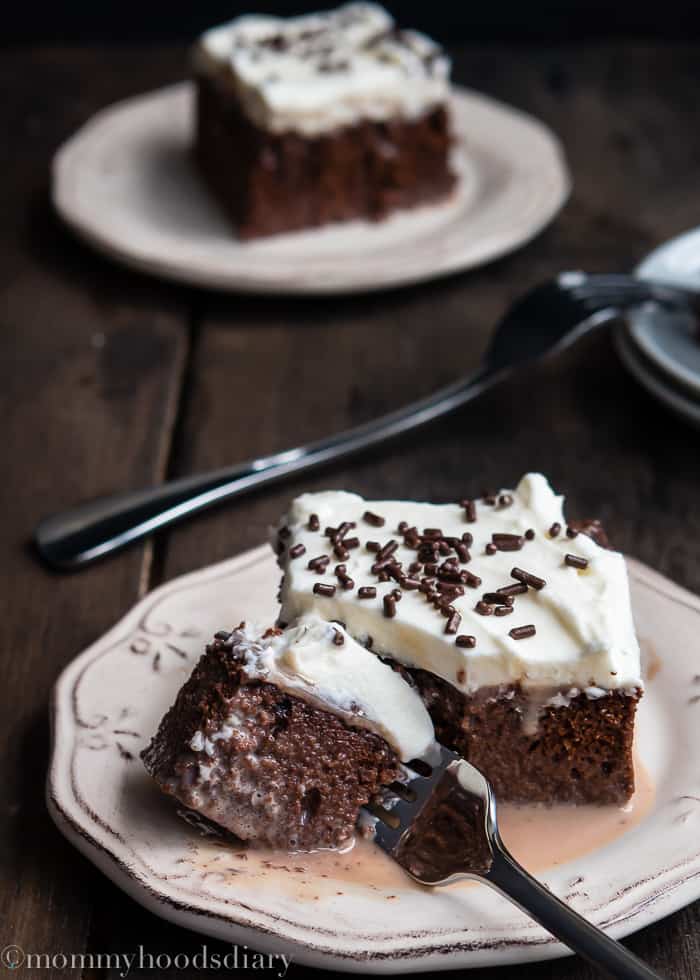 Give it a try…this cake will be your next guilty pleasure, NO DOUBT!

---
Love what you see? Subscribe to Mommy's Home Cooking so you'll never miss a recipe! Follow along on Instagram, Pinterest, Google+, Twitter, and Facebook for more fun! 
????When you make this recipe, be sure to snap a photo and hashtag it #MommysHomeCooking. I'd love to see what you cook!
* This post contains affiliate links, thank you for the support in keeping Mommy's Home Cooking up and running!