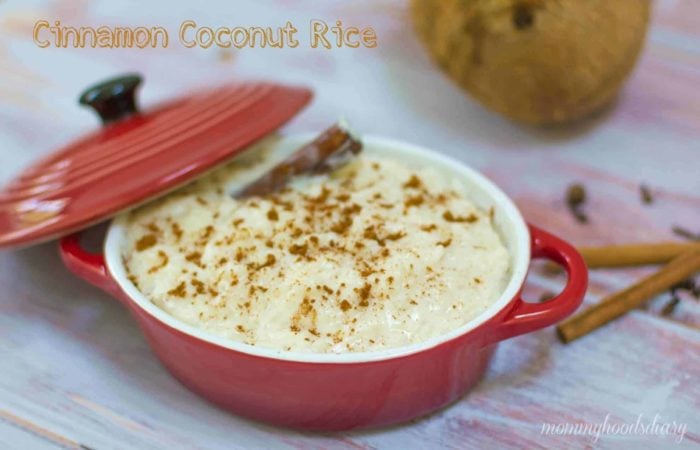 This is like Arroz Con Leche (rice pudding) but loaded with delicious coconut flavor. In other words…this is the Caribbean version.
I'm not a big fan of Arroz Con Leche per se. In fact, the mushy and sticky textures are not my thing. I don't eat oatmeal, grits, polenta,etc. Even when I eat cereal with milk, I have to put it in the bowl and gulp it down in three minutes, before it loses its crunchy consistency. But with this Coconut Cinnamon Rice Pudding recipe is different. It is so creamy that it does not feel sticky at all, besides that small bits of coconut adds a very rich crunch.
Now that summer is about to end and that temperatures will go down this dessert is perfect. Even though, I personally could eat all year round. It's Delicious!
If you follow the recipe you will have plenty to satisfy between 8-10 people. It's perfecta to bring to a potluck, for a party with friends and family, or just as a treat enjoying a good movie on a Saturday night. What the heck…It is good at any time hahaha! Like NOW.
Enjoy!!!
Cinnamon Coconut Rice
Ingredients
2

cups

of rice

4

cups

water

8

cups

of coconut milk

1

cinnamon stick

2

whole allspice berries

1

can sweetened condensed milk

14oz

2

cups

shredded coconut

sweetened

1/2

teaspoon

salt

Ground cinnamon to taste
Instructions
Place the rice in a colander and rinse under cool running water until the water runs clear.

In a large heavy pot put the rice and water. Cook on high heat for 8 minutes or until the rice is al dente.

Add the coconut milk, cinnamon, allspice and cloves. Mix well with the help of a wooden spoon. At first boil reduce heat to medium low and cook for 10 minutes.

Add sweetened condensed milk and mix well until everything is well incorporated. Reduce heat to low and simmer for 30 minutes. Stir constantly to prevent the rice from sticking.

Add shredded coconut and salt and cook for 10 minutes or until the rice has a creamy consistency and most of the liquid has evaporated. Remove from heat and let cool slightly.

To serve, sprinkle with ground cinnamon on top.
This delicious dessert can be eaten warm or cold.
Did you make this recipe? I want to see your yummy photos!
Tag @mommyshomecooking on Instagram and hashtag it #mommyshomecooking or Join my Private Facebook Group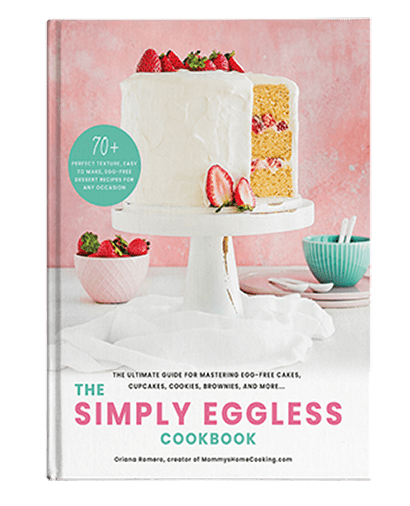 The Ultimate Guide to Eggless Baking!
Includes more than 70 easy-to-make recipes along with full-color photos, detailed instructions, and helpful tips for spectacular results.
Order Now!