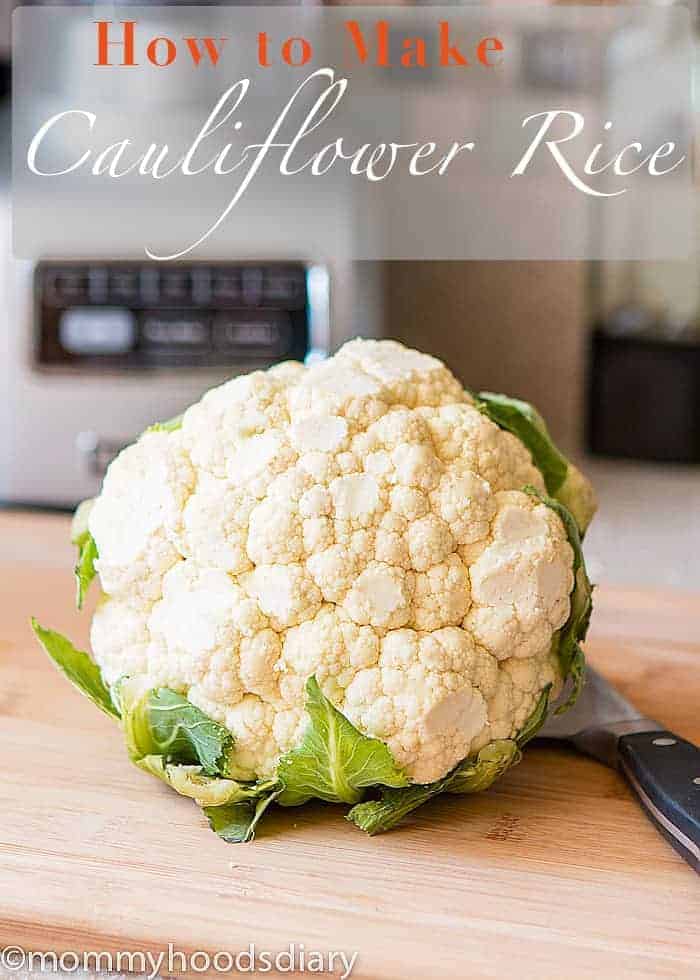 ¡Ultimamente yo he estado haciendo mucho de este arroz de coliflor!
Los niños se lo comen sin problema, y eso es mucho que decir. Yo solo les dijo: Mamá hizo el arroz especial… ¡y listo! Ellos se lo comen sin quejarse. Yo no quiero sonar como una mamá que siempre está engañando a sus hijos, pero bueno, yo hago lo que sea necesario por que ellos coman más vegetales.
¿Te has preguntado como hacer arroz de coliflor? Es extremadamente facil de hacer. Aquí te cuento como hacerlo… así que hagamoslo paso a paso:
Una vez que ya tengas el arroz hecho tú lo puedes preparar como tú quieras. Combinalo con diferentes tipos de vegetales, igual como lo haces con el arroz regular, o simplemente comelo solito. También puedes preparar un deliciosa masa para hacer pizza….¡mmmm!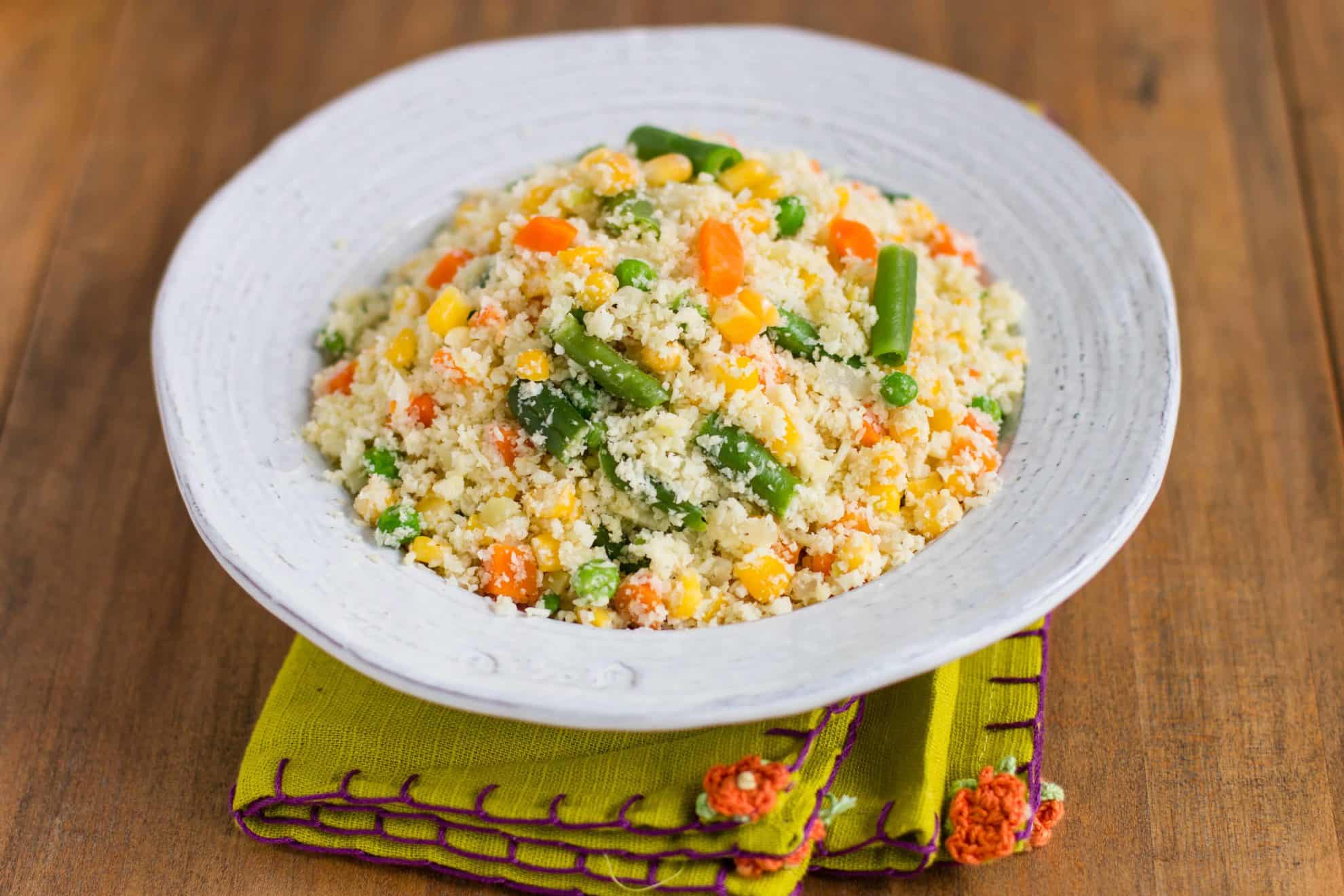 Ingredients
1

coliflor mediana

2

cucharadas de aceite de oliva

1/2

taza de cebolla

picada finamente

2

tazas de vegetales mixtos congelados,

descongelados

Sal y pimienta al gusto
Instructions
Chop the cauliflower in 4 pieces. Remove the leaves and stem. Keep only the flower.Add the cauliflower to a food processor and process until it looks like rice. Set aside.

Add the oil to a non-stick pan over medium-low heat. When the oil is beginning to heat up, add the onion and cook until transparent, about 2 minutes. Stir constantly.Add the cauliflower and the vegetables. Mix until everything is well combined. Season with salt and pepper to taste. Let cook for 5 minutes and stir constantly.
⭐️ RATE THIS RECIPE ⭐️
Do you have any questions? Ask me! I am happy to help 🙂