A few weeks ago, the fabulous folks at Ford invited me to test drive the Fusion Hybrid model. Can you guess my reply? Of course, I said YES!!!!
When we initially received the car, our first impression was: WOW … That is beautiful! The interior is luxurious. The car dashboard is awesome. And, do you see those leaves? Those are the efficiency leaves. The display grows leaves when you drive efficiently and then you watch them fade when you don't. Cool, right?
The truth was, I was super excited because not only were we testing the car for a full week, but we were also going on a romantic date night! This doesn't happen very often so please understand my excitement.
God only knows how much we needed this time alone. It's not easy when you have young children. As parents, our priority is always to spend as much time as possible with our little ones, but it's important not to forget that we, as a couple, also need time dedicated to just the two of us.
So long story short, or short story short, I suppose, we contacted our trusted babysitter (a.k.a. our oldest daughter Andrea) and that night, our romantic adventure began.
Let me tell you that the official driver that night was super happy to drive the Ford Fusion. The mere fact that we got to get in the car without having to load 56 things that "we need to carry just in case the kids need it" was a relief.
For our date, we chose to go to an Italian restaurant that we like a lot. My husband and I love Carpaccio and there they prepare a delicious version.
Before going further, I want to take a moment to discuss just how successful our date really was. You see, our definition of the word "eat" has changed over the years. The meaning of the word now is divided into "before-children" and "after-children."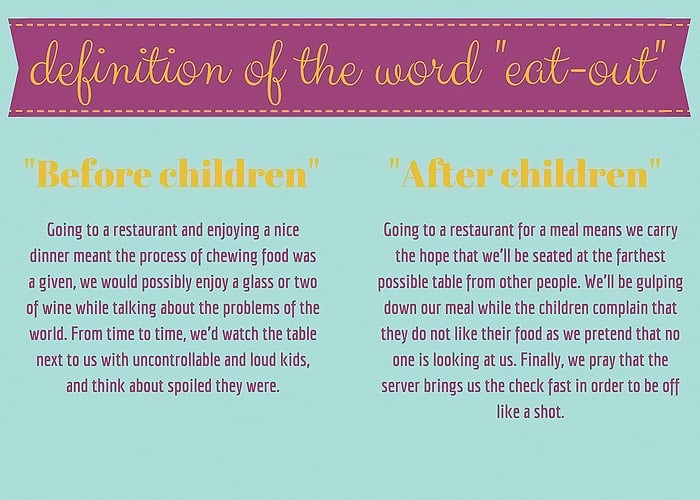 Don't get me wrong, We LOVE our children, but having a break from time to time to 'eat' a meal like we did 'before children' is really nice.
Back home I discovered, definitely my favorite feature, individual climate control. This is great because my husband is always hot and I'm always cold, LOL.
If you are in search of a hybrid car, you really have to check out the Ford Fusion. It has a beautiful design, lots of features that will make life easier, and it is all about efficiency.
To learn more about the Fusion Hybrid visits their official site and follow them on Facebook and Twitter.
Disclosure: This is a sponsored post. My opinions are my own and were not edited by others.