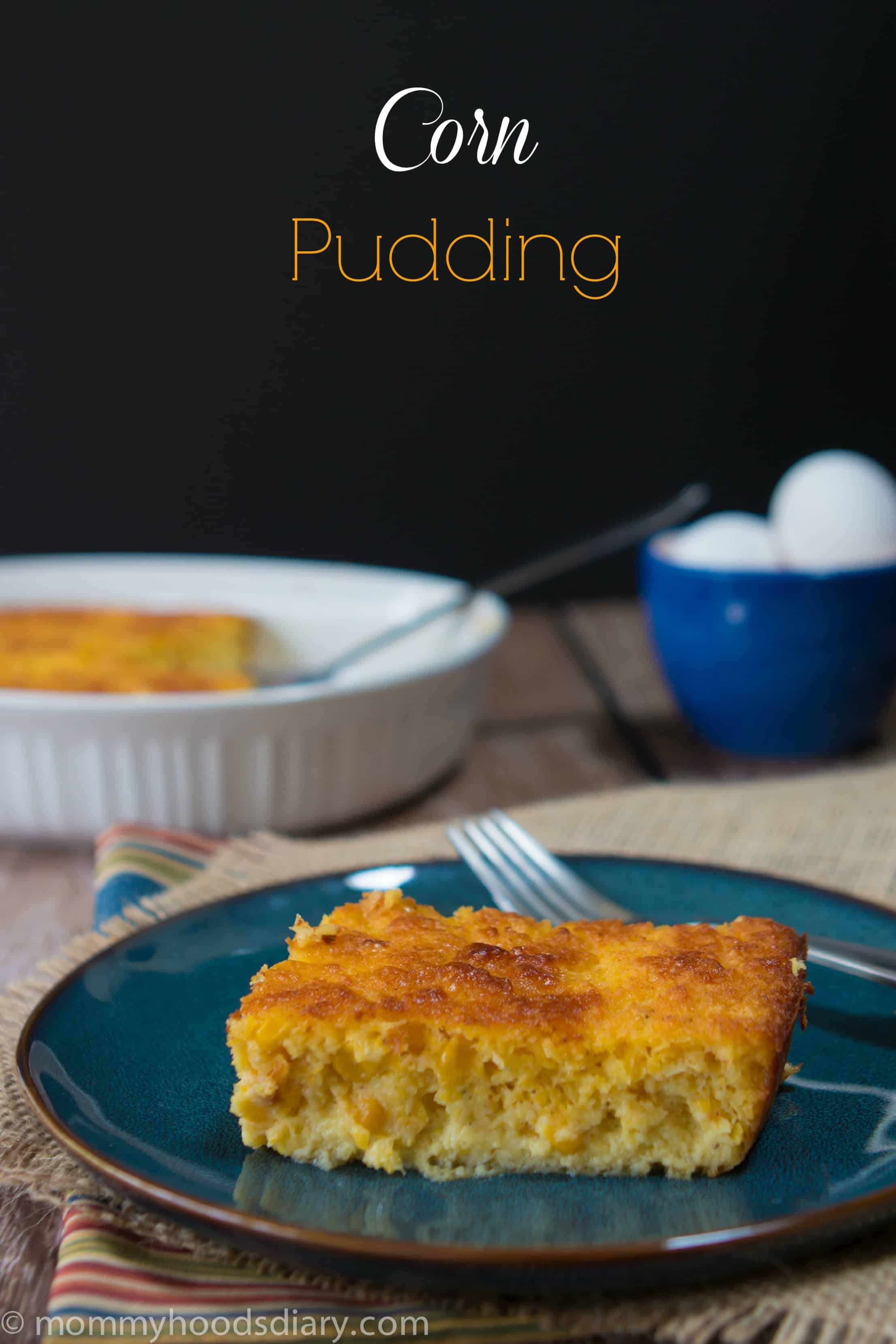 I grew up eating corn in all forms you can imagine. My dad had a farm, back home, and he grew corn. My most endearing memories of childhood come from that farm. Located far away from the modernities of major cities. Where smell of pasture, dung, and wood prevail. Fruit trees are everywhere. You just have to reach out  and you can be able to taste the freshest and delicious fruits than you can imagine.
What can I say?… I love all of that!
Although, we only spent the summers on the farm I can almost say that I am a farm girl.
In my constant search for new corn recipes I found this pudding. I've already been preparing it for quiet some time. My family love it; especially my daughter Andrea. I made some changes to the original recipe to adapt it to my family's taste. The simplicity of this recipe is unbeatable. Just need to put everything in the blender and voila! I like to use parmesan cheese, because it gives it an intense flavor, that combined with sweet corn, for us, is perfect.
I know you going to love this recipe as much as we do!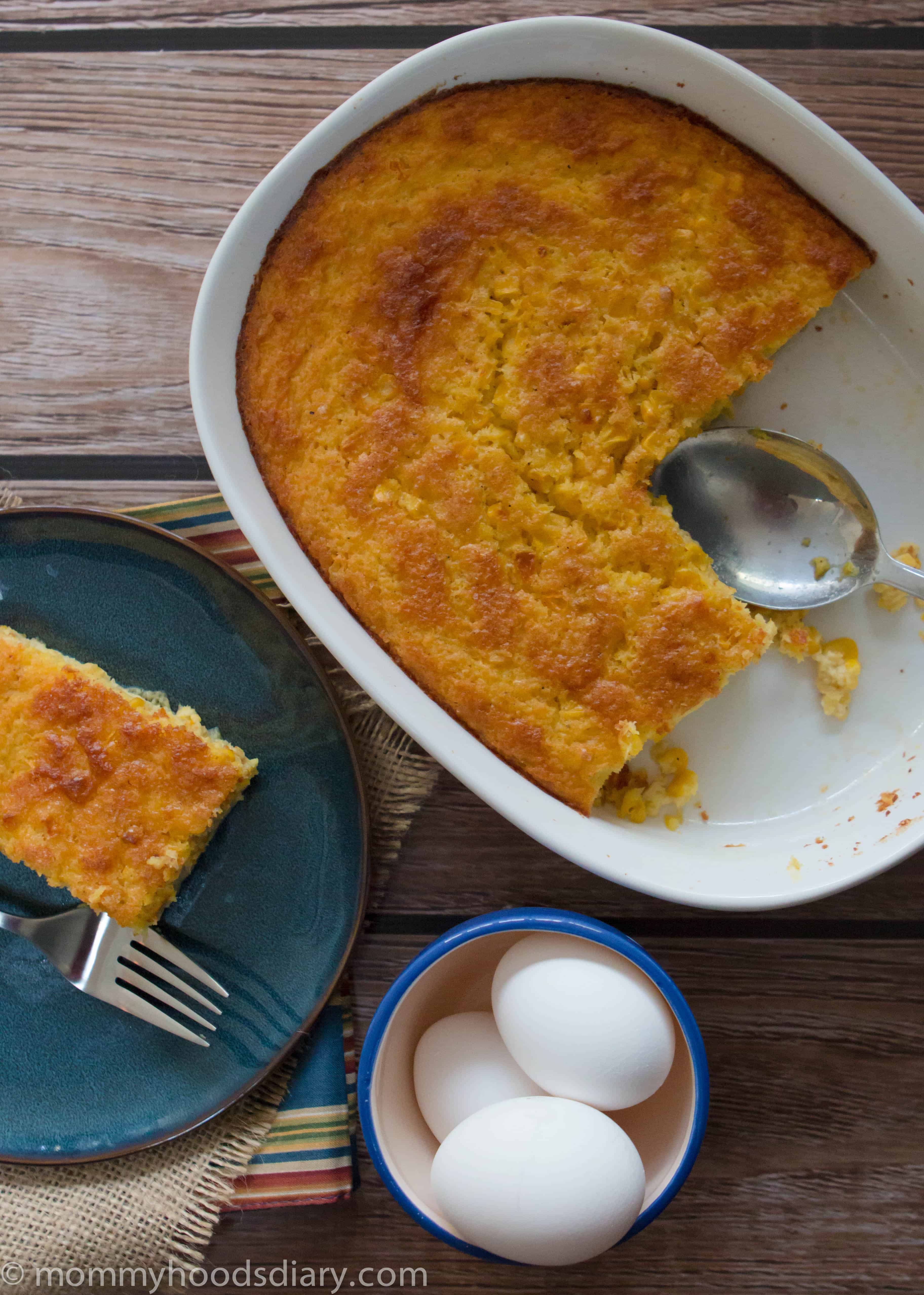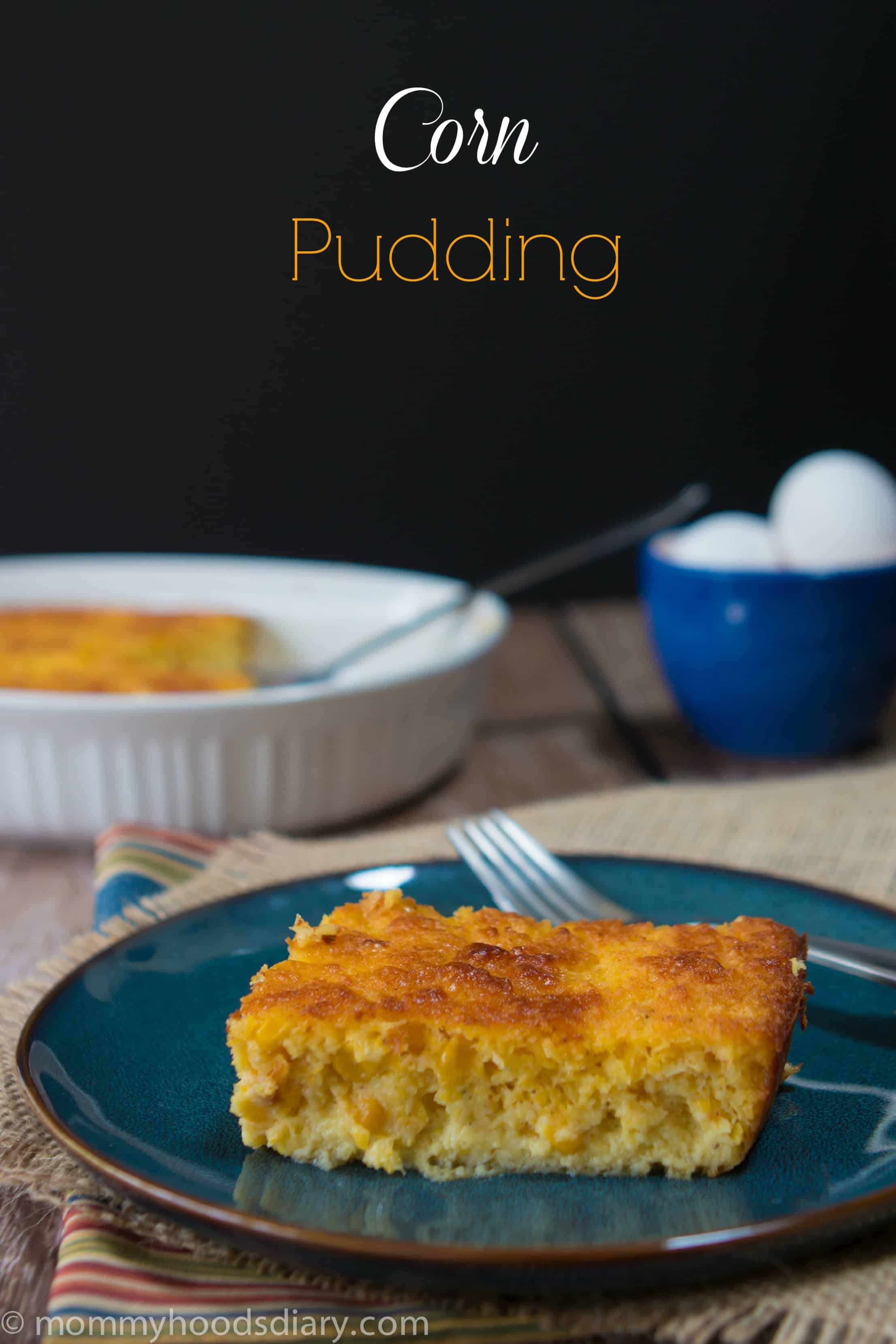 Ingredients
4

cups

frozen corn kernels

thawed, 1 small bag

4

eggs

1

cup

whipping cream

1/2

cup

whole milk

4

tablespoons

sugar

1/4

cup

butter

room temperature

2

tablespoons

all-purpose flour

2

teaspoons

baking powder

1

teaspoon

salt

1

pinch of white pepper

1/4

teaspoon

ground nutmeg

1

cup

parmesan cheese

grated
Instructions
Preheat oven to 350º F.

Butter an oven dish (8x8 or 7x5)

Process 3 cups of corn kernels with the rest of the ingredients in a blender until is well incorporated.

Pour mixture into prepared dish.

Sprinkle the remaining cup of corn over the mixture evenly.

Bake for 45 minutes or until the center is set.

Serve warm.
⭐️ RATE THIS RECIPE ⭐️
Do you have any questions? Ask me! I am happy to help 🙂