This Easy Fish and Mango Ceviche is the most addictive yet healthy dish that was ever born! It's tangy, savory, zesty, and sweet, perfect for summer gatherings. Ready in about 20 minutes.
I have the perfect recipe to ease us back into the week on this Monday morning…Fish and Mango Ceviche!!! This recipe is perfect for summer. It's light and bright so it won't weigh you down in the heat. Bonus: it requires no cooking (in heat at least), so you don't have to worry about turning on your stove or oven.
If you are not familiar with ceviche, it is a refreshing dish of seafood marinated in citrus juice, very popular in the coastal regions of Latin America and the Caribbean. As with other dishes, there are many variations depending on the country or region. This recipe that I'm sharing today is my brother's. I love it because is healthy. Refreshing. Delicious. Pretty! AND SO EASY.
Not to mention super fun to eat. Especially if it served with tostones, plantain chips or sweet potatoes chips.
This Easy Fish and Mango Ceviche is a wonderful, absolutely delightful balancing act between tangy, savory, zesty, and sweet. It works wonderfully as an appetizer for summer gatherings, although it is difficult for me to call it "appetizer" since I serve it as a main dish, along with some cut avocado and tostones. However, you decide to serve it, it's refreshing, zesty, cool, and perfect.
Nothing goes better with ceviche than a nice glass of wine! Cavit Pinot Grigio has light, refreshing flavors of citrus and green apple, with a balanced character, bright straw gold color, appealing aroma.
You don't really need to wait for a special occasion to try Cavit Pinot Grigio, but if you are looking for a little motivation, it happens that the first National Pinot Grigio Day will be on May, 26st. Yeah… just 4 days to go. Perfect excuse, right? You are welcome [wink].
Cavit first introduced Pinot Grigio into the United States back in 1977 and as a national push to increase the awareness of the variety, is introducing National Pinot Grigio Day every Friday before Memorial Day. For more about #NationalPinotGrigioDay follow them on Facebook, Instagram, and Pinterest
Ceviche is surprisingly easy to make. When making it at home, there are just a few key things to keep in mind. The most important is to use the freshest ingredients you can get, and take care not to "overcook" the fish leaving too long in the lime juice. Also, it's important that the fish is evenly sized so it "cooks" evenly.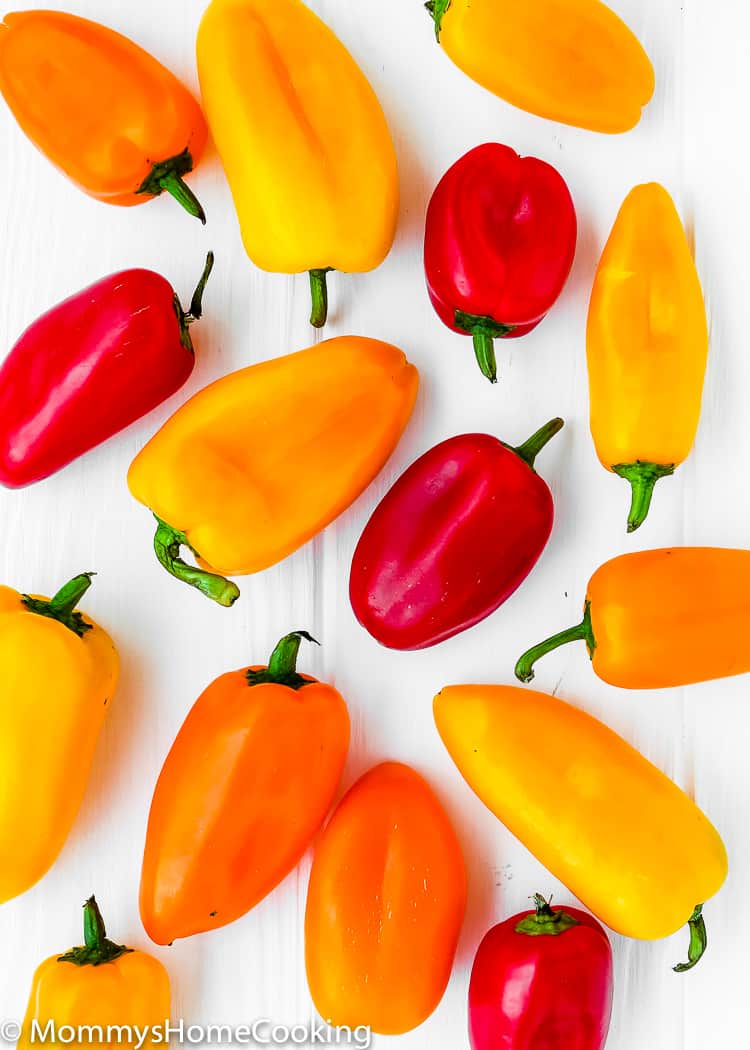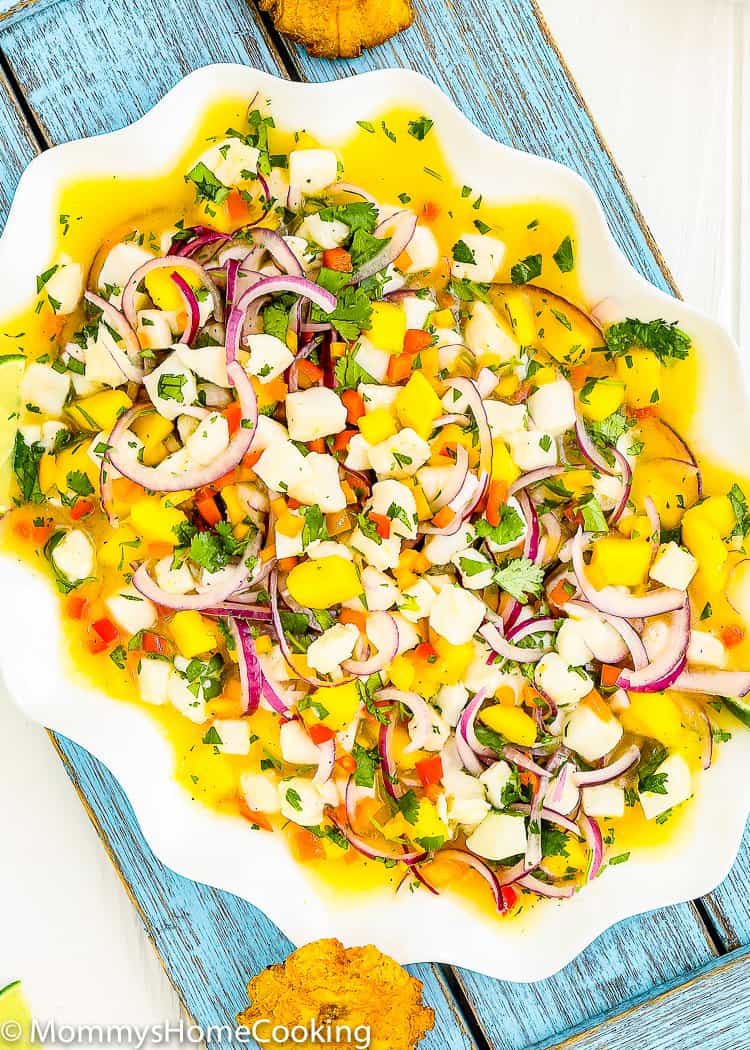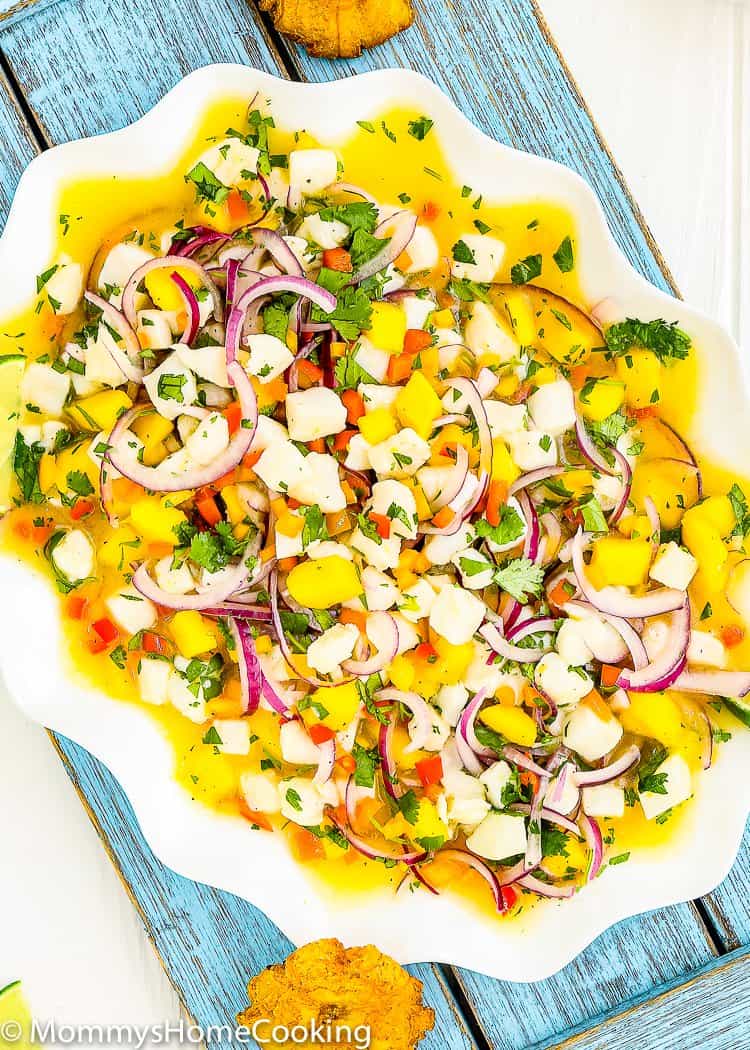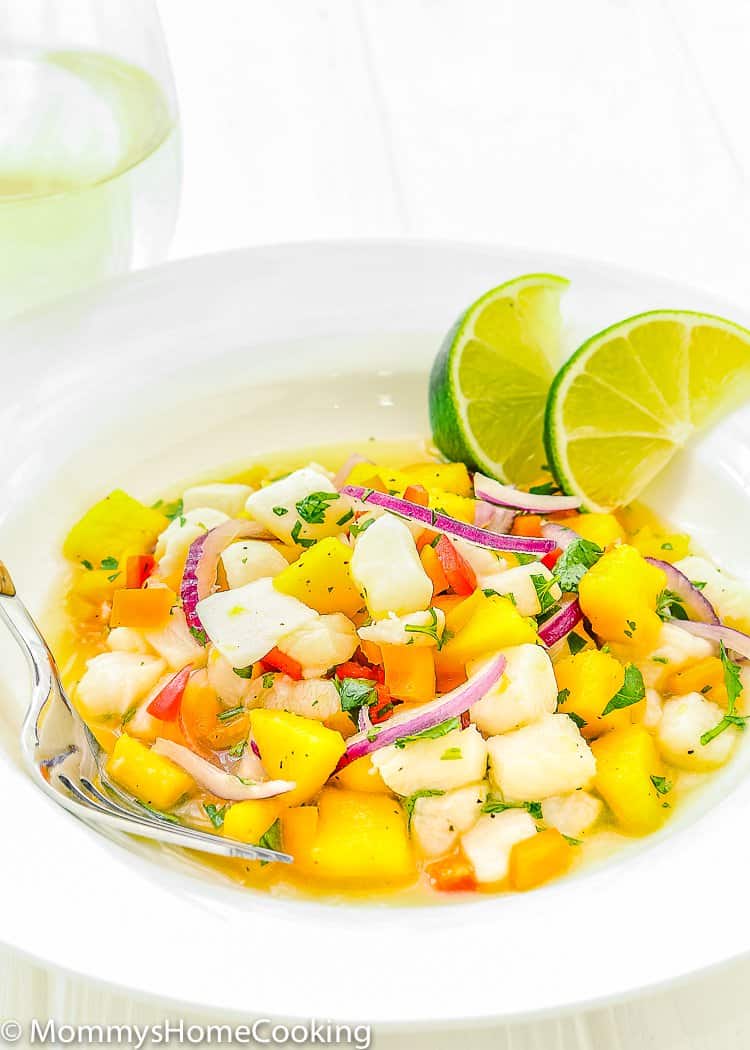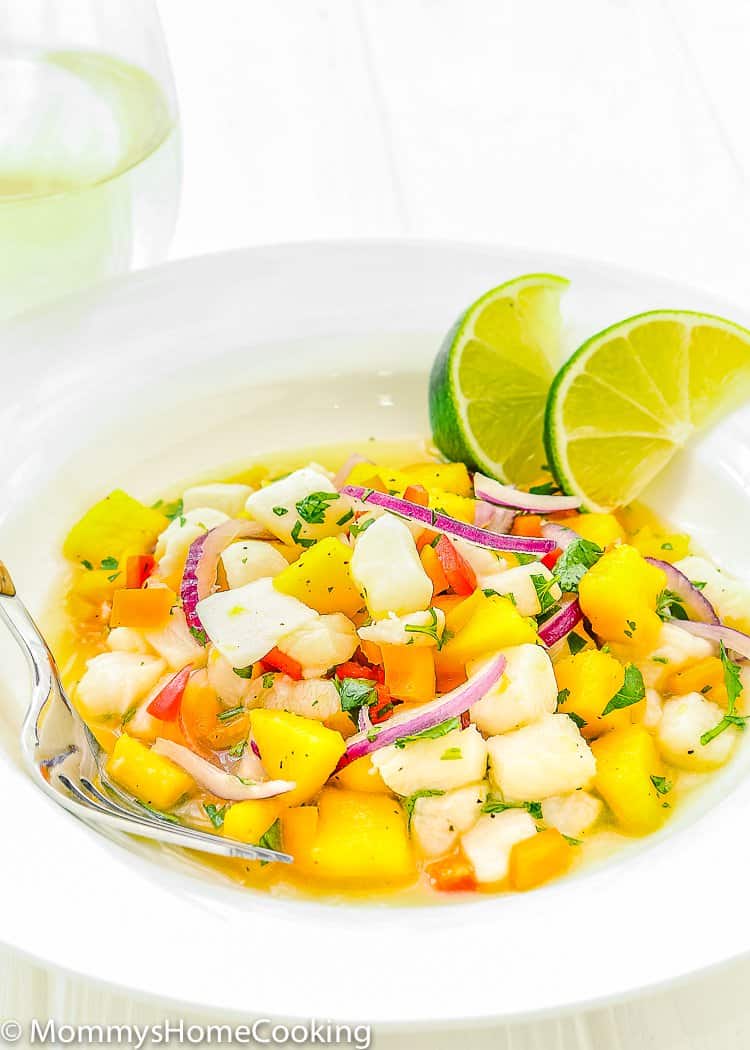 This ceviche recipe makes a perfect party summer dish because it's easy to prepare and absolutely delightful.
Happy Cooking!!!
Easy Fish and Mango Ceviche
This Easy Fish and Mango Ceviche is the most addictive yet healthy dish that was ever born! It's tangy, savory, zesty, and sweet, perfect for summer gatherings. Ready in about 20 minutes.
Ingredients
1 ½

lb

fresh,

skinless bass or snapper, cut into 1/2-inch dice

2

teaspoons

kosher salt

1/4

teaspoon

black pepper

1

cup

fresh lime juice

(about 6 – 7 limes)

½

cup

freshly squeezed orange juice

(about 1 large orange)

2

teaspoons

aji-no-moto

(umami seasoning) (optional but highly recommended)

1

medium red onion,

finely sliced

1

cup

mini sweet peppers,

finely diced (about 5 peppers) (I used yellow, orange and red)

2

large ripe mangoes,

peeled, pitted, and cut into 1/2-inch dice

2

– 3 tablespoons fresh cilantro,

chopped
Instructions
Place the fish in a medium glass bowl. Add salt, pepper and the lime juice over the fish and mix gently to combine. Important note: please keep in mind that the lime juice must cover the fish completely for evenly "cooking". Cover with plastic wrap and chill in the refrigerator until the fish is white and opaque throughout, about 15 to 20 minutes.

Empty 1/2 of the lime juice from the bowl.

Mix the orange juice and aji-no-moto, if using, in a small bowl. Add the mixture to the fish.

Add onion, sweet peppers, mango, and cilantro. Stir gently.

Serve, with tostones, plantain chips, or sweet potatoes chips, if desired.
Recipe Notes
You can use any semi-firm white-fleshed ocean fish, such snapper, halibut, sea bass, tilapia, or mahi-mahi. 
The aji-no-moto (umami seasoning) can be found in any Asian store or online. 
If you want to add a little heat to your ceviche, substitute sweet peppers for hot peppers, such red chilies or serranos. 
Nutrition Facts
Easy Fish and Mango Ceviche
Amount Per Serving
Calories 213
* Percent Daily Values are based on a 2000 calorie diet.

---
Love what you see? Subscribe to Mommy's Home Cooking so you'll never miss a recipe! Follow along on Instagram, Pinterest, Google+, Twitter, and Facebook for more fun! 
📱When you make this recipe, be sure to snap a photo and hashtag it #MommysHomeCooking. I'd love to see what you cook!
* This post contains affiliate links, thank you for the support in keeping Mommy's Home Cooking up and running!
Disclosure: This Easy Fish and Mango Ceviche recipe have been sponsored by Cavit Pinot Grigio. All thoughts and opinions are my own. The following content is intended for readers who are 21 or older. #LoveItShareIt #NationalPinotGrigioDay #21andup