These Easy Instant Pot Baked Beans are hearty, filling and super delicious! Ready in less than 30 minutes this easy Instant Pot baked beans recipe will become a favorite! Perfect for your next BBQ or potluck.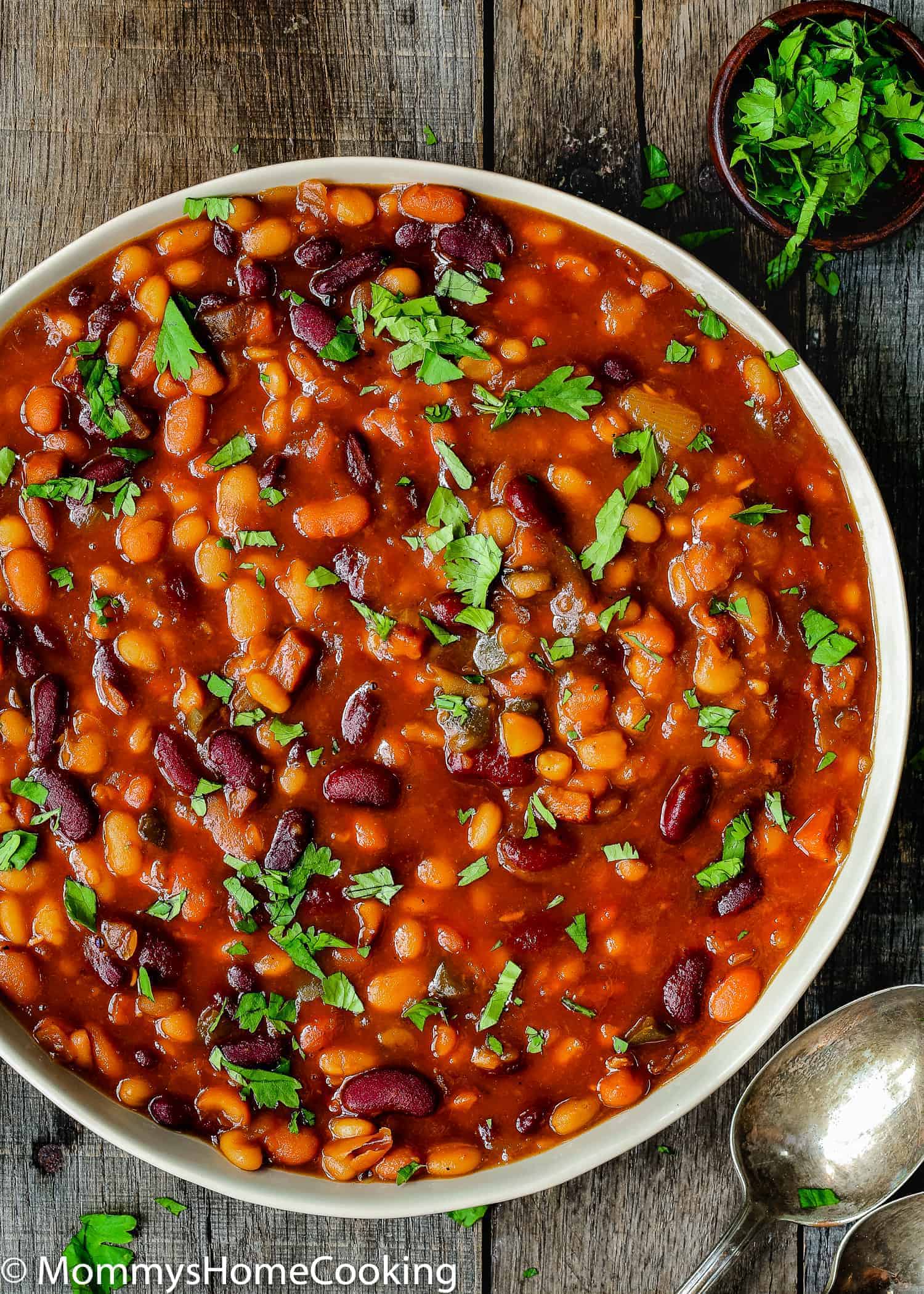 Oh my word, I never knew homemade baked beans could be this good. I like the canned version though, but this Easy Instant Pot Baked Beans really take the flavors to another level. They are sweet, savory, smoky, tangy and creamy.
Usually, baked beans used to mean heating up the whole house to slowly cook the dried beans for hours upon hours.No anymore! Here the Instant Pot saves the day by doing all the work in less than 30 minutes and keeping your house cool at the same time.
I am planning to make these lush and crowd-pleasing Easy Instant Pot Baked Beans all summer long.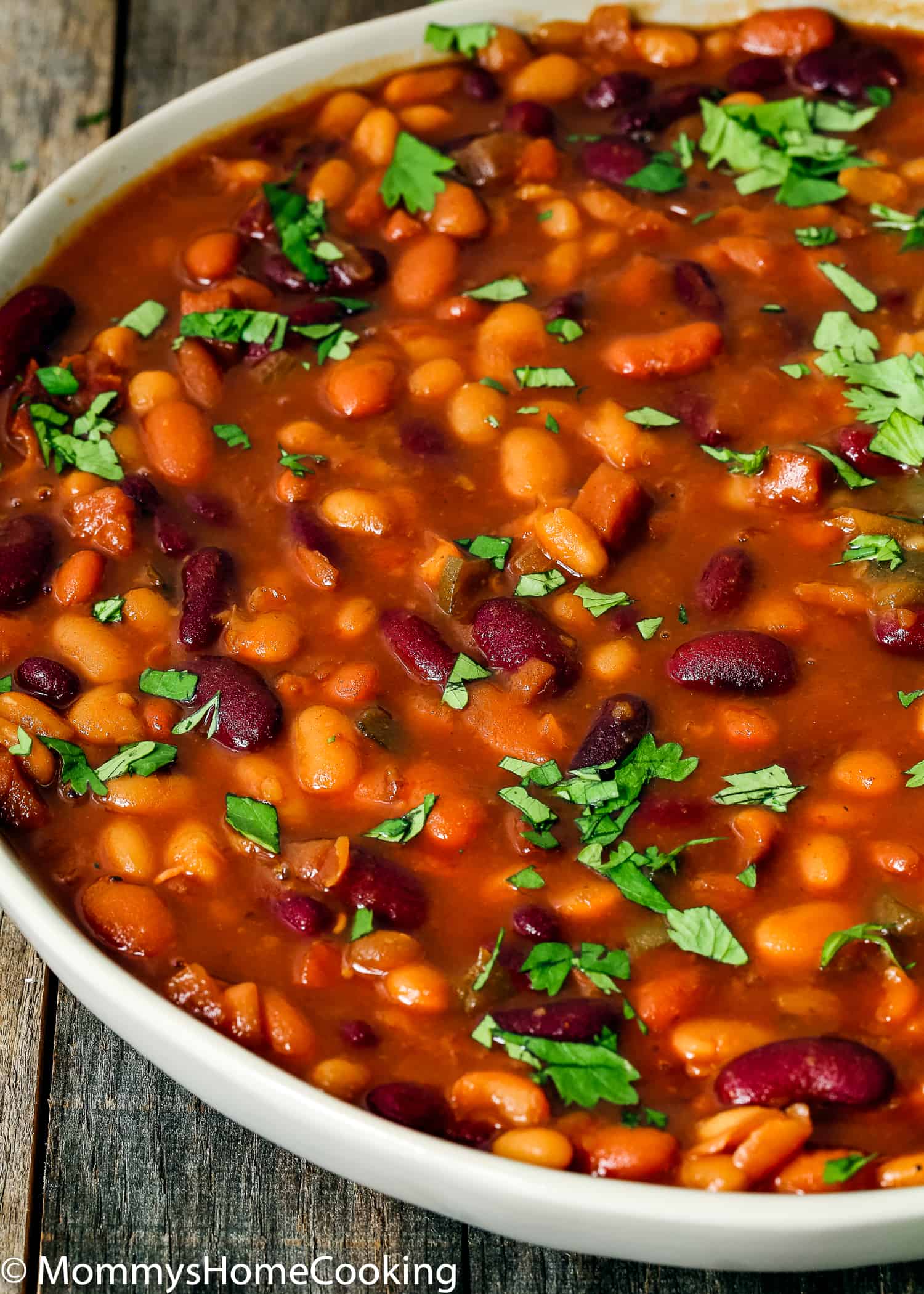 WHICH BEANS DO YOU USE TO MAKE BAKED BEANS?
You can use most types of beans. I like to mix different kinds to add more texture and flavor.  Beans such as kidney beans have a much firmer skin than those of pinto or navy beans which are creamier.
CAN YOU DOUBLE THIS BAKED BEAN RECIPE?
Yes! Double the ingredients but keep the same cooking time.
DO I NEED TO RINSE THE BEANS?
It's highly recommended. Rinsing the bean will reduce the quantity of sodium and will also help you to not feel so gassy after eating the beans.
CAN I MAKE THIS RECIPE WITH DRY BEANS?
When using dry beans, I like to soak the beans overnight, but if you are pressed for time, you can also cook the beans without pre-soaking them, just increase the Instant Pot cooking time to 40 minutes and add 1 cup of chicken stock.
To soak black beans: Place 4 quarts water in a large bowl and add beans. Soak at least 8 hours or overnight.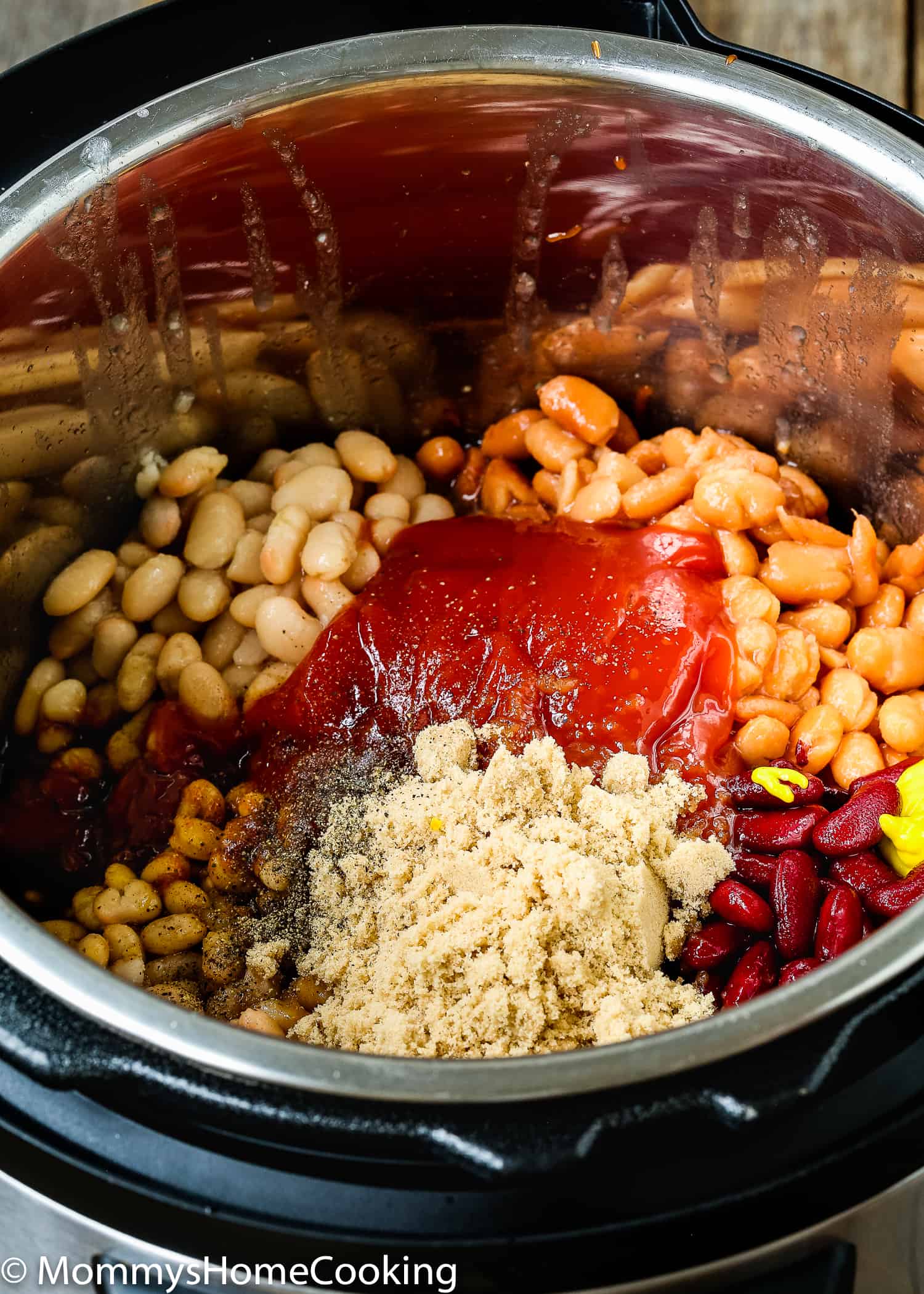 Looking for more Instant Pot recipes?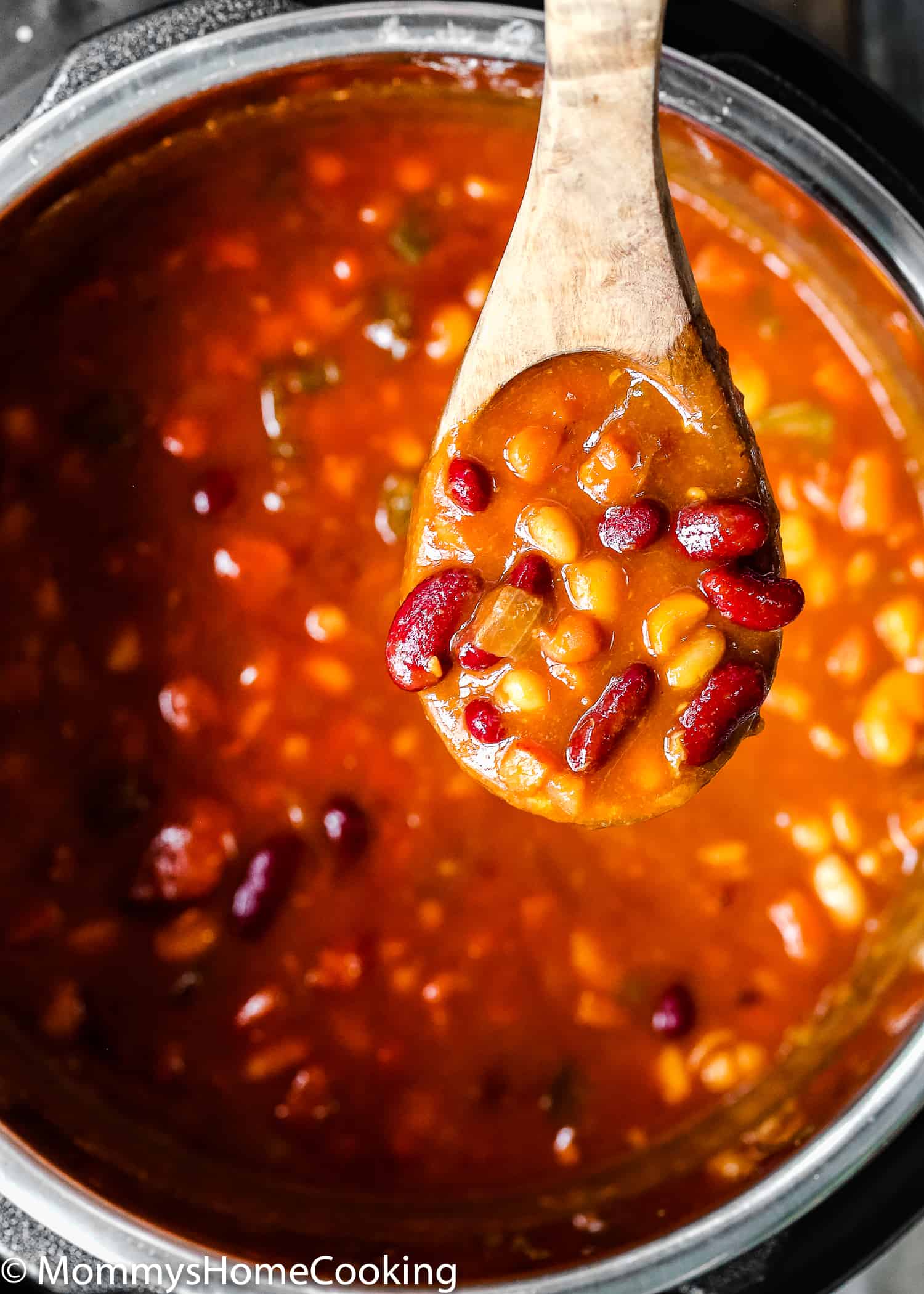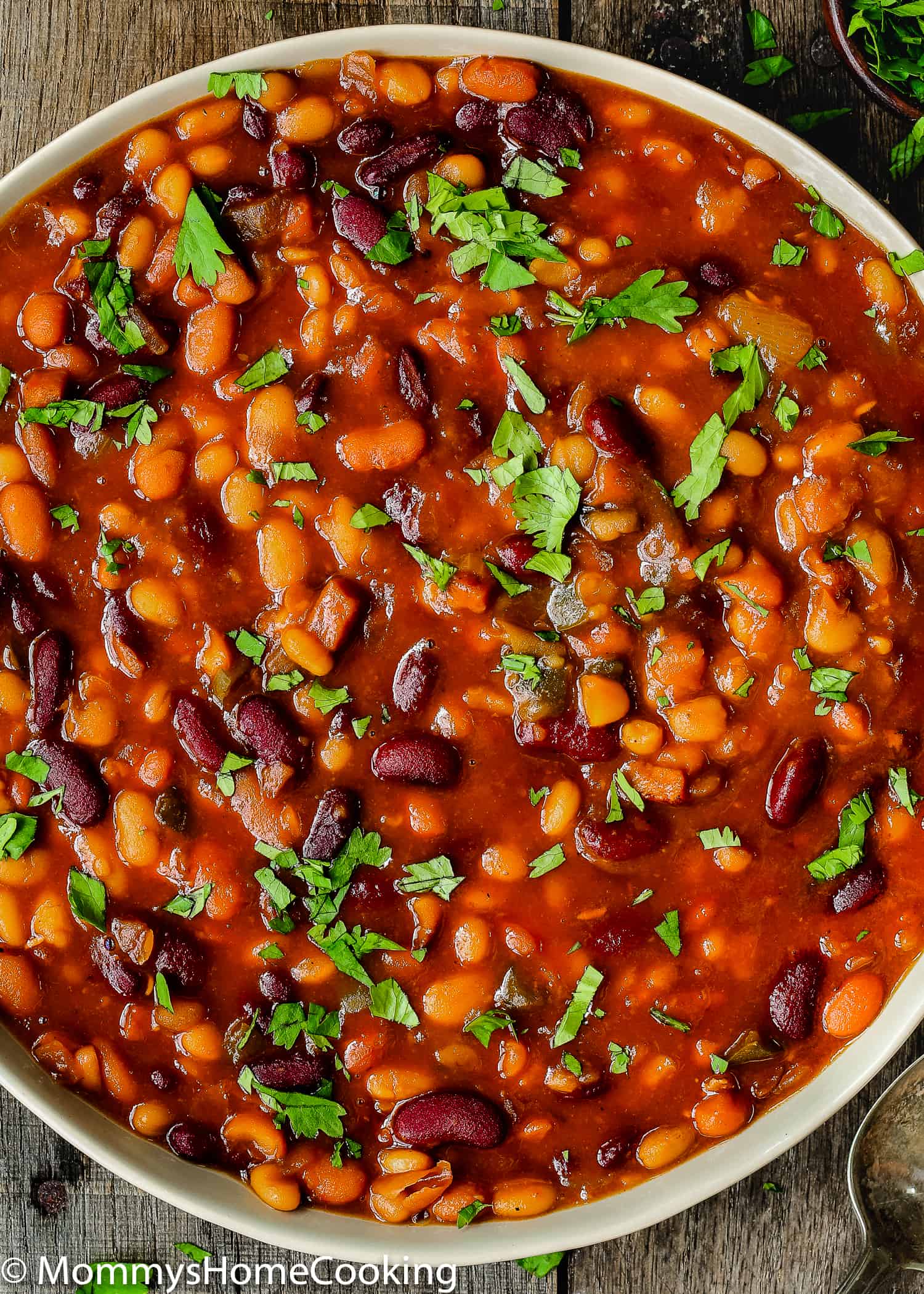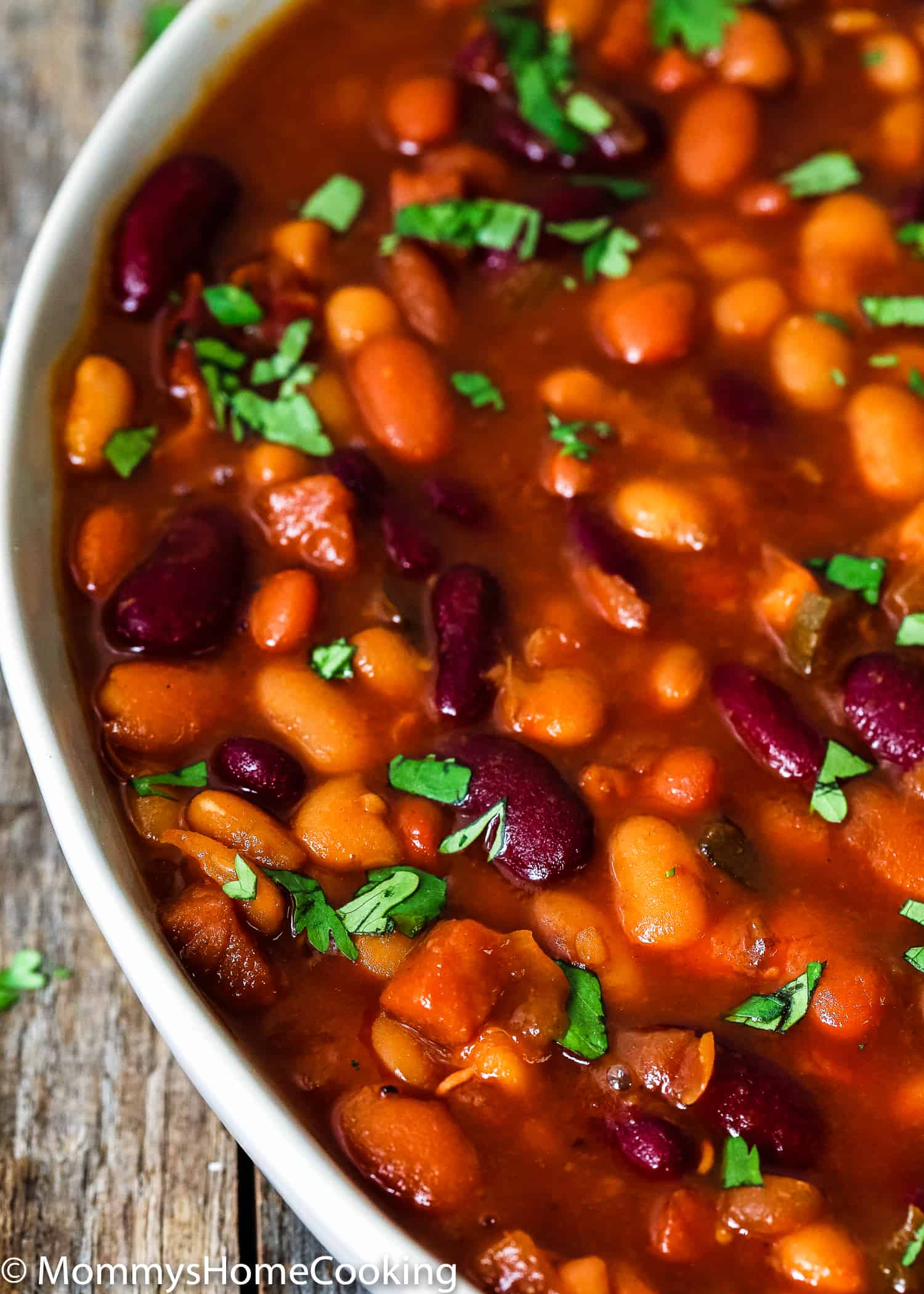 This Easy Instant Pot Baked Beans recipe makes the perfect side dish for so many meals – like Instant Pot Crispy Pork Carnitas, Mango Guacamole Turkey Burger, Pork Chorizo Sliders with Eggless Chipotle Mayo, Easy Bacon-Wrapped Hot Dogs.
Happy Cooking!!!

---
Love what you see? Subscribe to Mommy's Home Cooking so you'll never miss a recipe! Follow along on Instagram, Pinterest, Google+, Twitter, and Facebook for more fun! 
📱When you make this recipe, be sure to snap a photo and hashtag it #MommysHomeCooking. I'd love to see what you cook!
* This post contains affiliate links, thank you for the support in keeping Mommy's Home Cooking up and running!
 PIN THIS TO YOUR PINTEREST BOARD