This Easy Instant Pot Beef Bourguignon Recipe has never been faster, easier, and yummier. This supremely delicious melt-in-your-mouth comfort dish is easy enough for a simple weeknight dinner and elegant enough for entertaining.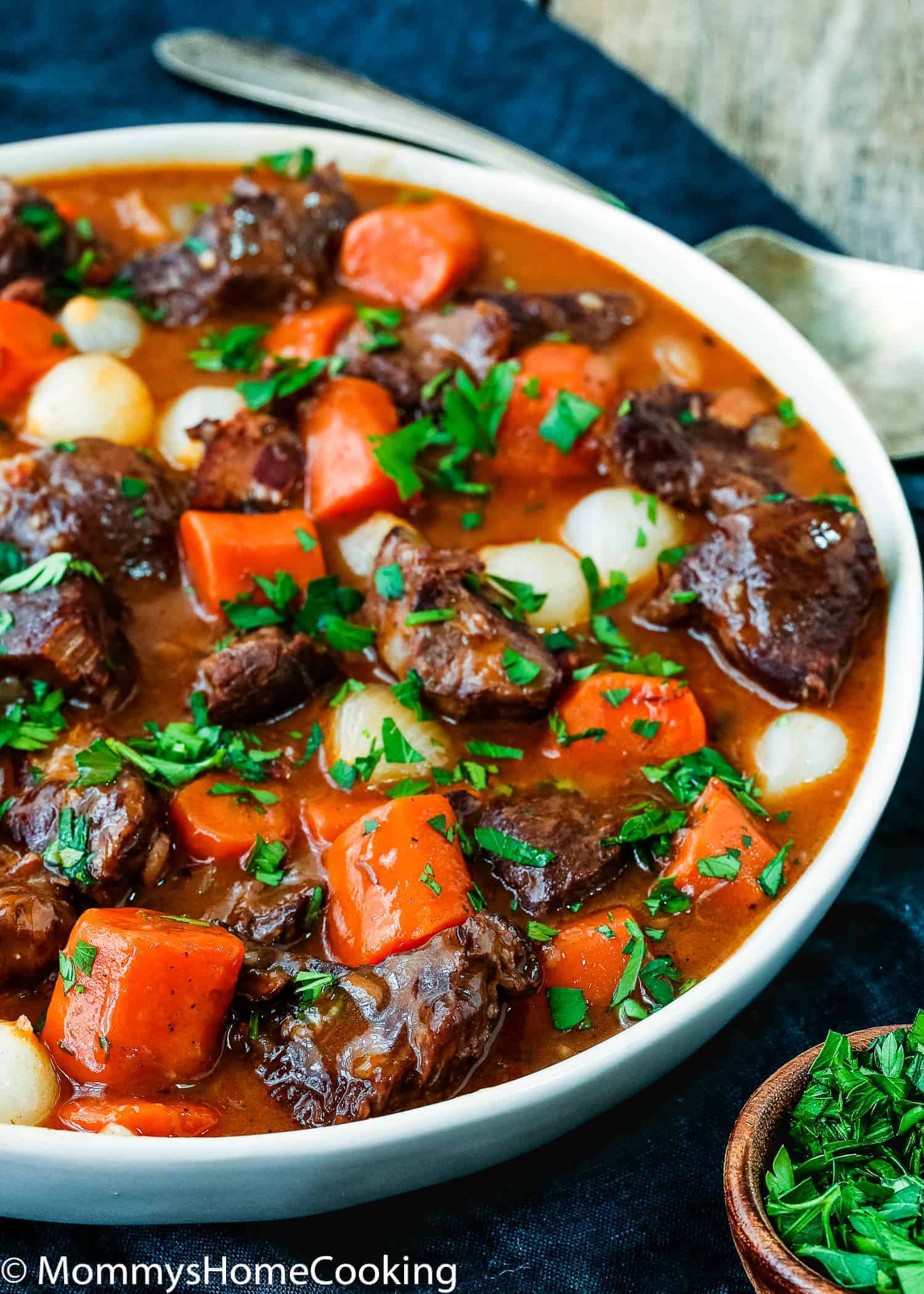 Are you ready for another mind-blowing Instant Pot recipe? Please meet my Easy Instant Pot Beef Bourguignon.
This is THE BEST BEEF STEW I have ever had!!! And I can tell you,  This Easy Instant Pot Beef Bourguignon recipe is joining my arsenal of favorite quick and easy family meals.
Crazy tender beef, hearty vegetables, everything smothered with the absolutely best flavorful and delicious wine-based sauce!  Does it sound irresistible?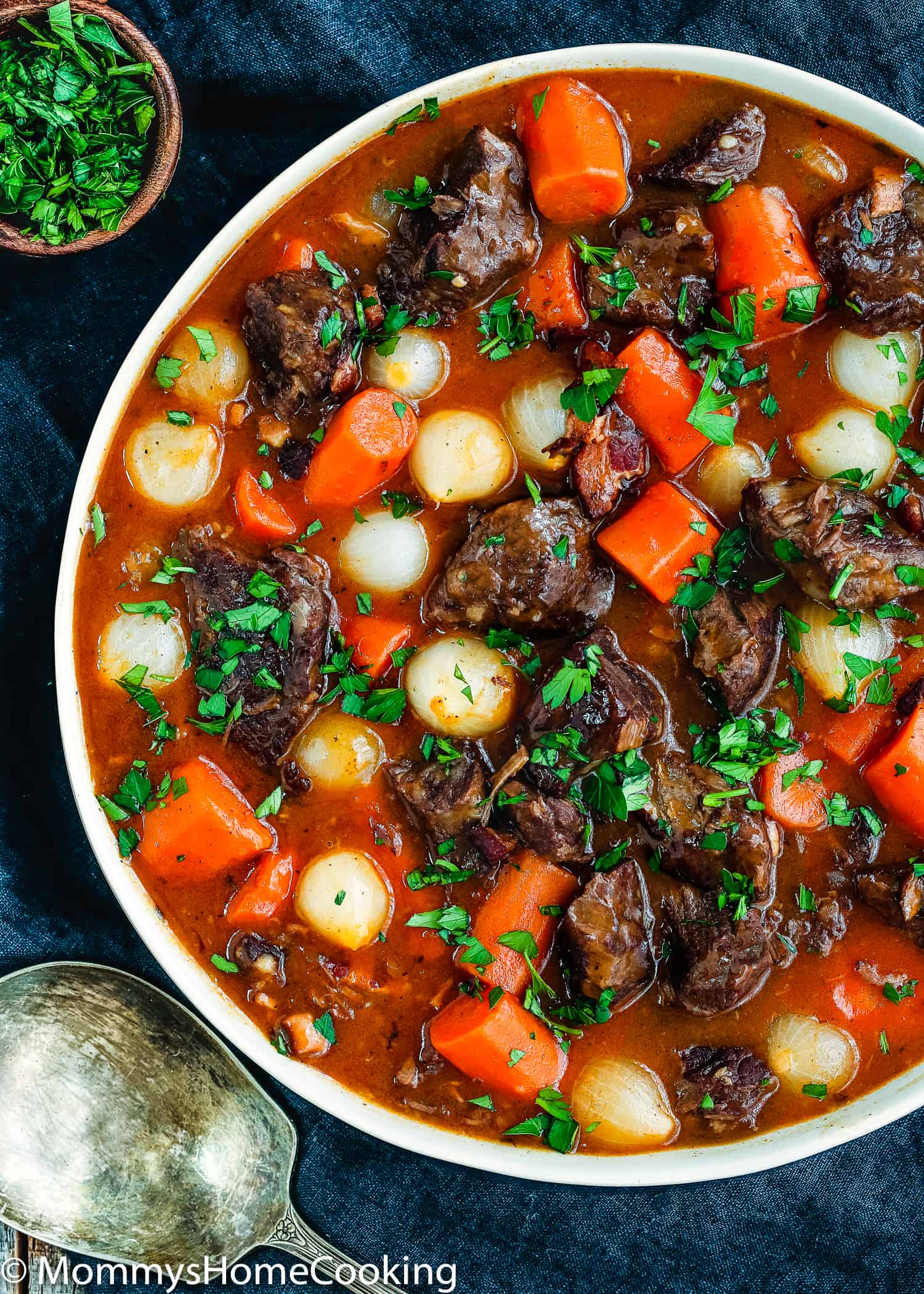 Julia Child's original Beef Bourguignon recipe takes almost an entire day to cook and has many steps, so I just simply adapted it to make this easier to make, a little faster, yet still amazingly tender and flavorful.
How did I do that? Instant Pot magic ✨✨✨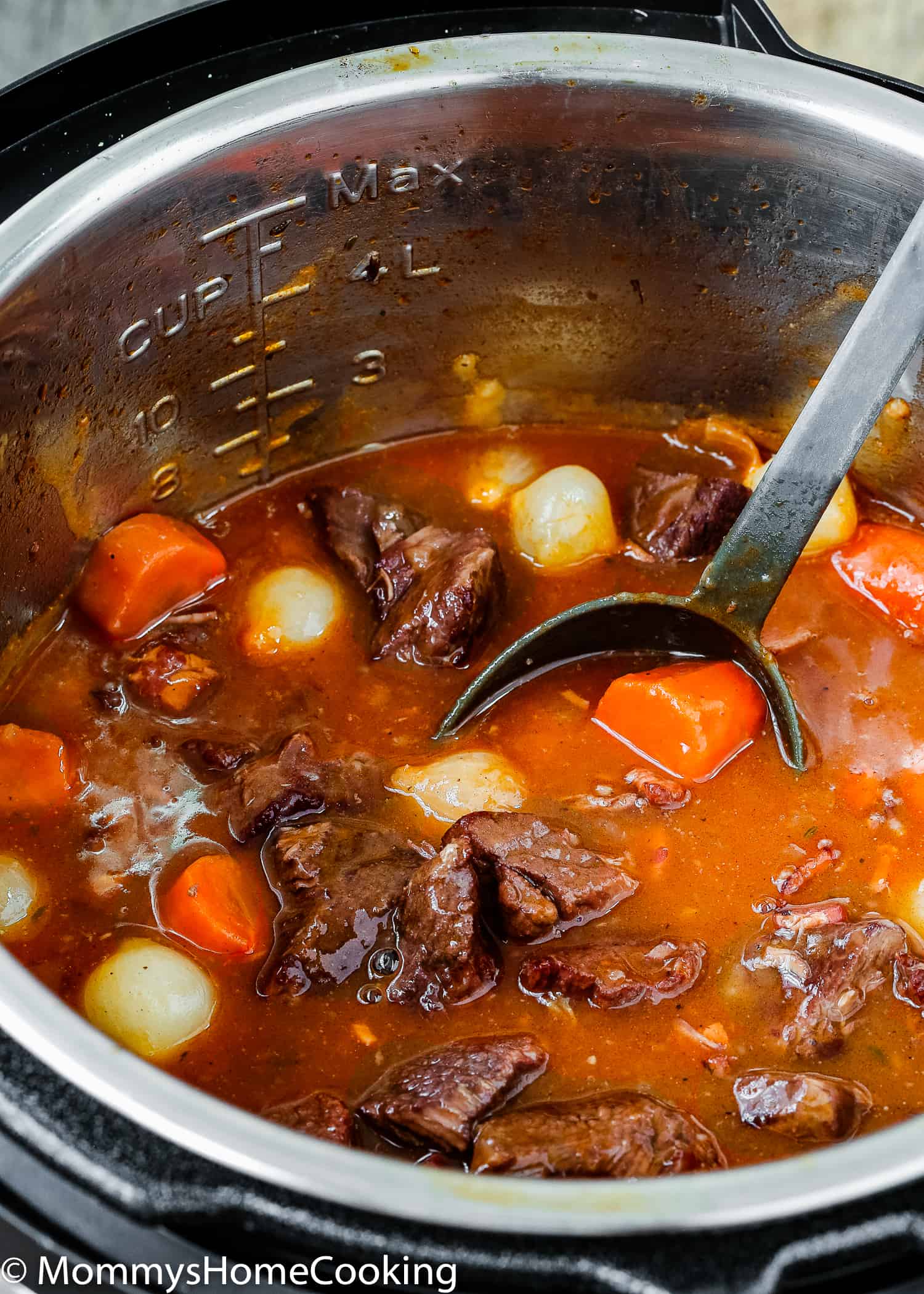 The key to making this timeless classic beef stew is using both good-quality beef and good red wine.
What is the best wine to make Beef Bourguignon?
The key to making Beef Bourguignon is using both good-quality beef and good red wine. Use a drinkable wine, such Burgundy or Pinot Noir. Please don't use anything labeled "cooking" wine.
Can kids eat beef bourguignon?
This is a personal decision for sure, but with appropriate cooking methods the wine flavor will remain in a concentrated form, enchanting the flavor of sauces, but the alcohol will be gone, leaving the food safe for a child to consume.
In this particular recipe I simmer the sauce for 10-15 minutes before securing the lid and then I simmer it a bit more at the end to make sure the alcohol evaporates.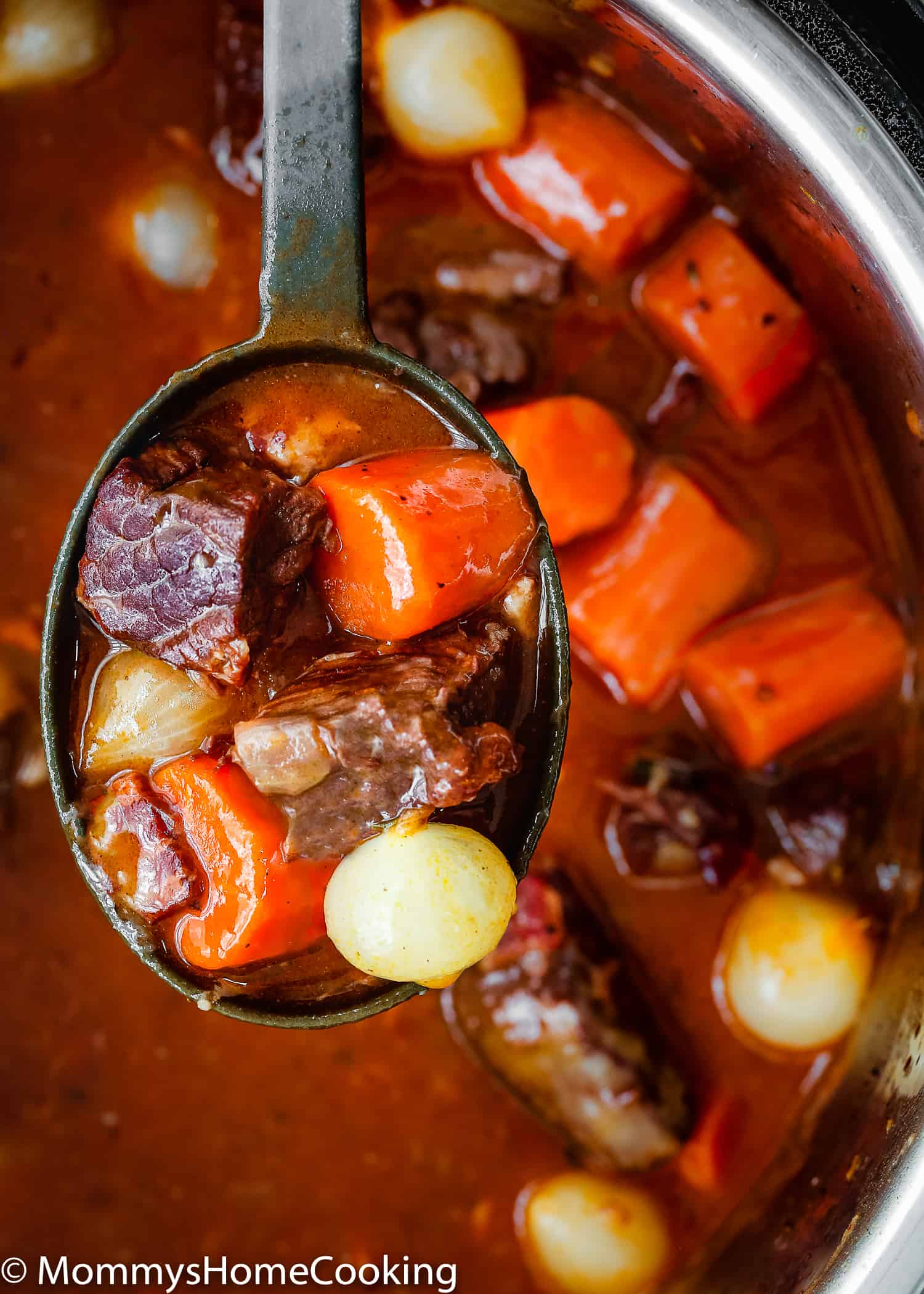 What to serve with beef bourguignon?
Serve over boiled potatoes, mashed potatoes, rice, or hot-buttered noodles.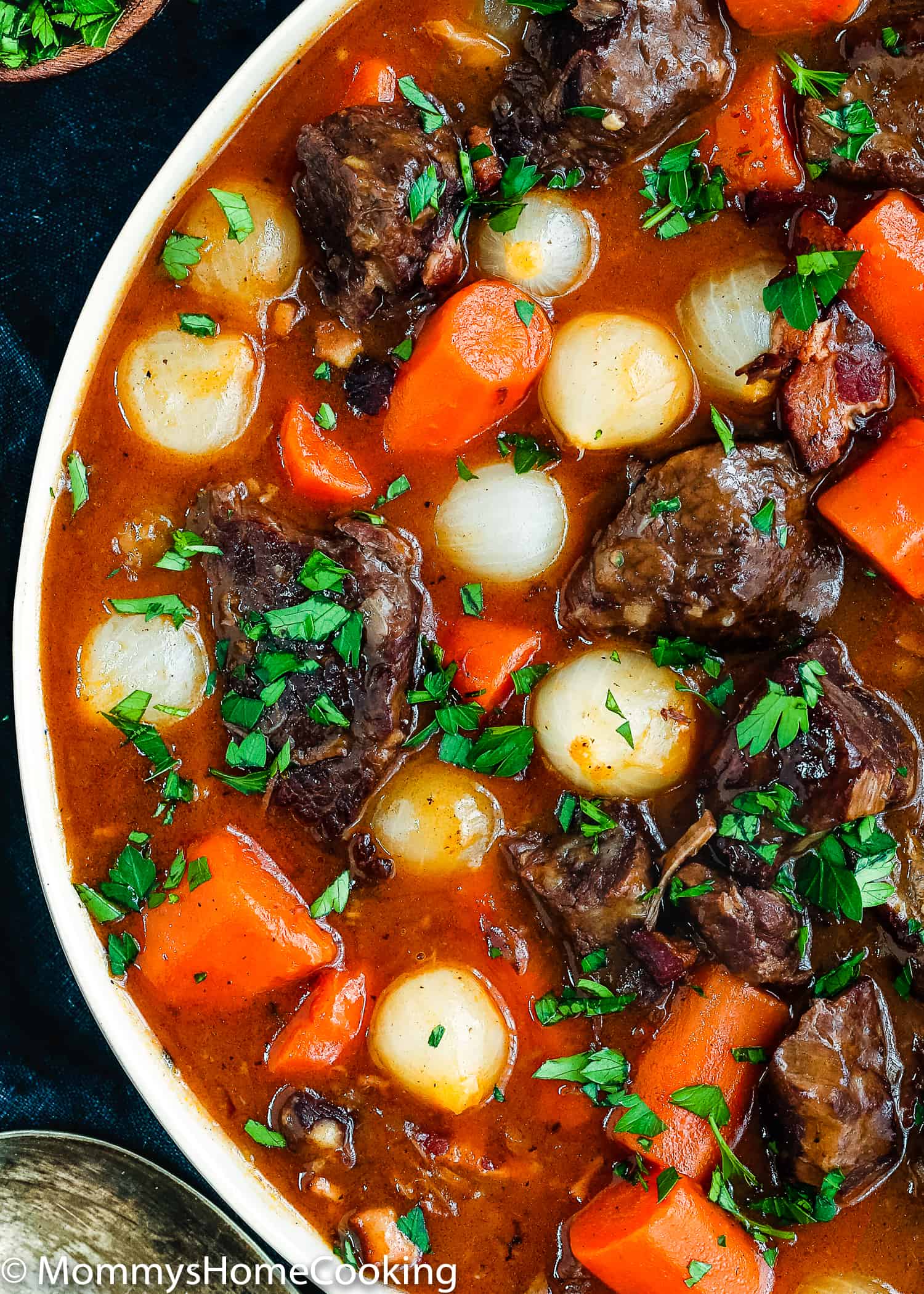 Looking for more Instant Pot recipes?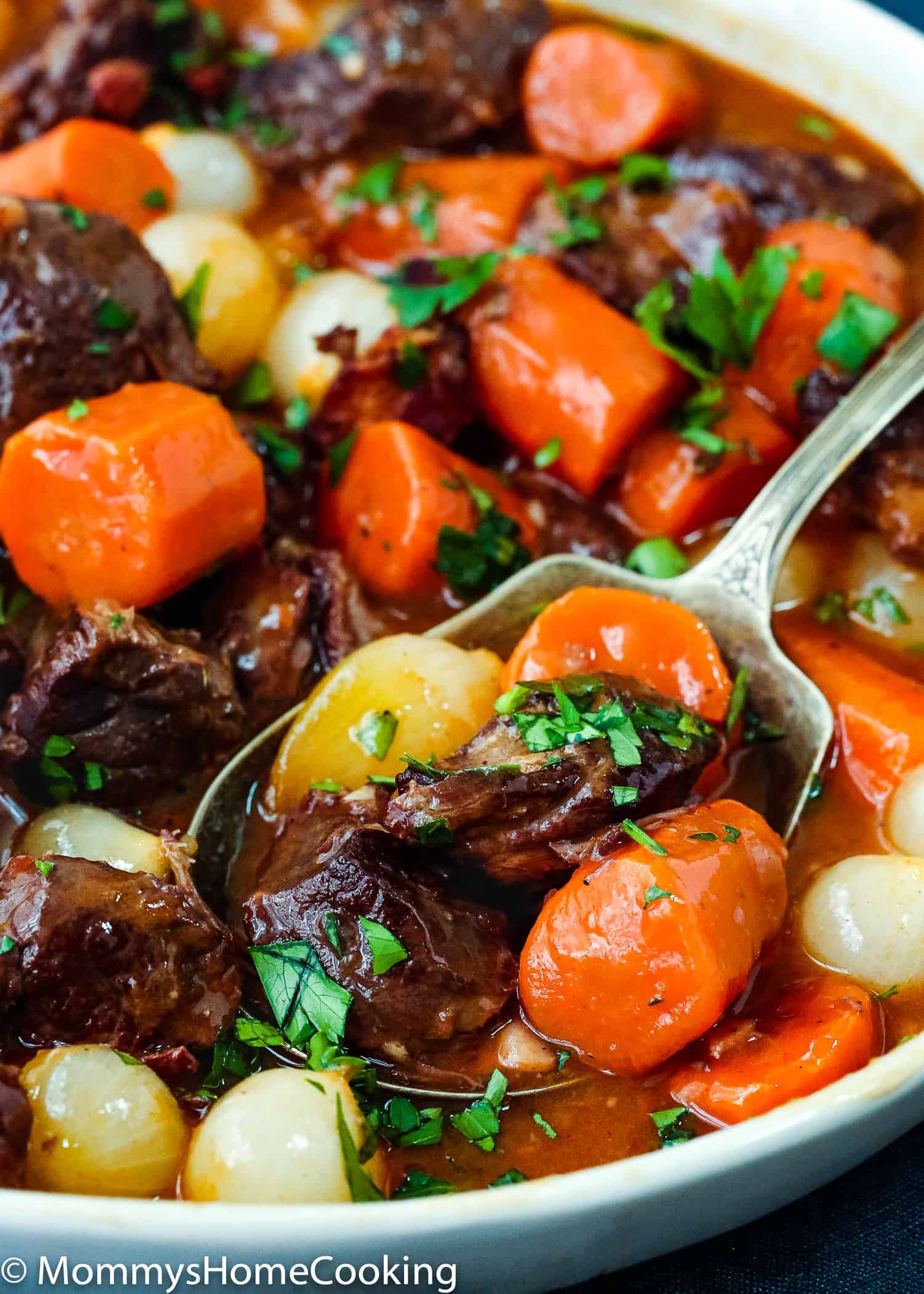 I know that your family will love this Easy Instant Pot Beef Bourguignon just as much as we did! It really satisfies everyone at the table.
Leftovers are awesome, too. 
Happy Cooking!!!

---
Love what you see? Subscribe to Mommy's Home Cooking so you'll never miss a recipe! Follow along on Instagram, Pinterest, Google+, Twitter, and Facebook for more fun! 
📱When you make this recipe, be sure to snap a photo and hashtag it #MommysHomeCooking. I'd love to see what you cook!
* This post contains affiliate links, thank you for the support in keeping Mommy's Home Cooking up and running!