This Easy Mango Panna Cotta recipe is rich, smooth and velvety!! It's super easy to make and can be prepared in advance. Truly magnificent.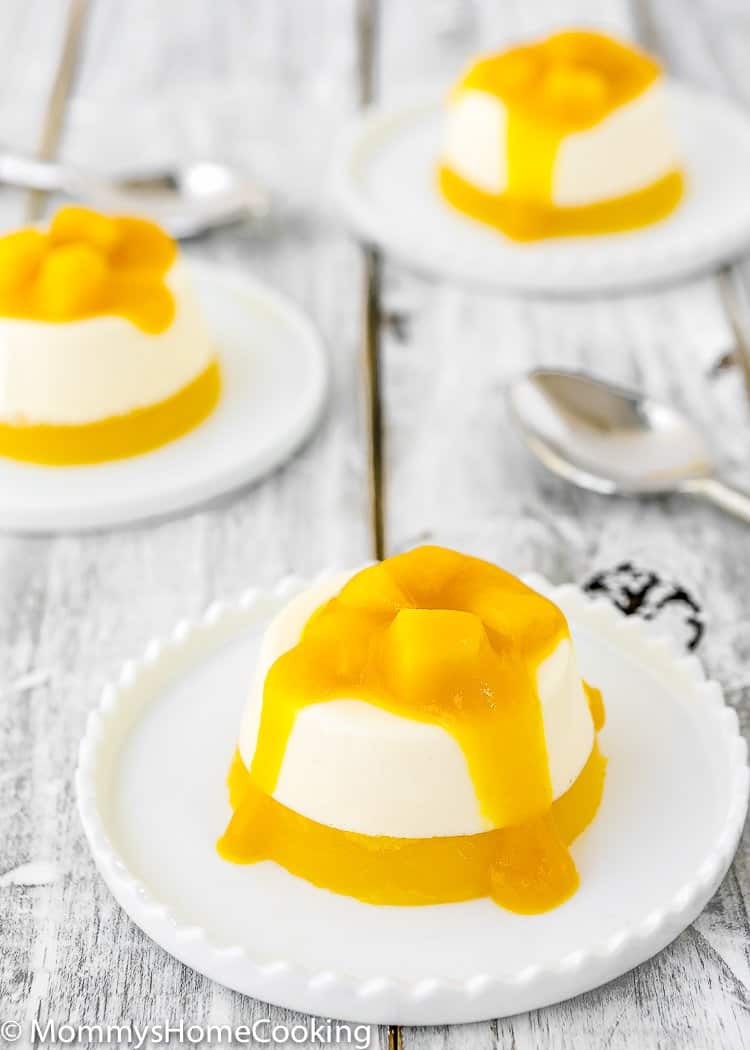 This is a sponsored post written by me on behalf of the National Mango Board. All opinions are entirely my own.
---
Are you guys ready for this? Please meet my Easy Mango Panna Cotta.
If you are not familiar, Panna Cotta is an Italian dessert and translates as "cooked cream". It's made with heavy cream, milk, and sugar, then thickened with gelatin and molded. It's super easy to make and can be prepared in advance and chilled in the fridge for the big event.
Stress-free holidays are my jam!!
This Easy Mango Panna Cotta is sweet and fruity and smooth and creamy. In other words…the perfect dessert for any celebration that no one can resist!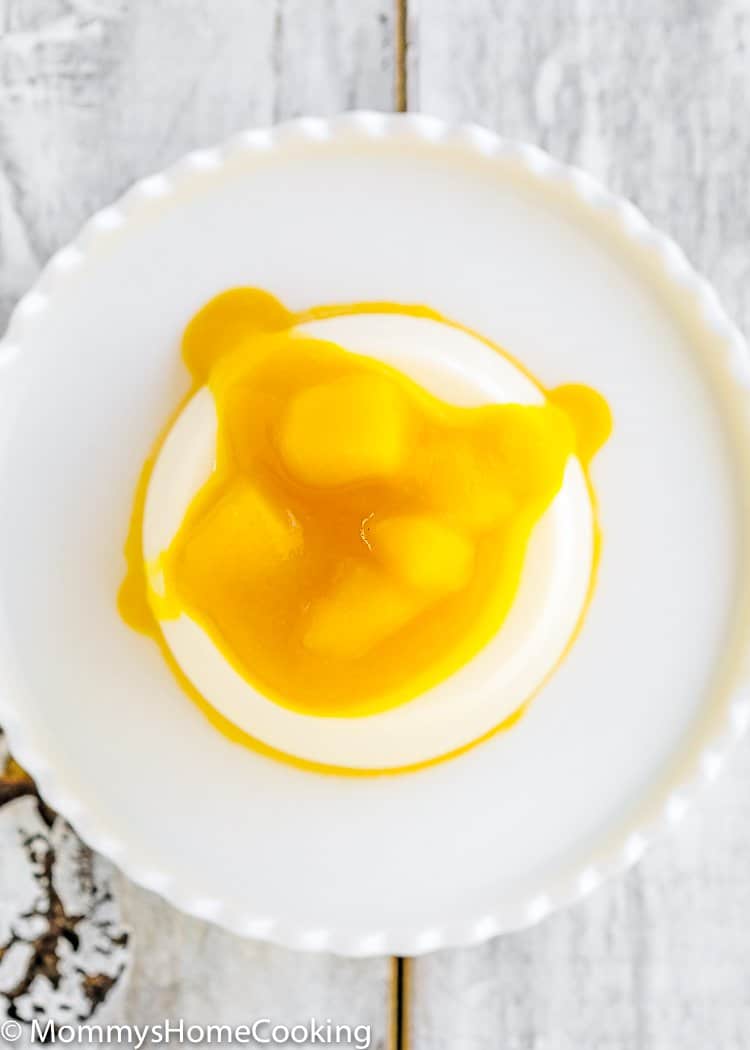 I have been making panna cotta forever! Actually, it's one of my husband's favorite desserts. So, when I saw these gorgeous mangos in my kitchen I knew I had to do something special with them.
So yeah, I made good use of my mangos and made this Easy Mango Panna Cotta.
I LOVE mangos!! They bring back so many memories from my childhood. I remember spending all my summers on my family's farm surrounded by dozens of mango trees.  My siblings and I used to climb the trees to eat mangos straight off the branch.
We had so many mangos that at the end of the afternoon we collected all those that had fallen to the ground and we gave them to the cattle. As a fun fact, let me tell you that the cattle ate the pulp and then spat the seed.
These are the reasons why I love mangos so much. And also, because:
Mangos pack a nutritional punch at 100 calories per cup, making them a perfect snack any time of day.
Mangos provide 100% of your daily vitamin C, 35% of your daily vitamin A and 12% of your daily fiber.
Mangos are fat-free, cholesterol-free and a good source of dietary fiber.
Have you ever wondered how to cut a mango? If so, watch this video.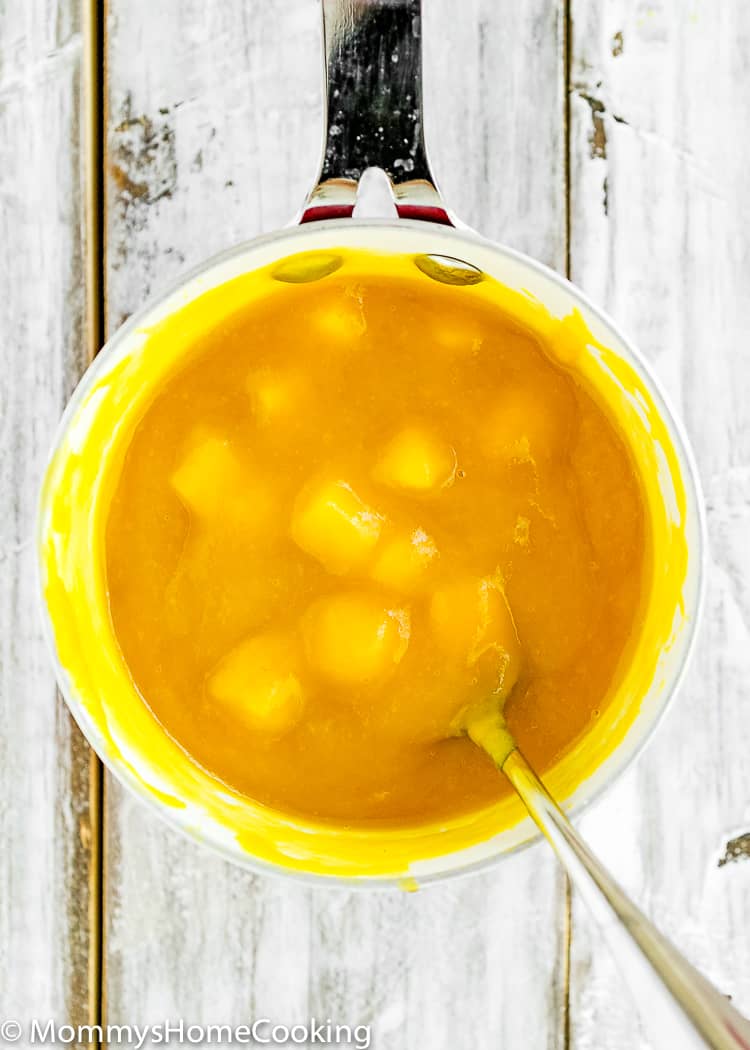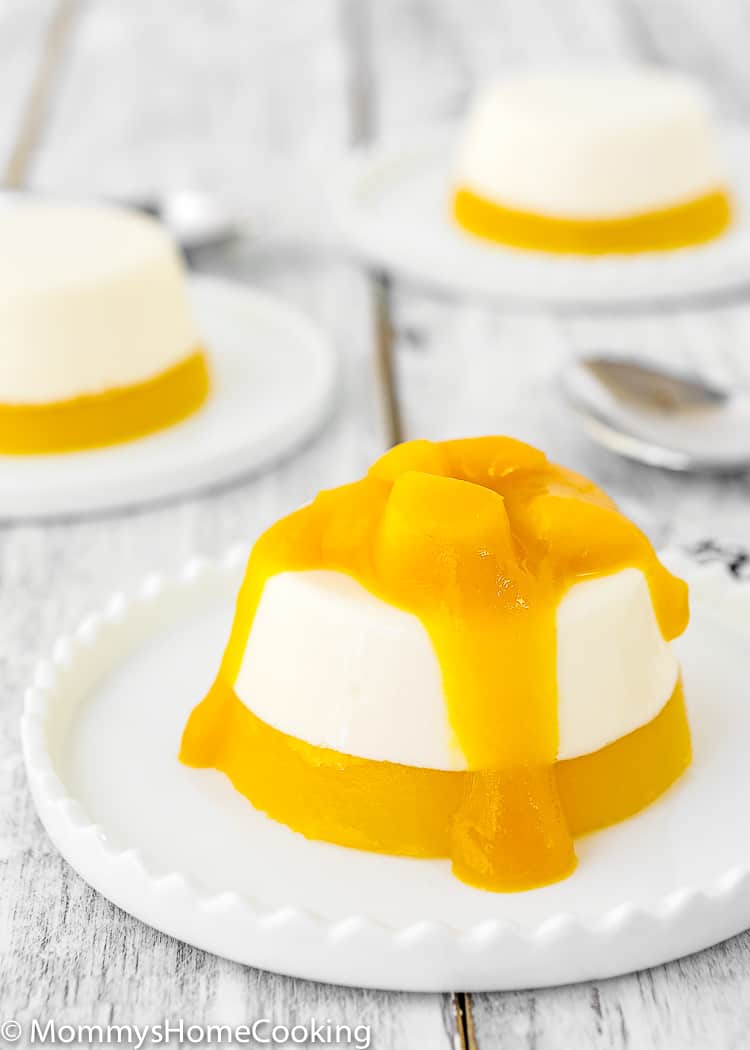 LOOKING FOR MORE DESSERT  RECIPES?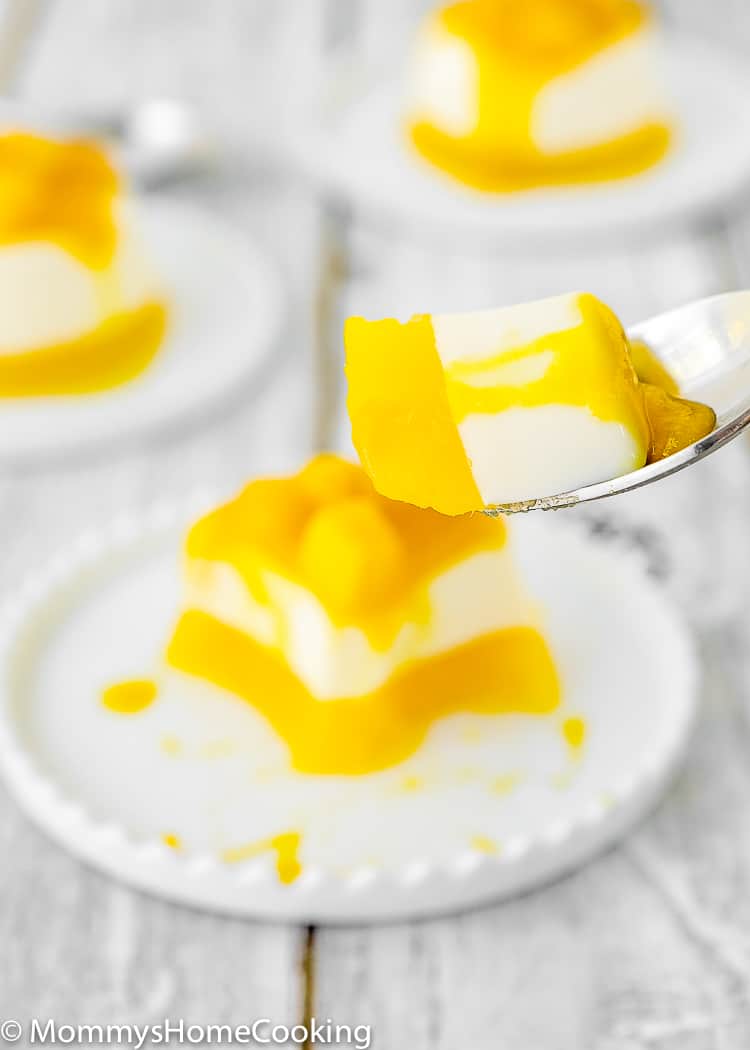 The sweet tartness of the mango balances perfectly with the creaminess of the panna cotta.
Who can resist? Not me.
I hope you enjoy this creamy and fruity sweet treat!
Happy Cooking!!!

---
Love what you see? Subscribe to Mommy's Home Cooking so you'll never miss a recipe! Follow along on Instagram, Pinterest, Google+, Twitter, and Facebook for more fun! 
????When you make this recipe, be sure to snap a photo and hashtag it #MommysHomeCooking. I'd love to see what you cook!
* This post contains affiliate links, thank you for the support in keeping Mommy's Home Cooking up and running!