This Easy Sausage and Peppers Rice Skillet is really satisfying and delicious. it's easy and quick to put together since it's done in 30 minutes. Perfect for any day of the week!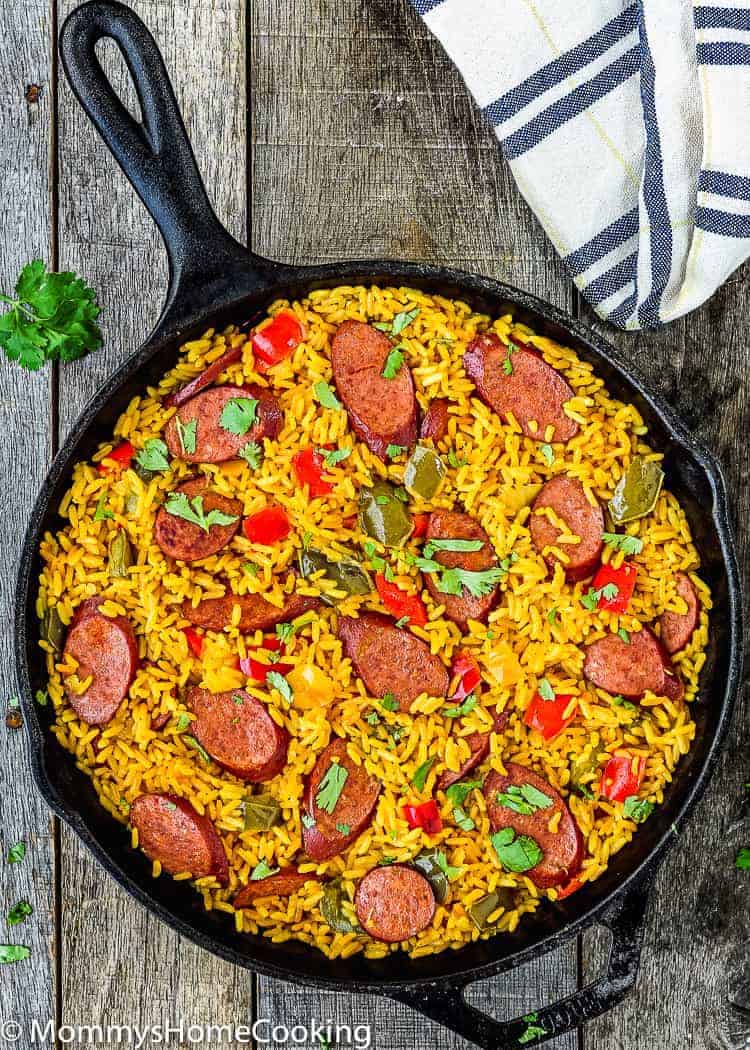 This Easy Sausage and Peppers Rice Skillet recipe is perfect for the busy start of a new school year!
Yeap… can you believe? Summer has gone way too fast and it's already time to get ready for the back to school hustle and bustle!
I am so excited and bummed out at the same time! I mean. It's exciting to see my babies grow and learn. We are super fortunate to have a GREAT school in our neighborhood. But on the other hand, my youngest, my little baby girl is starting kindergarten. Letting her go is hard. I feel that she is so little and all of this of her egg allergy makes it even harder.
Anyway…
I plan to prepare all their school snacks and lunches. So, after mixing up some of their fave foods this Easy Sausage and Peppers Rice Skillet was born.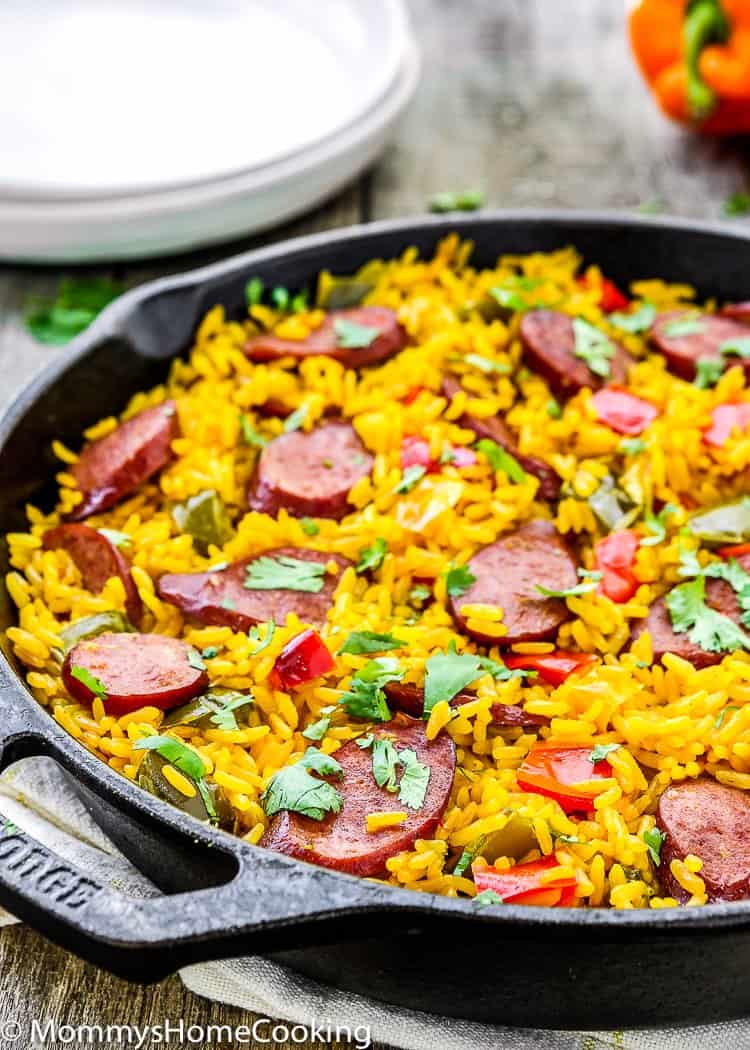 This Easy Sausage and Peppers Rice Skillet is done in 30 minutes. It packs well. It's nutritious and satisfying. Plus, it's incredibly delish. WIN WIN WIN.
Did I mention that this dish is made in ONE-POT? YAY. Anytime I can make an entire meal using just one pot/skillet, I'm definitely a happy camper.
Easy Sausage and Peppers Rice Skillet is packed with great flavors and vibrant colors! And it all starts with JENNIE-O® Fully Cooked Hardwood Smoked Turkey Kielbasa, which I Iove because is hardwood smoked, it has a great taste and texture with less fat – 65% less fat than smoked pork and beef kielbasa. Comes fully cooked so reduce the cook time.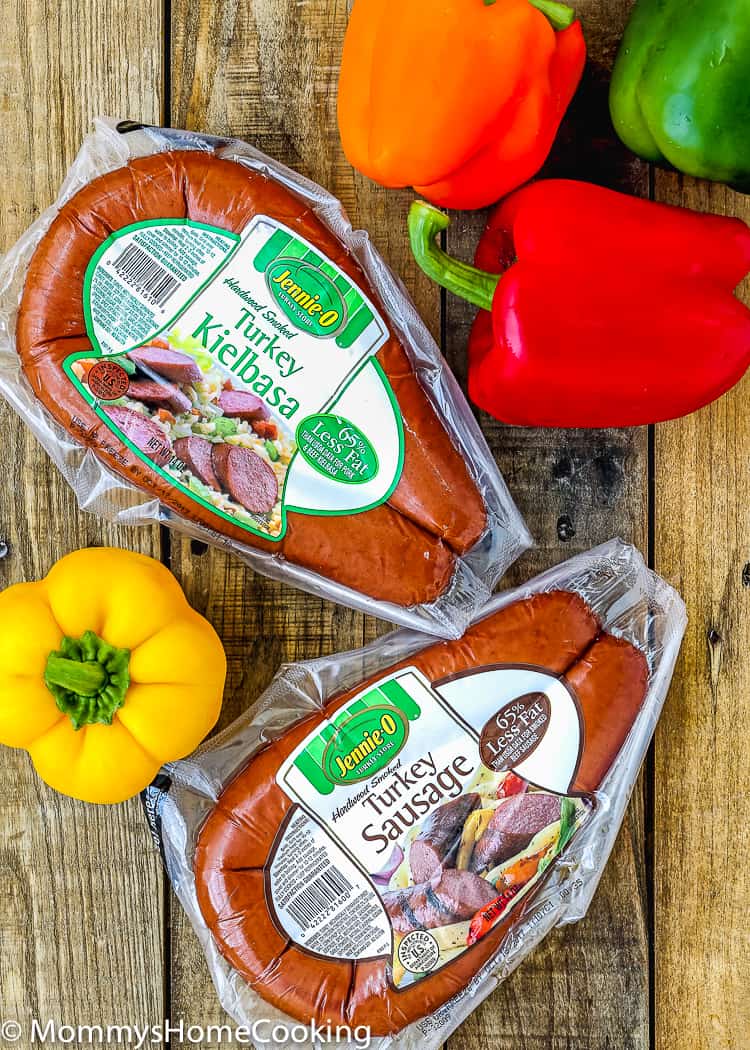 It's really easy and quick to put together and a perfect way to hide some veggies.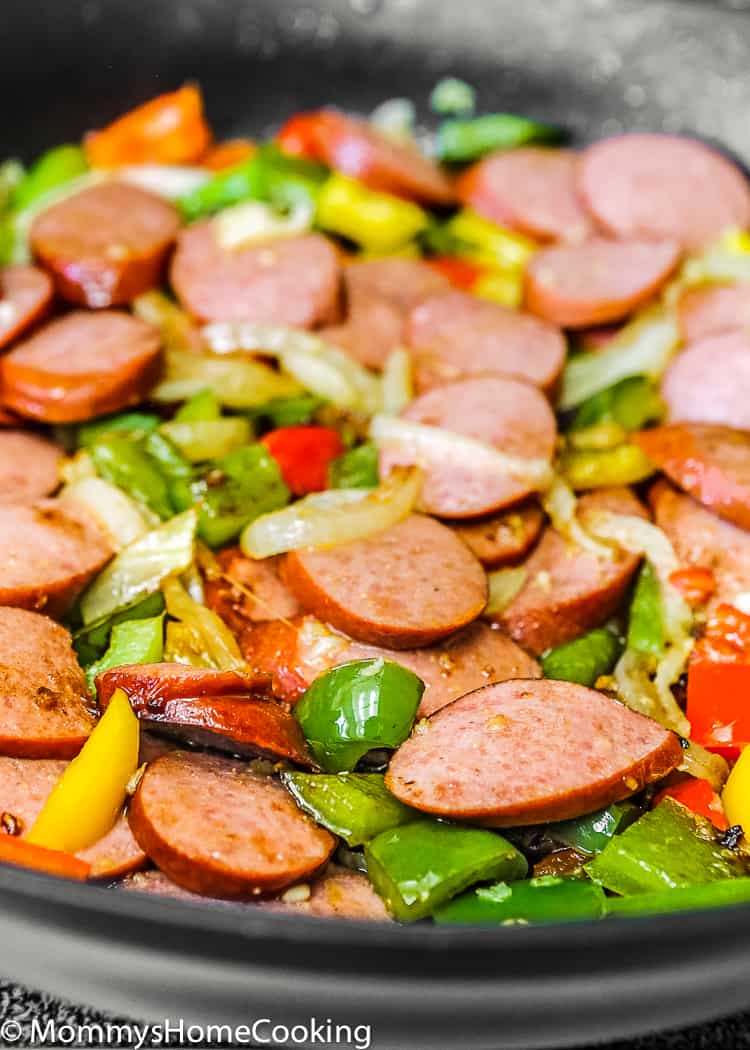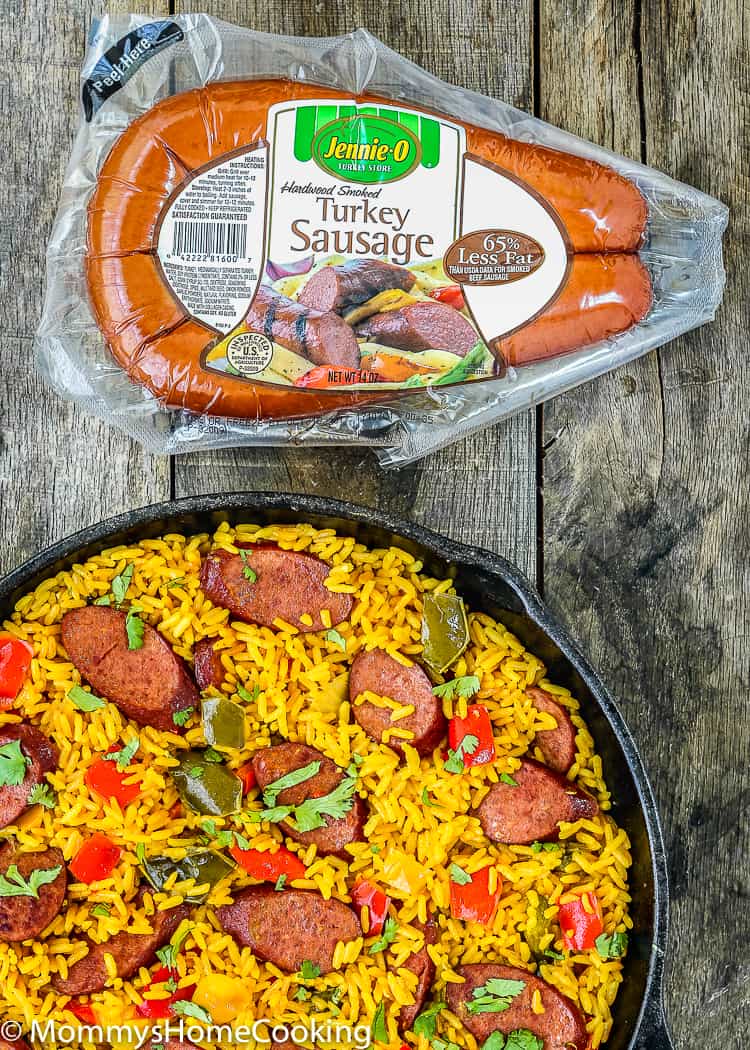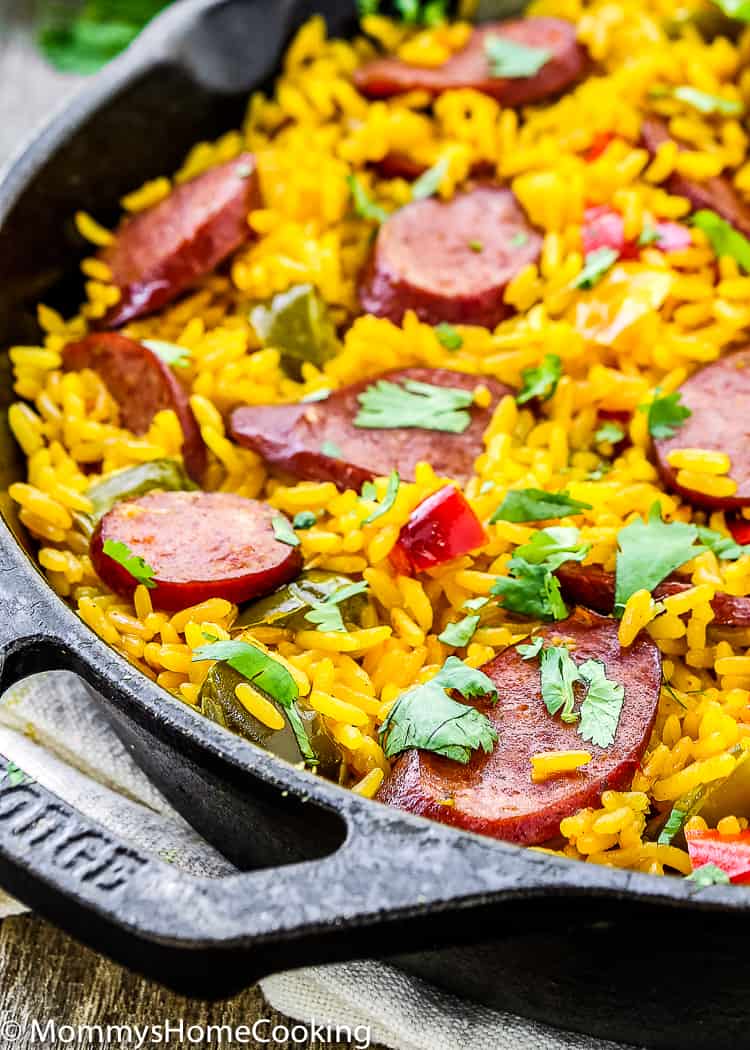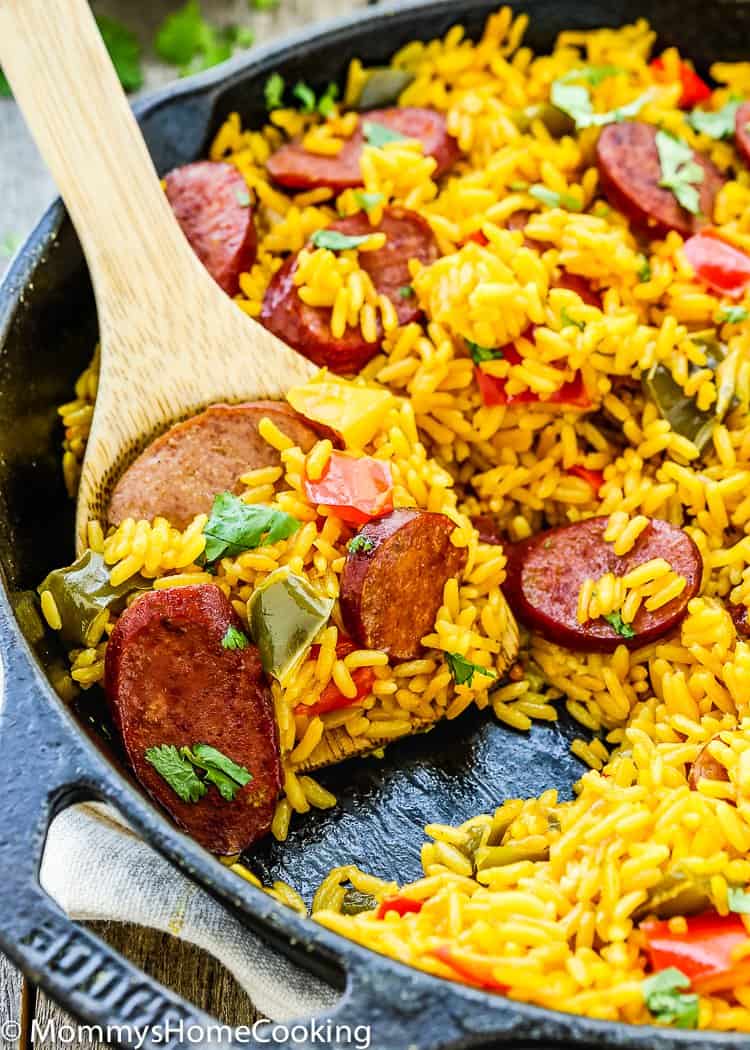 The rice is so unbelievably flavorful and really cooked perfectly.
Try this easy, quick, tasty Sausage and Peppers Rice Skillet dish that's sure to become a family favorite.
Lunch/dinner is ready with no fuss!
Enjoy!!!
Easy Sausage and Peppers Rice Skillet
Ingredients
2

tablespoons

olive oil

1

onion,

sliced

3

cloves

garlic,

minced

3

bell peppers,

chopped (I used green, yellow and red)

1

(14oz)

JENNIE-O® Fully Cooked Hardwood Smoked Turkey Kielbasa

1 ½

cup

uncooked rice

3

cup

vegetable broth

1

teaspoon

saffron or 1 packet of seasoning with saffron

(optional) (see notes)

Salt and pepper to taste

(see notes)

Cilantro leaves to garnish
Instructions
Heat oil in a medium skillet over medium heat. Add onion and bell peppers; cook for 3-5 minutes until fragrant. Add garlic and cook for 1 minute.

Add sausage and cook until browned on both sides, about 5 minutes. Add rice and cook for 2 minutes, stirring constantly.

Add vegetable broth and saffron, if using, and mix well. Test taste and adjust salt and pepper if necessary. Cook uncovered, over medium-high heat, until most of the liquid has evaporated.

When the liquid has evaporated cover, reduce heat to low and cook for 15-20 minutes, or until rice is tender.

Garnish with cilantro, if desired. Serve hot.
The saffron and seasoning mix is to make the rice yellow if you don't mind the color of the rice you can just skip this ingredient. If you do not find/have the saffron you can use an envelope of this seasoning mix that is easy to buy in any grocery store.
I highly recommend tasting before adding more salt. Remember that the vegetable broth has salt already so be careful. In my case, I used a seasoning mix so I did not add any more salt.
Nutrition
Did you make this recipe? I want to see your yummy photos!
Tag @mommyshomecooking on Instagram and hashtag it #mommyshomecooking or Join my Private Facebook Group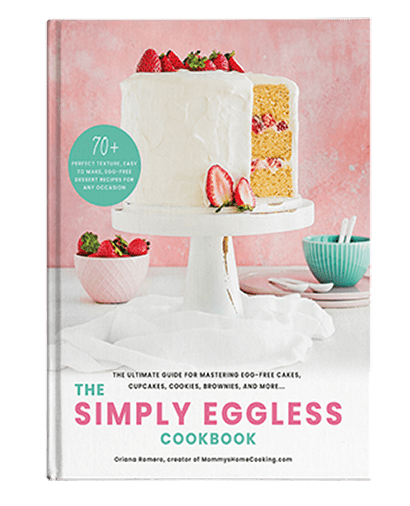 The Ultimate Guide to Eggless Baking!
Includes more than 70 easy-to-make recipes along with full-color photos, detailed instructions, and helpful tips for spectacular results.
Order Now!

---
Love what you see? Subscribe to Mommy's Home Cooking so you'll never miss a recipe! Follow along on Instagram, Pinterest, Google+, Twitter, and Facebook for more fun! 
????When you make this recipe, be sure to snap a photo and hashtag it #MommysHomeCooking. I'd love to see what you cook!

Instant Pot Teriyaki Turkey Meatballs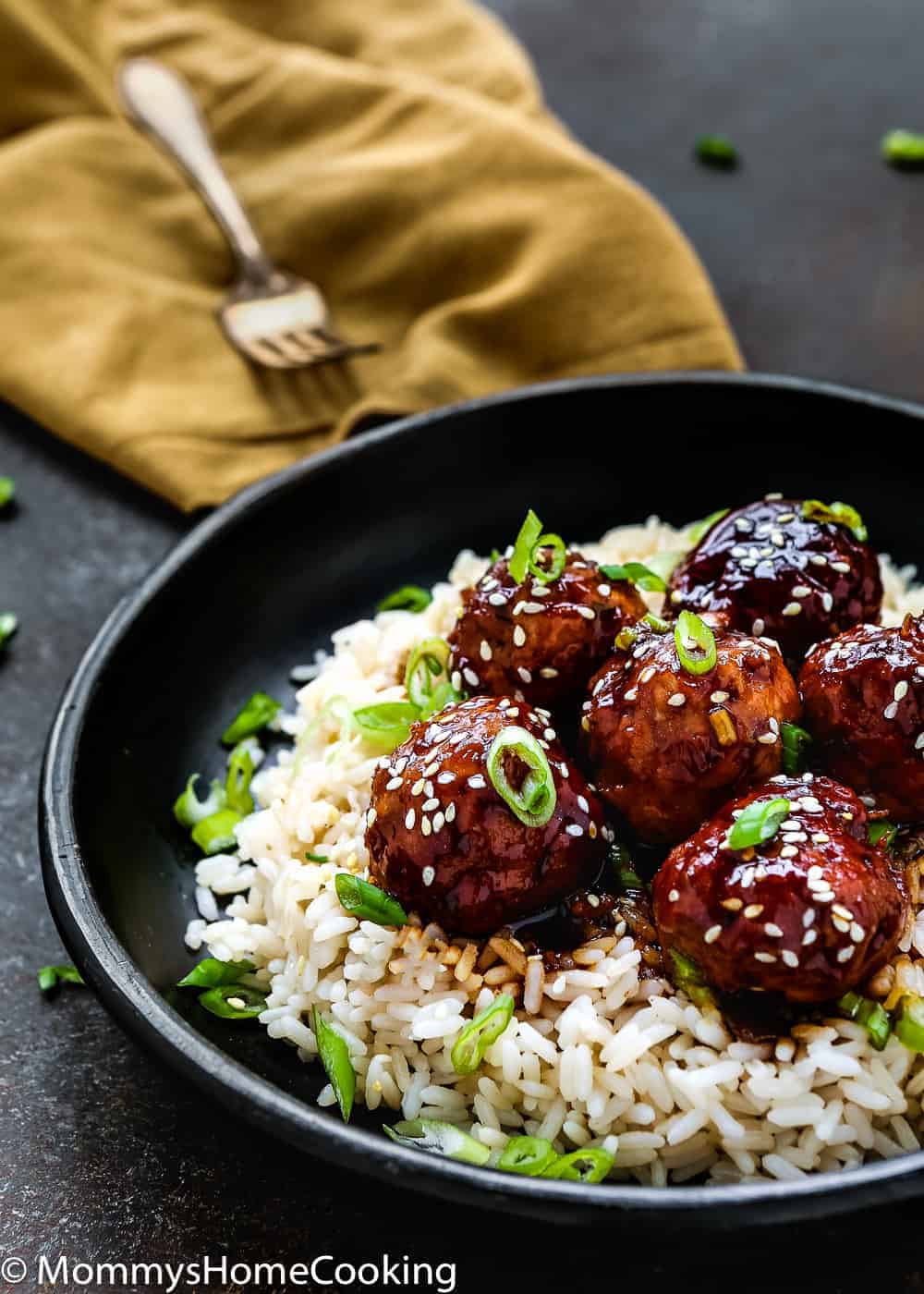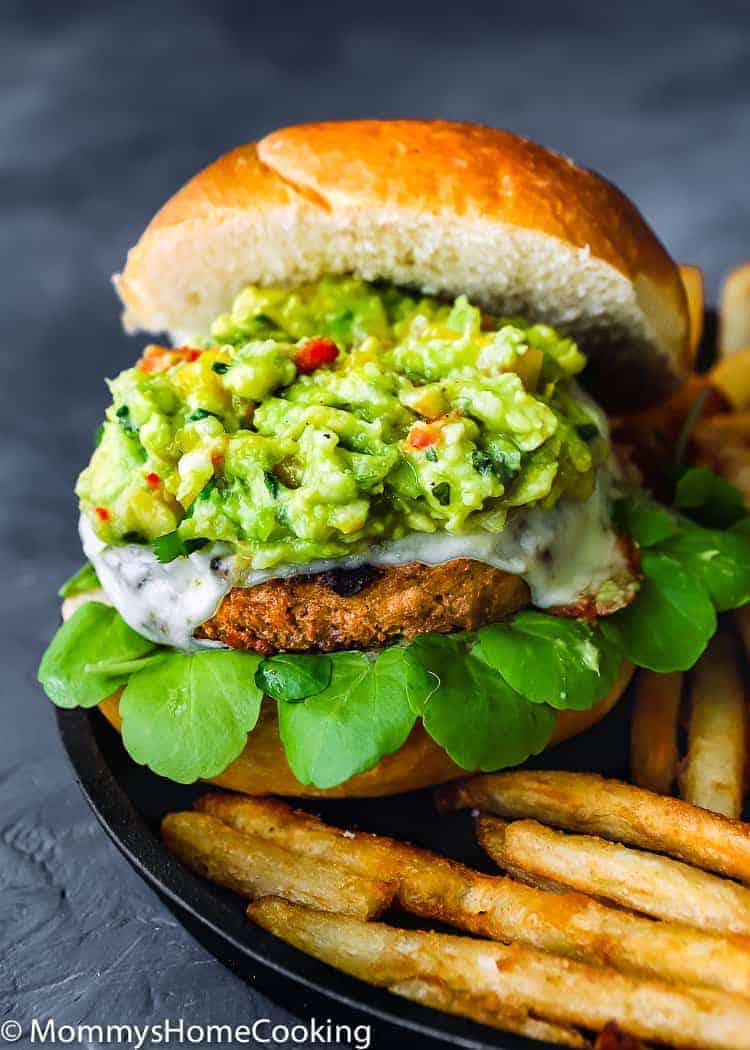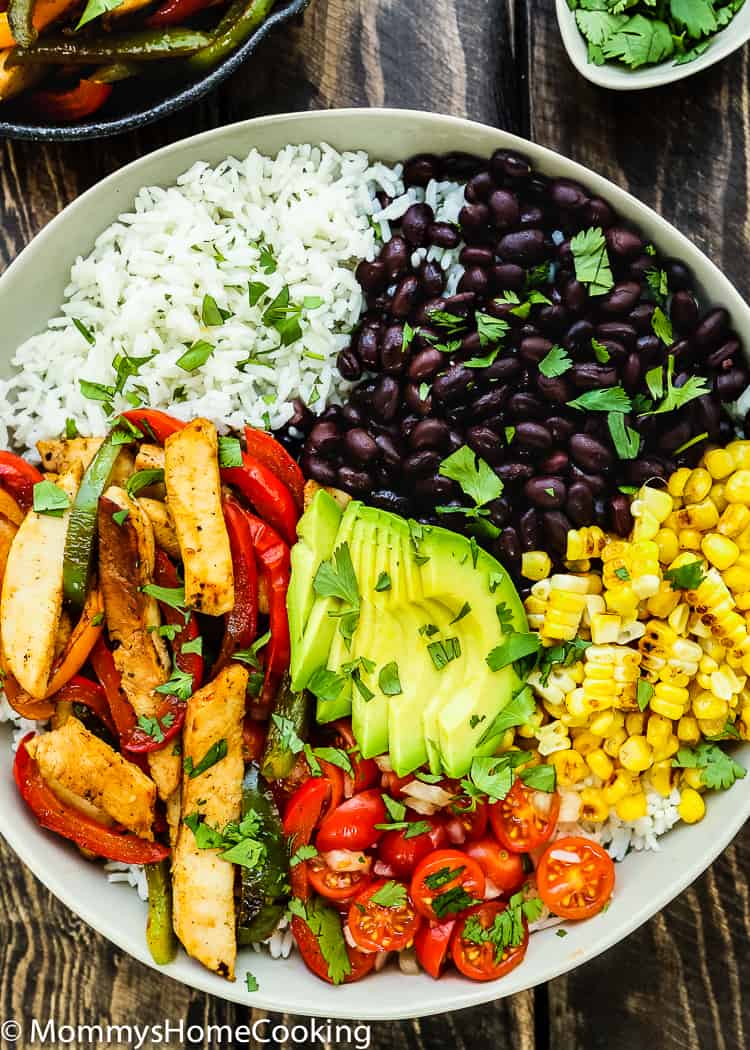 Sheet Pan Barbecue Bacon Chicken Fajitas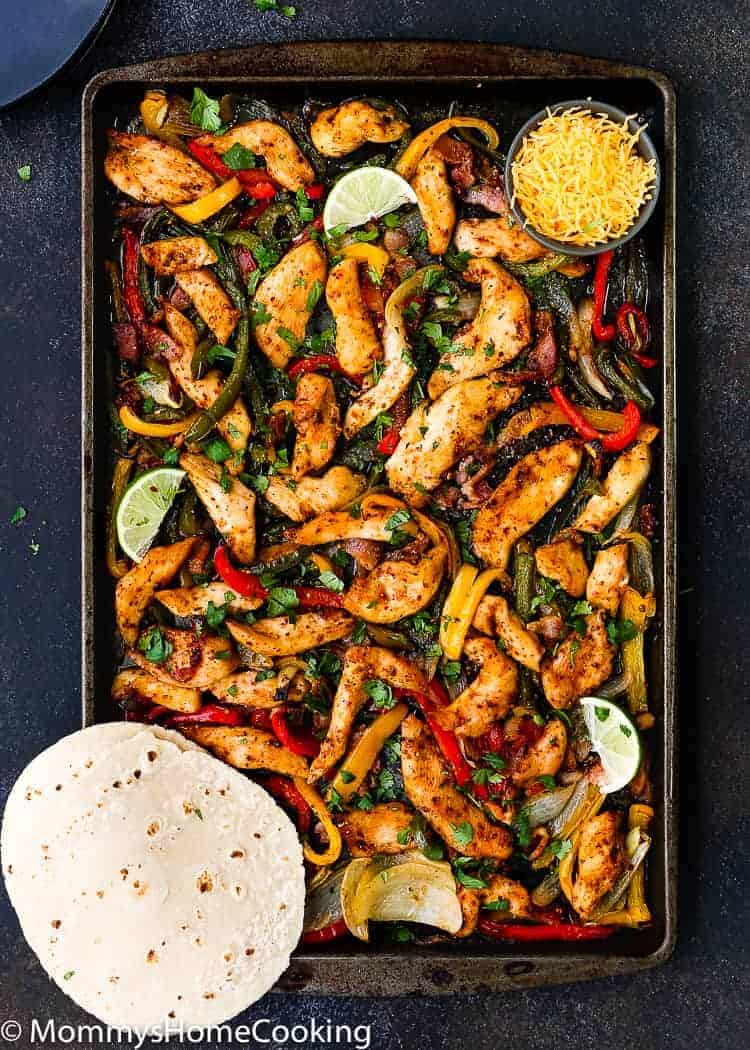 * This post contains affiliate links, thank you for the support in keeping Mommy's Home Cooking up and running!