This Venezuelan Chicha is creamy, smooth, and super decadent! This refreshing and super easy to make drink will be enjoyed by everyone.
Easy Traditional Venezuelan Chicha Recipe
Please…meet my Homemade Easy Venezuelan Chicha recipe!
My family is such a fondness for chicha. We just love the creamy, cool, and comforting feeling we get when I drink a chicha.
This chicha brings me back to my childhood! Whenever I came home from school a jug of chicha was always available as a snack. I am so happy that my kids love it as much as I do so we will be drinking a lot of chicha this summer.
WHAT IS VENEZUELAN CHICHA?
Venezuelan Chicha is a drink made from soaking, cooking, and blending rice and adding different kinds of milk. There are different variations of the chicha throughout Latin America – some are made with just water and raw rice, or corn and fermented pineapple, or nuts.
My Venezuelan Chicha recipe taste like blended rice pudding on steroids.
Soooo simple but soooo good!
VENEZUELAN CHICHA INGREDIENTS
You'll need:
White rice
Cinnamon sticks
Water
Salt
Whole milk
Condensed milk
Pure vanilla extract
Ice and ground cinnamon to serve
Please check the recipe card at the bottom of the post for exact quantities and detailed instructions (scroll down).
HOW TO MAKE VENEZUELAN CHICHA
Soak the rice: Place rice, cinnamon sticks, and 1 cup of water in a bowl; mix to combine. Let the rice soak for at least an hour up to overnight.
Cook: Transfer soaked rice to a medium saucepan. Add 4 cups water and salt; mix to combine. Cook over medium-low heat for 30-35 minutes, or until the rice is super tender and mushy. Let the cooked rice cool.
Blend: Once the rice has cooled, place it in a blender. Add whole milk, evaporated milk, sweetened condensed milk, and vanilla extract; blend until smooth. Note: You can add more milk if the chicha is too thick for your liking.
Refrigerate: Transfer to a jar and refrigerate until ready to serve.
Please check the recipe card at the bottom of the post for exact quantities and detailed instructions (scroll down).
HOW TO SERVE VENEZUELAN CHICHA
Serve Venezuelan Chicha over ice and sprinkled with ground cinnamon on top.  If you want to make it super decadent drizzle some more sweetened condensed milk on top.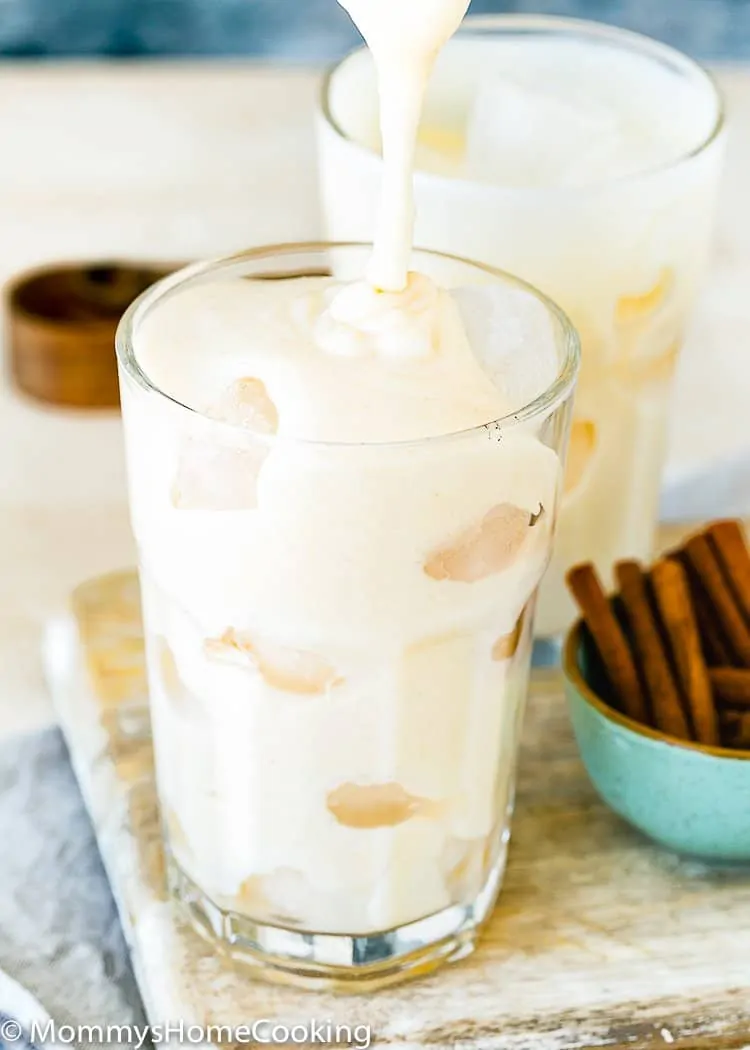 STORING
Venezuelan Chicha will keep fresh in the fridge for up to 5 days.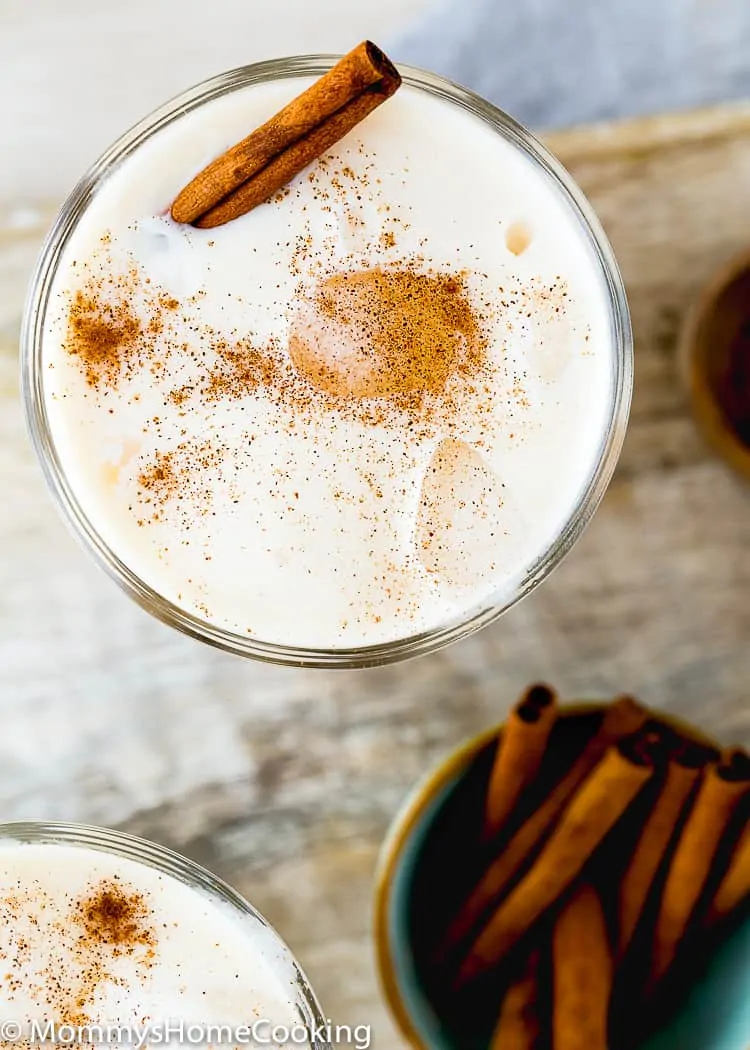 LOOKING FOR MORE VENEZUELAN Drink RECIPES?
---
Love what you see? Subscribe to Mommy's Home Cooking so you'll never miss a recipe! Follow along on Instagram, Pinterest, Twitter, and Facebook for more fun!
When you make this recipe, be sure to snap a photo and hashtag it #MommysHomeCooking. I'd love to see what you cook!
* This post contains affiliate links, thank you for the support in keeping Mommy's Home Cooking up and running!