These showstopper Eggless Red Velvet Brownies are the perfect excuse to indulge! Über-rich and decadent, these reddies are super simple to make and easy to decorate.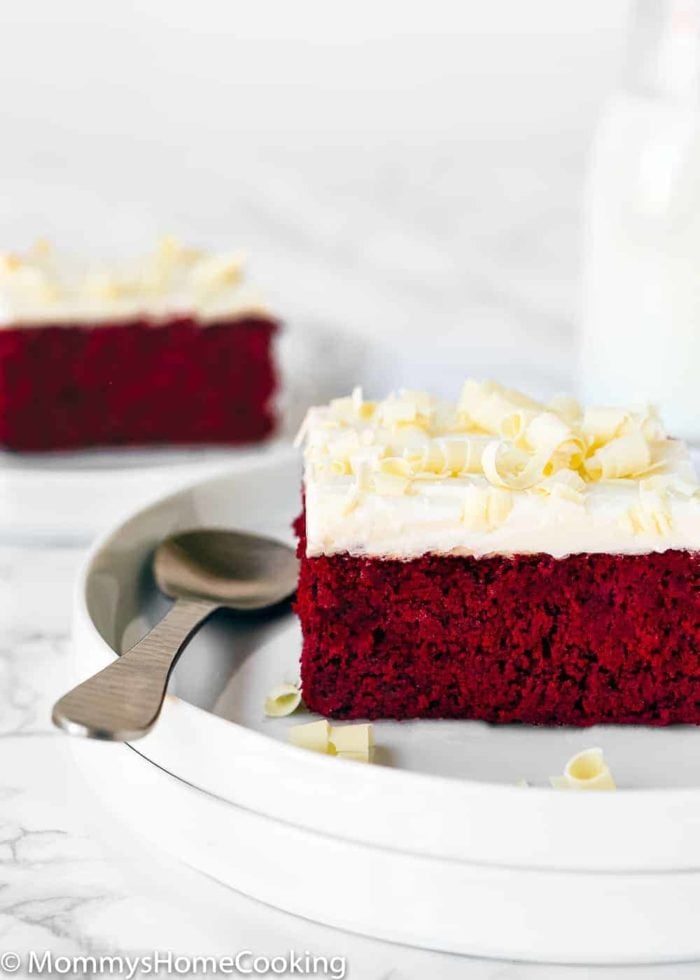 Happy Almost Valentine's Day!!
Any big plans for tomorrow?
It's so funny but last week my daughter came from the school saying that we are supposed to eat red food in Valentine's day. So today, things are looking little red! Lucky for us, and you, all that red it's in a delicious, chocolatey, chewy brownie form.
I find brownies to be one of the easiest, and fastest, crowd-pleasing chocolate desserts out there. They are so easy to make (if you have the right recipe) that you don't even need an electric mixer.
Since my kids get so happy when they find a little square brownie hiding in their lunch box I decided to make Eggless Red Velvet Brownies as a special treat to celebrate my love ones.
You might know this already, but we're a family of chocolate lovers. All of us. No exceptions. Chocolate is our go to. For us, there is no such thing as too much chocolate. I am sure you have heard that dark chocolate and spicy foods can lead the brain to release endorphins. So let's eat chocolate, after all, chocolate helps to keep us sane.
These Eggless Red Velvet Brownies are somewhere between cakey and fudgy.  And even though they are so decadent by themselves, topping them with White Chocolate Cream Cheese frosting made these red cuties totally irresistible.
If you are looking for a last-minute Valentine's recipe, I guarantee that everyone will love these.
Happy Baking, and Happy Valentine's Day!! ????????????

Love what you see? Subscribe to Mommy's Home Cooking so you'll never miss a recipe! Follow along on Instagram, Pinterest, Google+, Twitter, and Facebook for more fun! 
????If you make this recipe, be sure to snap a photo and hashtag it #MommysHomeCooking. I'd love to see what you cook!

Eggless Chocolate Crinkle Cookies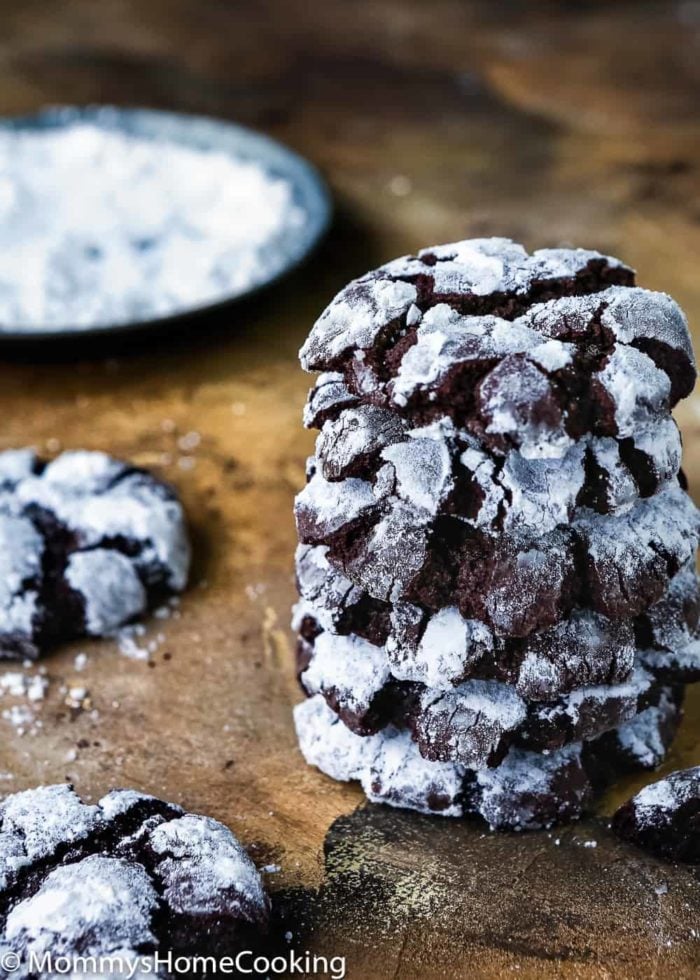 Double Chocolate Chunk Walnut Cookies
White Chocolate Panna Cotta with Red Currant Sauce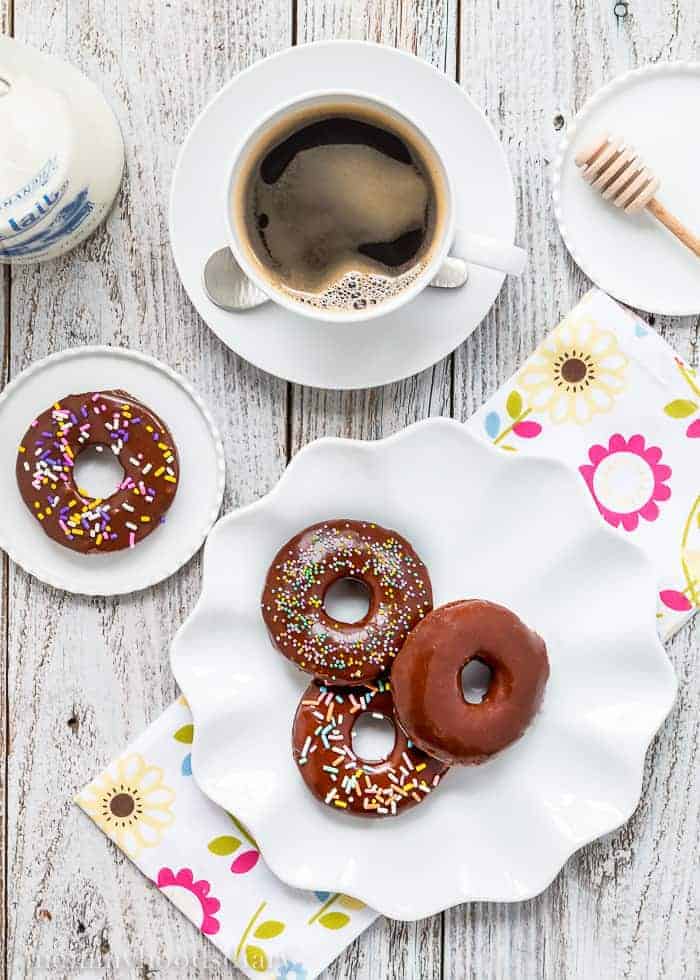 * This post contains affiliate links, thank you for the support in keeping Mommy's Home Cooking up and running!