This Eggless Royal Icing is perfect for decorating cookies! With a subtle lemony taste, it's great for anything from sugar cookies to drawing decorative shapes or gluing together a gingerbread house. It hardens when it dries so decorations stay in place.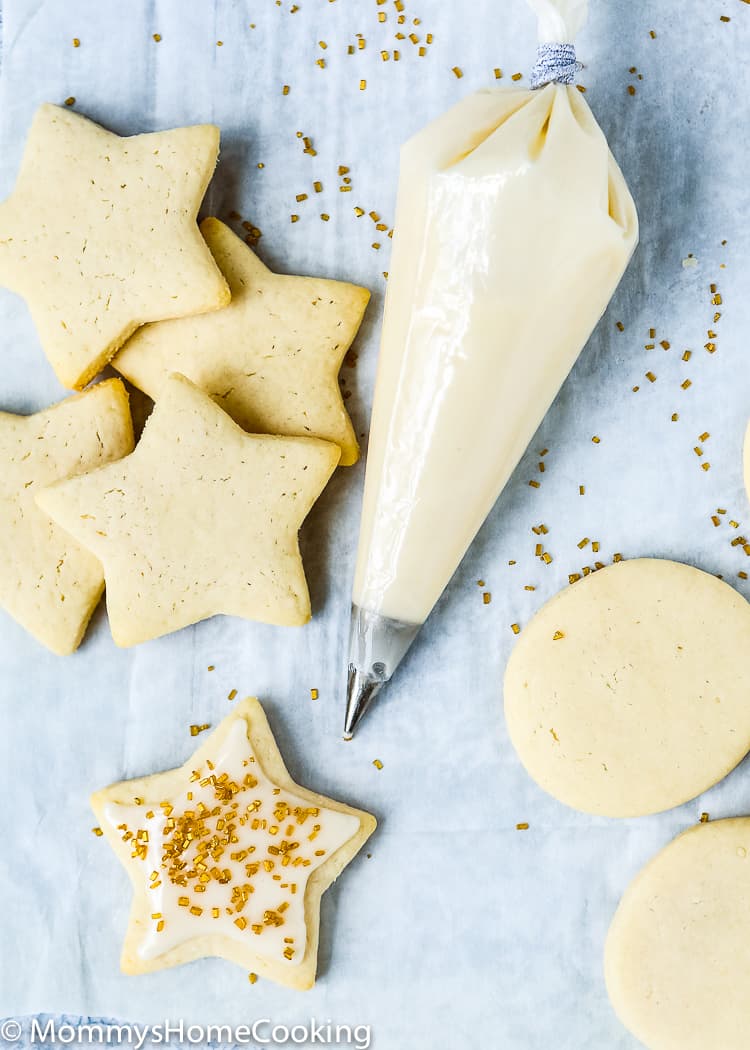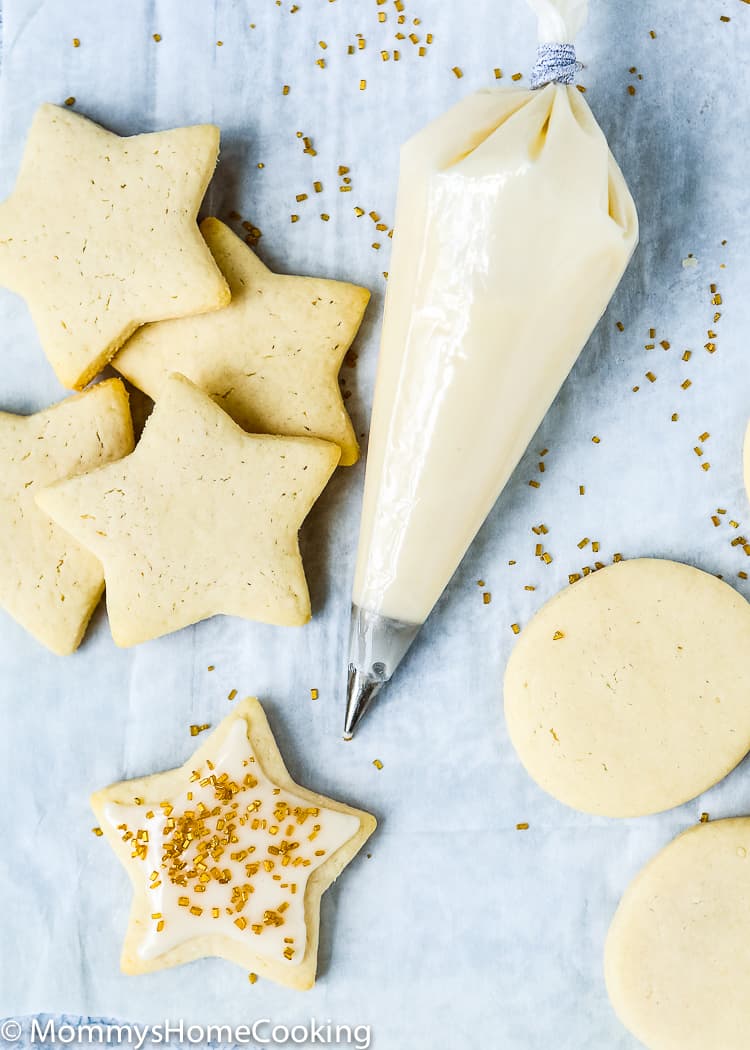 Today, we are going to talk about royalty!
Yeap… Eggless Royal Icing.
First of all, I have to clarify that by no means I am an expert on decorating cookies. Not even close.
But…
My daughter loves to decorate cookies!! Unfortunately, most royal icing recipes and store-bought royal icing products have eggs as an ingredient. So, last year I found out a recipe and tweaked a little to my liking.
If you are not familiar, Royal icing is a thick white icing use to decorate mostly cookies. It dries hard and is very versatile. There are many techniques to work with this icing depending on the consistency and what you want to achieve.
The Eggless Royal Icing recipe I'm sharing today has a thick consistency, which makes it best for detail work, such piping border, drawing decorative shapes, or gluing together a gingerbread house.
Of course, you can thin the icing out with water, depending on how thick you want it.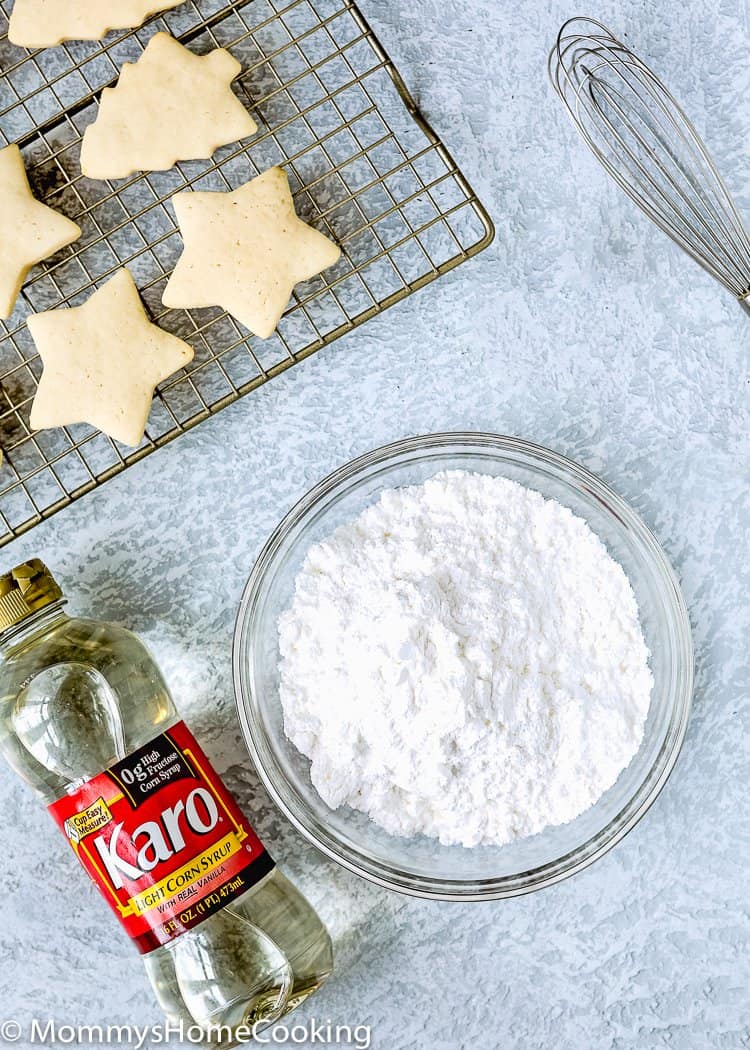 TIPS AND TRICKS TO MAKE EGGLESS ROYAL ICING:
The consistency of this icing is best for detail work, such piping border, drawing decorative shapes, or gluing together a gingerbread house. To thin icing for flooding a cookie, add more water, about 1 teaspoon at the time, stirring slowly. Be careful not to stir vigorously or you will add air to the icing and it won't flood evenly.
If you need a thicker icing mix in a little more confectioner's sugar.
If you need a thinner icing add a few more drops of water.
The lemon juice helps harden the icing, but you could substitute vanilla extract if you prefer for flavor purpose.
Keep all utensils completely grease-free.
To add color divide royal icing among several small bowls and stir in a few drops of gel paste.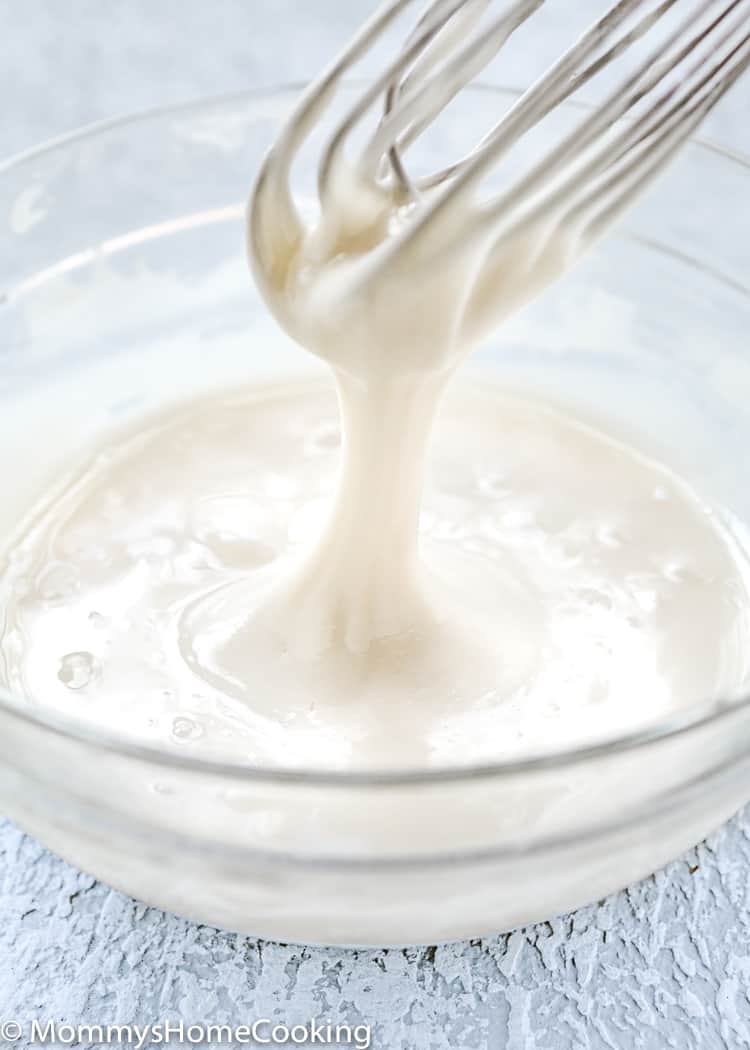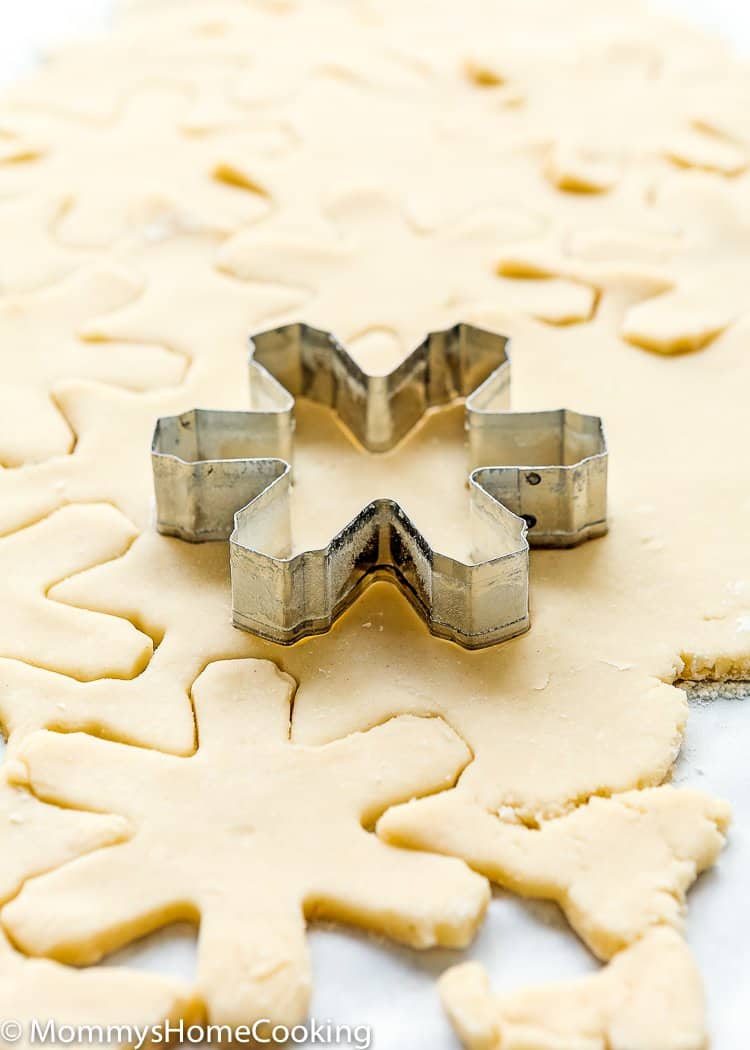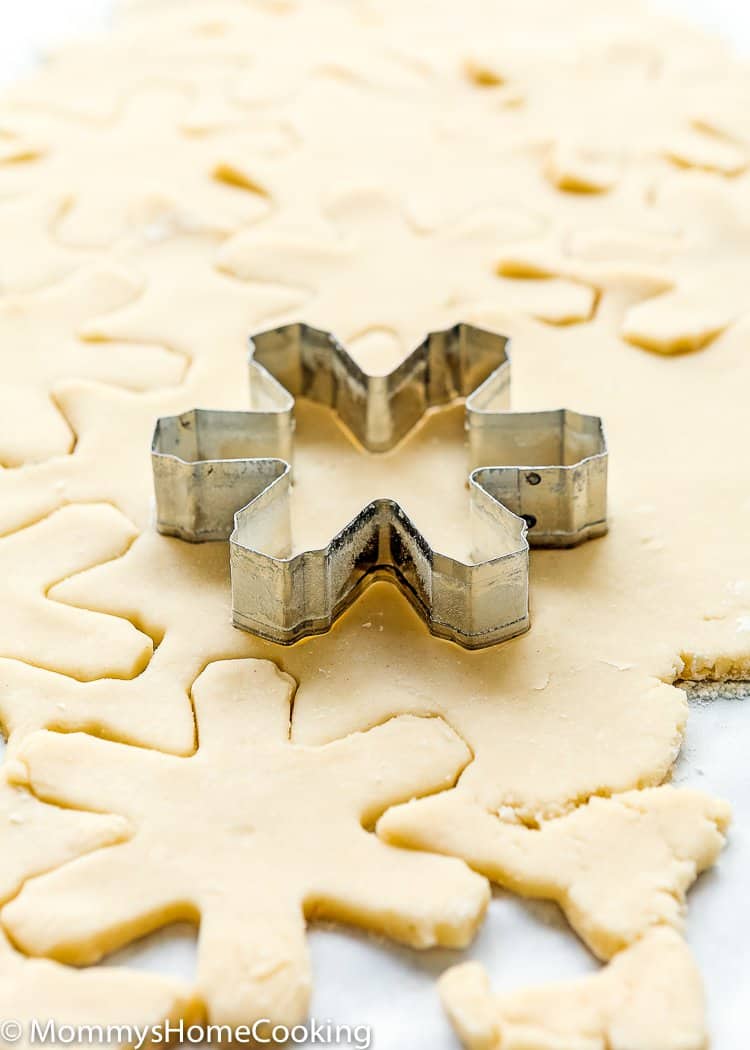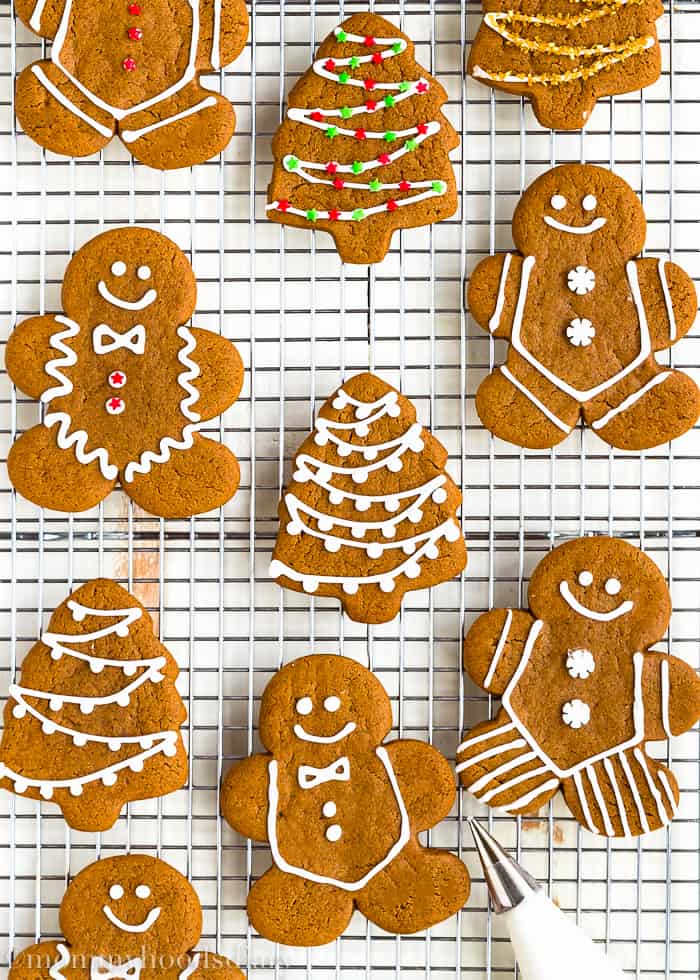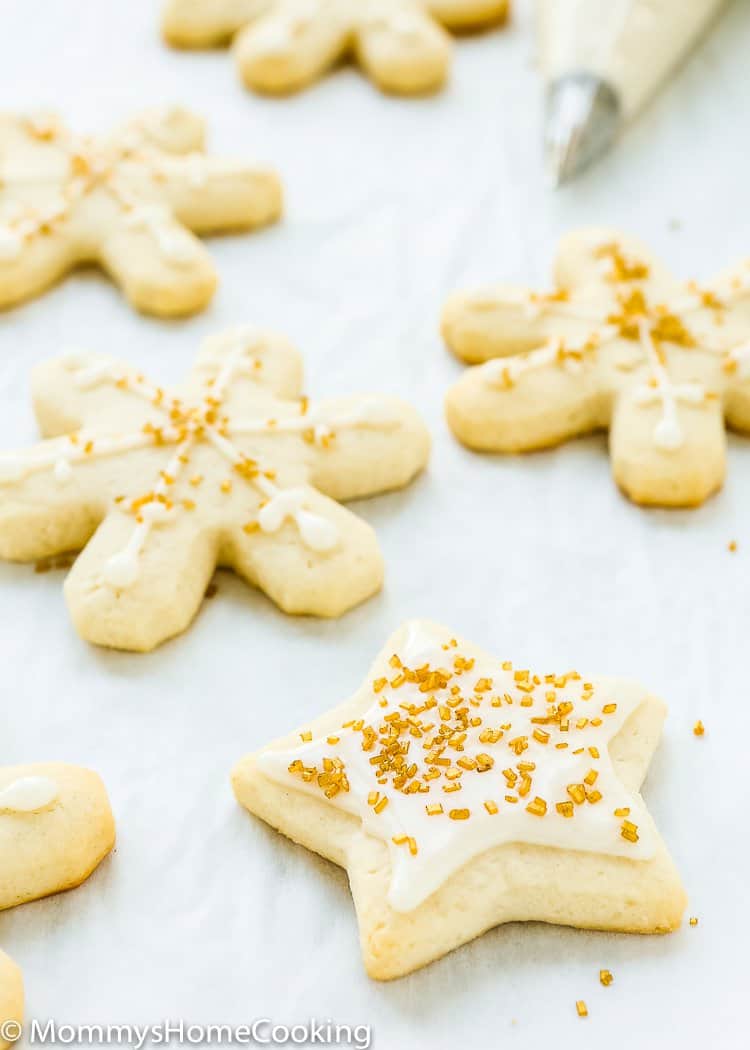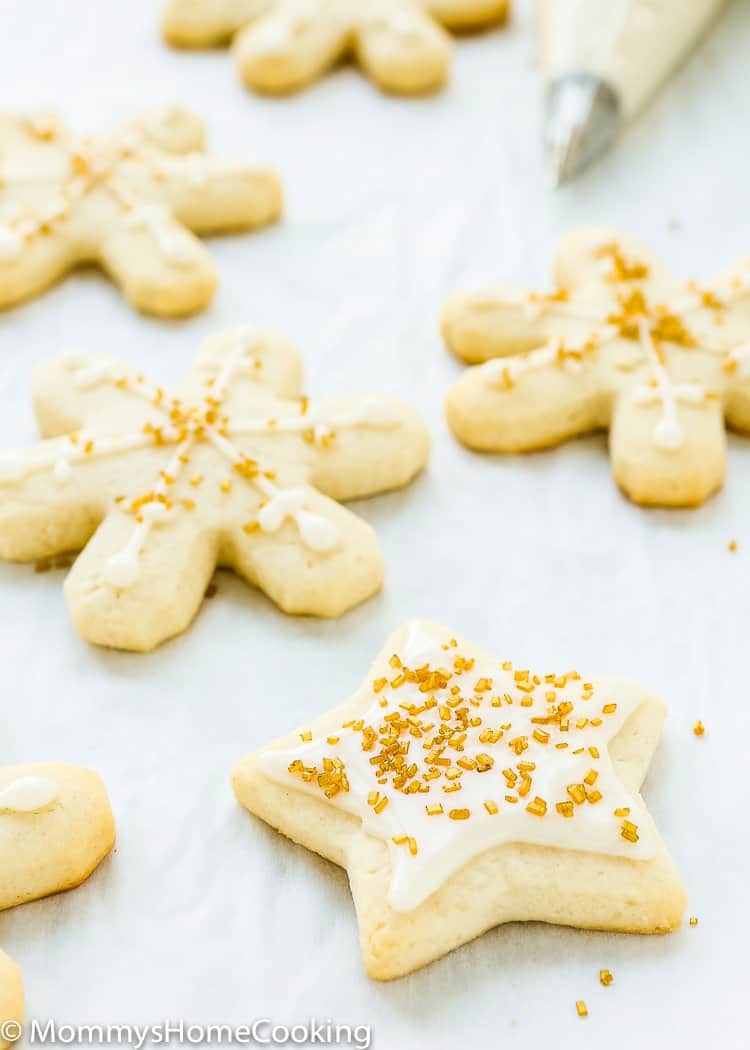 I hope you find this recipe useful and that it helps you create beautiful things.
Happy Cooking!!!

---
Love what you see? Subscribe to Mommy's Home Cooking so you'll never miss a recipe! Follow along on Instagram, Pinterest, Google+, Twitter, and Facebook for more fun! 
????When you make this recipe, be sure to snap a photo and hashtag it #MommysHomeCooking. I'd love to see what you cook!
* This post contains affiliate links, thank you for the support in keeping Mommy's Home Cooking up and running!