Tzatziki sauce, also know as Greek yogurt sauce! Easy to make and delicious. Learn how to make it.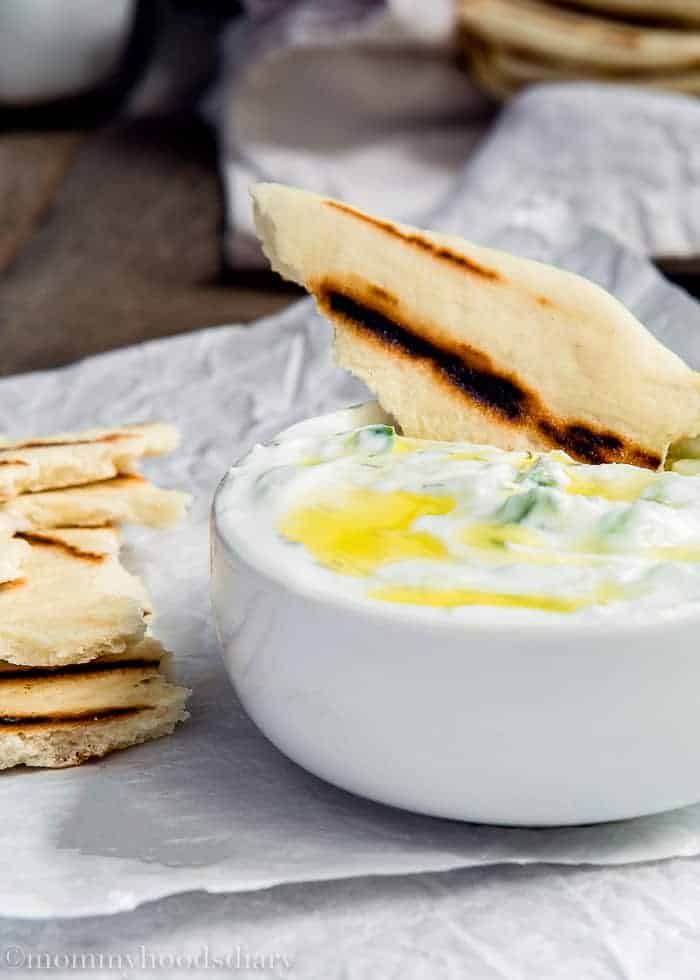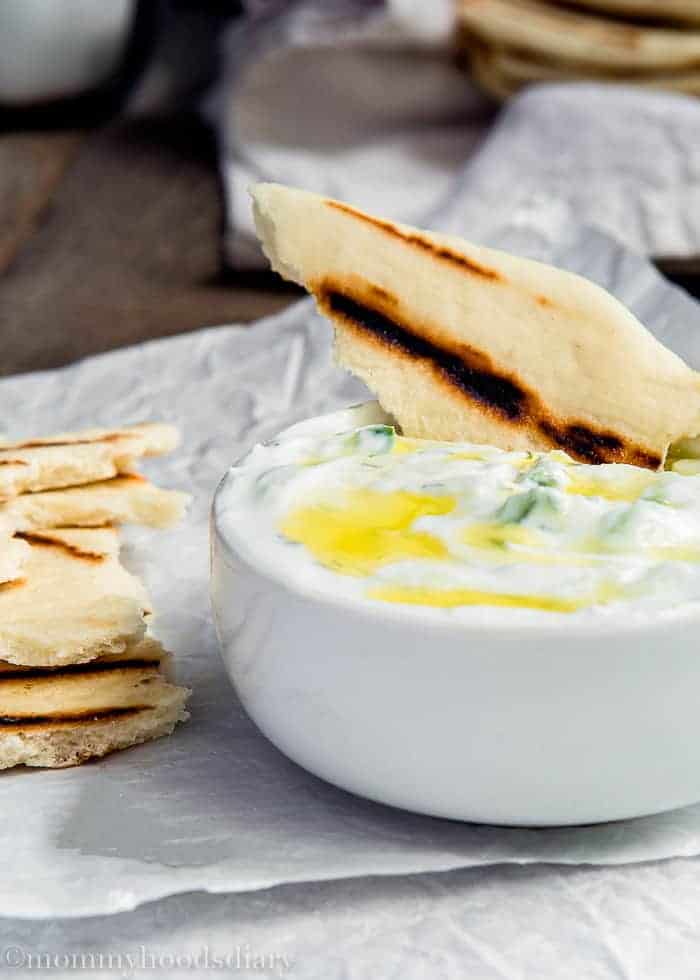 In my constant struggle of trying to lose weight I remembered this sauce that my ex-boss does. She is 100% greek and she taught me that this is the traditional way that her family makes greek yogurt sauce, also known as Tzatziki. The only difference with the original recipe from my boss is that she uses Total Classic yogurt, which makes firmer consistency. I use 2% yogurt.
For me this has been an excellent substitute for sour cream. Much healthier. Rich flavor and excellent consistency. That is why I love adding it to my light version of chicken tacos. I just put a little (ok… more than a little) of this yummy sauce in my corn tortilla with grilled chicken, some tomates, avocado, and little bit of low-fat cheddar cheese … Voilà! A delicious, quick to prepare and very satisfying lunch.
I use it on everything! For an irresistible snack serve it with flatbread.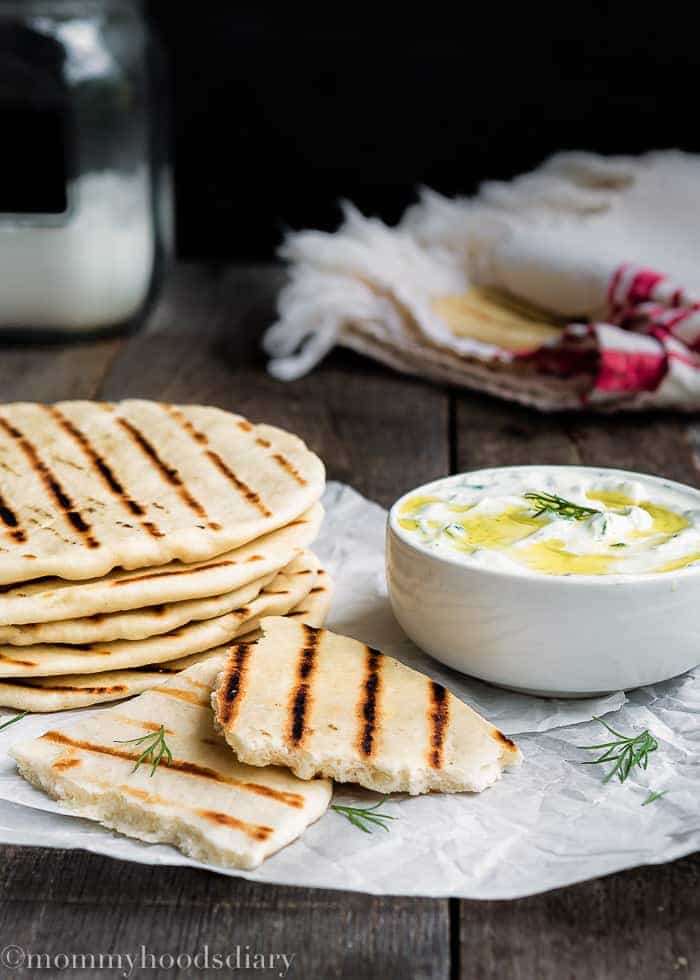 ¡Buen Provecho!
Greek Yogurt Sauce (Tzatziki)
3 cups of Faye Plain Greek Yogurt 2% 1 hot house cucumber, peeled and shredded 2 garlic gloves, minced 2 tablespoons of olive oil 1 tablespoon of dill (dry or fresh) 1 teaspoon of salt
Ingredients
3

cups

of Faye Plain Greek Yogurt 2%

1

hot house cucumber

peeled and shredded

2

garlic gloves

minced

2

tablespoons

of olive oil

1

tablespoon

of dill

dry or fresh

1

teaspoon

of salt
Instructions
Stir together the yogurt, cucumber, garlic, olive oil, dill and salt in a bowl; cover and chill 8 hours or overnight before serving.
I keep it tightly covered in the refrigerator and it lasts up to a week.
Did you make this recipe? I want to see your yummy photos!
Tag @mommyshomecooking on Instagram and hashtag it #mommyshomecooking or Join my Private Facebook Group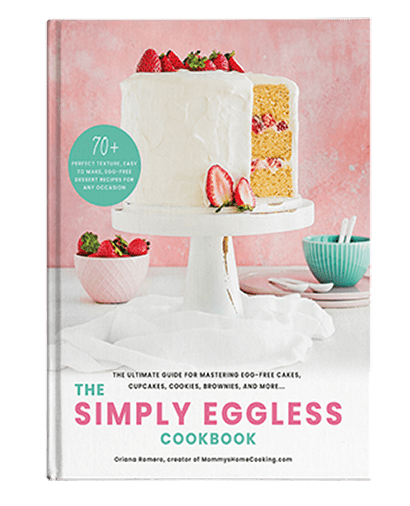 The Ultimate Guide to Eggless Baking!
Includes more than 70 easy-to-make recipes along with full-color photos, detailed instructions, and helpful tips for spectacular results.
Order Now!