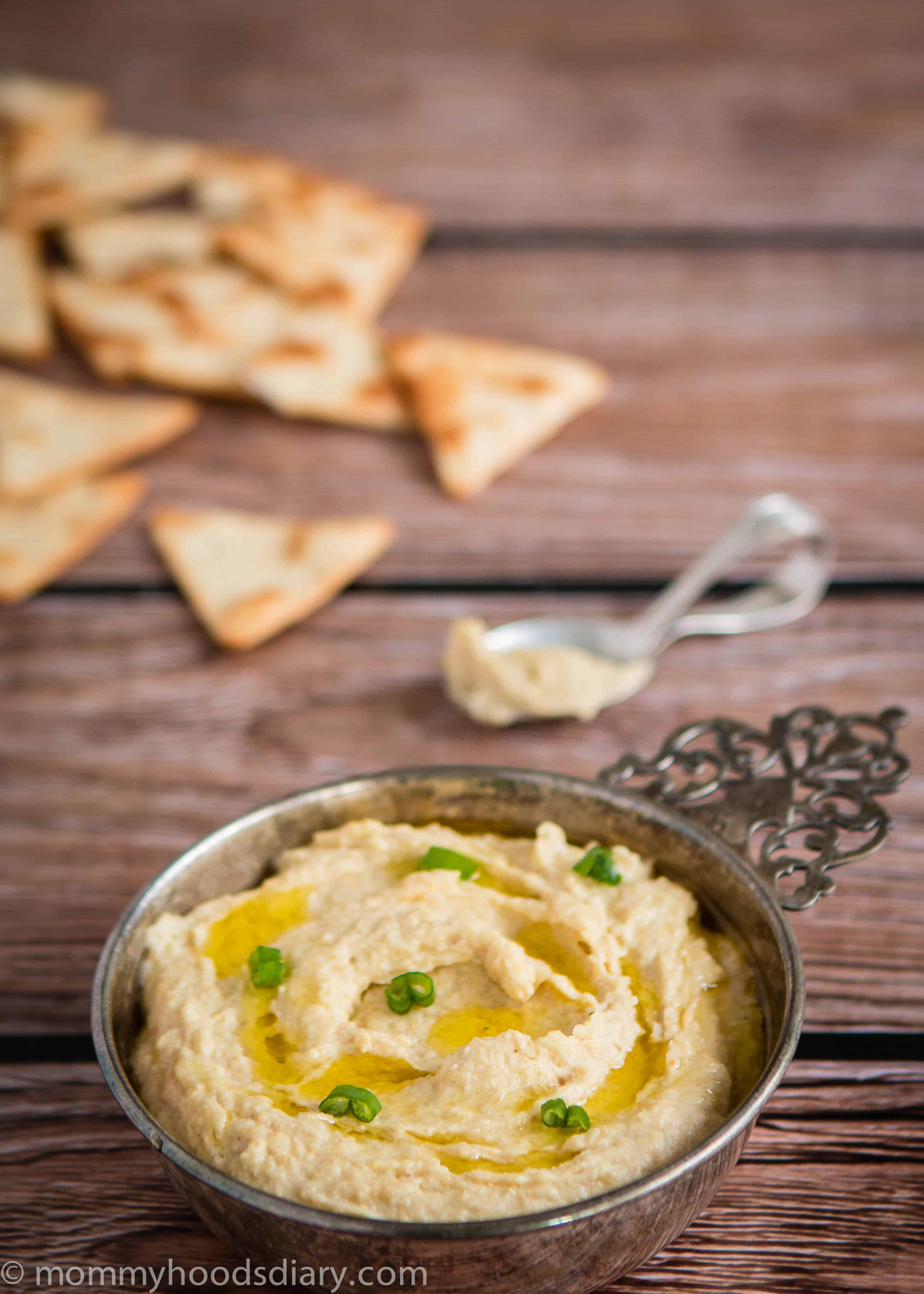 For years I used to buy commercial brand hummus at the grocery store. I mean … it's good! But it's been a while since I started making my own. This so easy you cannot believe it. Besides, once you learn to do the basic recipe you can play with your imagination and make very many flavors.
In the version that share with you today, I added a couple tablespoons of the flaxseed meal. All of you have probably heard of the benefits of flax. It is an excellent source of fiber and omega-3… So I thought; Why not? Of course, I didn't tell anyone, otherwise they wouldn't have eaten it.
As you know my house is full of picky eaters, starting with my husband, if he sees something that is natural and healthy he immediately pouts. For him "organic" is a modern invention to sell food more expensive. Anyhow, that's a topic for another post!
Back to the recipe, you can make countless variations only adding one more ingredient to the base recipe. Some other ideas: extra garlic, roasted peppers, sun-dried tomatoes, hot sauce, olives, cayenne pepper, chipotle peppers in adobo sauce or jalapeño peppers, everything to your taste. BTW, all versions are delicious!!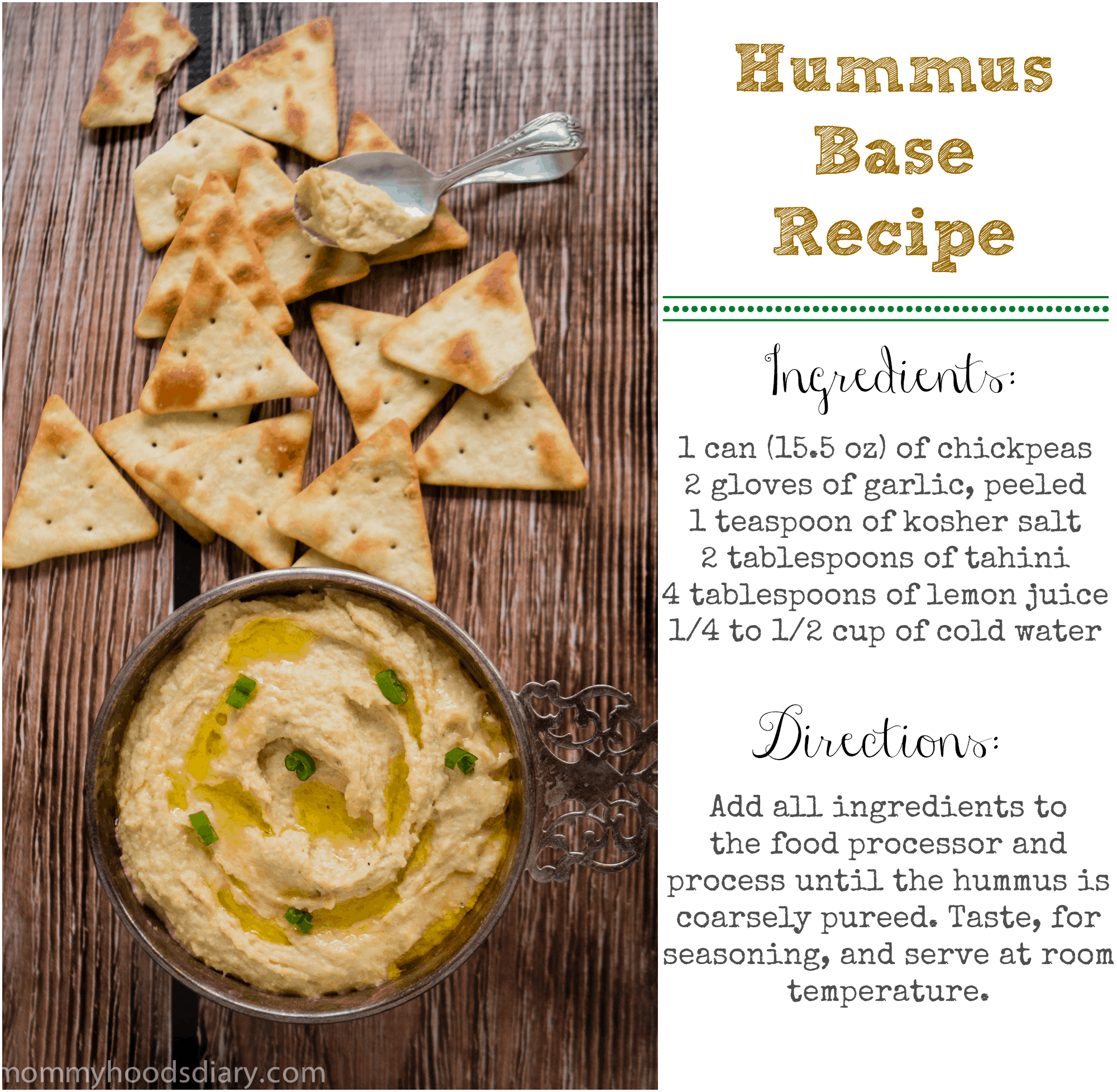 Homemade Flaxseed Hummus
Ingredients
1

oz

can of chickpeas

15.5

2

gloves of garlic

peeled

1

teaspoon

of kosher salt

2

tablespoons

of Golden Flax Meal

2

tablespoons

of tahini

4

tablespoons

of fresh lemon juice

1/4

cup

to 1/2 of cold water

depends on desired consistency, I added 1/4 c

1/2

cup

of olive oil
Instructions
Put the first 7 ingredients in a food processor and process until everything is well incorporated. Stop, scrape down the sides of the bowl, and process again. Repeat two more times to make sure everything will be well incorporated and smooth.

With the processor running, drizzle in the olive oil.

Taste, for seasoning, and serve chilled or at room temperature.
The flax meal will make the hummus have a thicker consistency, so add more or less water as you see necessary to achieve the consistency to your taste.
For a more creamy texture cook your own chickpeas. Place 8 cups of water and 1 lb of dry chickpeas in a slow cooker. Cover and cook on high heat for 4 hours, or on low heat for 8 hours, or until tender.
Did you make this recipe? I want to see your yummy photos!
Tag @mommyshomecooking on Instagram and hashtag it #mommyshomecooking or Join my Private Facebook Group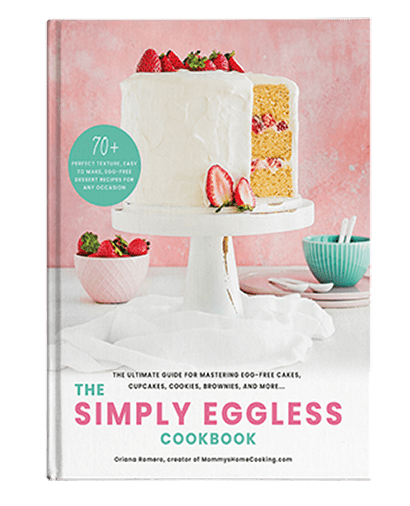 The Ultimate Guide to Eggless Baking!
Includes more than 70 easy-to-make recipes along with full-color photos, detailed instructions, and helpful tips for spectacular results.
Order Now!