Honeydew and Berries Yogurt Popsicles recipe –  the best way to cool off on a hot summer day.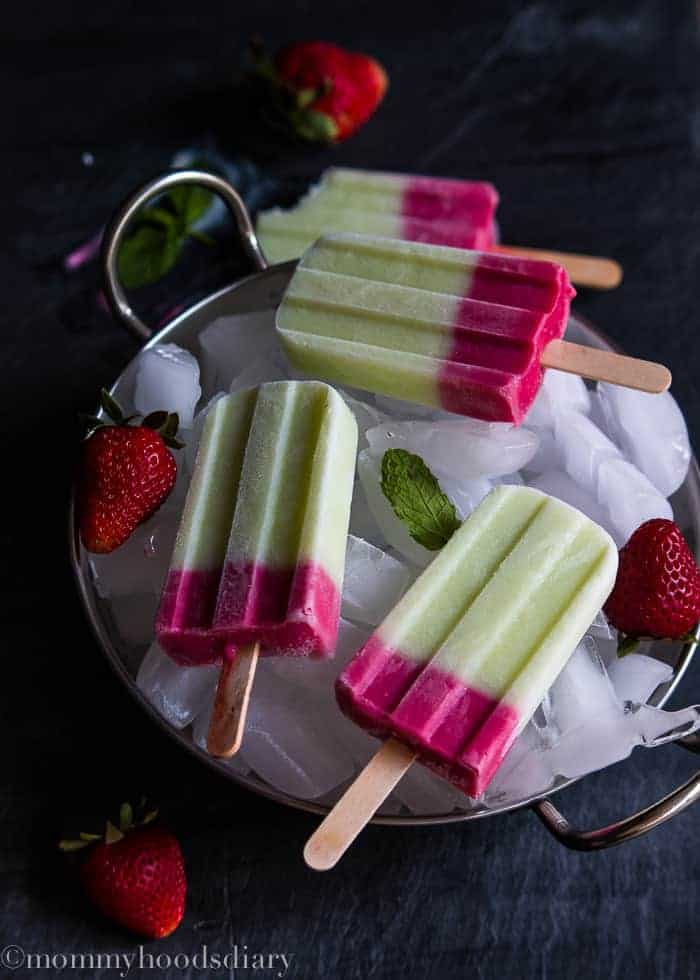 First of all … Happy July 4th to all!
As every year, at summer time, the air conditioning unit in our house decided to go on strike, and the heat that invades our home is unbearable.
My husband has a terrible habit – when it comes to air conditioning – to think that I'm exaggerating. When I start to complain about the heat at home, he  immediately rolls his eyes and says: "it's hot everywhere not just at home" and it is not until we are about to melt that he decides to call the AC guy. GRRRR… men!
So to deal with the situation, without going crazy, I got creative in the kitchen and prepared some tasty Honeydew and Berries Yogurt Popsicles to cool off with. Kids loved them and the best part is that I didn't add sugar and used natural yogurt.
Try to buy good quality fruits, if possible at local farms, to make sure that they are tastier and sweet. Lately, I've been buying fruits at the local farmers market. I've noticed how fruits and vegetables have much more flavor. They are a little more expensive, but it's worth it.
Happy long weekend! And stay cool eating popsicles LOL.
Honeydew and Berries Yogurt Popsicles
Ingredients
2

cups

honeydew melon

peeled, seeded and chopped

12

tablespoons

of Greek plain yogurt

2

cups

of berries of your choice

I used strawberries and raspberries
Instructions
Process honeydew in a blender until smooth. Pour pure into fine mesh sieve to remove any solid. In a medium bowl mix puree and 6 tablespoons yogurt. Scrape into a measuring pitcher for easy pouring. Fill 10 popsicle molds with about 2/3 of the honeydew puree. Freeze for 1 hour or just until firm enough to hold next layer.

Rinse out blender.

Add berries to the blender and process until smooth. Strain through a fine-mesh sieve to remove seeds. Stir 4 tablespoons yogurt into berry puree. Pour over honeydew layer. Freeze for an additional 2 hours, or until firm.

To unmold, turn the popsicle molds sideways and run them under warm water 10-15 seconds.
Did you make this recipe? I want to see your yummy photos!
Tag @mommyshomecooking on Instagram and hashtag it #mommyshomecooking or Join my Private Facebook Group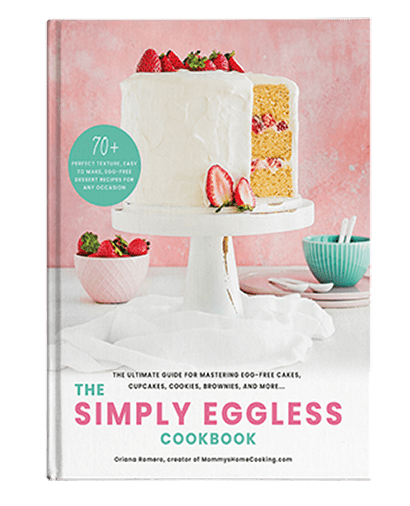 The Ultimate Guide to Eggless Baking!
Includes more than 70 easy-to-make recipes along with full-color photos, detailed instructions, and helpful tips for spectacular results.
Order Now!