This homemade Venezuelan Nata is savory, a little bit tart and super creamy! Keep reading to learn How to Make Venezuelan Nata with only 3 ingredients; it will be ready in 15 minutes. Perfect to spread on arepas, cachapas or casabe.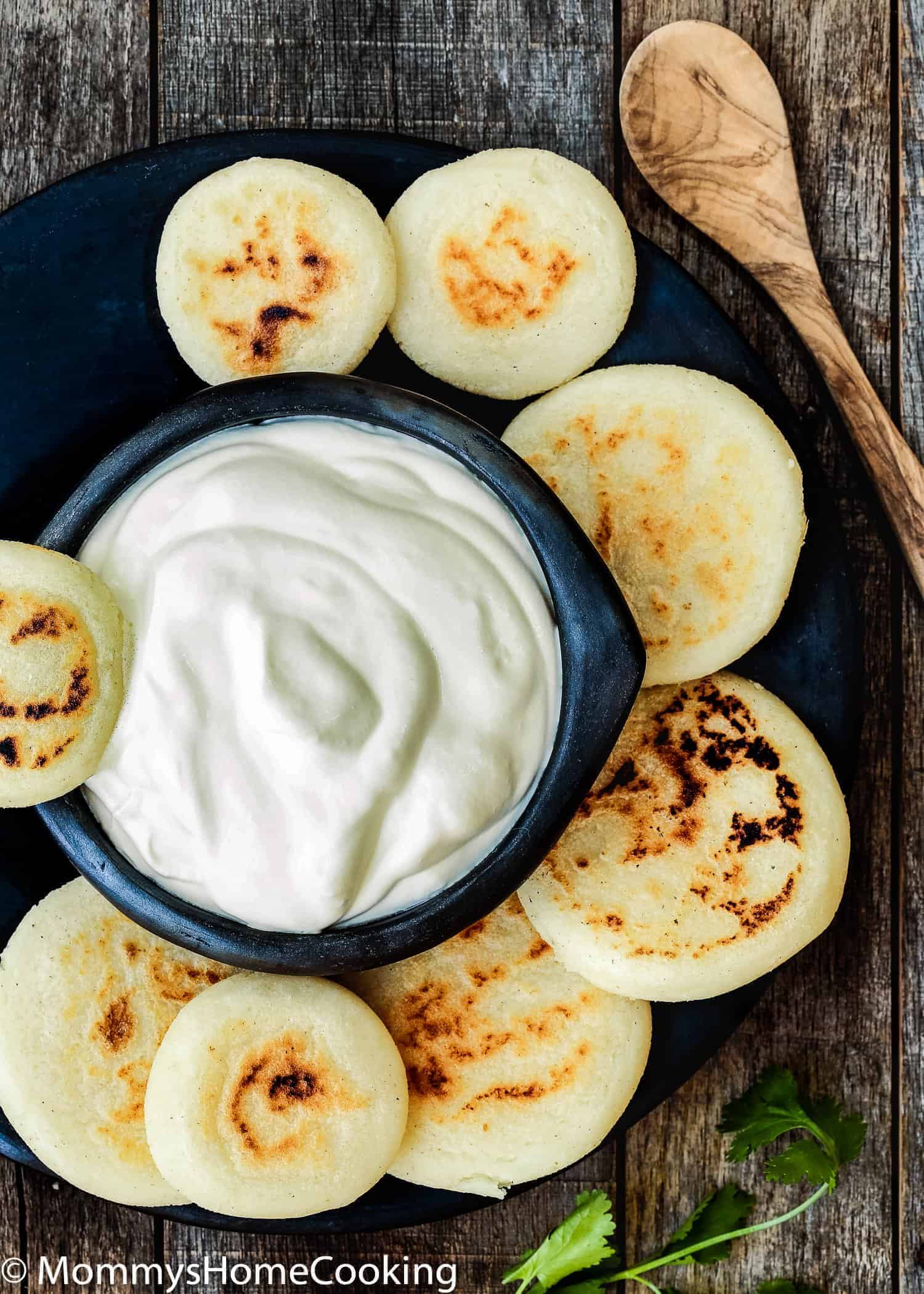 I am super excited to share today's recipe: How to Make Venezuelan Nata. My excitement is because I know it will bring many memories back to thousands, if not millions, of Venezuelans who have migrated to other regions seeking safety and well-being. So, get ready because this Venezuelan Nata recipe will rock your world!
WHAT IS VENEZUELAN NATA?
If you are not familiar, "Nata" is how we called a spreadable cream made from raw cow milk. It's salty and a little bit tart, and super creamy. In Venezuela, we serve Nata with arepas, cachapas (corn pancakes) and casabe (cassava bread).
This delicious cream is an essential element in a Venezuelan traditional breakfast, which is arepas, caraotas Negras (black beans), Perico (Venezuelan scramble eggs), shredded white cheese, and of course NATA. Just thinking about it made my mouth water.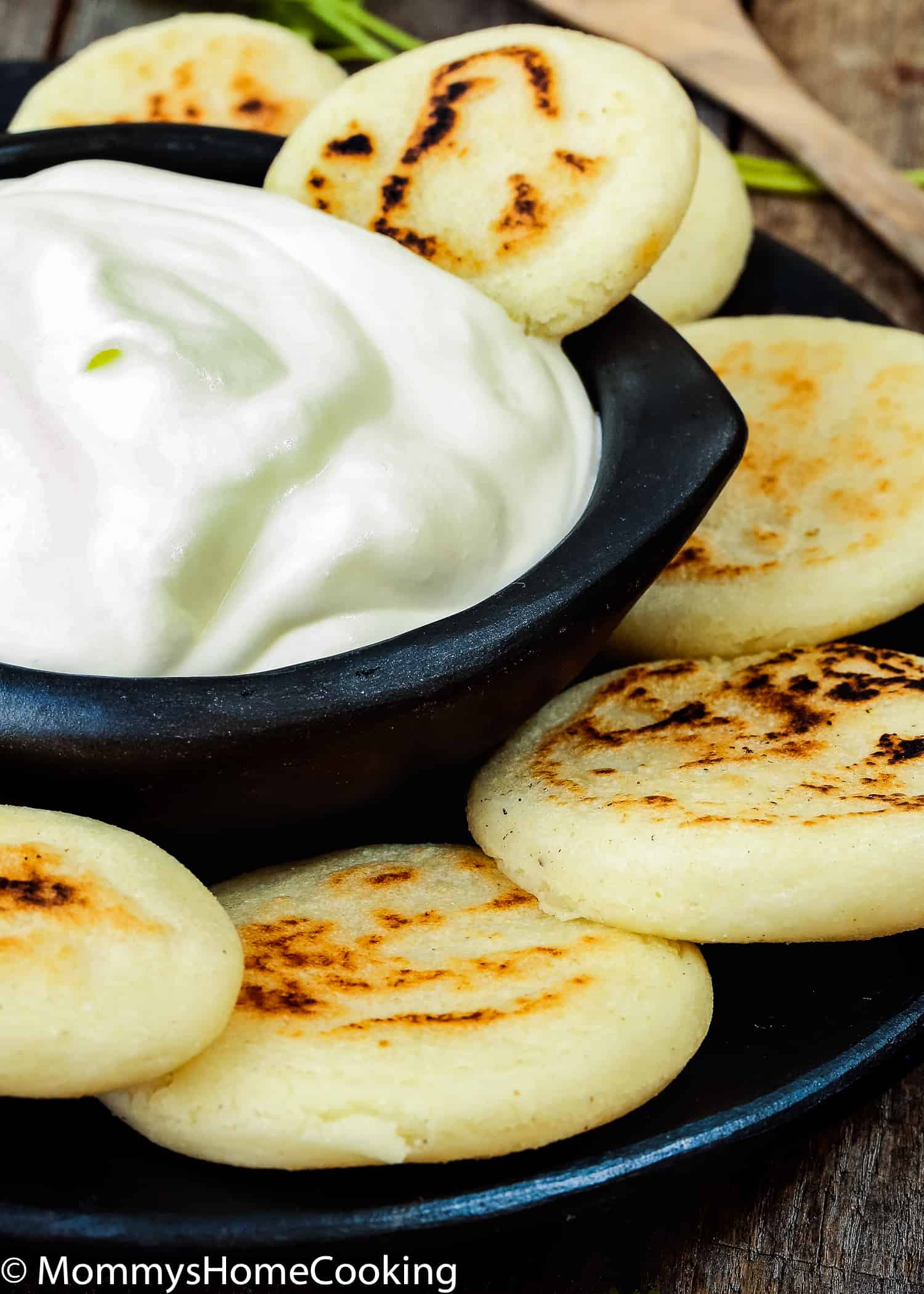 This Venezuelan Nata recipe only requires 3 ingredients and it will be ready in 15 minutes. The hard part is to be patient while the cream reaches the right consistency.
TIPS AND TRICKS TO MAKE VENEZUALAN NATA
Beat the cream on low speed for 5-8 minutes, just until it thickens a little but still running. Then add the lemon juice and salt and increase speed to medium and continue beating until soft peaks form.

DO NOT beat on high speed. It takes time for the cream to reach the right consistency. If you beat the heavy cream too fast you will end up with salty whipped cream, not nata.

Use lemon juice instead of lime juice. After many testing, I noticed that limes are too tart for this recipe.

Store in a covered container in the refrigerator up to 5 days.

Serve with arepas, cachapas, or casabe.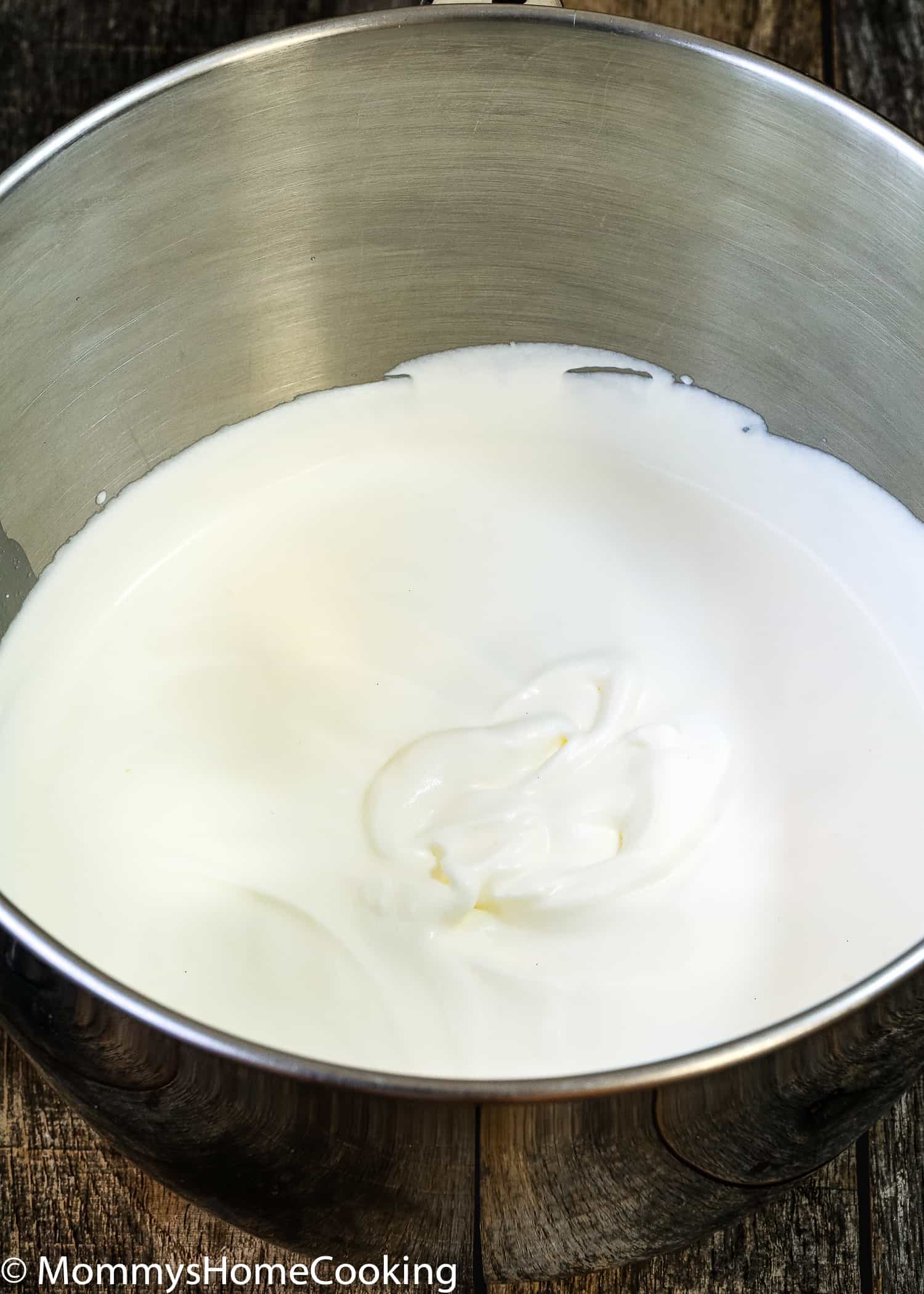 LOOKING FOR MORE VENEZUELAN RECIPES?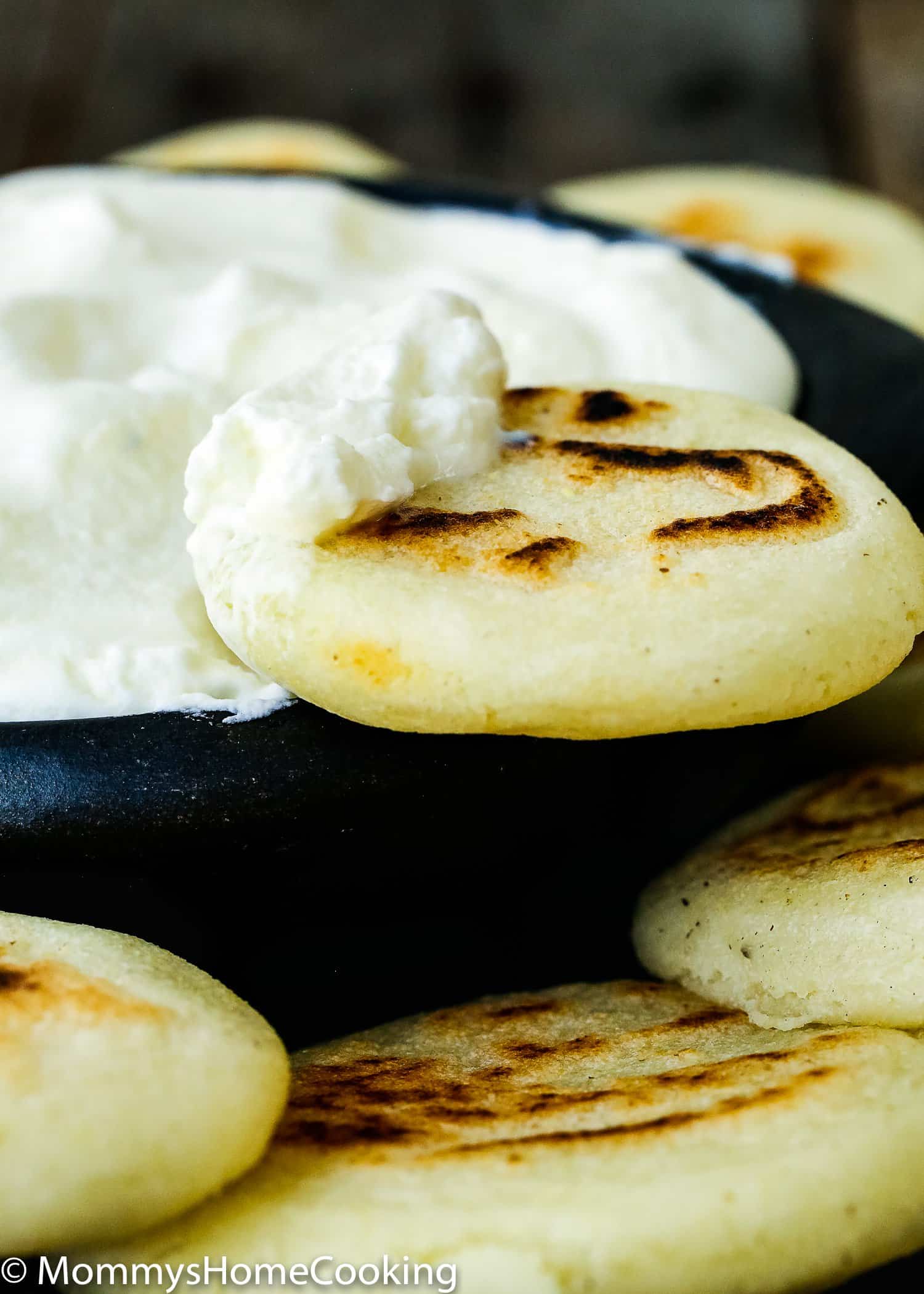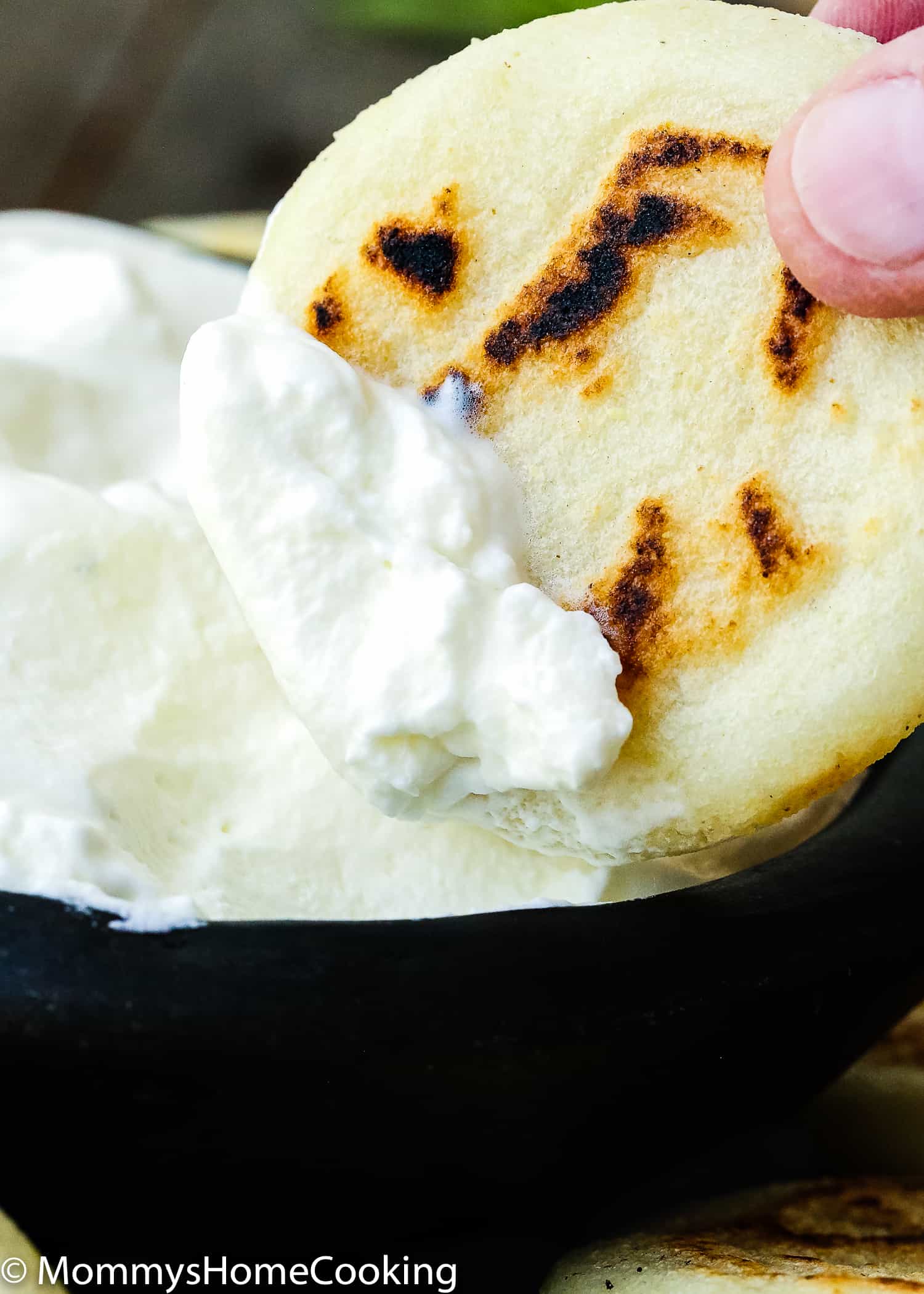 I am aware that this is not the traditional way of making Venezuelan Nata, but if you live in a place where it is not easy to find, and you are dying to eat an arepa with nata, believe…. this will do the trick!
My family adores Nata! I usually make a big batch over the weekend and keep it in the refrigerator for the whole week.
Happy Cooking!

---
Love what you see? Subscribe to Mommy's Home Cooking so you'll never miss a recipe! Follow along on Instagram, Pinterest, Google+, Twitter, and Facebook for more fun! 
📱When you make this recipe, be sure to snap a photo and hashtag it #MommysHomeCooking. I'd love to see what you cook!
* This post contains affiliate links, thank you for the support in keeping Mommy's Home Cooking up and running!
↓ ↓ ↓ PIN THIS TO YOUR PINTEREST BOARD↓ ↓ ↓ ↓