This is a compensated campaign in collaboration with Ragú® and Latina Bloggers Connect. However, all opinions expressed are my own.
 This Lasagna Zucchini Rolls recipe offers a lighter version of a classic Italian dish and comes together in less than 30 minutes. Believe me you don't need to be vegetarian to enjoy this dish!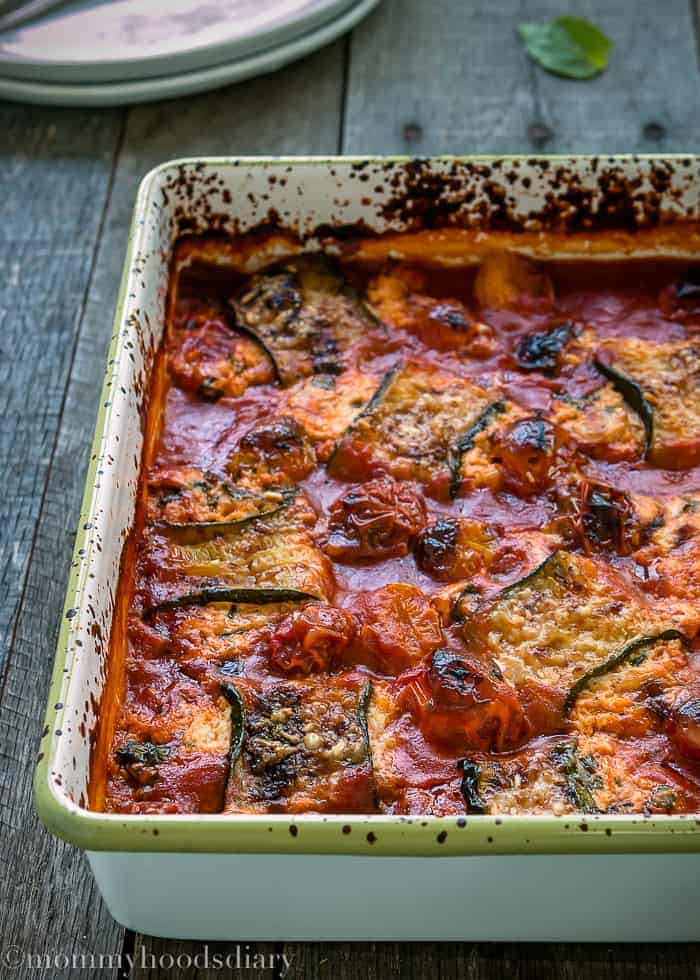 This is one of my all-time favorite lasagna recipes. It's vegetarian and I promise you that you won't miss the meat, or the pasta. Seriously. I love that this one is on the lighter side and it comes together REALLY fast.
I realize that I've posted several meatless recipes lately. Hopefully I'm not boring you! We really enjoy these kinds of recipes. They are not only an easy way to eat healthfully but to a great way tosave money too.
We really enjoy this kind of recipes. The kids love to help me to roll the zucchinis. They feel so proud! And then they eat the rolls without any complains. Plus, we had a good time in the kitchen. Win Win.
I'm always looking for cool tips and things that make my life easier so I used Ragú Sauce. It helped me to save time without sacrificing taste.
Ragú® is celebrating the magic of everyday meal time, and they're not just talking great tasting recipes! Playing up the silly, rewarding, exasperating, crazy, lovable side of #Saucesome, create a spin on one of the eleven Ragú® classic recipes while also sharing what #Saucesome means to you and your family.
This is our #Saucesome moment!! What is yours?
You are going to love these lasagna zucchini rolls! They are creamy, cheesy and saucy. So let's get rolling!
Happy Monday =)

Lasagna Zucchini Rolls
Ingredients
4

zucchini

2

tablespoons

olive oil

2

cups

ricotta cheese

1

cup

pecorino cheese

shredded

1

tablespoon

lemon ring

finely grated

1/2

cup

fresh tarragon leaves

finely chopped

1/2

cup

fresh basil leaves

finely chopped

1

teaspoon

garlic and tomato seasoning spice

see notes

Salt and black pepper to tastes

1

Jar Ragú® Chunchy Tomato

Garlic and Onion Ragu (or your favorite Ragú® Sauce)

1 1/2 - 2

cups

grape tomatoes

1/4

cup

heavy cream

1/4

cup

Parmesan cheese

grated (optional)
Instructions
Preheat oven to 425º F. Cover a big baking sheet with parchment paper.

Cut boths end of the zucchini. Carefully, slice lengthways into 1/4-inch slices (see notes). Lightly brush each slice with olive oil. Place on baking trays and roast for 5 – 8 minutes, or until fork tender and lightly brown. Set aside.

Reduce oven temperature to 400º F.

Combine ricotta, pecorino, lemon ring, tarragon, basil, spices, salt and pepper in a large bowl. Set aside.

Place Ragú® sauce into a 9x9 baking dish; evenly distribute the tomatoes.

Add 1 tablespoon of the ricotta mixture on each slice of zucchini and roll to enclose. Place rolls over the Ragú® sauce and between the tomatoes. Drizzle with heavy cream and sprinkle Parmesan cheese, if using.

Bake for 20 minutes, or until bubbling and golden. Serve hot.
Don't slice the zucchini too thin or they will break when you try to roll them. I got about 5 slices from each zucchini, of course it will depend of the size if the zucchinis. I suggest buying zucchini that are long. Discard the two outer slices that are mainly skin.
Let the strips of zucchini cool down before you roll up.
Did you make this recipe? I want to see your yummy photos!
Tag @mommyshomecooking on Instagram and hashtag it #mommyshomecooking or Join my Private Facebook Group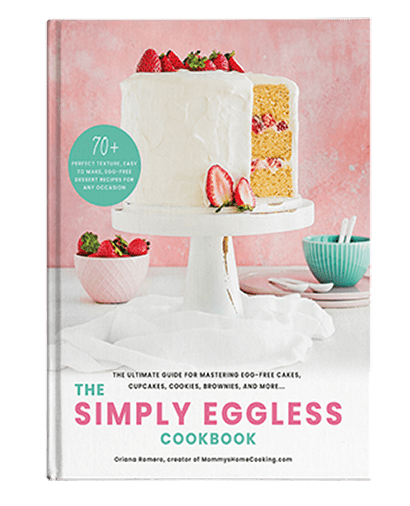 The Ultimate Guide to Eggless Baking!
Includes more than 70 easy-to-make recipes along with full-color photos, detailed instructions, and helpful tips for spectacular results.
Order Now!
For more recipes ideas visit Ragú Facebook page or Pinterest, or check out Ragú® on Twitter @RaguSauce and #Saucesome. Also visit www.RaguSweeps.com for a chance to win a weekly $1,000 prizes and the $12,000 Grand Prize towards a Saucesome kitchen makeover!