Aclaratoria: Soy miembro de la comunidad Social Fabric® de Collective Bias®. Esta oportunidad ha sido compensada como parte de una amplificación de compradores sociales para Collective Bias y su cliente.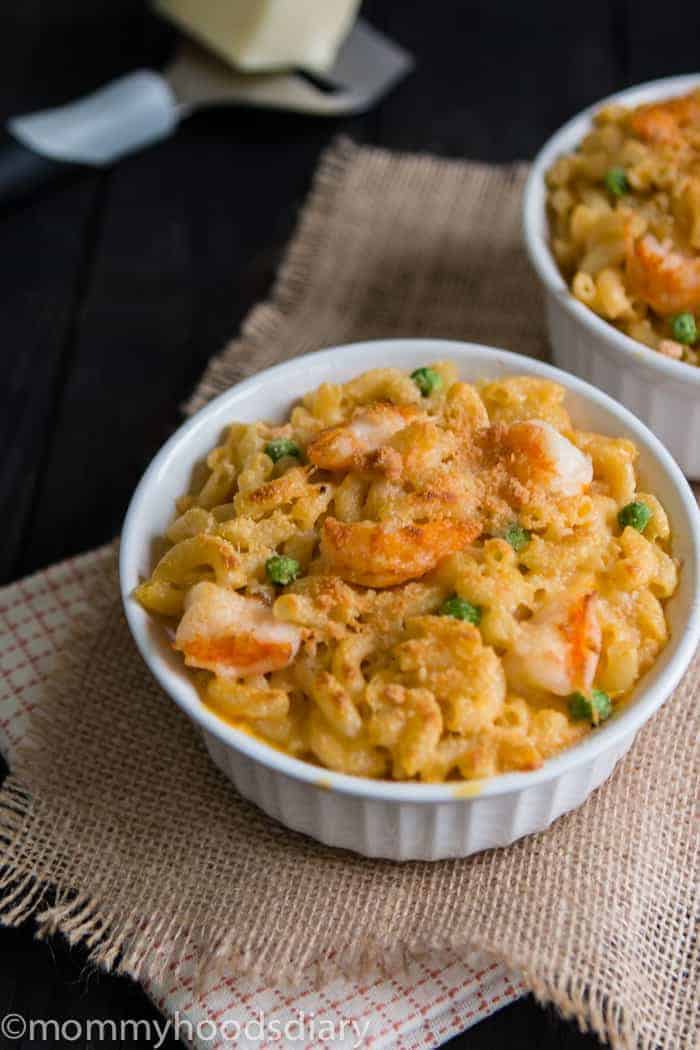 Quien dice que los Mac & Cheese son una comida para niños?
En casa a todos nos gusta…¡desde el más grande hasta el más pequeño! Y esta receta de Mac and Cheese con Mariscos te va a encantar.
La verdad es que con una vida tan agitada necesitamos cosas que nos la haga más fácil. Llegar a casa después de un largo día y tener que preparar una cena complicada, es algo que no acostumbro hacer. Desde siempre hemos estado acostumbrados a cenar cosas fáciles y sencillas de preparar. Muchas veces con unas arepas o unos sándwiches estamos más que satisfechos. Otras veces preparo comidas un poquito más elaboradas como esta receta que comparto hoy con ustedes.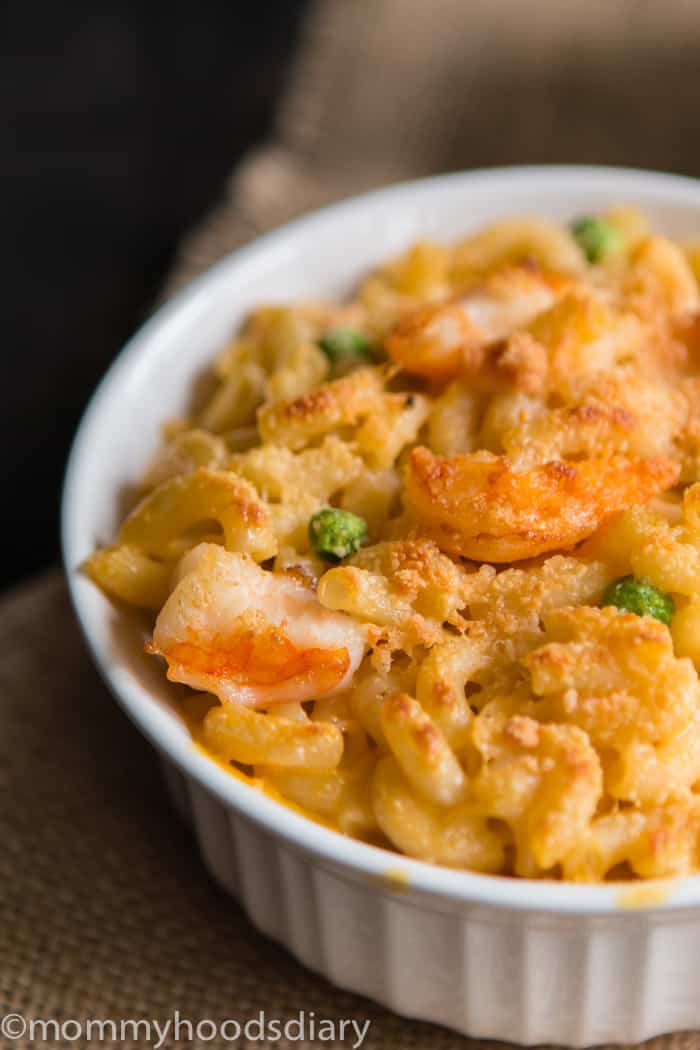 Y ahora que ya casi va a empezar los juegos del campeonato de futbol tengo que preparar más comidas fáciles para fiesta. Por los momentos mi esposo ya invito a unos cuantos amigos a casa para ver el partido inaugural, y como esta receta es tan rica, sencilla y además fue todo un éxito, planeo prepararla para ese día.
A mis hijos les gusta tanto el Mac & Cheese, cada vez que voy a Walmart, nunca me olvido de poner unos cuantas cajitas en mi carrito de compras. Por supuesto que tampoco pueden faltar los jugos Capri Sun… ¿Sabias que ahora tienen un nuevo empaque y nueva formula? ¡Siii! Ahora el fondo es transparente y puedes ver el interior de la bolsa.
Personalmente, me gusta variar la comida que le doy a mi familia así que trato de hacer cosas diferentes con los Mac & Cheese, le pongo vegetales primavera, atún, brócoli, pollo, los mezclo con salsa bolognesa, etc… Así ellos comen lo que le gusta y yo me siento tranquila que lo que les sirvo tiene un poco más de nutrientes.En esta oportunidad prepare ¡Mac and Cheese con Mariscos!…mmmm, realmente deliciosos.
Te invito a que sigas los hashtags #GolazoKraft y #CollectiveBias para más ideas de como celebrar esta fiesta deportiva con deliciosas recetas.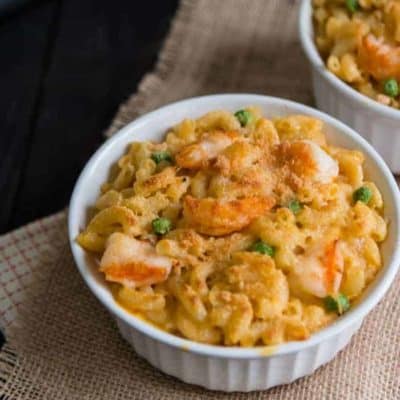 Ingredients
2

cucharas de aceite de oliva

1/2

taza de cebolla

finamente cortada

1

diente de ajo

finamente picado

1/2

lb

de camarones frescos

8

oz

de carne de cangrejo natural

1/2

cucharadita de sazonador de mariscos

Sal y pimienta al gusto

1

caja de Mac & Cheese Familiar

sabor original

1

taza de crema half and half

2

cucharadas de mantequilla

1

taza de queso parmesano

rallado

1

taza de queso monterey Jack

rallado

1

taza de queso fresco

rallado

1

taza de guisantes

descongelados, peas
Instructions
En un satén mediano a fuego medio agrega el aceite. Cuando el aceite este ligeramente caliente agrega la cebolla y sofríe por 3 minutos, o hasta que este traslucida. Añade el ajo y sofríe por 1 minutos más, revolviendo constantemente para que no se queme.

Agrega los camarones y el cangrejo y sofríe por 5 minutos, o hasta que los camarones estén cocidos (cuando los camarones ya están cocidos se tornan con un color rosado). Sazona con el sazonador de mariscos. Prueba y si necesita más sazón agrega un poquito de sal y pimienta al gusto. Retira del fuego y reserva.

Precalienta el horno a 400º F. Rocía con aceite de oliva en aerosol un envase para hornear de 9x9 pulgadas.

Prepara los Mac & Cheese según las instrucciones del paquete.

Cuando los Mac & Cheese ya estén listos agrega la crema half and half, mantequilla, 1/2 taza de queso parmesano, queso Monterey Jack, queso fresco y la taza de guisantes. Mezcla bien hasta incorporar.

Agrega los mariscos y mezcla bien para incorporar.

Vierte la mezcla en el fuente para hornear previamente preparada y agrega la 1/2 taza restante de queso parmesano sobre la superficie uniformemente.

Hornea por 10 minutos, o hasta que este dorado.

Sirve inmediatamente.
⭐️ RATE THIS RECIPE ⭐️
Do you have any questions? Ask me! I am happy to help 🙂