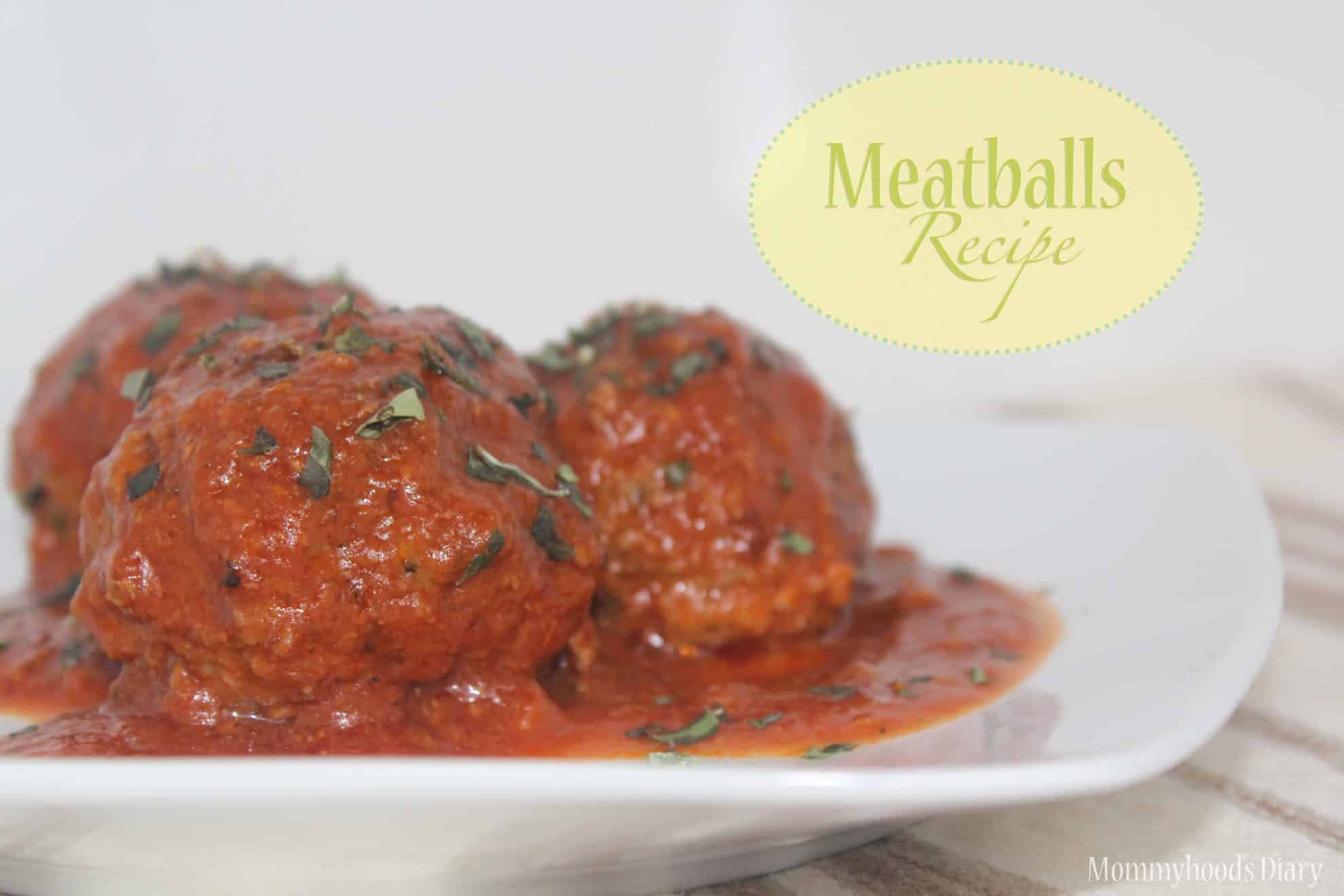 In my attempts to entice my picky eater to try something new I remembered this recipe I had a long time since I prepared. Meatballs was a dish that I ate very often in my childhood. We did not eat them with pasta but with white rice and  fried plantains.
I always remember my mom saying: " the secret is to  add milled soda crackers to the mix"… Oops the secret was revealed!!
Let me tell you my little guy  loved them. In fact he ate them for two days straight without grumble. I served them with the rice and broccoli. I'm so happy. If you've had a picker eater at home you know how frustrating it can be.
Ingredients:
1 lb  lean ground beef (I used 93%)
1 medium onion, shredded
1 egg, beaten
1 1/2 teaspoons dried basil
1 1/2 teaspoons dried oregano
1 teaspoon garlic powder
10 soda crackers, milled
Salt and pepper, to taste
3 tablespoon of olive oil
2 can (8 oz) of tomato sauce
1/2 cup of water
1 bay leaf
 Directions
 In large bowl combine onion, egg, basil, oregano, garlic, soda crackers, salt and pepper and combine.
Add the ground  beef and using your hands mix all ingredients until well incorporated.
Coat a large saucepot with olive oil. Bring the pot to a medium-high heat.
Shape the meat into desired size. Make sure they are all the same size so they cook evenly.
Place  the meatballs in the saucepot  and browned on all sides.
Reduce the heat to low and add tomato sauce, water and bay leaf. Adjust the seasoning with more salt and pepper if desired. Cover and  cook for 25- 30 or until the sauce thickens slightly, stirring occasionally.