A month ago, my two little ones started preschool. This is the second for Matthew and the first year for Vicky. They were both very excited. Matthew's excitement was because he would see his friends again after a long summer break. I think Vicky did not understand how things were going to be, but just the fact that she would carry the bag that Andrea made especially for her was enough reason to make her happy.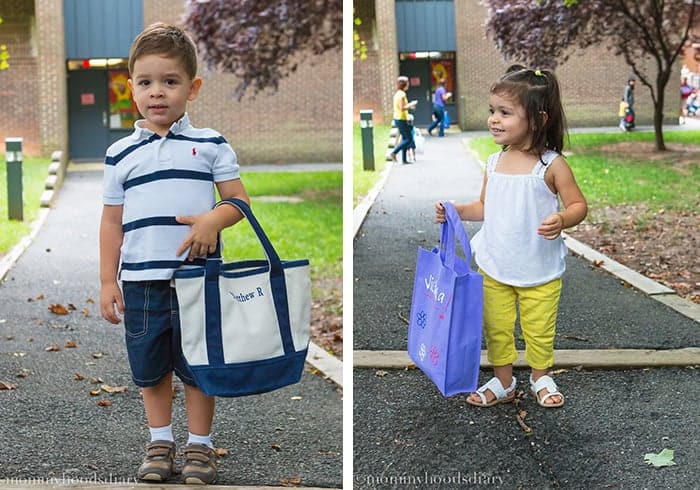 My little princess was confused. She is accustomed to taking Matthew to school and returning home with mommy. When she realized that she would stay too, the crying started. Hers and mine, of course! I knew I had to be strong and not let her notice that mom was worried. I summoned my courage, kissed her, said: "I love you," turned around, and left. Walking to the door, I could hear her crying. Oh God … so hard! But I knew very well that that was routine and that it would take days for her to adapt.
After a month, I am thrilled to announce that tears have ceased, hers and mine. Last week, she was thrilled to go to school, ate her snack, played, painted, and enjoyed playing with classmates.
Here is the other side of the story!
Matthew…
He is simply a happy boy. I have never seen a child so friendly. He was excited to see his friends. When he walked into his new classroom and saw different teachers, he hesitated a bit, but it took him only seconds to adjust. The good news is that many of his peers of last year are in the same class, which has helped make the transition smoother.