Whether you're celebrating Valentine's Day with someone special tomorrow, or just looking for something deliciously to kick off the weekend, I promise you'll fall in love with this Raspberry Vodka Mojito.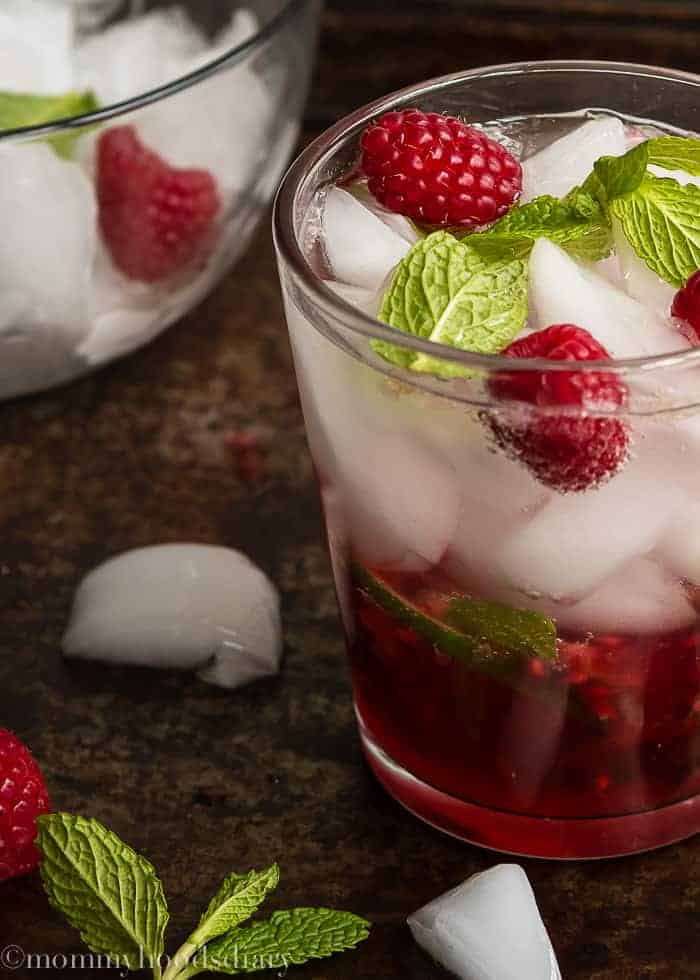 Valentine's Day is tomorrow! Do you have any plan?
I don't want to ruin the party but in my opinion, Valentine's Day is over-rated. Seriously! Not to mention that lately it has become increasingly commercialized. It's like if your love is measured by how much did you spend buying the present, or how big was the flowers bouquet, or how expensive was the restaurant. So unreal.
After 25 years of marriage, I know love is not about that. Love is much more complex. For me – I mean us – it's more about showing your partner love and consideration 365 days in the year. That will make a greater impact than doing so just on Valentine's Day. It's a beautiful gesture to buy someone flowers or chocolates on the 14th, but it's even more beautiful to treat them with care every other day as well.
I am super lucky to have the husband that I have. He is my soul mate. He understands me and knows what I want even before I ask. And after all these years he finally knows how I like my morning coffee hahaha. We have good days and bad days, just like any other marriage, but together we can overcome any obstacle.
Chu, I know you're going to be the first person to read this post…So I Love you! Thank you for everything you do for our family. And thank you for making me feel loved every day ♡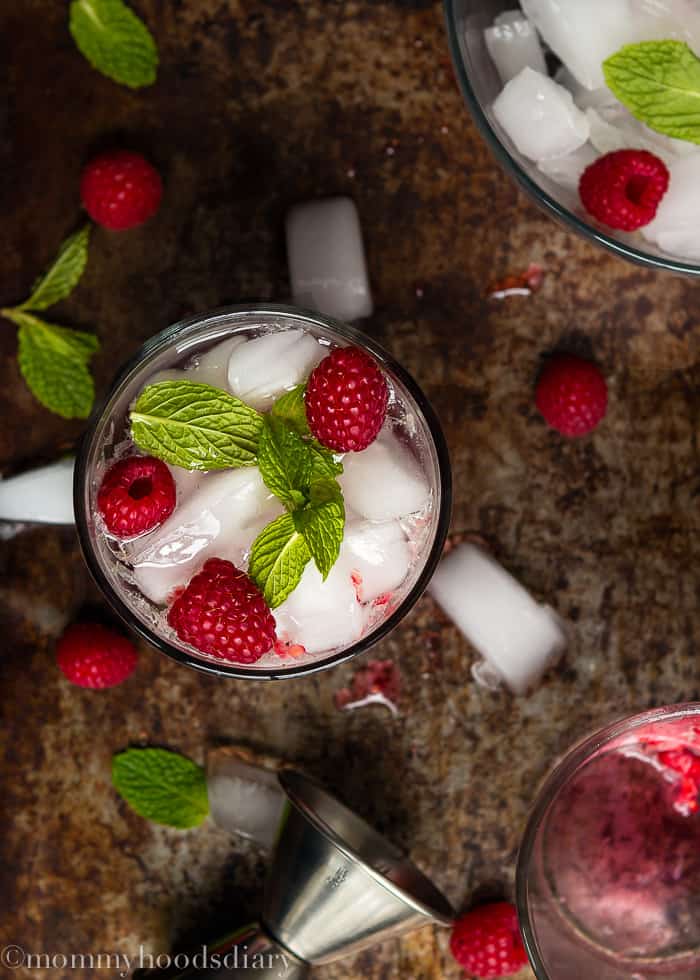 Now… this cocktail!!
It's not a secret that I'm not into drinking alcohol, that department is totally under my husband's control, he loves combining and experimenting with different flavors, but today I can say that I've found a favorite, Vodka Raspberry Mojito.
It's so good.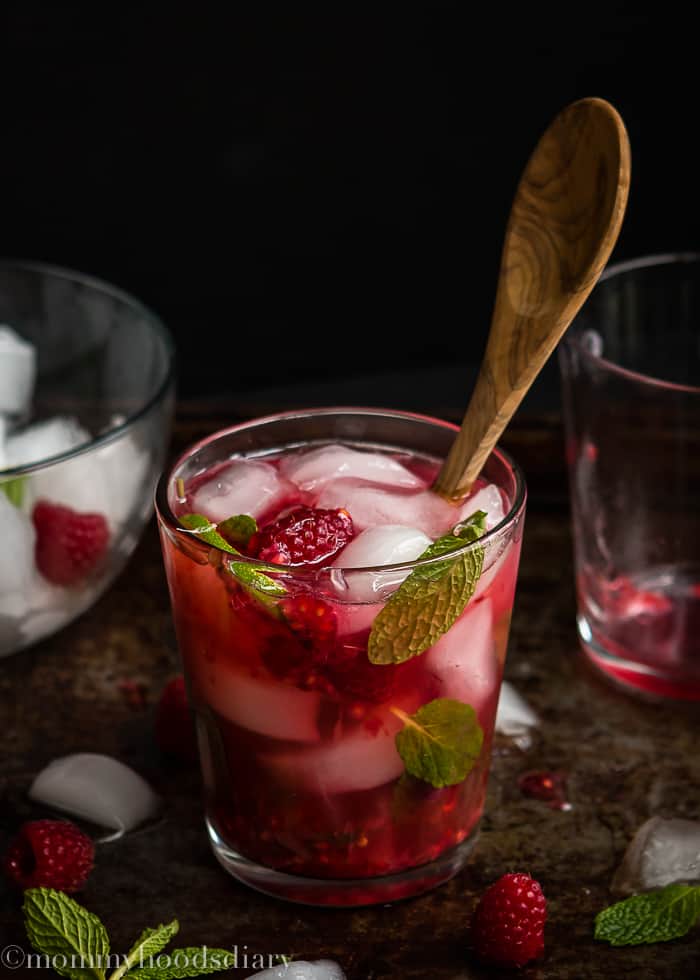 And just because we all just decided to try to practice love year-round now you have to run to the kitchen and make a big pitcher of Vodka Raspberry Mojito to celebrate with your loved one.
Happy Valentine's Day to all!!!
 P.S. This recipe is available in Spanish at Mama y Familia
Raspberry Vodka Mojito
Ingredients
4

tablespoons

fresh lime juice

3 - 4

tablespoons

sugar

3

oz

vodka

(or more to taste)

10

fresh raspberries

4

thin slices lime

12

leaves

mint

Ice to taste

Soda water
Instructions
Place lime juice, sugar, vodka, raspberries and lime slices into a pestle and crush until the sugar is dissolved, about 1 minute. Add the mint leaves and bruise; just enough so they release their flavor. Let all the flavors blend for 1 -2 minutes.

Divide the raspberry mixture into two glasses, add ice and top each with about 1/4 cup chilled soda water.

Garnish with more mint leaves and raspberries, if desired. Serve immediately.
If you don't have a mortar and pestle, place mint leaves in a small bowl and crush with the back of a spoon.
Did you make this recipe? I want to see your yummy photos!
Tag @mommyshomecooking on Instagram and hashtag it #mommyshomecooking or Join my Private Facebook Group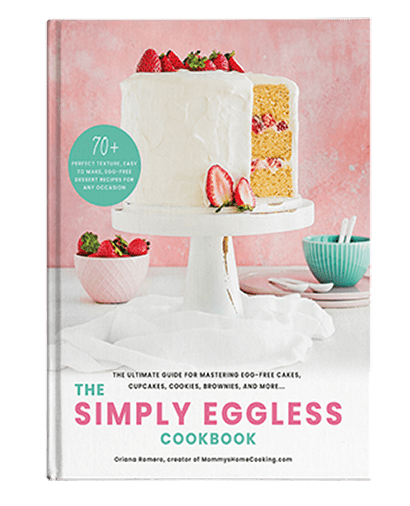 The Ultimate Guide to Eggless Baking!
Includes more than 70 easy-to-make recipes along with full-color photos, detailed instructions, and helpful tips for spectacular results.
Order Now!