The Simply Eggless Cookbook is the ultimate guide to eggless baking! It includes more than 70 easy-to-make recipes, along with full-color photos, detailed instructions, and helpful tips for spectacular results.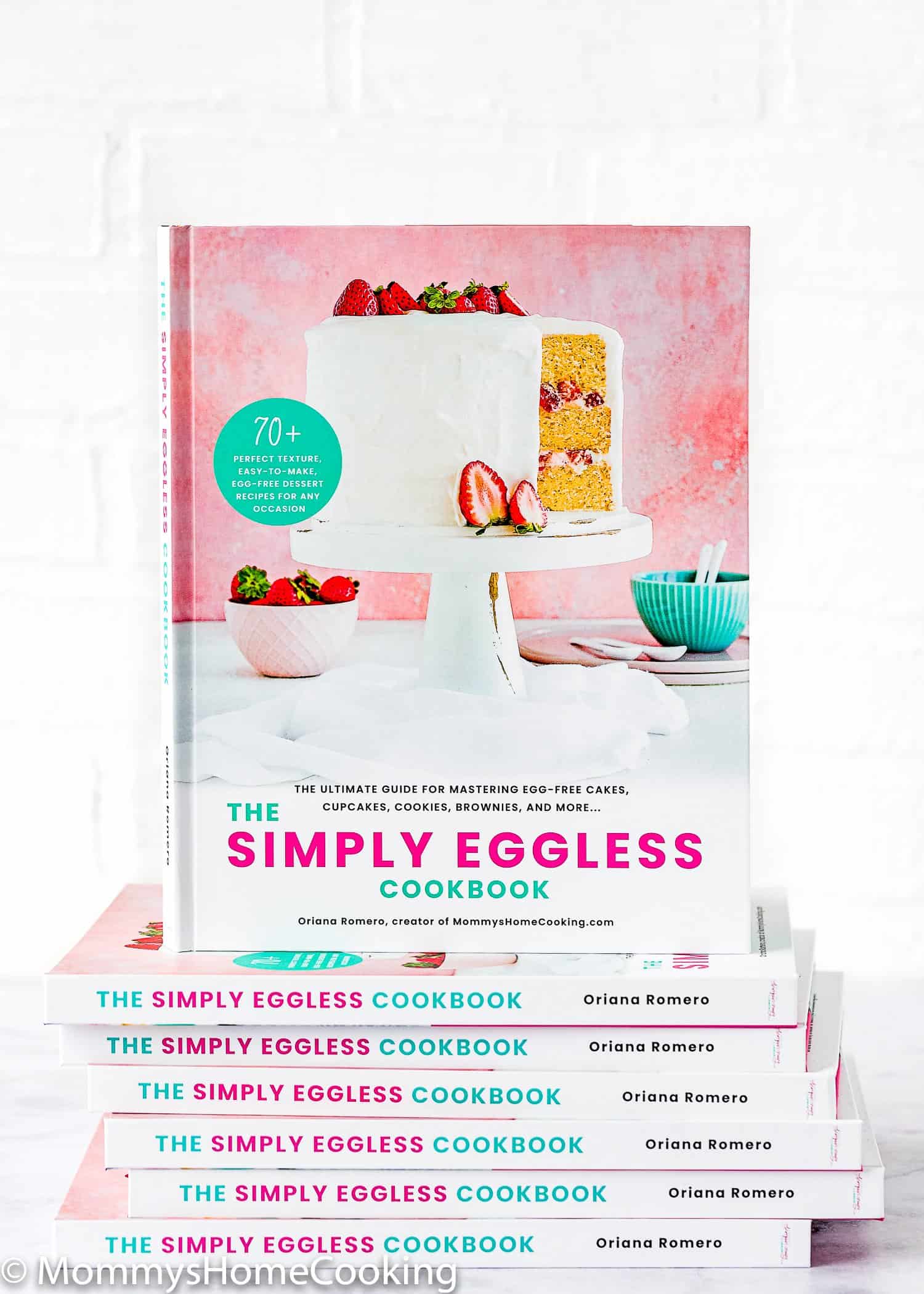 The Simply Eggless Cookbook is Here!
Attention, friends and fellow eggless bakers! After endless days and sleepless nights, the long wait is over, and The Simply Eggless Cookbook is finally ready to launch. I want to start by thanking you all for your incredible support. Without your enthusiasm for my eggless recipes, this book would not exist.
This project was a labor of love, self-published, and one that I am beyond proud of in every way. I have dedicated the past year of my life to this cookbook for one fundamental reason: to bring YOU the best eggless dessert recipes.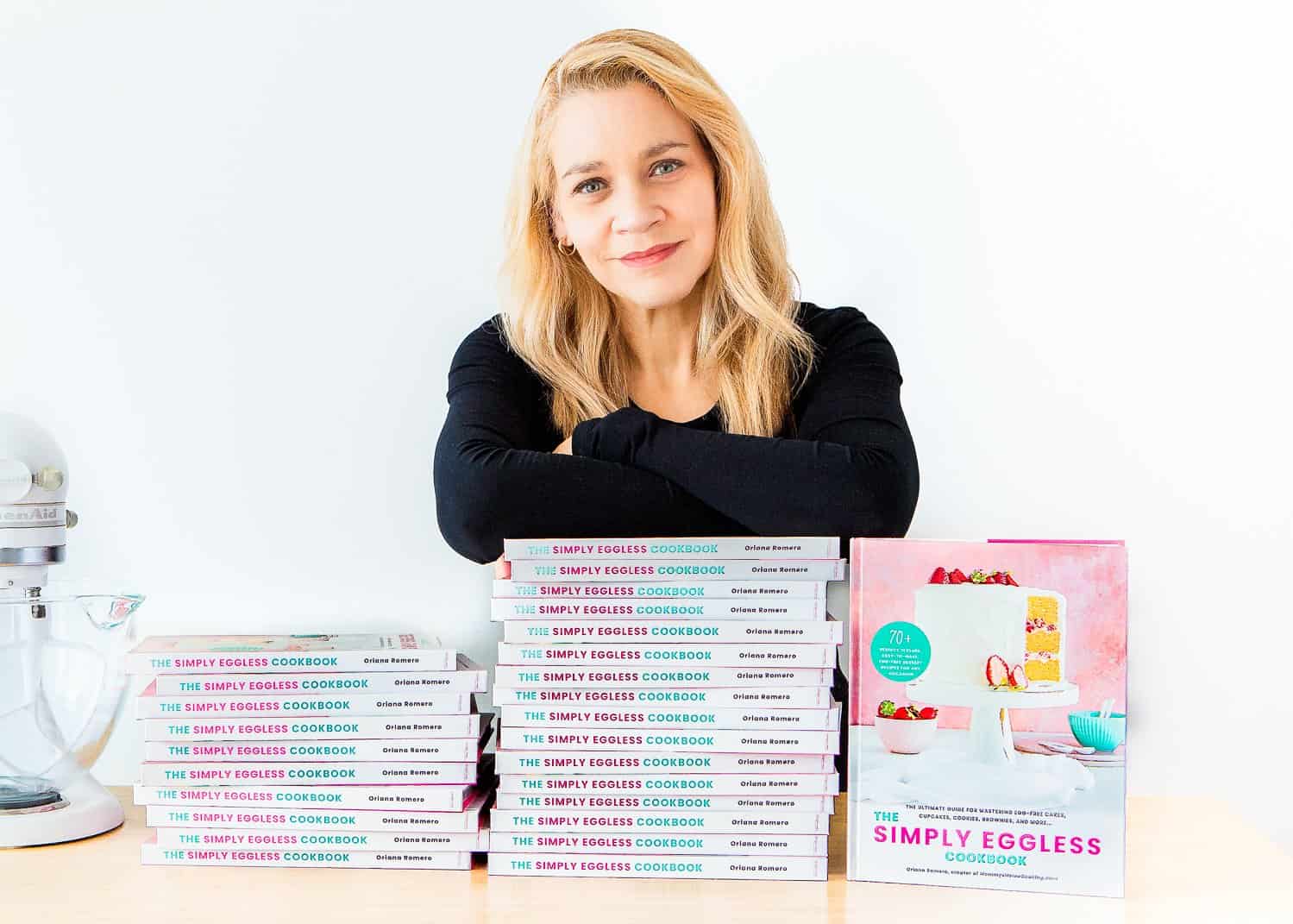 About the Eggless Cookbook
As many of you know, I first started experimenting with eggless recipes in 2013 after my daughter was diagnosed with a severe egg allergy. I made a promise to myself that I would never let my sweet Victoria feel limited by her condition, so I used my passion for cooking to our advantage and set out on a mission to create delicious eggless recipes that we could all enjoy. My blog, Mommy's Home Cooking, became this amazing place to share my eggless recipes with all of you.
The response my blog has gotten has blown me away and eventually inspired me to write The Simply Eggless Cookbook. I have poured my heart and soul into this book, which is a compilation of my very best eggless dessert recipes. Whether you're an expert in the kitchen or new to the world of eggless baking, these recipes are for you.
This's a tiny sneak peek of what's inside. These recipes are SO GOOD!!
What You'll Find in The Simply Eggless Cookbook
In this cookbook, you will find countless eggless dessert recipes that are bound to become permanent staples in your home. Bursting with flavor and created with love, the recipes in The Simply Eggless Cookbook are one-of-a-kind. From cakes and brownies to bread and muffins, you can find recipes here for any occasion. Besides eggless dessert recipes, I also share tips about baking, kitchen essentials, and conversions to ensure that you have everything you need to get started.
I've done much more than give you a selection of fantastic recipes. You'll find:
70+ THOROUGHLY TESTED RECIPES
DETAILED INSTRUCTIONS
PERFECT TEXTURE
MAGNIFICENT FLAVOR
EASY TO FIND INGREDIENTS. No going to specialty stores!
EVERY RECIPE COMES WITH A GORGEOUS PHOTO
Table of Contents
Welcome to Oriana's Eggless Kitchen
Before You Start Baking
Eggless Baking Key Ingredients
Kitchen Equipment and Tool Essentials
Cakes
Cupcakes
Bread & Muffins
Brownies & Bars
Cookies
Frostings
Conversions and Equivalents
About the Author
How to Order
To make it as easy as possible to access my cookbook, I have made The Simply Eggless Cookbook available for purchase through these 4 outlets:
REVIEW – PLEASE!
If you bought or received a book, please leave a review on Amazon. 5-star reviews are VERY IMPORTANT for book authors.
Your review directly impacts the book's rankings and its sales potential, especially since I am a first-time author. Every review matters and is helpful. I would be extremely grateful. THANK YOU SO MUCH!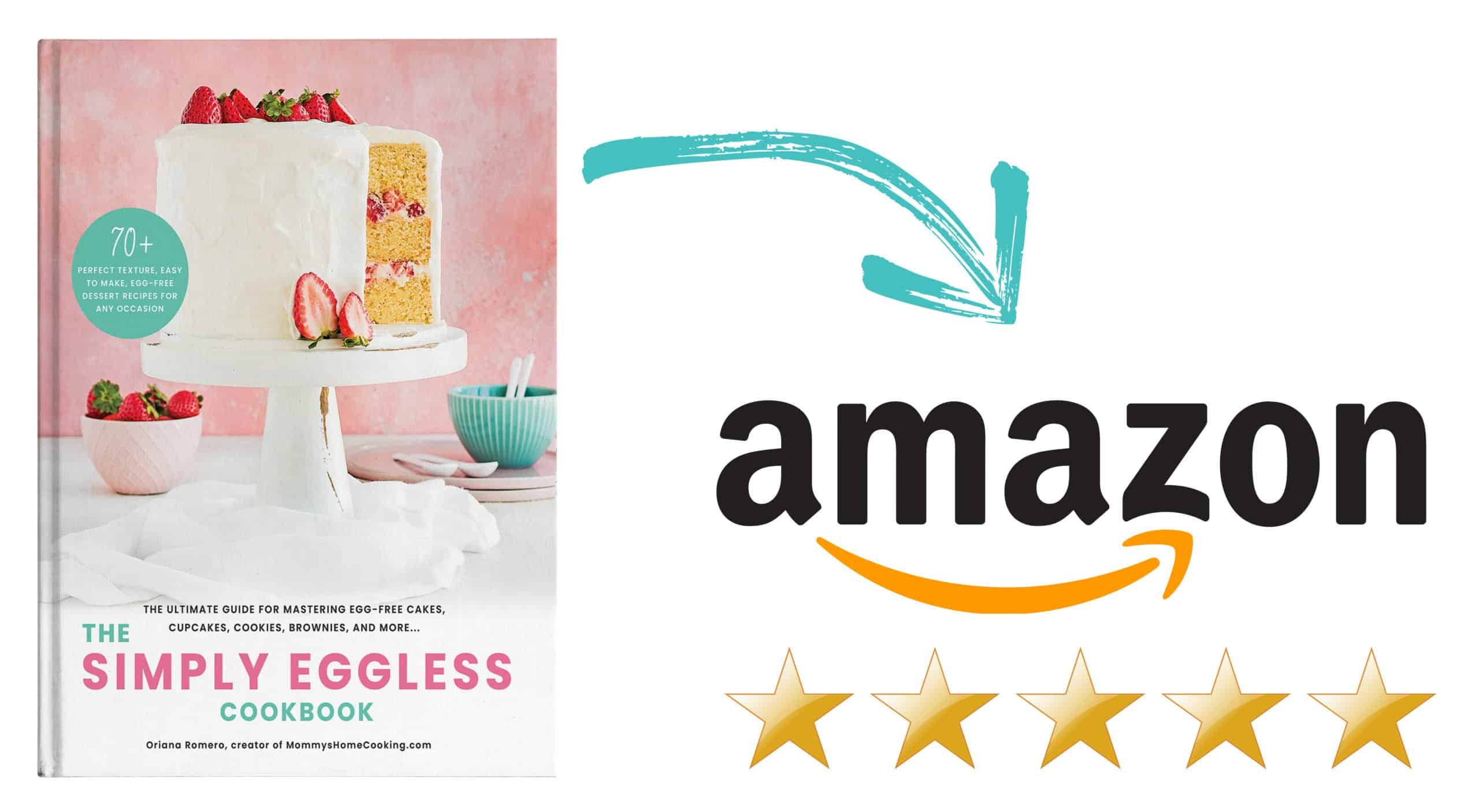 I WANT TO SEE WHAT YOU ARE MAKING
Be sure to tag everything you make on Instagram! Share the photos in your FEED (not just stories) to be eligible for upcoming giveaways.
Tag @mommyshomecooking in the actual photo AND in the caption. Use the hashtag #TheSimplyEgglessCookbook so I can be sure to find your post.
Thank You ❤️
I couldn't have done any of this without all of you, so from the bottom of my heart—thank you! For continuing to check out the recipes on my website, bringing them to life in your own kitchens, and supporting my dream of publishing The Simply Eggless Cookbook, thank you.
It truly means the world to me to have your endless love and support. I can't wait for you all to read The Simply Eggless Cookbook and I hope you fall in love with it as much as I have.
xoxoxo,
Oriana