Venezuelan Empanadas have a crisp crust and tender inner texture. The ULTIMATE finger food…perfect for any occasion!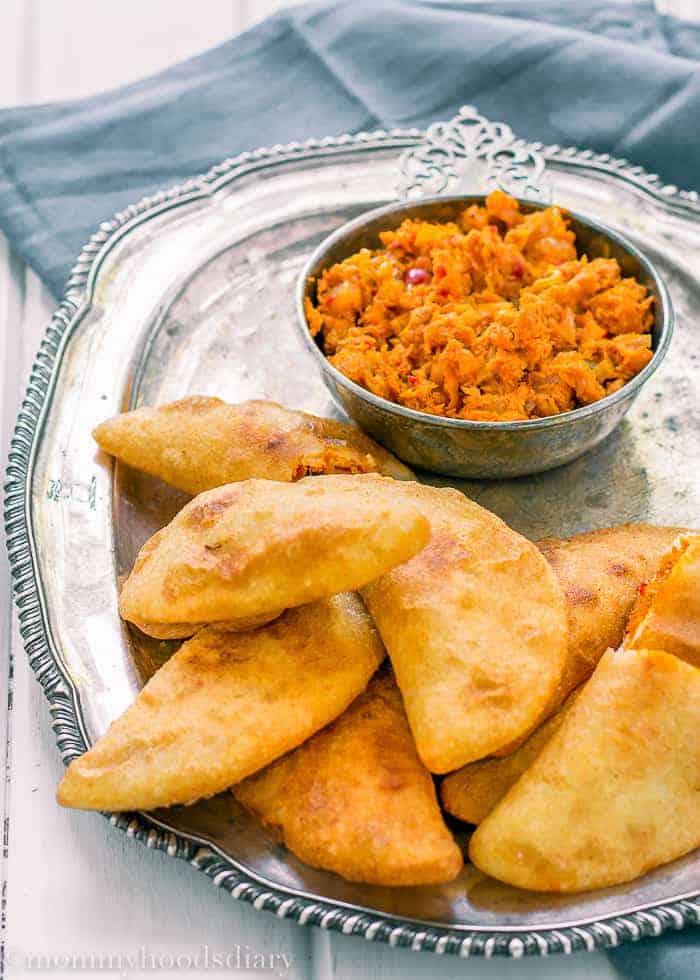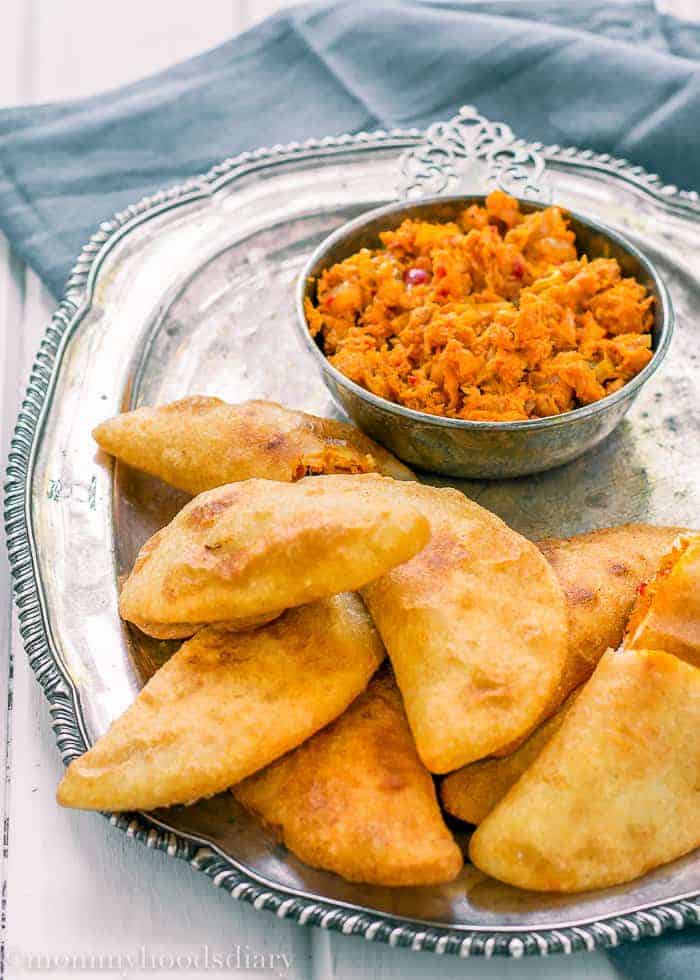 Hi my friends!  Did you miss me?
It's been almost a week since my last post,  and I've been feeling pretty guilty about it.
These past couples of months have been kind of stressful. Meeting some huge deadlines this past month was hard. I don't mean to complain, though! I am very grateful because I love what I do. I've just been spread myself a little thin these days.
On the really bright side, Summer is in full swing around here, kids are out of the school. The weather is fabulous, we already took our first dip into the pool. I know it's not "officially" summer, but let's pretend it is.
So for me, Summer = Beach = Empanadas de Cazón.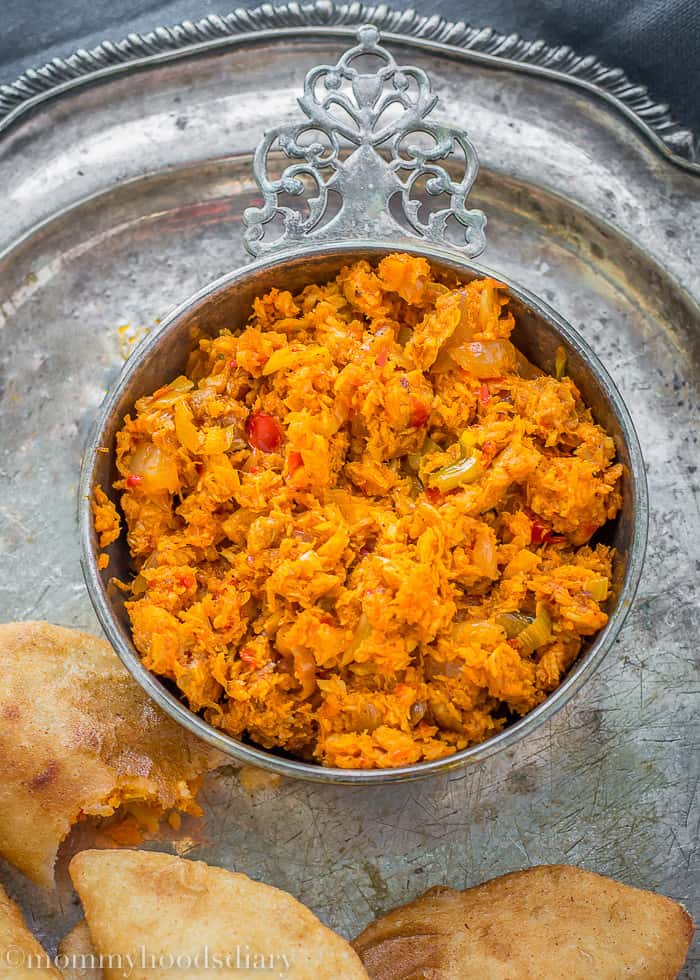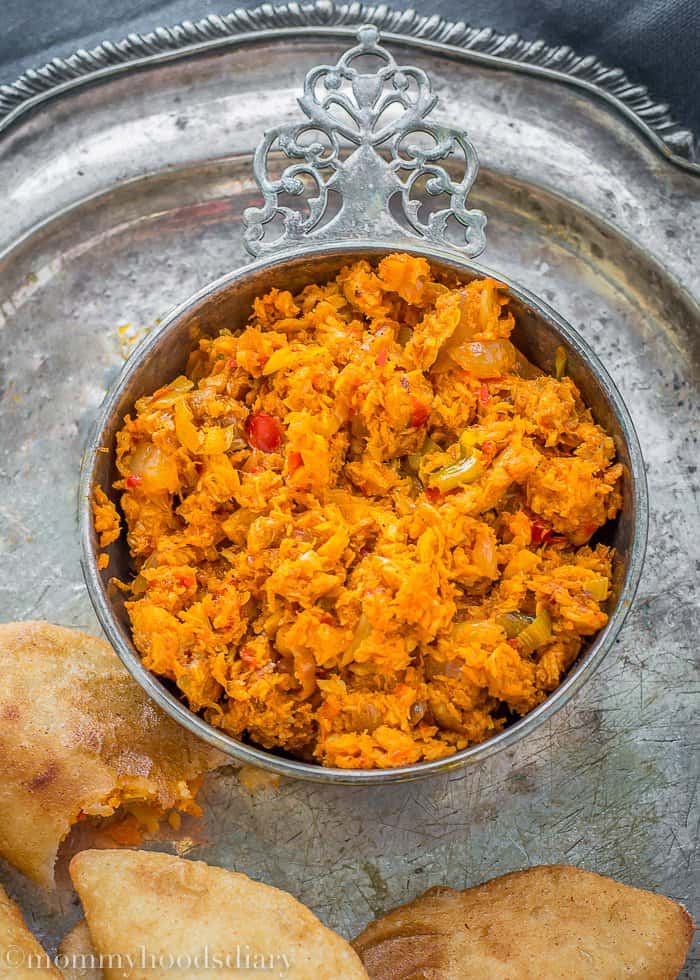 Here is the thing: when you go to the beach in Venezuela you can find, along the way, multiple mini vendors on the side of the road (literally) selling empanada. All kind of empanadas: cheese, chicken, beef, beans, cazon, etc. In my book going to the beach and not eating empanadas is unacceptable. My husband would never eat an empanada, under those circumstances, actually, he never did, he needs to see the sanitary permit hanging out in the front door. But that wasn't a big deal for me, they were irresistible delicious, plus I LOVE street food!
My favorites empanadas always were hands down, without a doubt, no question about it, empanadas de cazón! In case you are wondering Cazón is In case you are wondering Cazón is
In case you are wondering Cazón is a small shark, it might sound like an adventurous option, but believe me… they are to die for!
Apparently, Cazón is not available in the United States so since we moved here I have been looking for a good substitute. I tried dogfish, cod, etc… and the final result always was very disappointing. I almost lost my hope until the mother of my daughter's friend, also Venezuelan, told me that she uses shark steaks.
TADA…the perfect Cazón filling for empanadas!!!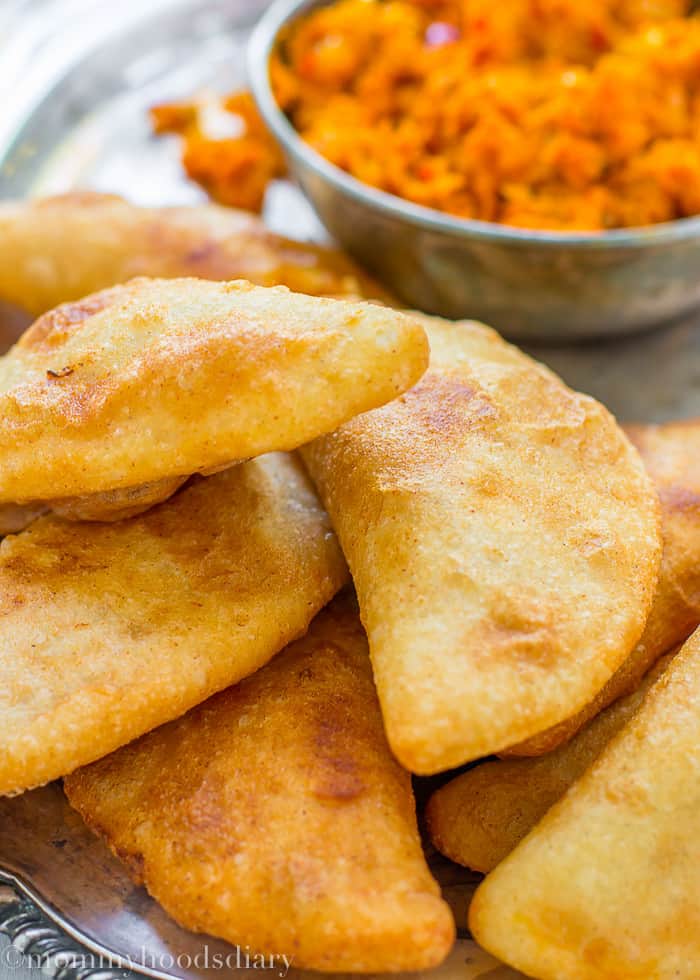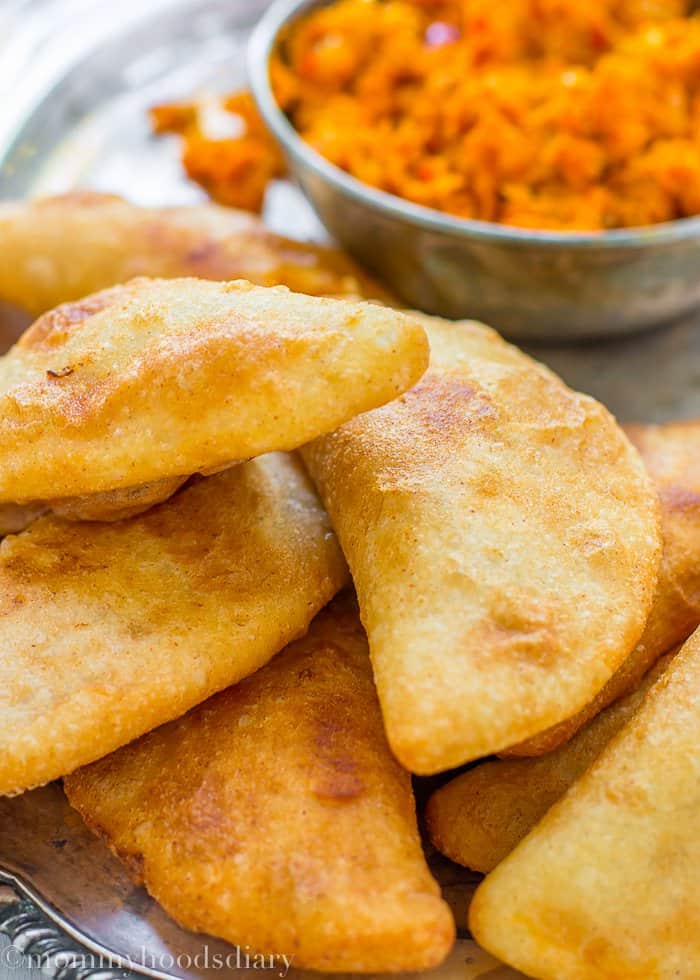 Most Latin-American countries have their own version of empanadas but Venezuelan empanadas are the best. Well… okay! I might be a little bias, but seriously they are delicious. Basically, a Venezuelan empanada is made with a corn dough, then stuff it with anything you can imagine (chicken, meat, cheeses, Cazón/shark), and then deep-fried. Admittedly, I am not big on deep frying things at home. I do, however, make an exception when it comes to empanadas.
The corn dough has a wonderful texture. It also soaks up less grease than fried empanadas made with flour dough.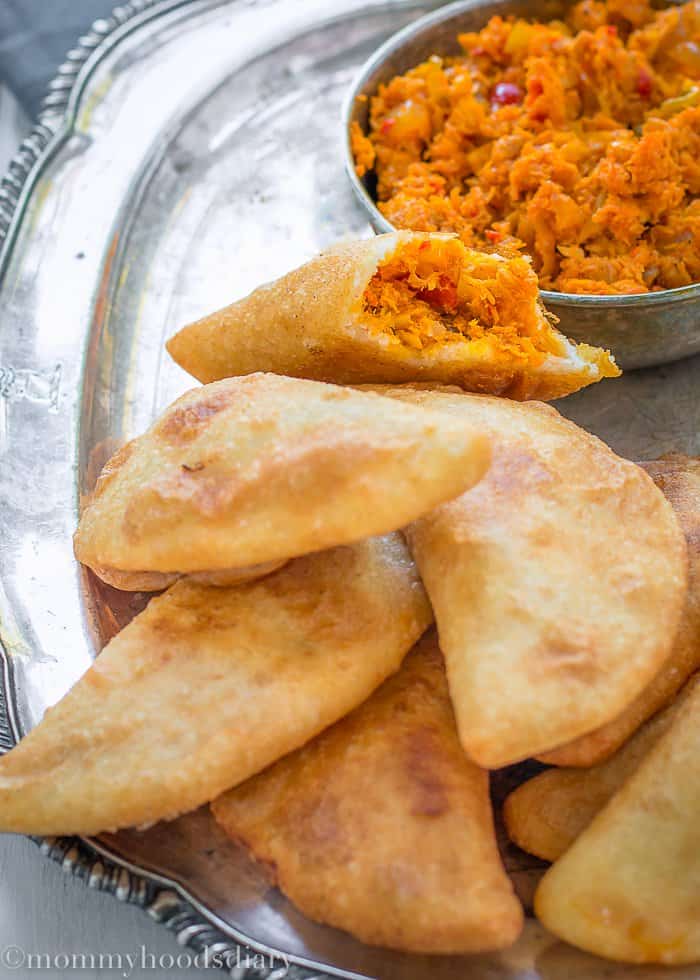 Of course, when eating empanadas we cannot forget about another element: THE SAUCE!! The crisp crust and tender inner texture of corn empanadas is the perfect excuse to invite additional condiments. Try my cilantro mojo or the traditional Venezuelan avocado sauce: Guasacaca.
Now, go and make some empanadas yourself! You can use my dough recipe and fill them with whatever your heart desires.

---
Love what you see? Subscribe to Mommy's Home Cooking so you'll never miss a recipe! Follow along on Instagram, Pinterest, Google+, Twitter, and Facebook for more fun! 
????When you make this recipe, be sure to snap a photo and hashtag it #MommysHomeCooking. I'd love to see what you cook!
* This post contains affiliate links, thank you for the support in keeping Mommy's Home Cooking up and running!