These to-die-for Venezuelan Cheese and Ham Empanadas are filled with gooey cheese and savory ham. This recipe is sure to please just about every cheese lover and will become an instant favorite!!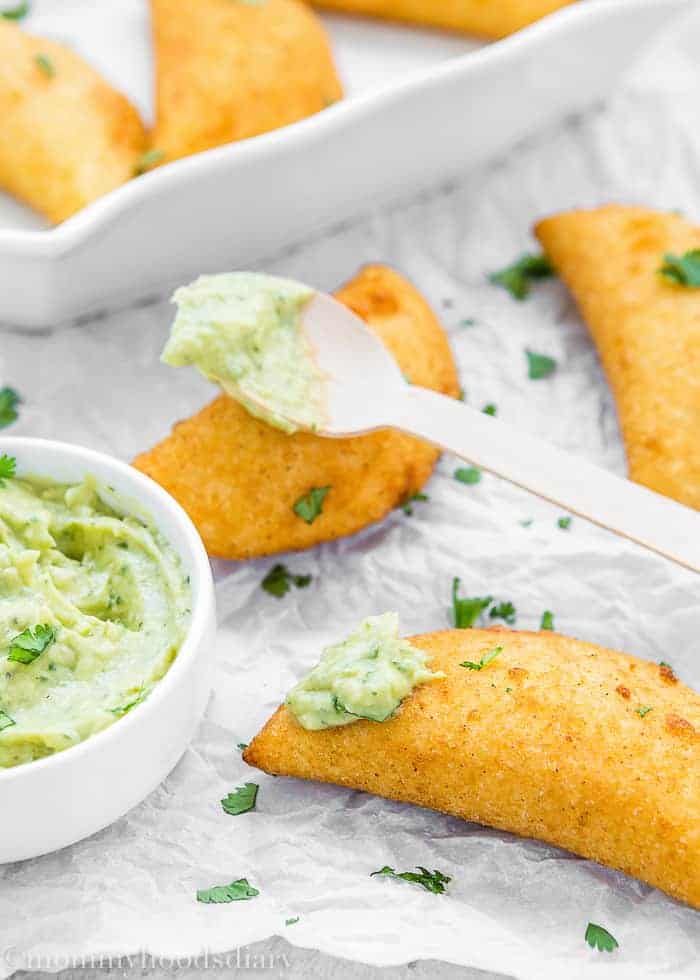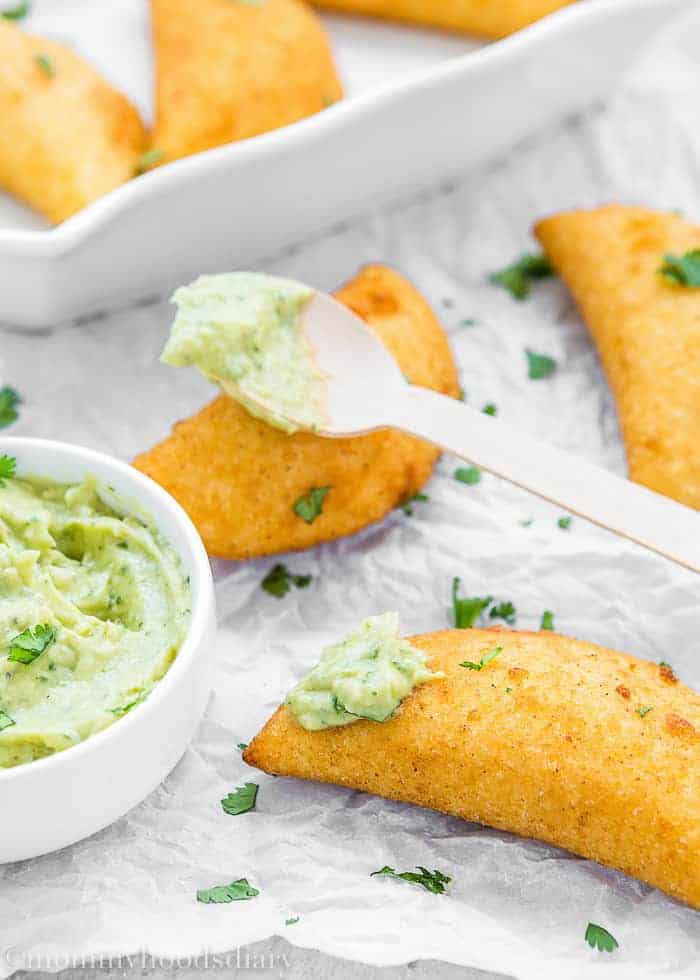 Happy Tuesday my friends!! Did you have a good Labor Day weekend? Ours was fantastic. Just like these empanadas look! But today I woke up – very early by the way – with mixed feelings. The summer is over … BOOOO!!! Just one week for the school to start… YAY!!! You see? I told you I had mixed feeling.
Weekend highlights:
1.I got to shoot my daughter's maternity photos. I cannot express how special this was for me. This was my first time shooting people so I was a little nervous. But everything turned out great. Beautiful location. Perfect weather. Gorgeous light. Such an amazing experience for me.
2. These Cheese and Ham Empanadas!!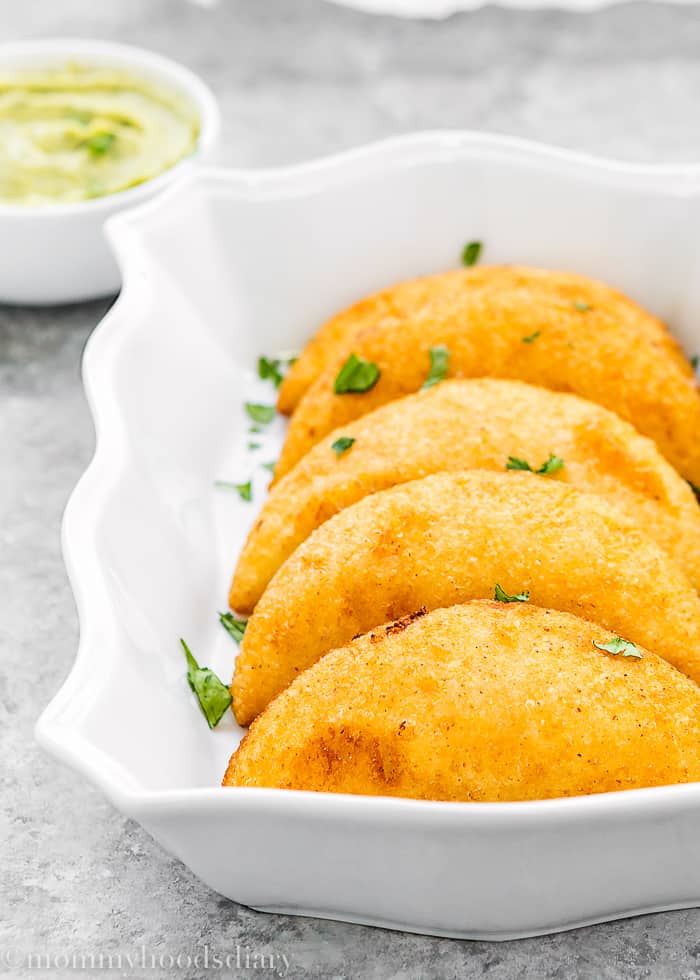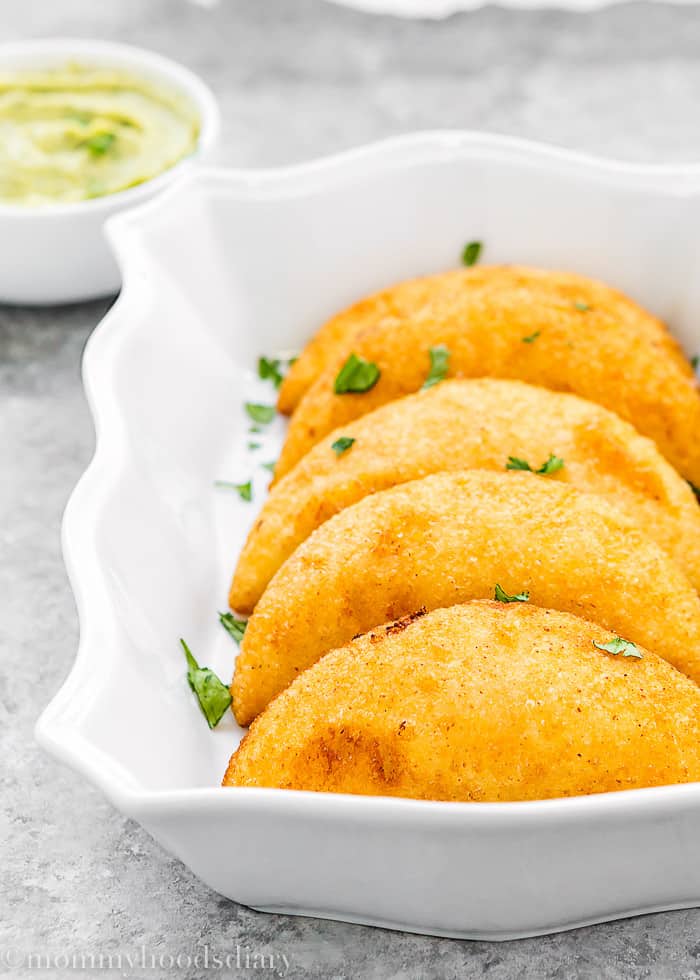 This time I filled the empanadas with a combination of Kraft Natural Mozzarella Shredded cheese and ham. This combination is one of our favorites. Simple, yet delicious!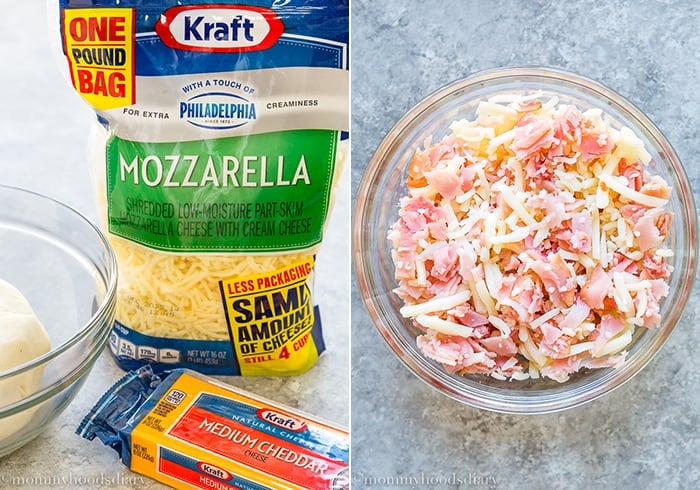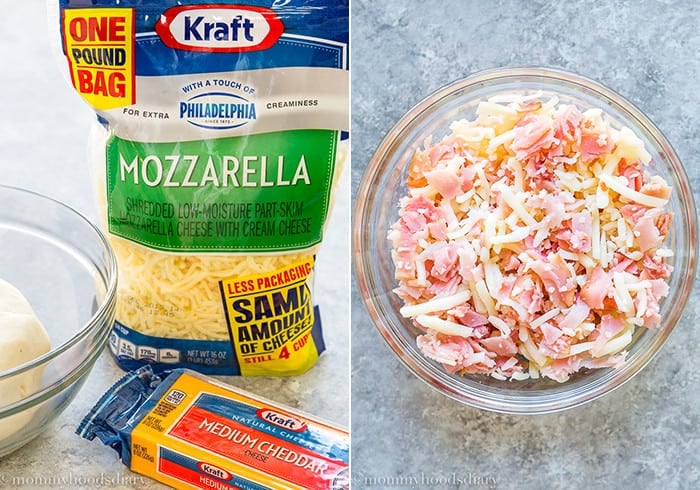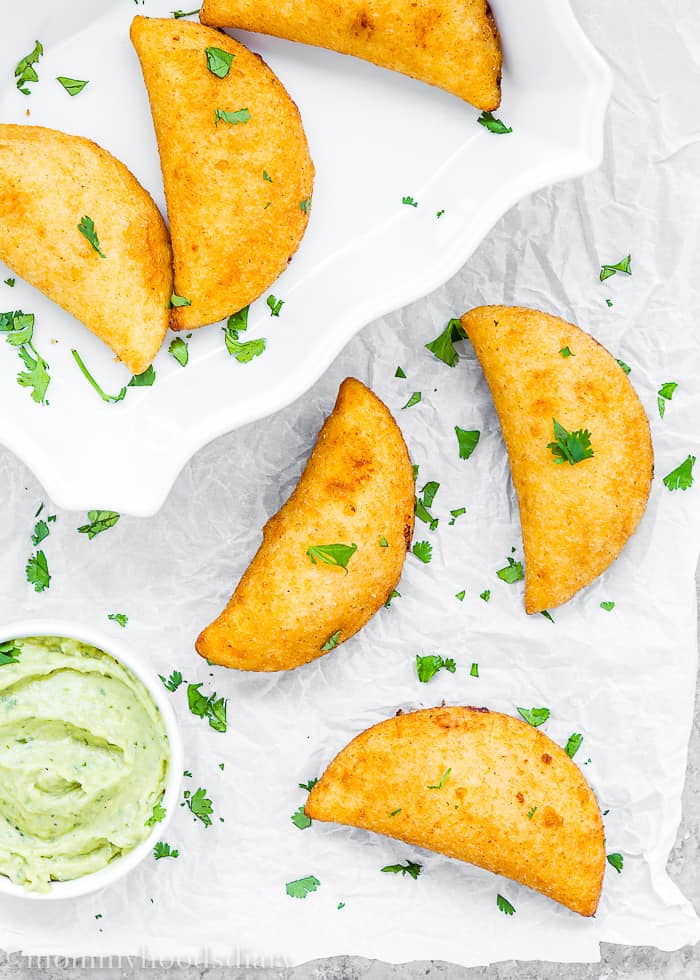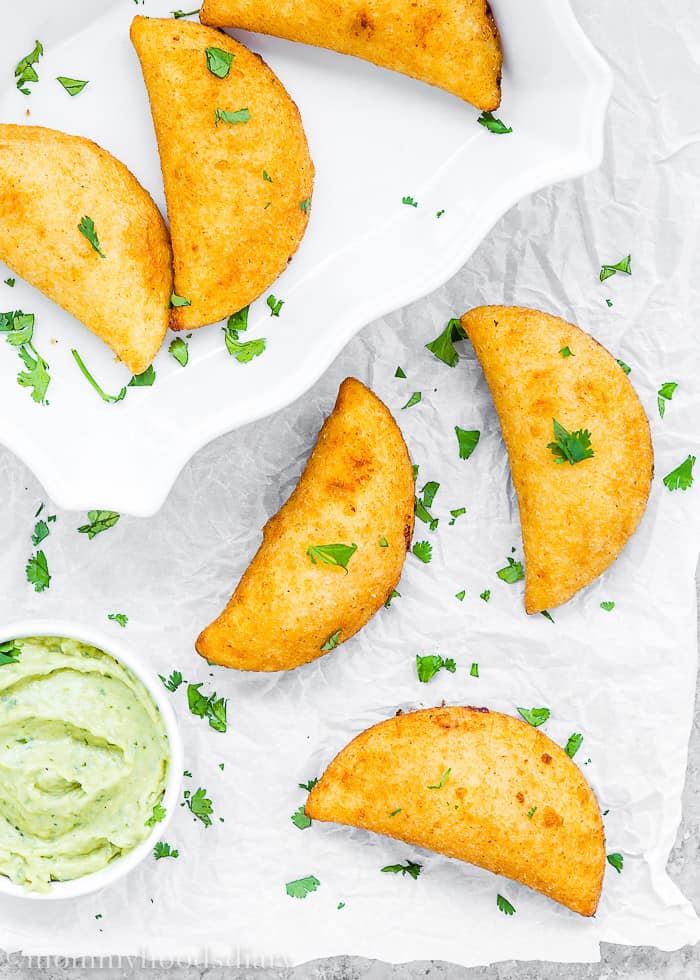 Let's be honest! Empanadas are always good. No matter what dough they are made of, what filling they have, or if they are baked or fried. I would never turn down an empanada. But this time the filling was so cheesy and creamy that I cannot wait to make them again. I think what made the difference was the touch of Philadelphia the mozzarella had.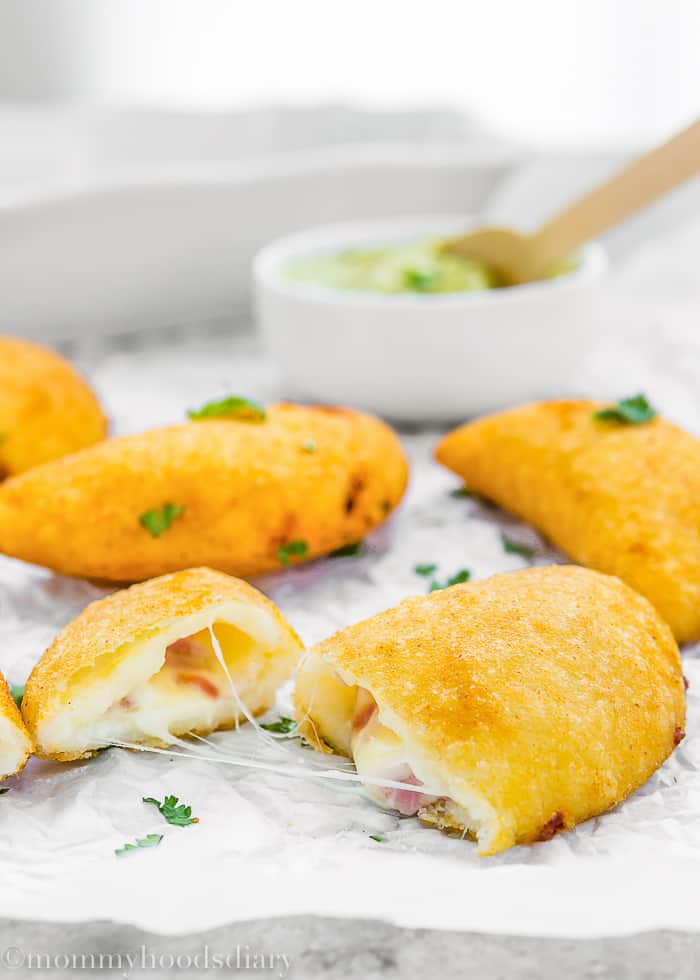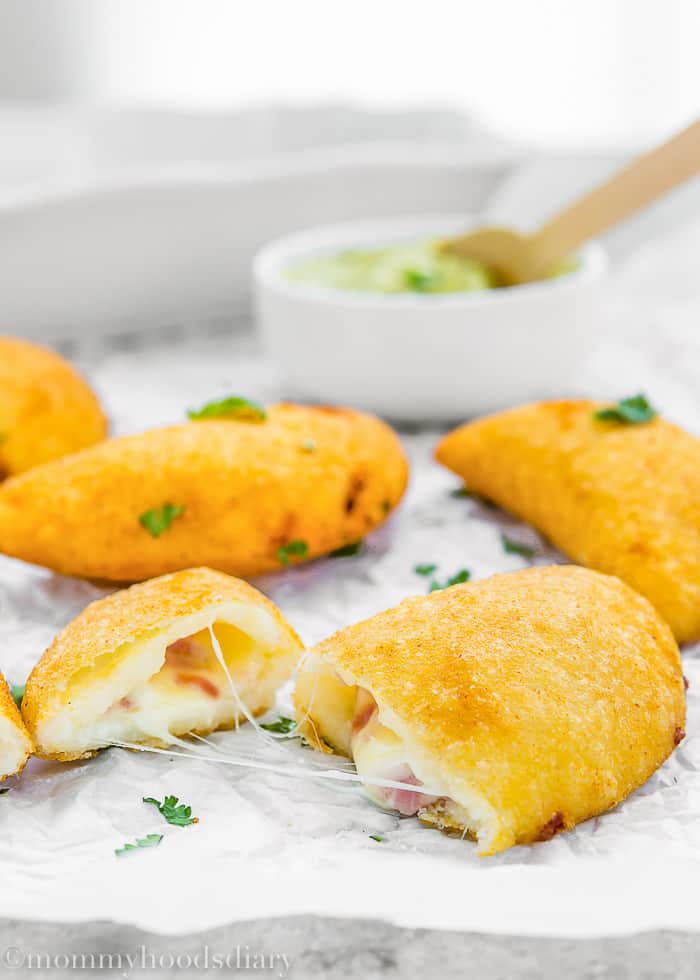 These Cheese and Ham Empanadas are a simple and delicious meal solution for many occasions. Perfect for school lunches, as an appetizer for a get-together, or just something different for dinner.
¡Buen provecho!
Venezuelan Cheese and Ham Empanadas
Print
Pin
Ingredients
Filling:
1 1/2

cup

Kraft Mozzarella Cheese,

shredded

1

cup

sliced ham,

chopped
Dough:
2

cups

of water

1

teaspoon

of salt

2

tablespoons

sugar

1 1/2

cups

Harina P.A.N

pre-cooked white maize meal

1/4

cup

all purpose flour

1

teaspoon

baking powder

Oil to fry

(I use corn oil)

Guasacasa for serving

(optional)
Instructions
Filling:
In a medium bowl mix shredded cheese and ham. Set aside.
Make the dough:
Wash your hands. In a medium bowl add water, salt, and sugar. Mix until the salt and sugar are dissolved. Mix Harina P.A.N, flour, and baking powder in a bowl. Slowly add dry ingredients to the water and mix/incorporate with your hands, making circular movements and breaking with your finger the lumps that may form. Let rest 5 minutes to thicken. The dough should be firm enough holds its shape without cracking when molded. If it is too soft add a little more of harina P.A.N; if too hard add a little more water.
Form the empanadas:
Divide the mixture into 12 equal portions and form into little balls (golf ball size). Flatten each ball between two sheets of plastic until it is approximately 5 inches (see notes). Put a heaping spoon of filling in the center of the empanada. Using the plastic sheet, carefully fold over the dough into a semicircle. Trim into a half-moon shape with a knife, or press down with the round edge of a bowl.
Fry the empanadas:
Heat 2 inch of vegetable oil in a large skillet until a deep-fry thermometer registers 350º F. Fry the empanadas in batches until golden, about 2 minutes per side. Transfer to a paper-towel-lined baking sheet; keep warm in the oven at 300º F.

Serve hot.
Notes
To flatten the dough many people use a tortilla press, which they say it's pretty convenient, but I don't have one so I do it with my hands or with a wood cutting board and it works perfectly. 
⭐️ RATE THIS RECIPE ⭐️
Do you have any questions? Ask me! I am happy to help 🙂
This post was sponsored by Collective Bias and Kraft.