Super easy and delicious Venezuelan Papitas de Leche! Sweet bite-sized milk truffles prepared with only a few ingredients.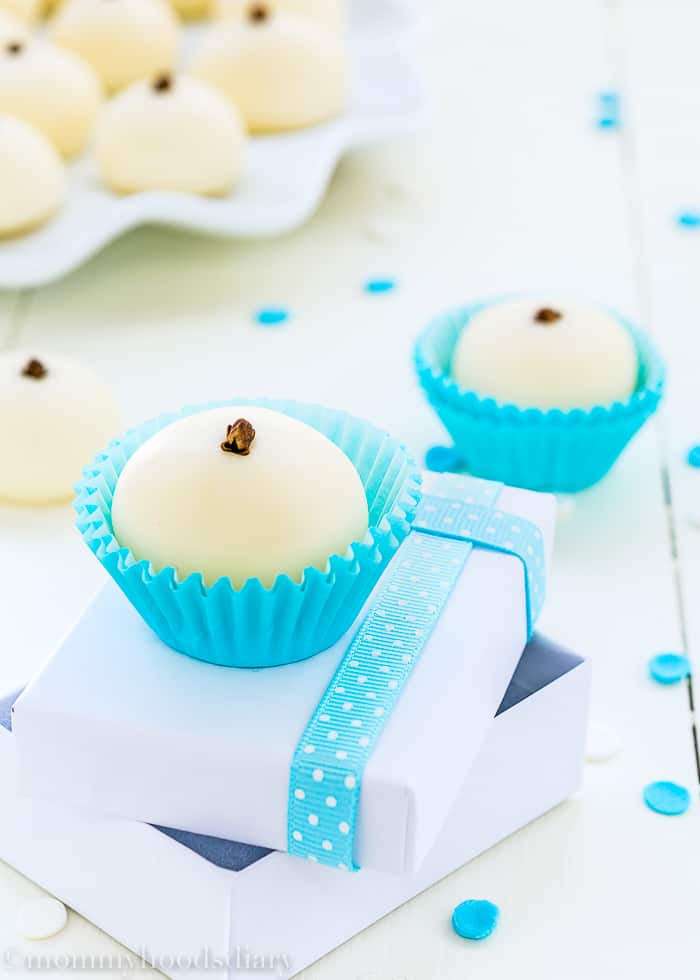 Well, if you know me. You know I don't need any excuse to make a dessert recipe. I love my sweets and I love them even more if they remind me of my childhood. Today, I will tell you how to make Papitas de Leche, which if you translate it means, Mini Milk Potatoes. They really are like milk truffles. These delicious sweetened condensed milk balls are a traditional Venezuelan sweet. They are little pieces of heaven and – to make things even better – you only need 3 ingredients to make these babies.
A few weeks ago I realized that my kids and my husband had never tried Papitas de Leche before. I was totally shocked! How is that possible? So I made it my goal to correct that situation so they could know how delightful these are. Because you just can't go through life without having these – at least once in a while haha. I might sound like I am exaggerating, but I am really not. Trust me … you won't be able to see truffles the same way!!!
Not only are they incredibly yummy but also they're perfect for gatherings, get-togethers, reunions, and even as a gift idea. Wrap these milk truffles in cellophane and pack them in cute boxes or baskets…Voilà! The perfect edible gift.
I used La Lechera Sweetened Condensed Milk – which I always have in my pantry – to make these Papitas de Leche. La Lechera is a brand that I trust and I have known since my childhood. So you can tell that it's kind of a tradition for me to use La Lechera. Plus, it 's rich in flavor and gives good texture to my dishes …you cannot even imagine how many delicious things you can do with this small can!!!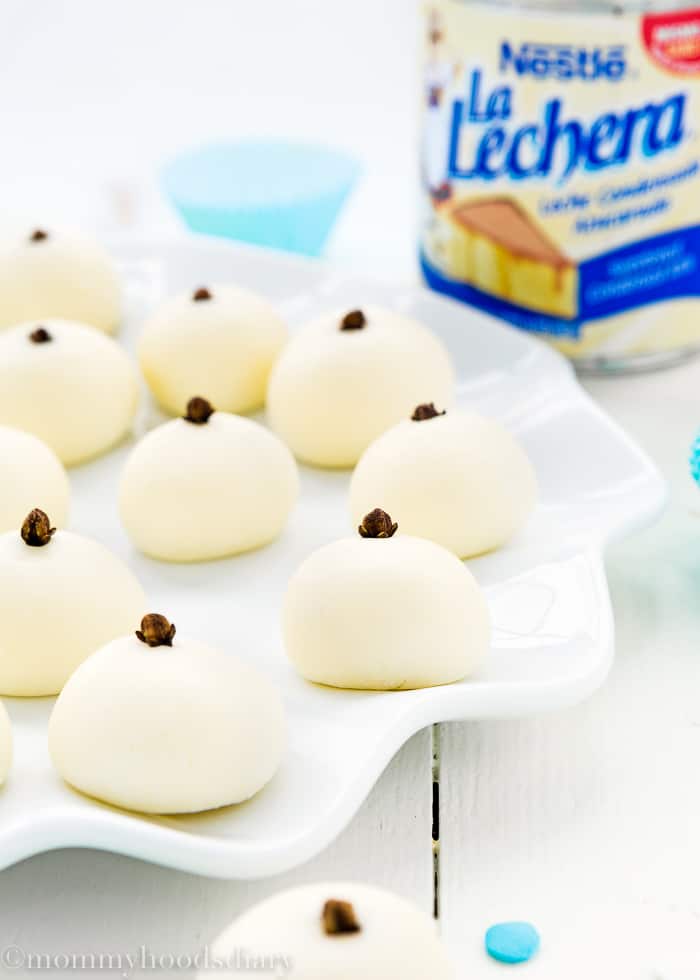 In Venezuela, spring break is known as "Semana Santa", which means, Holy Week. It's a big holiday in which people are accustomed to eating special things every day. Having said that, these Papitas de Leche are going to be the stars of my Easter table. I wanted to show you the traditional way we serve these milk truffles, but if you want to make them even more special for Easter you can easily shape them like eggs – they hold their shape very well. And I'm sure that they will definitely surprise your guests in a very pleasant way.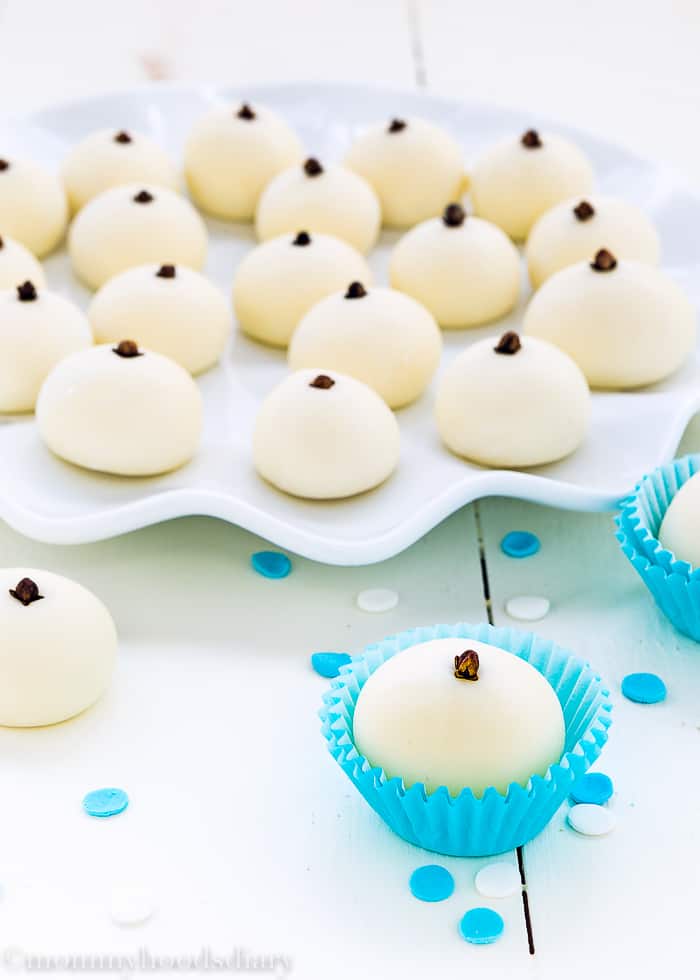 Guess who LOVED these Papitas de Leche?
Love what you see? Subscribe to Mommyhood's Diary so you'll never miss a recipe! Follow along on Instagram, Pinterest, Twitter, and Facebook for more fun!
Ingredients
2

cups

dry whole milk

3 1/4

cup

confectioners sugar

1

can (14oz) La Lechera Sweetened Condensed Milk

55

– 60 cloves

(optional but highly recommended)
Instructions
Mix dry milk and confectioners sugar in a medium bowl, until combined. Add sweetened condensed milk and stir with a spatula until smooth and firm. You may need to knead by hand to achieve a smooth texture.

Using your hands, roll into balls. Place them on a parchment-lined baking sheet.

Add a clove in the center of each papita de leche, if desired, and enjoy.
Notes
Store in a dry, sealed container like tupperware or a glass jar.
Disclosure: I am a member of the La Lechera Team and help spread the word about La Lechera. As a team member, I receive products and incentives in exchange for participating in brand-related activities and spreading the word about La Lechera.