This luscious  Venezuelan Sweet Corn Sauce is quick and easy to prepare, and it will take your hot dogs and hamburgers to a whole new level!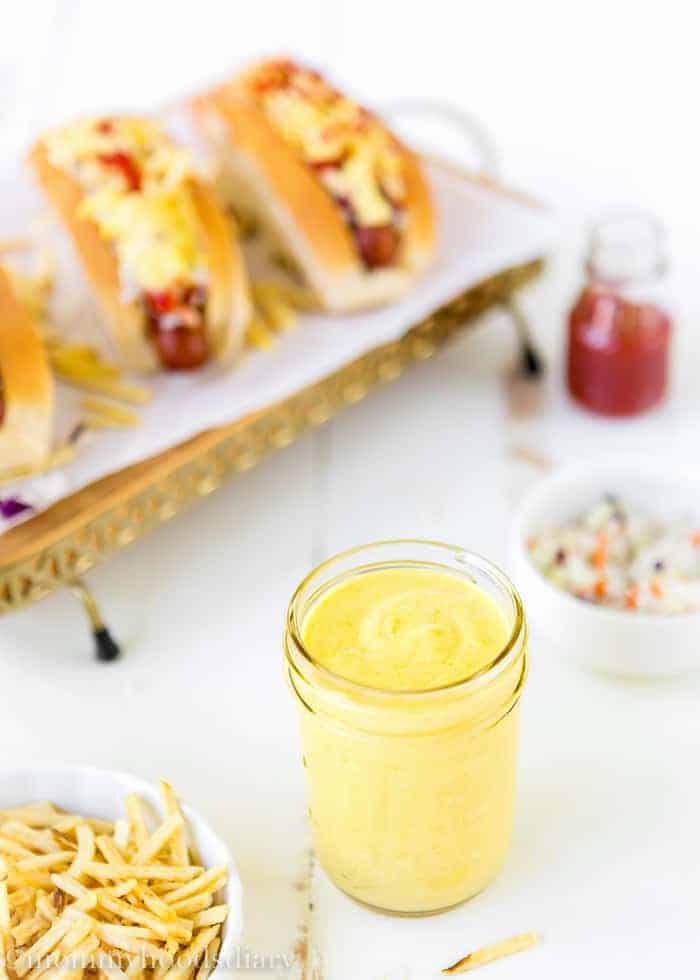 Happy Monday my friends! Did you have a good weekend? Ours was good, Very hot though. I'm happy to announce that I finally finished the big project I was working on so hopefully I go back to my routine and publishing my recipes here as always. I feel so bad when I don't. When the brand give me green light I'll share the photos with you all. I promise you'll be amazed to see how many ways can you incorporate Cheerios™ in your recipes.
I'm so excited to share today's recipe!
This corn sauce is very popular in Venezuela. It's used in hot dogs and hamburgers, so since Hot dogs are synonymous with the summer and outdoor get togethers I thought this would be  the perfect time to share it with you. This sauce is so luscious and creamy  that I could eat by the spoon. Oops … I think I have done that!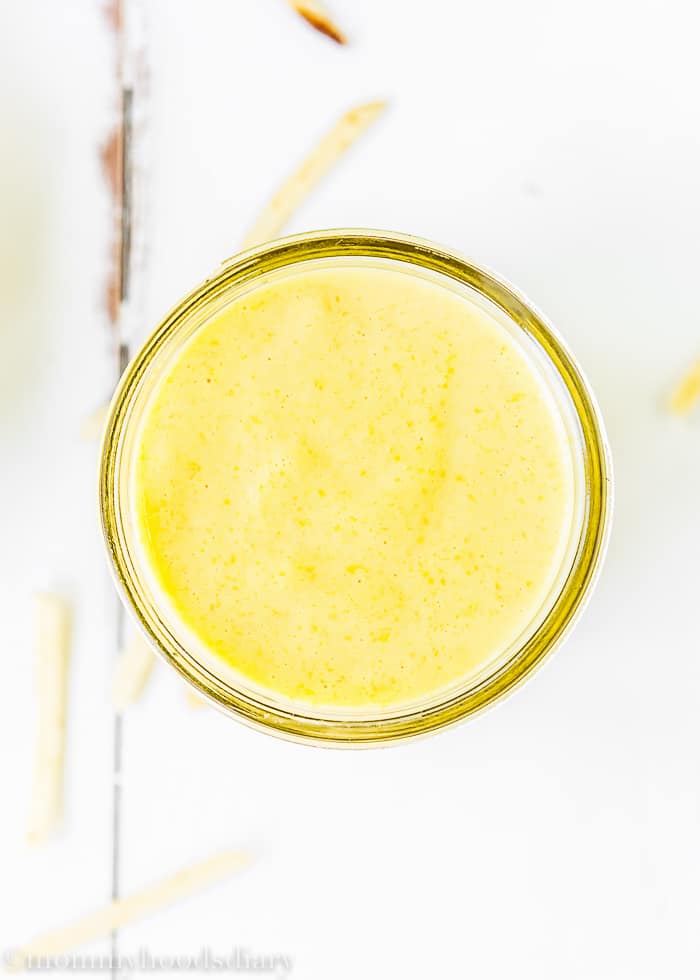 This is also the perfect time to introduce you to Venezuelan style Hot Dog! Once you try this version I seriously doubt you can go back to the regular hot dog. Ketchup and mustard can get a little boring.
This Venezuelan street-food icon is known as the "Perro con Todo" – Hot Dog with everything. Onions, cabbage, potato sticks, and sometime shredded cheese; condiment with ketchup, mayo, mustard, and sweet corn salsa … Just perfection! You'll never look at this finger food the same way again.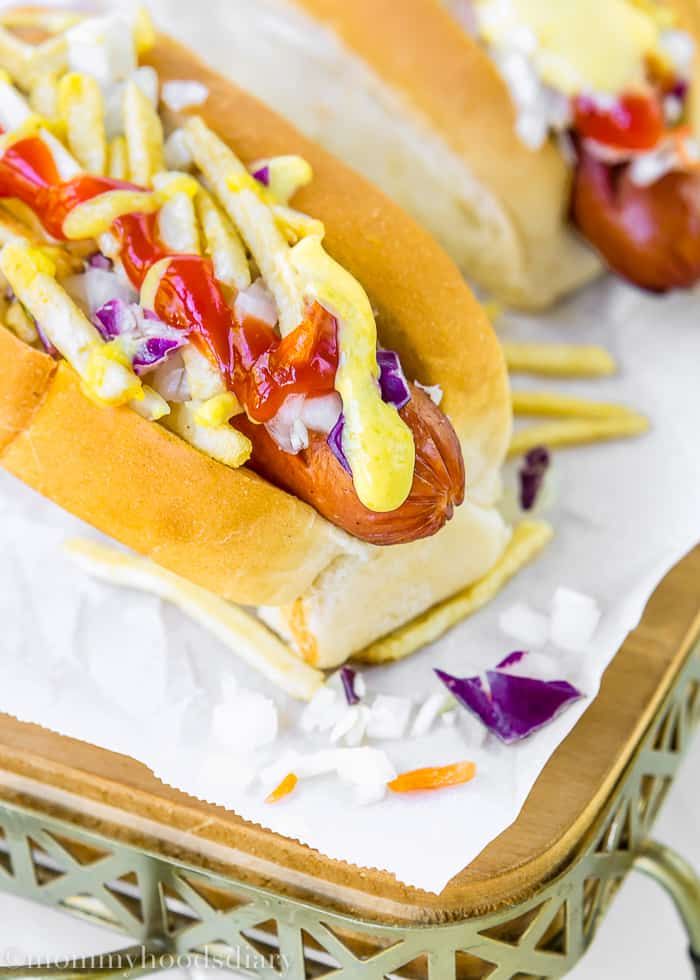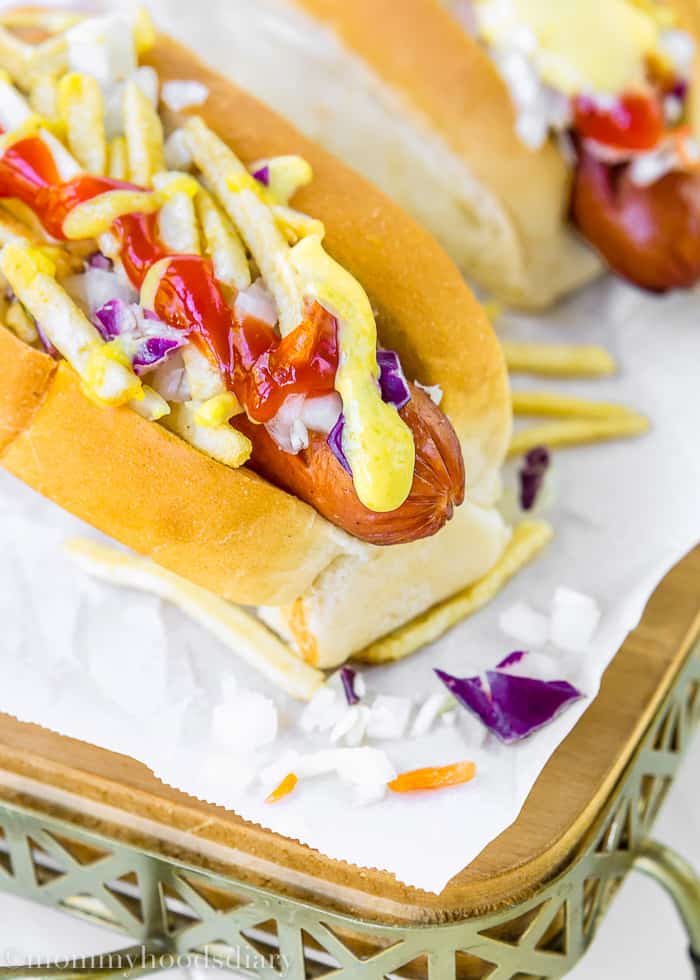 This stuff is just amazing! Sweet and creamy. And it will add good contrasting flavor. Plus, it's made from a bunch of ingredients that you probably already have lying around. This recipe is easily doubled or  tripled. Store in a jar in the fridge for up to 2 weeks.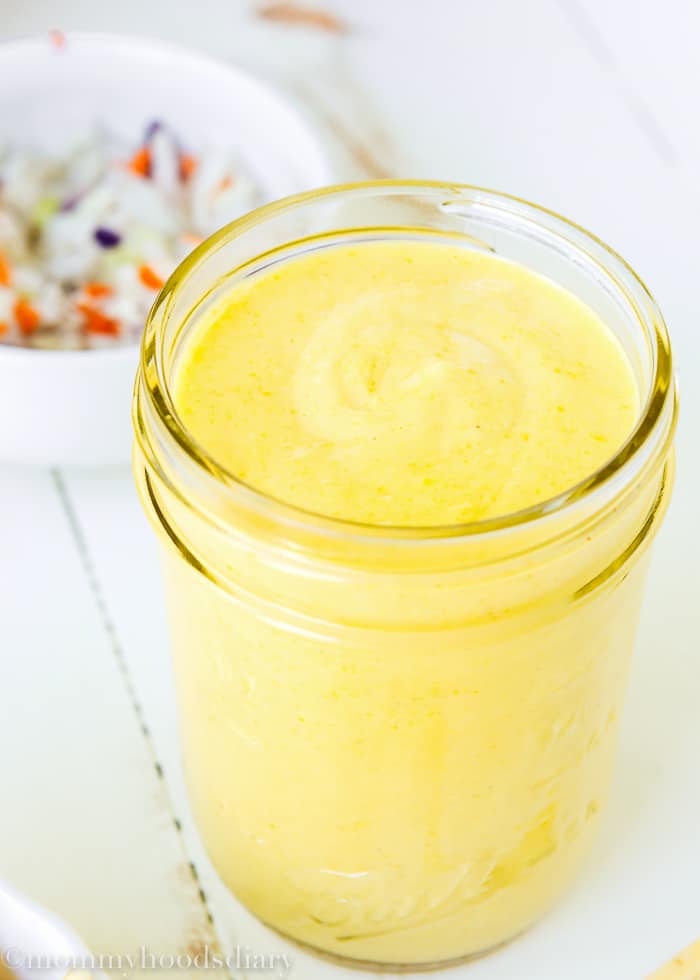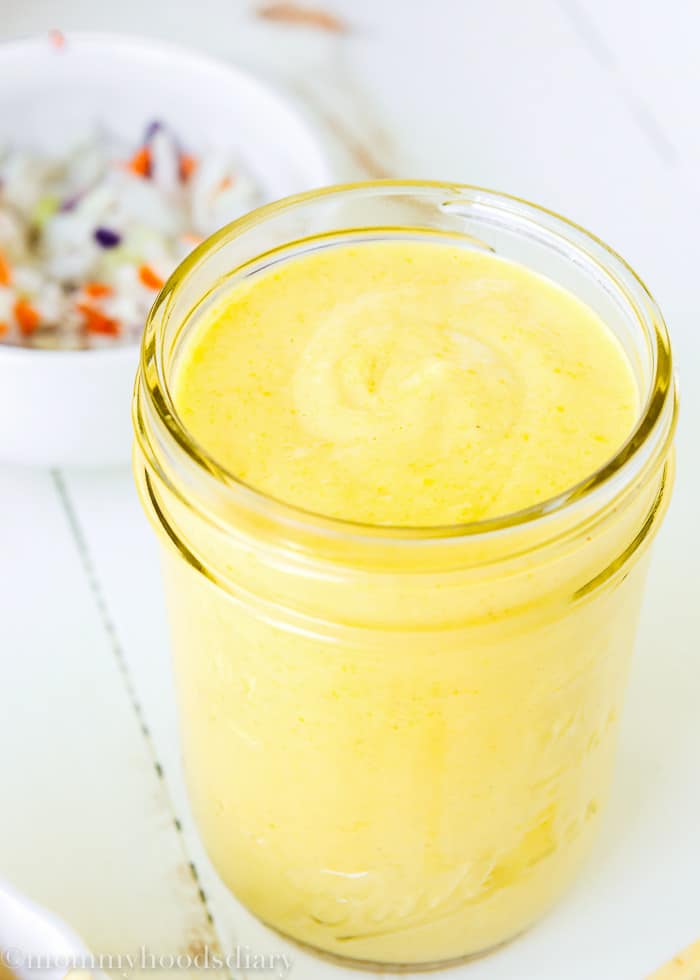 So spruce up the standard frank with these unexpected ingredients and surprise your family and friends.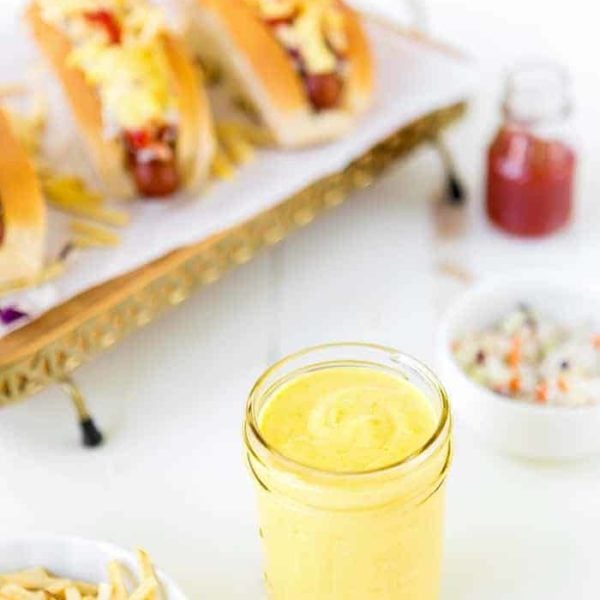 Venezuelan Corn Sauce
Ingredients
1

oz

can sweet corn kernels

15.25

3

tablespoons

cream cheese

5

tablespoons

mayonaise

I used eggless mayo

2

tablespoons

honey

2

tablespoon

corn oil

vegetable oil will work too

1

tablespoon

mustard

1/2

teaspoon

Kosher salt

1

pinch black pepper
Instructions
Put all ingredientes in a small food processor and process until smooth and creamy.

Pass sauce through a fine-mesh strainer.

Cover and chill until ready to serve.
This recipe is easily doubled or tripled. Store in a jar in the fridge for up to 2 weeks, covered.
Did you make this recipe? I want to see your yummy photos!
Tag @mommyshomecooking on Instagram and hashtag it #mommyshomecooking or Join my Private Facebook Group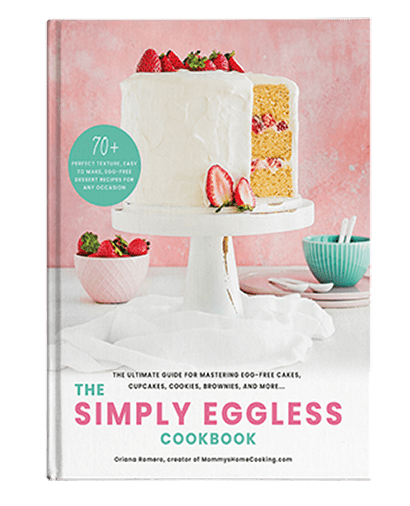 The Ultimate Guide to Eggless Baking!
Includes more than 70 easy-to-make recipes along with full-color photos, detailed instructions, and helpful tips for spectacular results.
Order Now!