This delicious and fresh peppery Watercress Salad with Raspberry Vinaigrette is super simple to make and perfectly balanced. Satisfied you salad cravings and say bye-bye to boring lettuce…watercress is here!!!
This is a sponsored recipe created by me on behalf of Reese Specially Foods®. The opinions and text are all mine.
---
This Watercress Salad with Raspberry Vinaigrette salad, you guys. It's so simple yet so delicious.
When the weather warms up, I crave salads, particularly super crisp and crunchy ones. I've said this before, I am not a salad kind of girl, I need things to be interesting. I need lots of ingredients and delicious dressings to keep me into it. And let me tell you… this Watercress Salad with Raspberry Vinaigrette fit the bill.
Watercress Is one of my favorite warm-weather produce arrivals. It is my father's favorite green. I can remember, like it was yesterday, my papa eating this kind of salad almost every day. But I have to confess that I didn't get into the watercress train until I was probably in my mids-30s. The truth is that watercress isn't the most common salad green, but its peppery bite makes it one of the most delicious, in my opinion.
This Watercress Salad with Raspberry Vinaigrette both looks and tastes bright and refreshingly delicious!  The flavors meld together beautifully with the sweet 'n tangy vinaigrette.
This salad is a delicious way to get your greens and veggies protein.
Talking of veggies… has you ever try heart of palm?
Heart of palm is a vegetable harvested from the inner core and growing bud of certain palm trees. They super common in Venezuela, where you can find them in almost every salad. They kind of taste like white asparagus. Light and refreshing. The texture is crisp without the 'crunch'. You need to try them. They're DELICIOUS. Plus, rich in potassium, vitamin C, and Non-GMO Project verified.
Reese Specially Foods® has a wide heart of palm varieties, as well as other fine foods from across the globe. The best part is that the taste, quality, and affordability, of all their products, are just important to them as they are to us.
Everything gets coated in the vinaigrette of my dreams: Raspberry Vinaigrette!
Yes. So, so good.
This vinaigrette is so tangy and bright and delicious; it makes me smile.
The ingredients can easily be chopped and prepared ahead of time and mixed up just before serving. Perfect as light lunch or side dish for a weeknight dinner.
Enjoy!!!

---
Love what you see? Subscribe to Mommy's Home Cooking so you'll never miss a recipe! Follow along on Instagram, Pinterest, Google+, Twitter, and Facebook for more fun! 
????When you make this recipe, be sure to snap a photo and hashtag it #MommysHomeCooking. I'd love to see what you cook!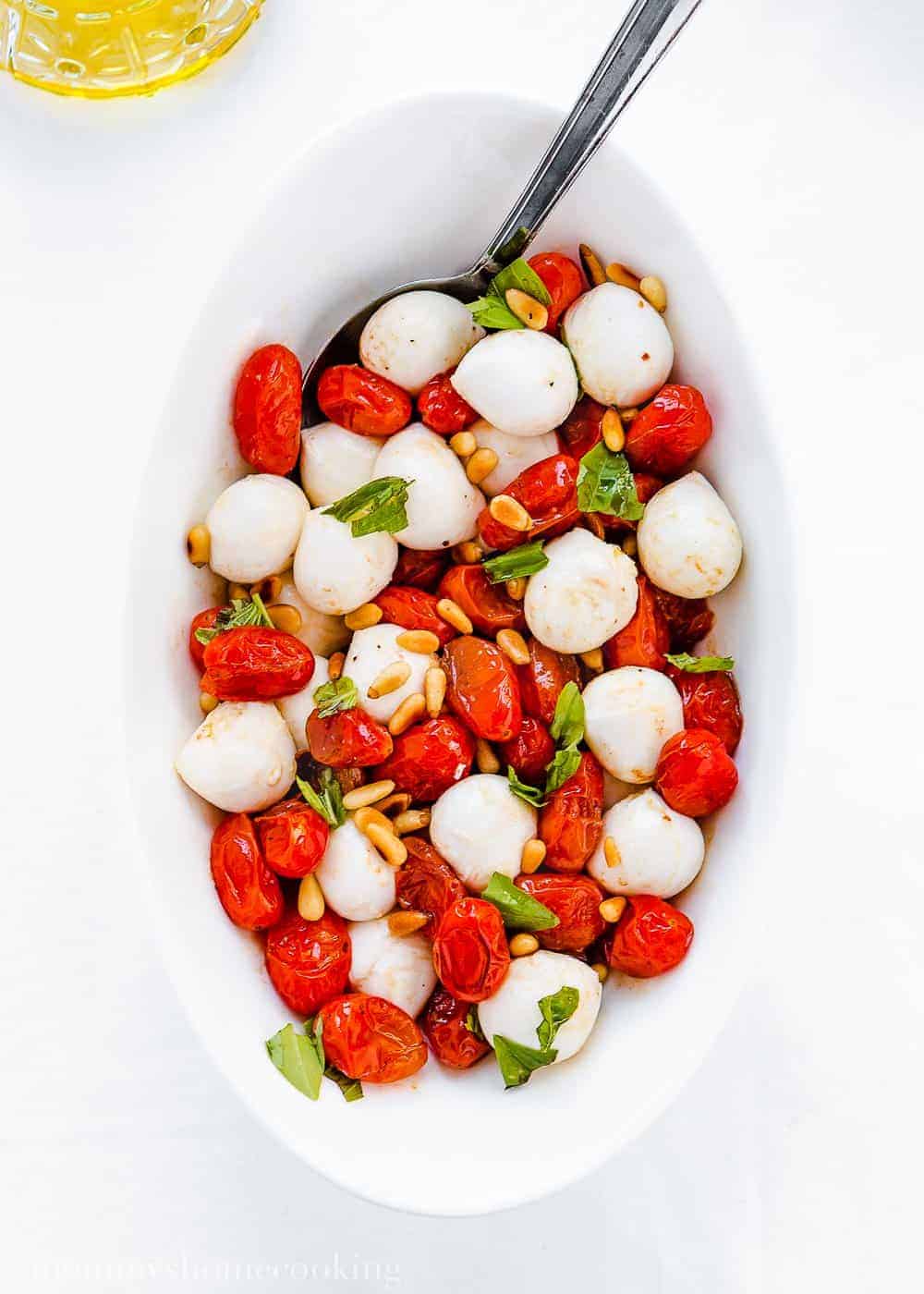 Copycat Chick fil A Superfood Salad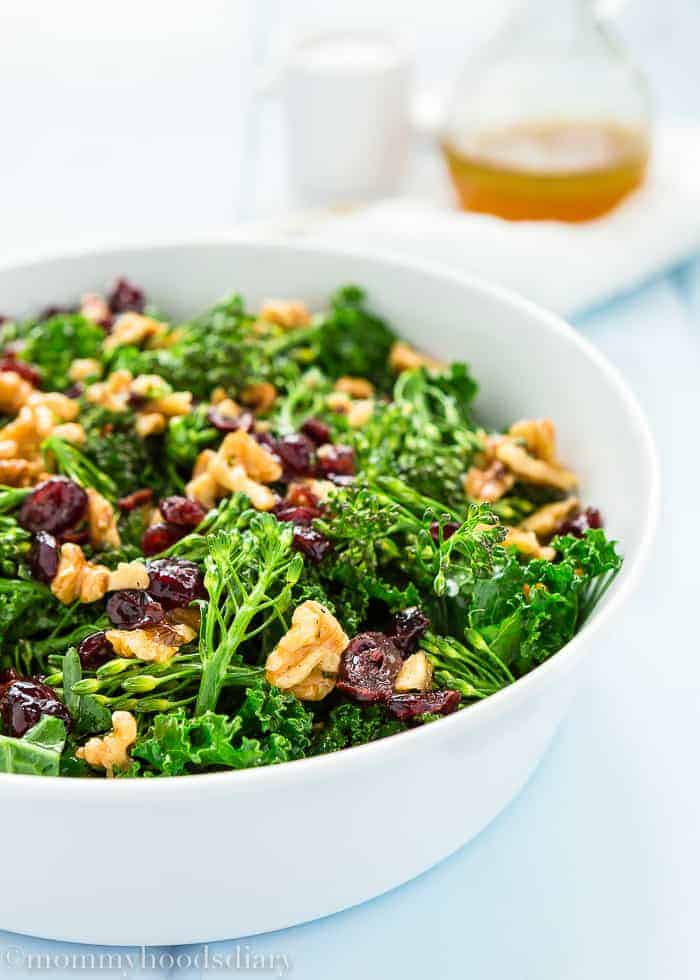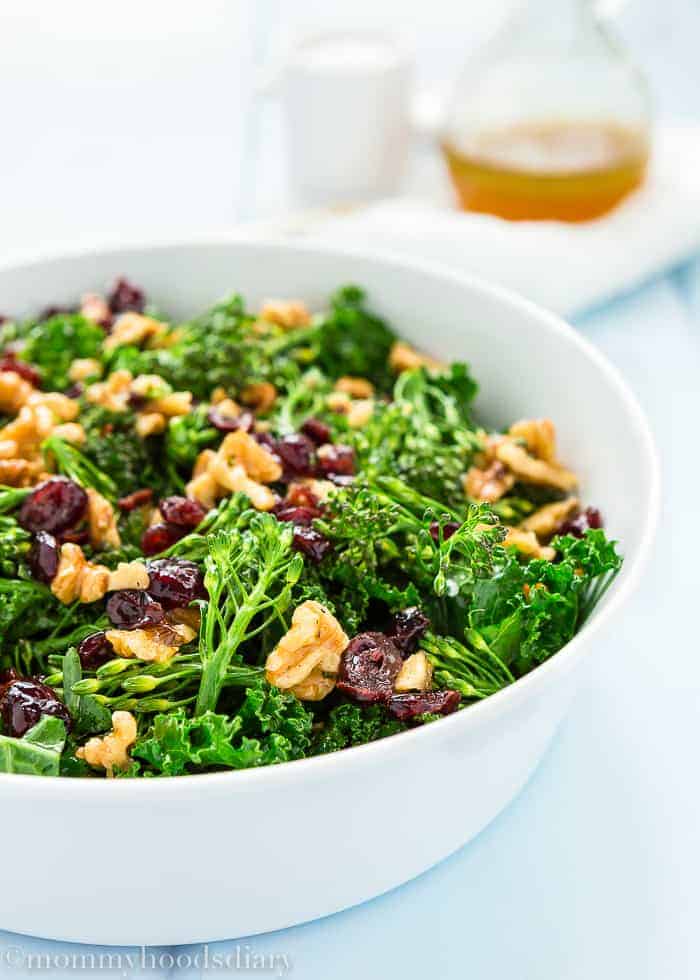 * This post contains affiliate links, thank you for the support in keeping Mommy's Home Cooking up and running!