Watermelon Bites with Cream Cheese Whipped Cream – These little bites of deliciousness are the easiest dessert recipe you'll ever see!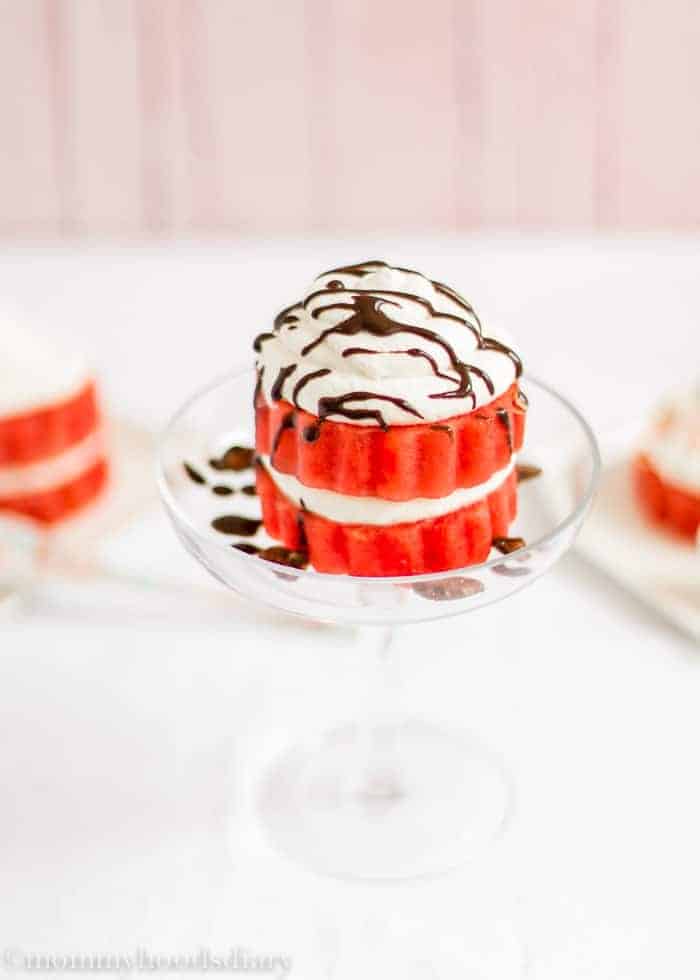 This past week was full of emotions. All good. Thank goodness.
First:  I was named one of  Top 50 Mom Food Bloggers by mom.me. Woo-Hoo!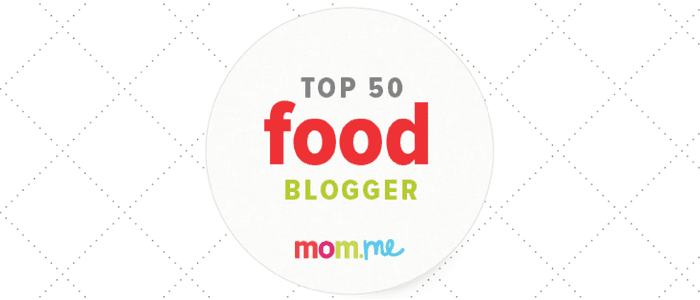 I am so incredibly honored and thankful to be included on this list among 49 incredible and talented women. I have to confess that many of them are my idols. I've been following them for a long time. Ever since I've found them very inspirational and love the way they work. So that's why this award is super extra special.
mom.me:

Putting this list together was easy for the mom.me team. We all love to cook (and eat) and we all have our favorite mom food bloggers we go to for inspiration. We know from experience cooking for a family can get old really fast – picky eaters, not enough time to cook, let alone shop for food and then there's the washing up. All 50 of these amazing women remind us that feeding the family can be fun, rewarding and delicious.
When I started this food adventure one year ago I never thought I would have so many satisfactions. I love what I'm doing right now. It's stressful at times, especially working – or at least trying – with children in the house, but it is totally worth it.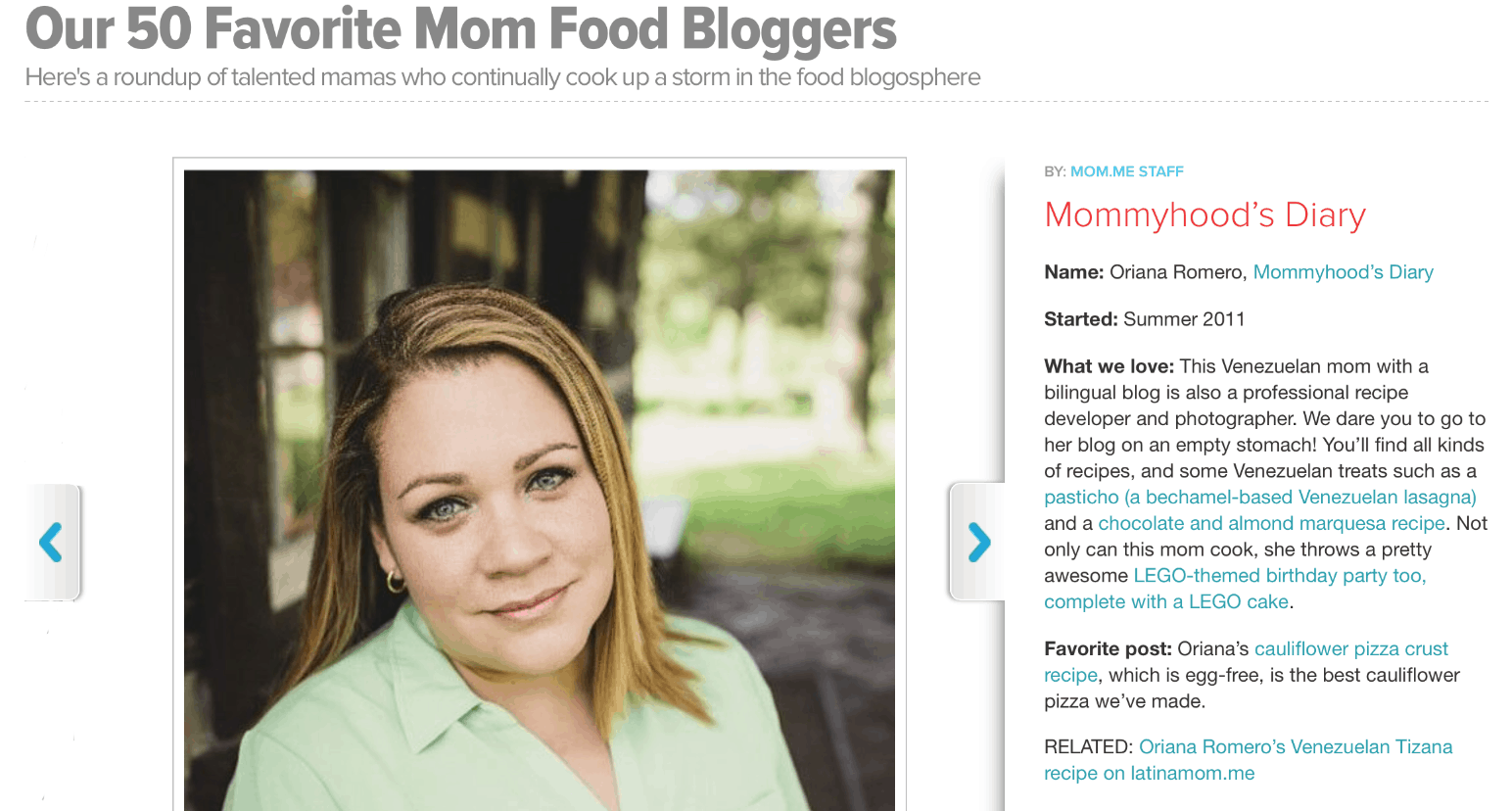 I want to take a moment to thanks, all and each one of you, who visit my blog every day, make my recipes, send me messages with questions, and let me know how you liked it. This little creative space of mine wouldn't be anything without you. THANK YOU!!!
And of course, we're going to celebrate with a delicious recipe: Watermelon Bites with Cream Cheese Whipped Cream and Chocolate Sauce. It a big name for such an easy treat… so don't get confused! You can have this ready to enjoy in no-time.
I am a whipped cream l-o-v-e-r and this version is … oh so delicious!
You're going to love dipping fresh fruit into this Cream Cheese Whipped Cream. It's fluffy, creamy, and perfectly sweet. Because its summer and I had a big watermelon at home I decided to make these super cute watermelon bites.
For the kids, I added some sprinkles! They loved it. They literally eat anything that has sprinkles. Who doesn't, right? The grown-up version had Chocolate Sauce. It is downright delicious.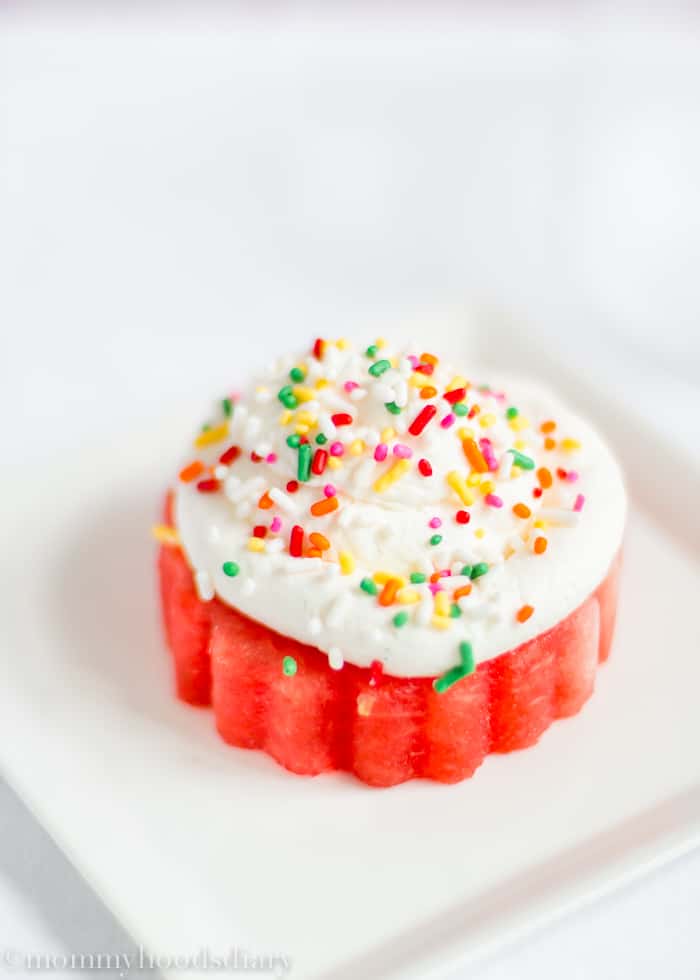 Watermelon Bites with Cream Cheese Whipped Cream
Ingredients
6

tablespoons

cream cheese,

at room temperature

1/4

cup

sugar

1

teaspoon

vanilla extract

1

cup

whipping cream

cold

1

watermelon,

peeled

Chocolate sauce

(opcional)

Sprinkles

(opcional)
Instructions
With an electric mixer at high speed whip the cream cheese until smooth and fluffy; about 2 -3 minutes. Add the sugar and vanilla, and continue whipping until all is well incorporated.

Reduce speed to medium and while the electric mixer is still running, slowly pour in the whipping cream, gradually, in thread form. With a spatula scrape the bottom of the bowl to make sure everything is well mixed. Continue whipping on high speed until the cream is stiff.

Using a wire layered cake cutter cut layers out of the watermelon; about 1/2 inch thick. Then take each layer and cut circles with a round cookie cutter, cut as many circles as possible.

Take a watermelon circle and add a generous layer of whipped cream on top, place another circle on top and add with more whipped cream.

Drizzle with chocolate sauce or add sprinkles, if desired. Serve immediately.
Did you make this recipe? I want to see your yummy photos!
Tag @mommyshomecooking on Instagram and hashtag it #mommyshomecooking or Join my Private Facebook Group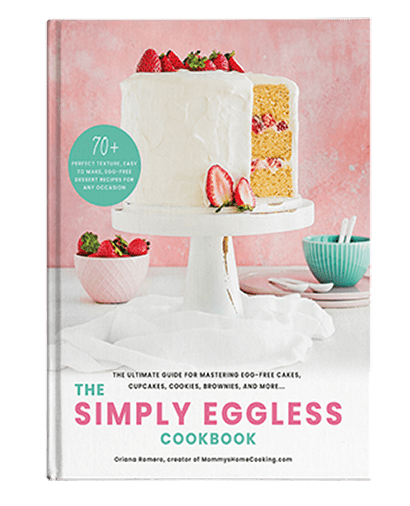 The Ultimate Guide to Eggless Baking!
Includes more than 70 easy-to-make recipes along with full-color photos, detailed instructions, and helpful tips for spectacular results.
Order Now!