A few days ago we went to our first "Pumpkin Picking"!!!
Should I call it "Pumpkin Shopping"? Because we actually went to buy pumpkins at a farm stand hahaha. We did not "pick" them in the field…anyway! We had a blast.
Back home there is no such tradition. There, we basically have summer weather all year long. So now, we really enjoy seeing the changes of seasons, their colors and flavors. And of course, we embrace new traditions with open arms. It is very important for us to create memories with our children and this has been a very special occasion for all since it was our first time.
We decided to visit Cox farm. A family owned and operated farm that has a long tradition in the area. It's very close to home and they organized a beautiful fall festival with many activities for the whole family. Our first impression was WOW!! Never thought it was that big; 90-acre playground with slides, hayride, music, fun tunnel, animals, farm shore like milking the cow, some yummy food and the market.
The day was perfect. Not too hot, like the previous days, and not too cold.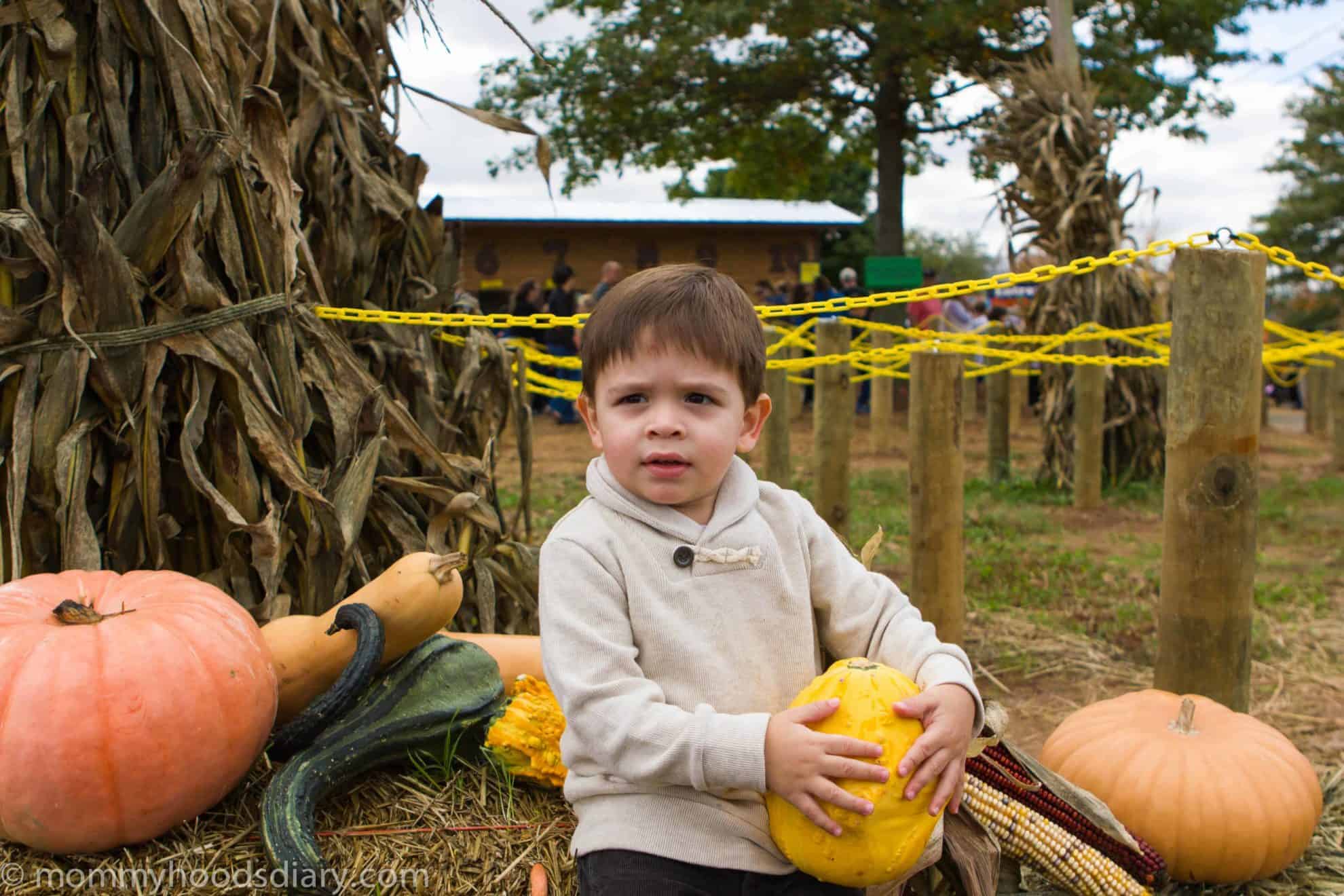 Matthew was so excited that he did not know where to start. He is at that stage of I-am-a-big-boy and refuses to get in the stroller. So, for this reason, we decided to leave our Britax B-Ready at home and take the B-Nimble just for Vicky. Big mistake. The place was so crowded that at times it was a little scary. I was terrified that any of the children could get lost.
We thought that the best way to handle it was taking turns. If I wanted to take pictures, my husband would run after our tireless boy and Vicky would have to wait sitting in the stroller… Isn't she cute?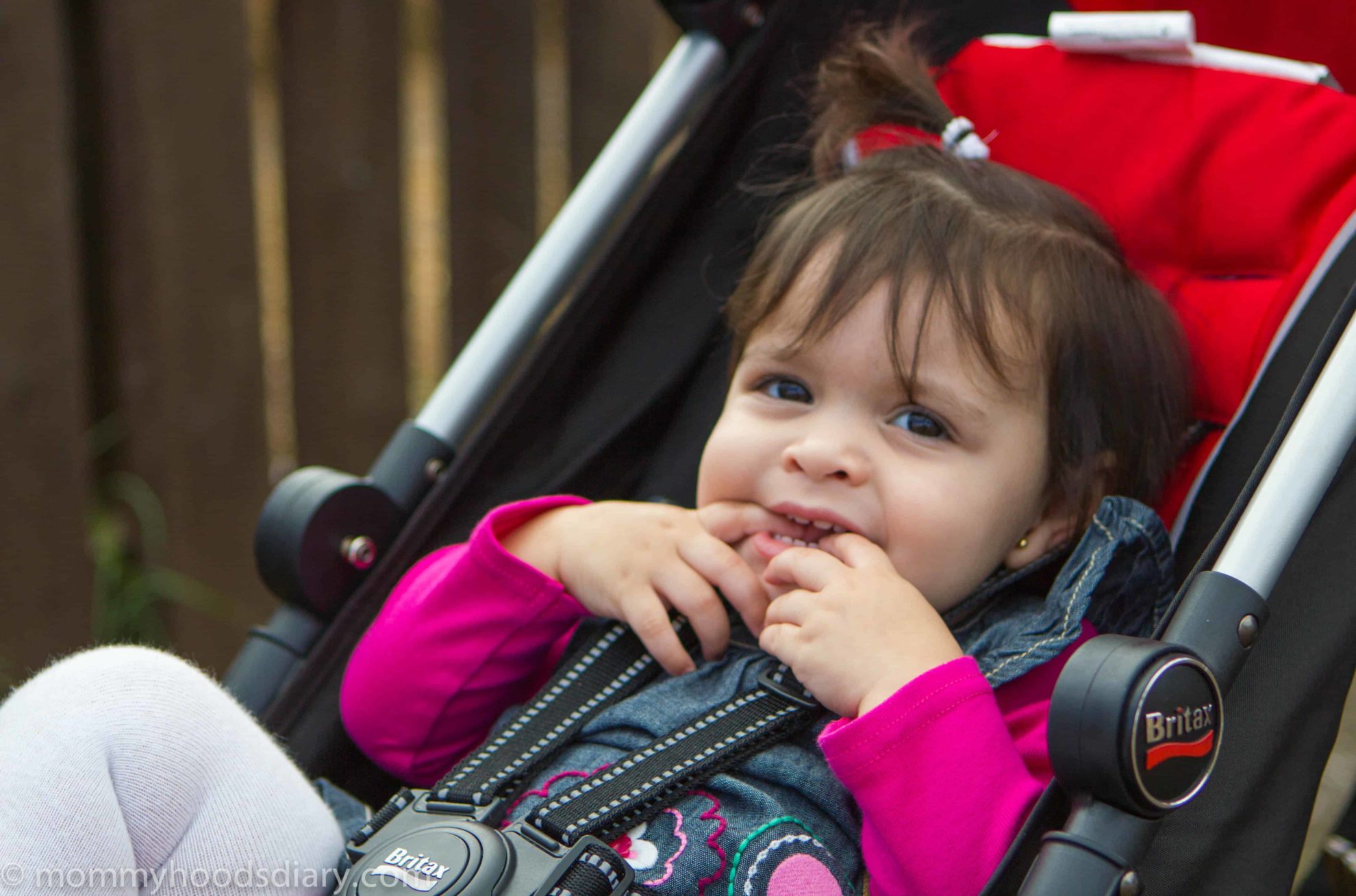 But Matthew was not the only one who had fun! Our little princess loves music and dancing so this was her favorite part of the day. There was a band playing songs and they have a special space, in the middle, for children to dance.
The other activity which was a total success was the play area with the tractors. Ohh boy… Matthew had so much fun!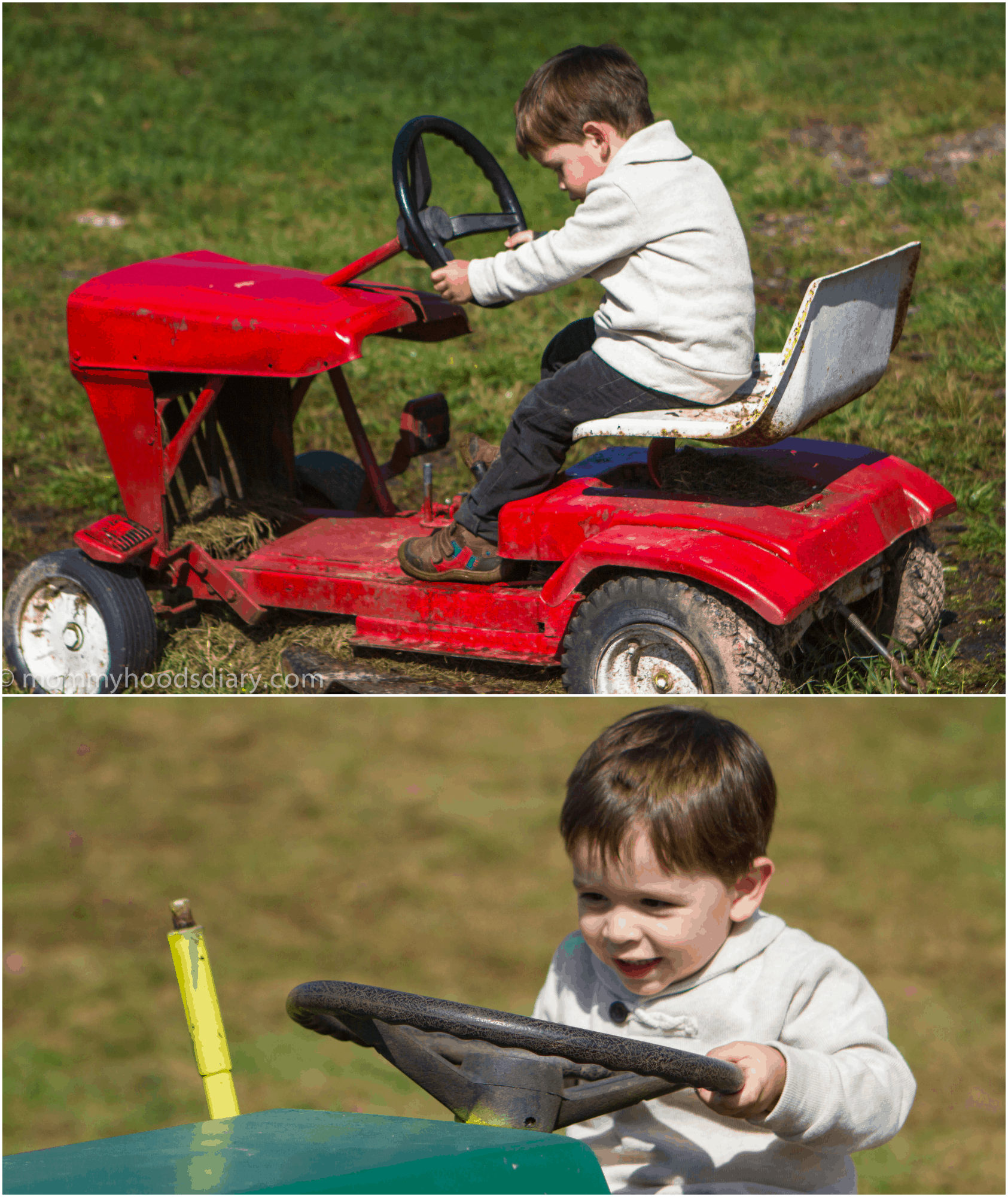 Ohh Yeap…I was there too!! Here is the proof LOL.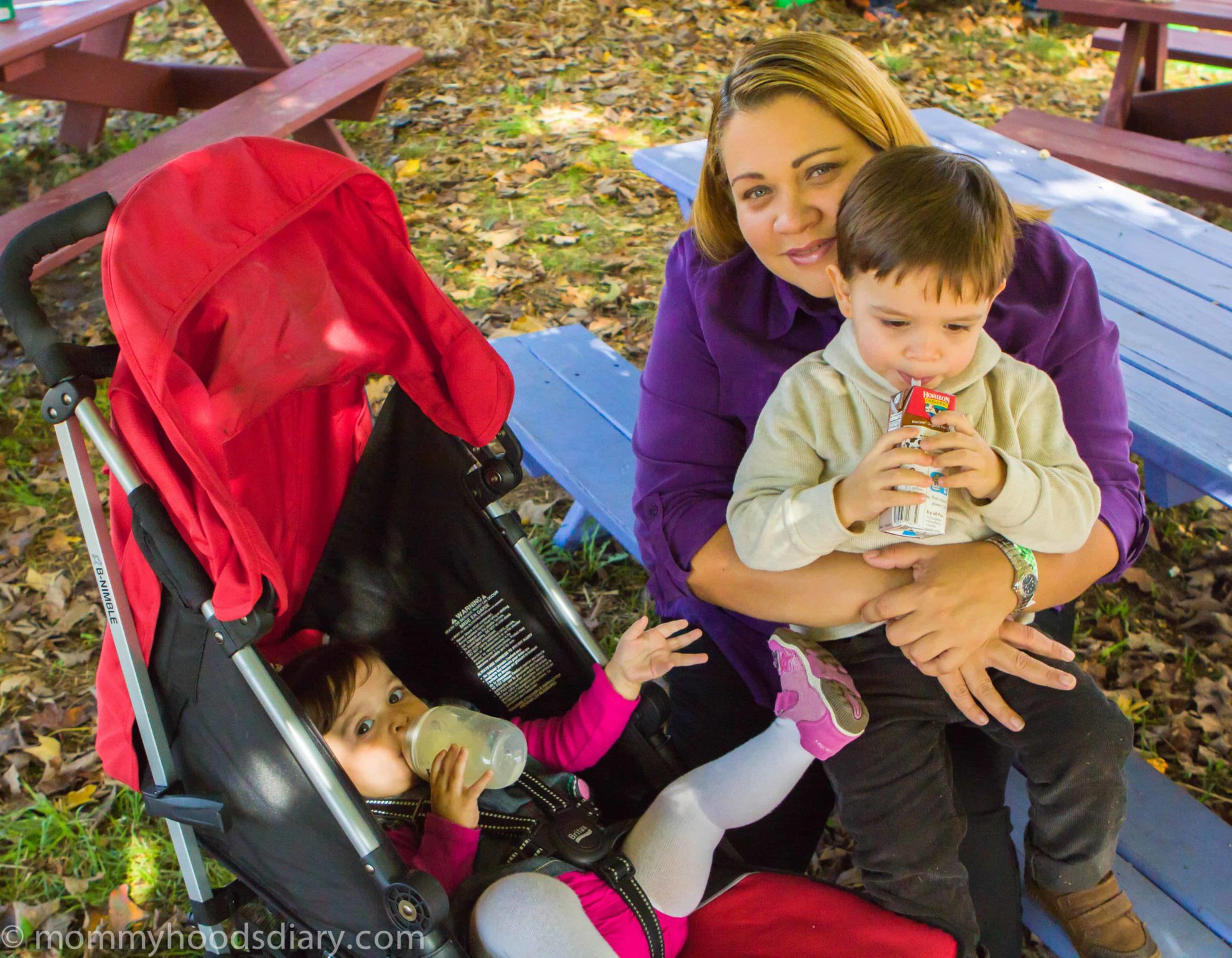 We had a lovely family day! We just missed our oldest daughter but she had to work that day. Even though, we do not have the energy that we had 20 years ago, we thank God for our children; Andrea, Matthew and Victoria. For filling our days with joy and love. For allowing us to create these beautiful memories. And for giving us the health to enjoy them.
Happy Fall!!!
PS: You may or may not  know that photography has become my latest passion so here are some more beautiful pictures from that day!