Cake mixes are reliable kitchen shortcut when you have to bake a lot of cakes for a special event, or when you are not in the mood for measuring or sifting ingredients. Learn my trick about How to Make a Cake Mix Box without Eggs. Pure convenience and amazingly delicious!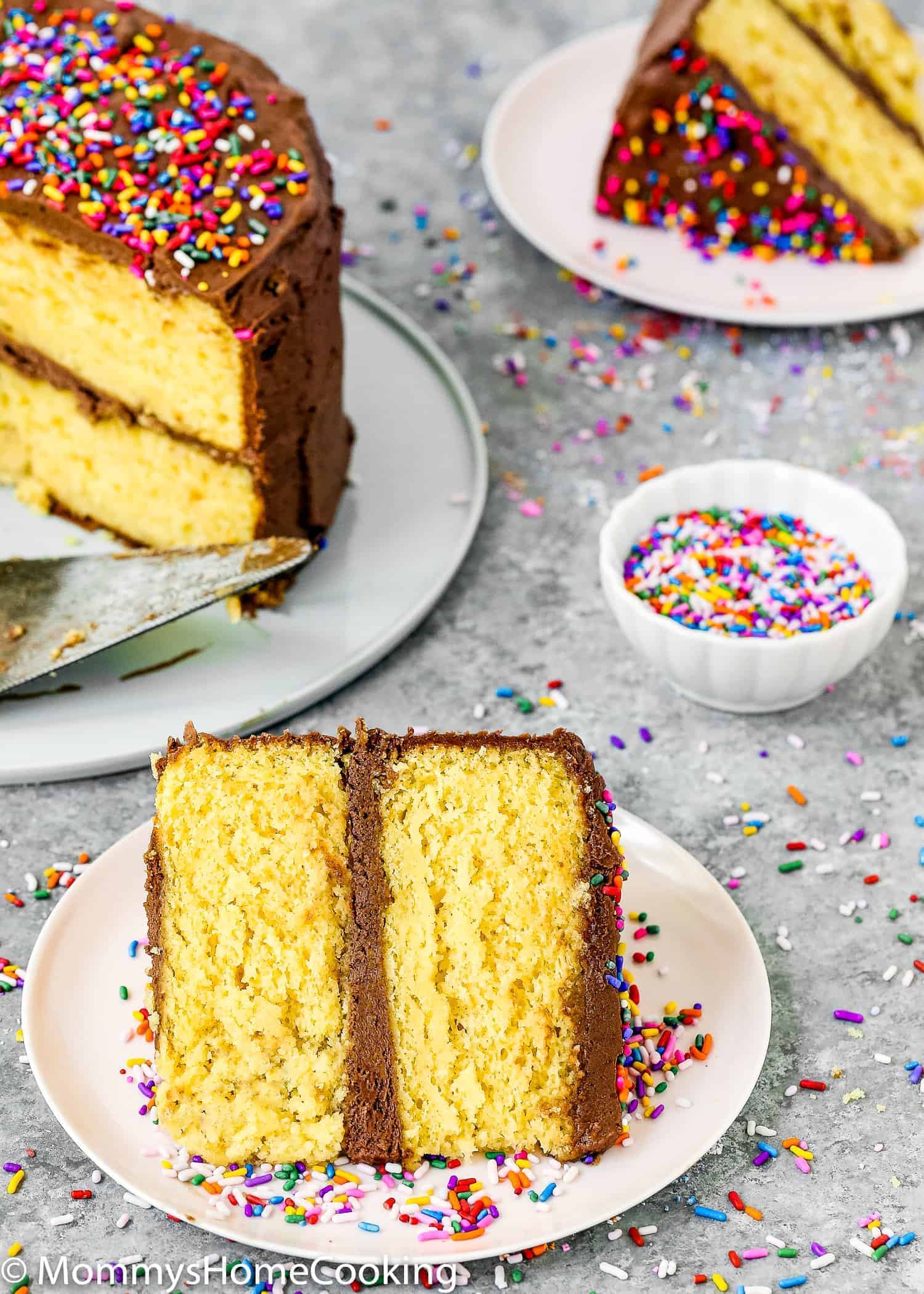 By popular demand, here is the recipe for How to Make a Cake Mix Box without Eggs!!!
Do you or someone you love have egg allergy? Or did you just run out of eggs? Don't panic! You still can make that box cake that you are craving for.
I get it… not everyone loves to bake from scratch as much as I do. So, for all of you who prefer to make a cake the easiest and fastest way possible you need to bookmark this recipe.
There is something about boxed cakes that I can't explain! They are delicious and super moist, and the most important, they are pure convenience. They help us to cut down on prep time, no measuring, no sifting, which means that you're already so much closer to enjoying a slice of that cake of your dreams.
When I was younger, I actually made boxed cakes all the time. I'd act like I had my own cooking show. I'd go through the making of my boxed cake as if I was talking to an audience that wasn't there, through an invisible camera. Shhhhh…don't tell anyone🤫 LOL.
So, If I'm being perfectly honest, although I prefer to make cakes from scratch now, I still have a soft spot for boxed cakes.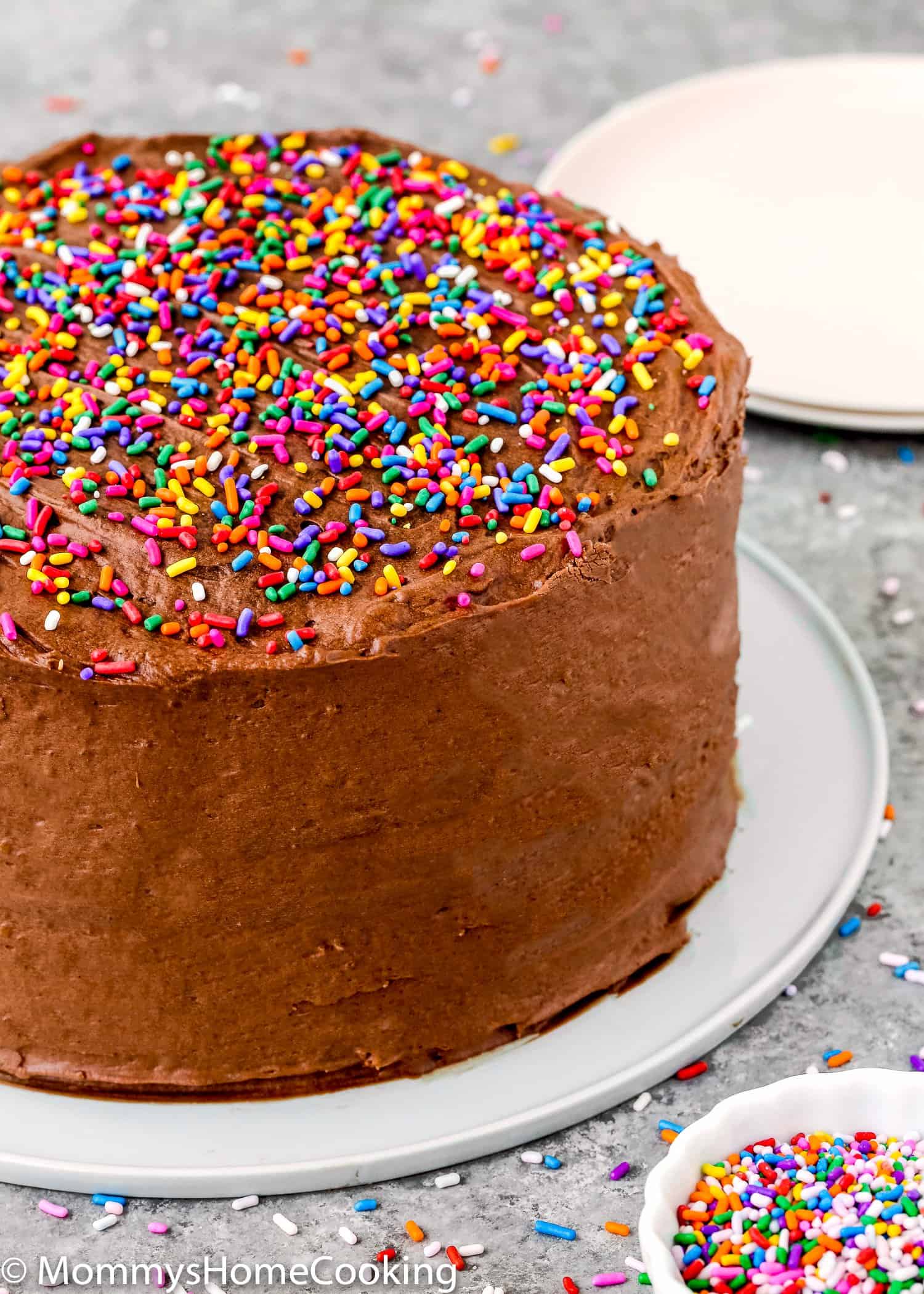 How to Replace the Eggs to Make A Box Cake?
Replace the eggs with 1/4 of plain yogurt. 
My #1 Tip to Make a Cake Mix Box without Eggs.
I like to add 1/4 cup of all-purpose flour to improve the cake's texture. After a lot of testing, I noticed that when I don't add the flour the cake is TOO fluffy and difficult to frost/decorate. So, adding the flour is totally optional but highly recommended.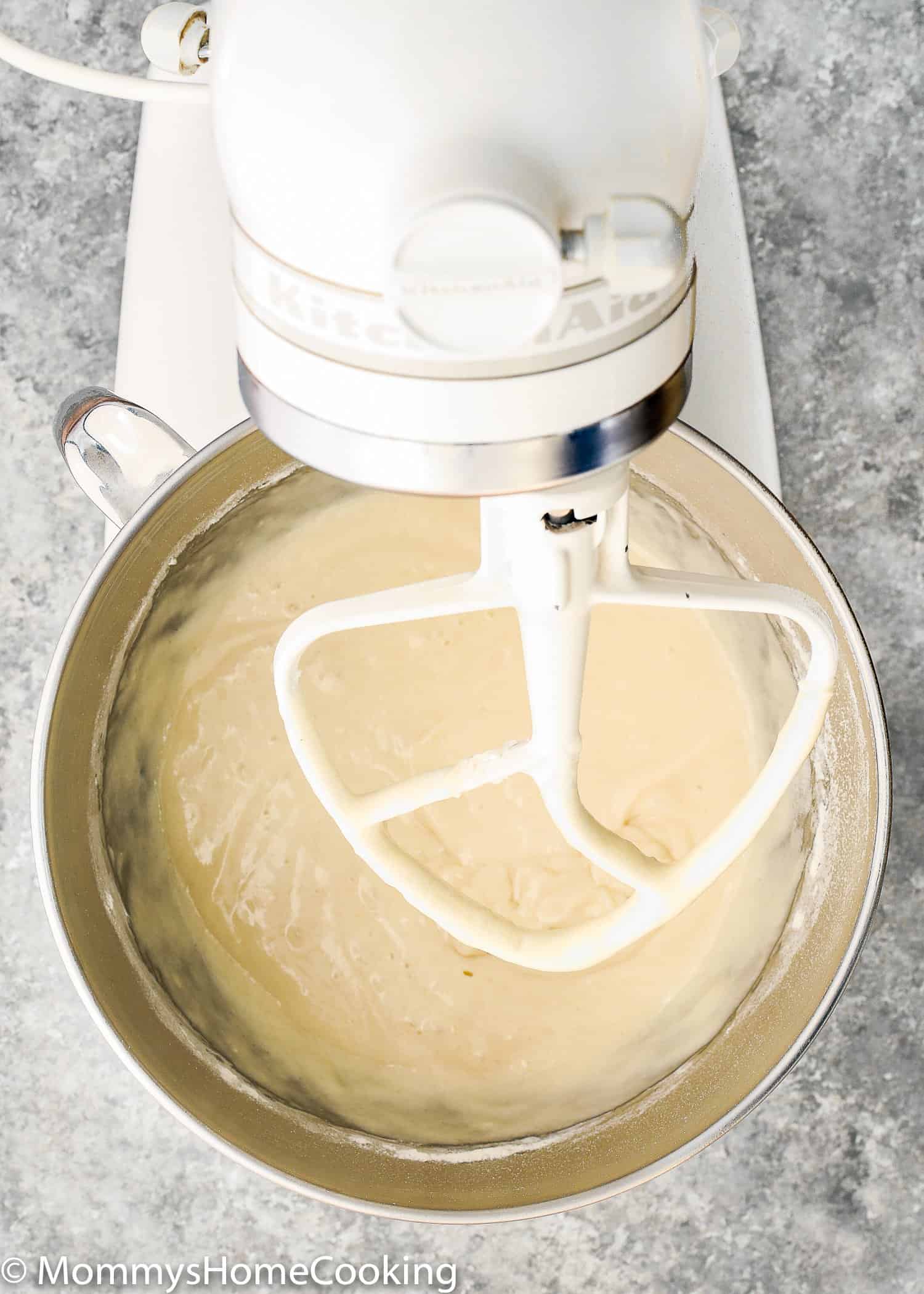 How to Make a Cake Mix Box without Eggs
Preheat oven to 350º F. Lightly grease the cake pan.

In a large bowl mix cake mix, water, oil, yogurt, and flour, if using, until everything is well combined, about 2 minutes.

Pour batter into prepared pan.

Bake, as directed on the box, or until a toothpick inserted in the center, comes out clean. Cool for 10 minutes before unmolding. Cool completely before frosting.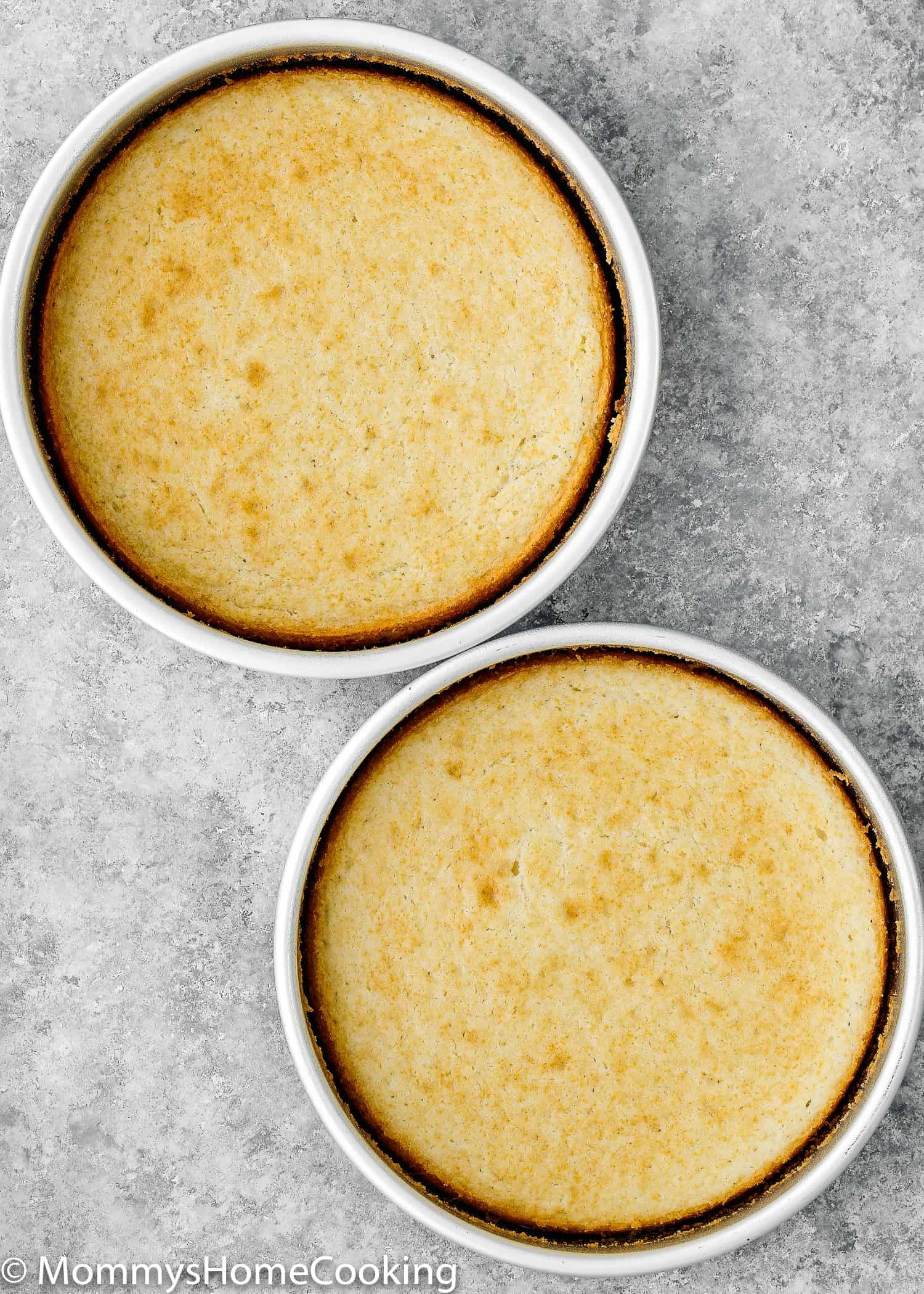 LOOKING FOR MORE EGGLESS RECIPES?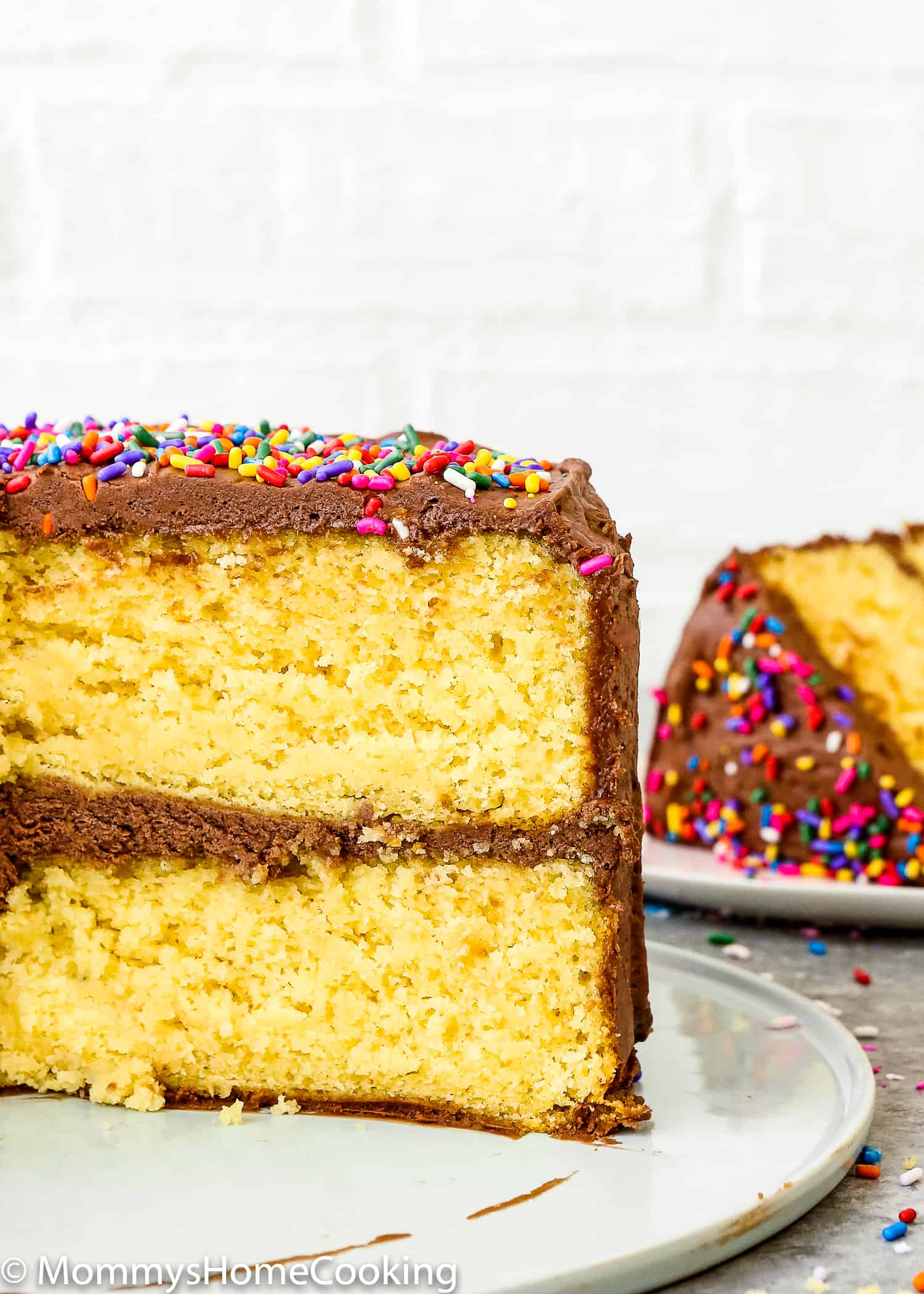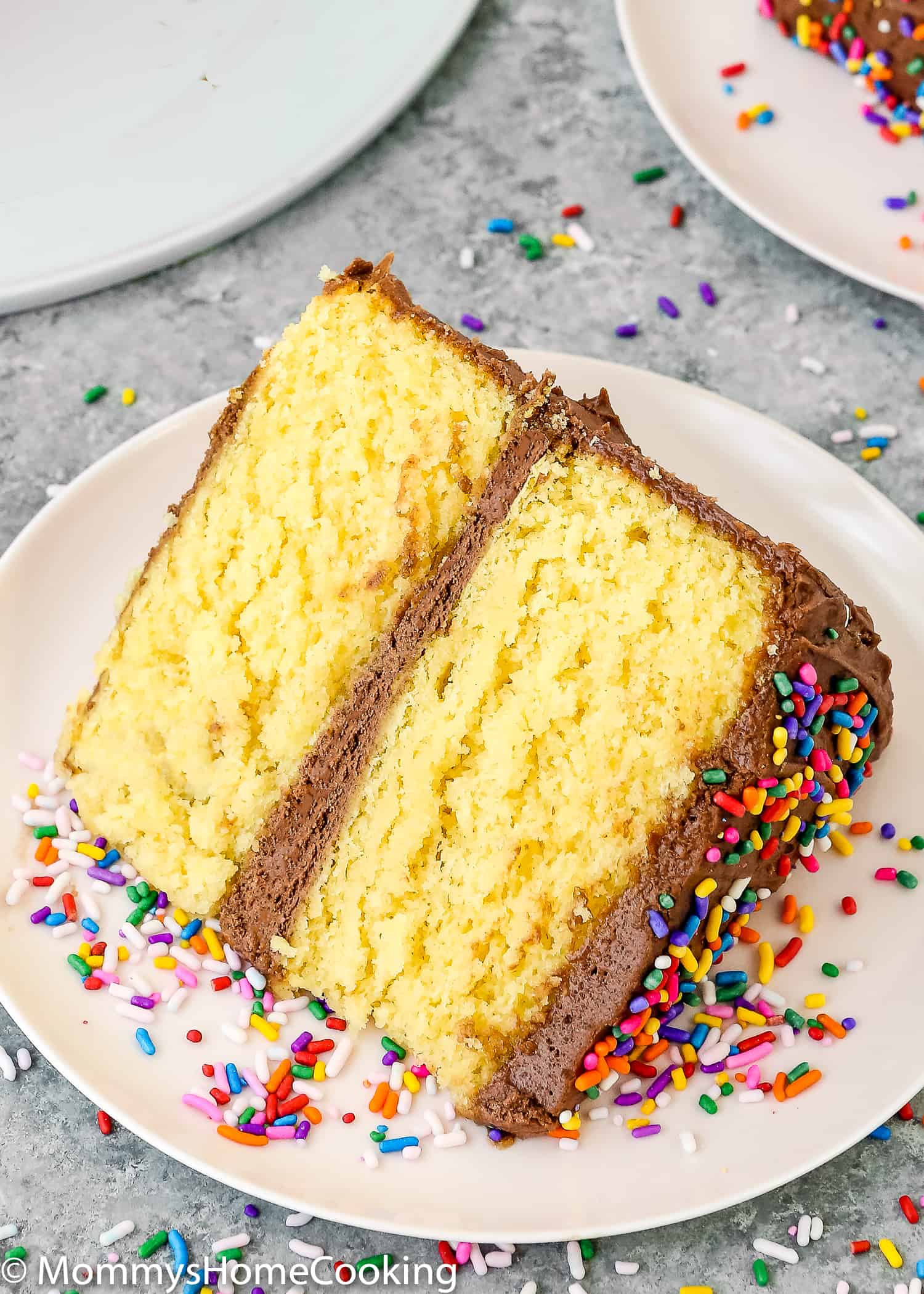 Using cake mixes as a kitchen shortcut is great when you have to make lots of cakes, whether for a bake sale, an office social, church events, or holiday big gathering, you need to make the most of your time.
Don't forget to pin it for later.
Happy Baking!!!

---
Love what you see? Subscribe to Mommy's Home Cooking so you'll never miss a recipe! Follow along on Instagram, Pinterest, Google+, Twitter, and Facebook for more fun! 
📱When you make this recipe, be sure to snap a photo and hashtag it #MommysHomeCooking. I'd love to see what you cook!
* This post contains affiliate links, thank you for the support in keeping Mommy's Home Cooking up and running!