This recipe makes the BEST Eggless Cheesecake you will ever try! It's wonderfully creamy and silky, and it's also one of the easiest to make! A delicious and melt-in-your-mouth classic dessert that will leave everyone asking for seconds. Must try!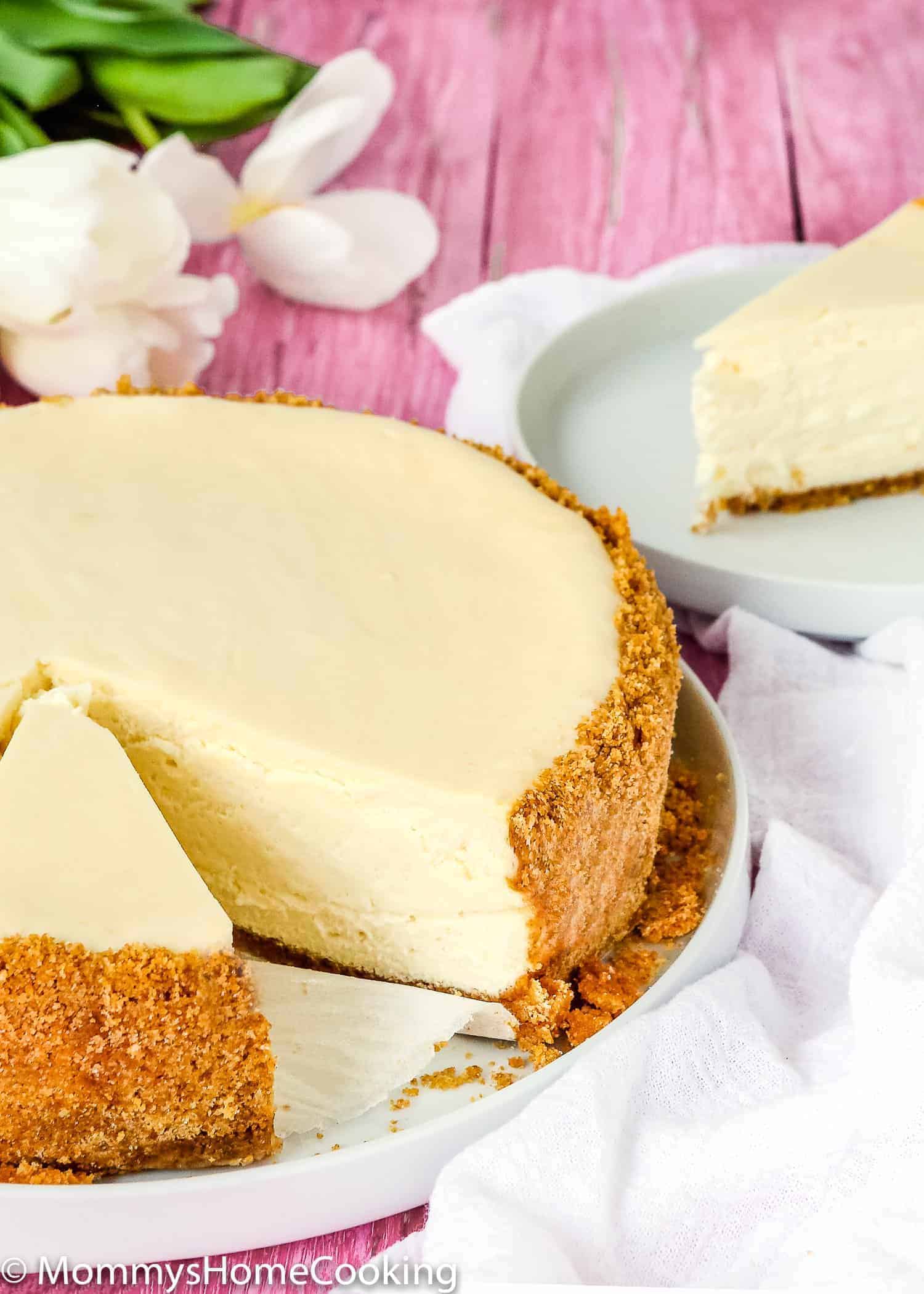 I am so excited for today's recipe. This really is the BEST Eggless Cheesecake ever!!!
I have to confess that I felt a little intimidated to develop this recipe, so put it off for quite some time, until my daughter asked me if she could have a cheesecake for her birthday. I got a little surprised by her request, but I knew right away that I had to develop the most delicious cheesecake recipe for my daughter.
So, I did it! I was so pleased with the way this came out. I mean, not only did it look beautiful, but it tasted even better
This is one of the richest, most decadent recipes I've ever shared with you all. This cheesecake means business.
This Eggless Cheesecake is luscious, rich, creamy, and smooth!  No sinking, no cracking center.  Cheesecake perfection in every sense of the word…Like I said, this cheesecake means BUSINESS.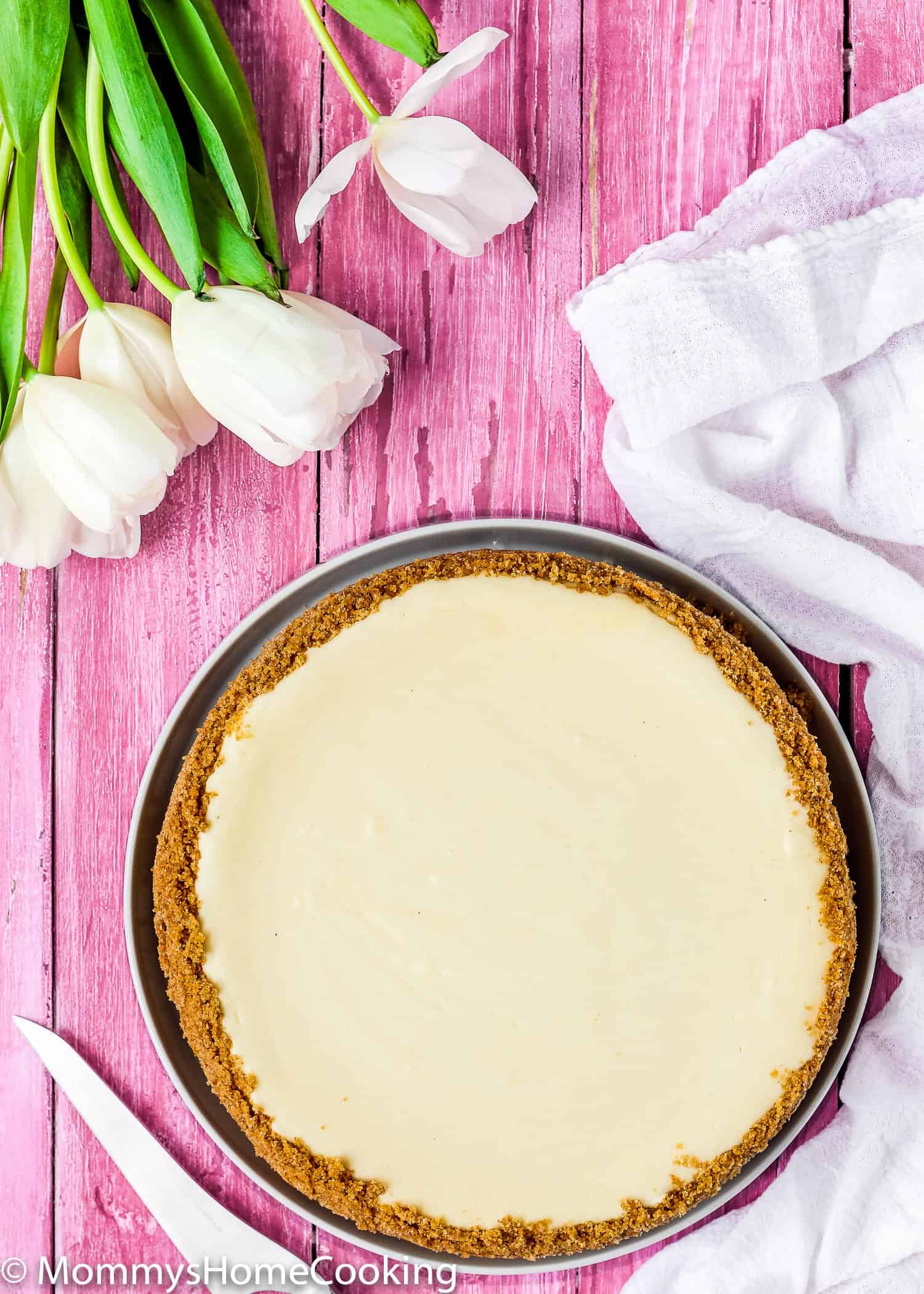 TIPS AND TRICK TO MAKE THE BEST EGGLESS CHEESECAKE EVER:
Plan ahead! Cheesecake is one of those desserts you have to plan in advance. It takes a long time to bake and a long time to chill and set.

Make sure all your ingredients are at room temperature.

Avoid overbaking the cheesecake or it will crack. The center of your cheesecake should still wobble when you remove it from the oven; it will continue to cook as it cools on the counter. 

Do you want to cut the perfect cheesecake slice? Use a thin knife that has been dipped in hot water and then wipe dry. Repeat this step before every single cut.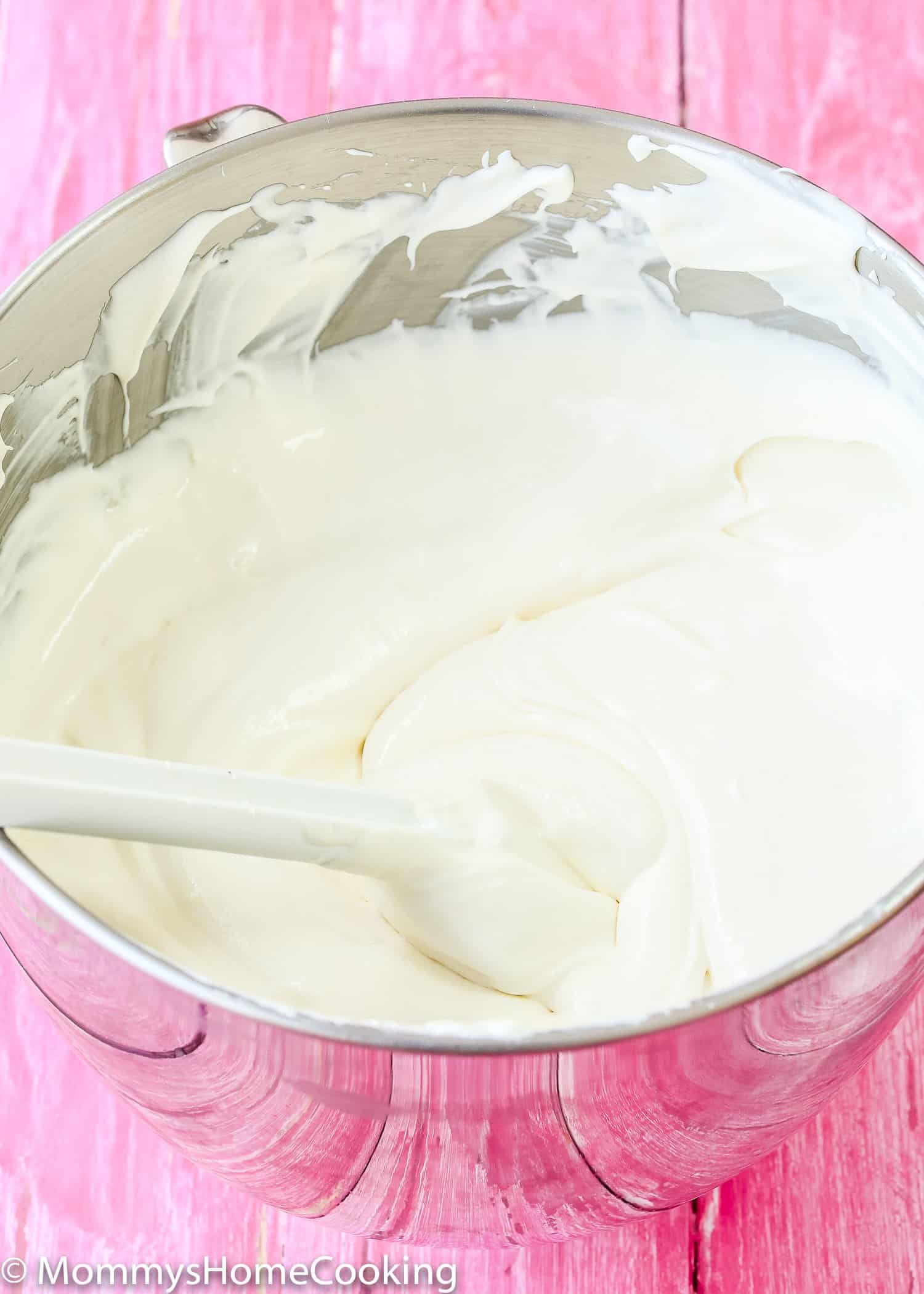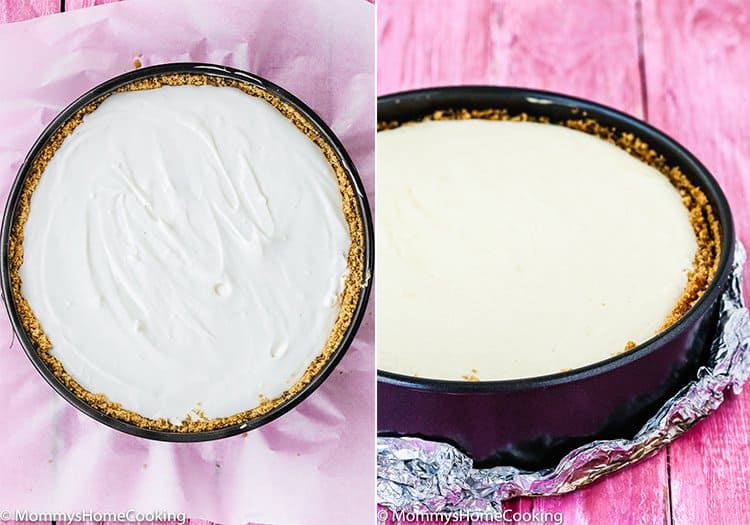 LOOKING FOR MORE EGGLESS RECIPES?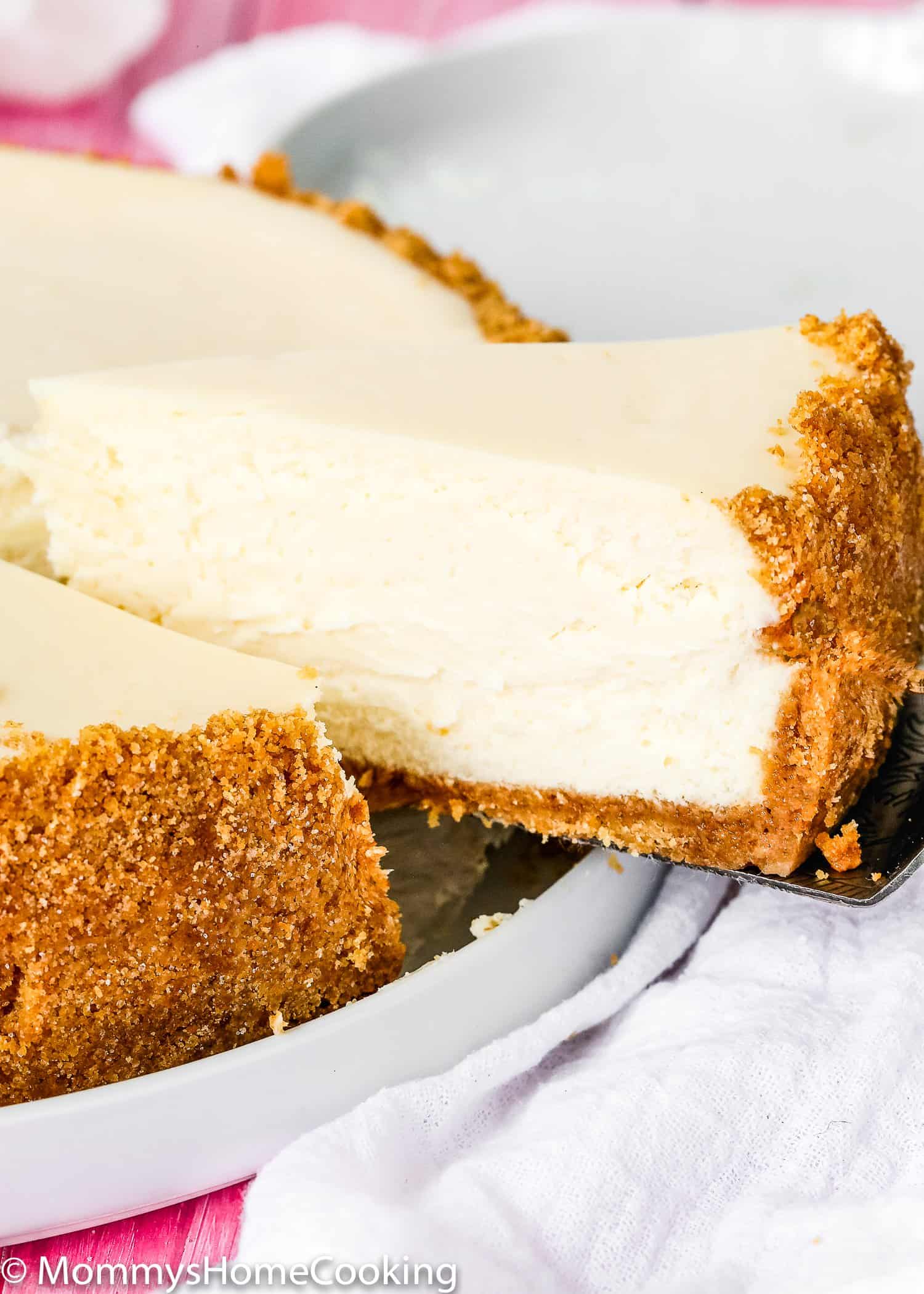 This BEST Eggless Cheesecake is a dessert that everyone will love! I mean, I would be so excited to have something like this served to me! It's perfect for any occasion. 
Happy Cooking, and baking!!!

---
Love what you see? Subscribe to Mommy's Home Cooking so you'll never miss a recipe! Follow along on Instagram, Pinterest, Google+, Twitter, and Facebook for more fun! 
📱When you make this recipe, be sure to snap a photo and hashtag it #MommysHomeCooking. I'd love to see what you cook!
* This post contains affiliate links, thank you for the support in keeping Mommy's Home Cooking up and running!