This truly is The Best Eggless Chocolate Cake Ever! The cake is supremely tender, moist, and bursting with a rich chocolate flavor. Perfect for birthdays, craving days or any celebration.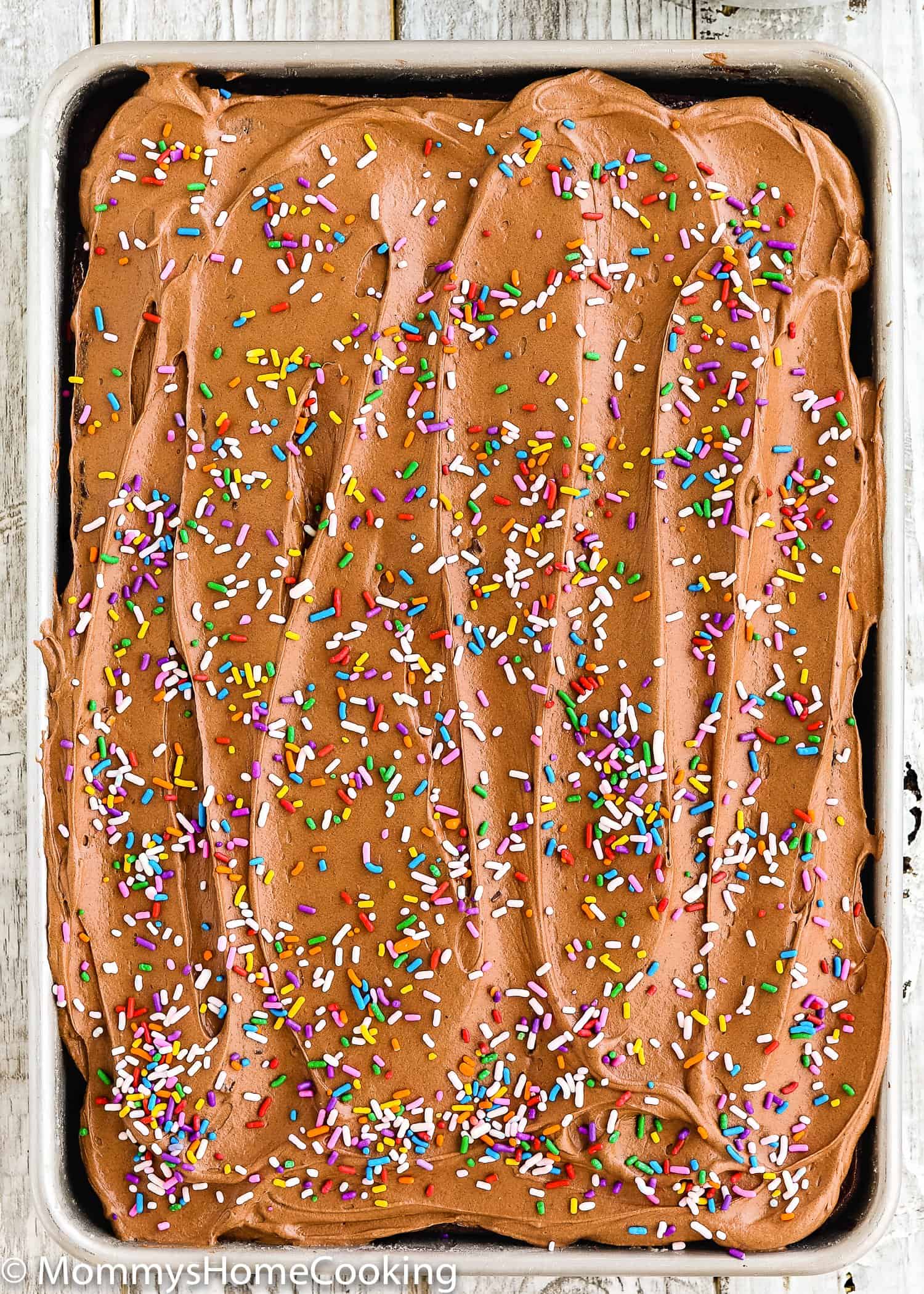 This Eggless Chocolate Cake has got to be my favorite cake that I've made so far. Believe me … I have tried quite a few since lately.
This has been one of my longest recipes in the creation. It took me quite few fails to figure out the right ratio. But each and every one of those failures was SO worth it.
The final result?
A Super moist, tender crumb, bursting with chocolate flavor cake!
This cake is a Chocolate Frolic!!!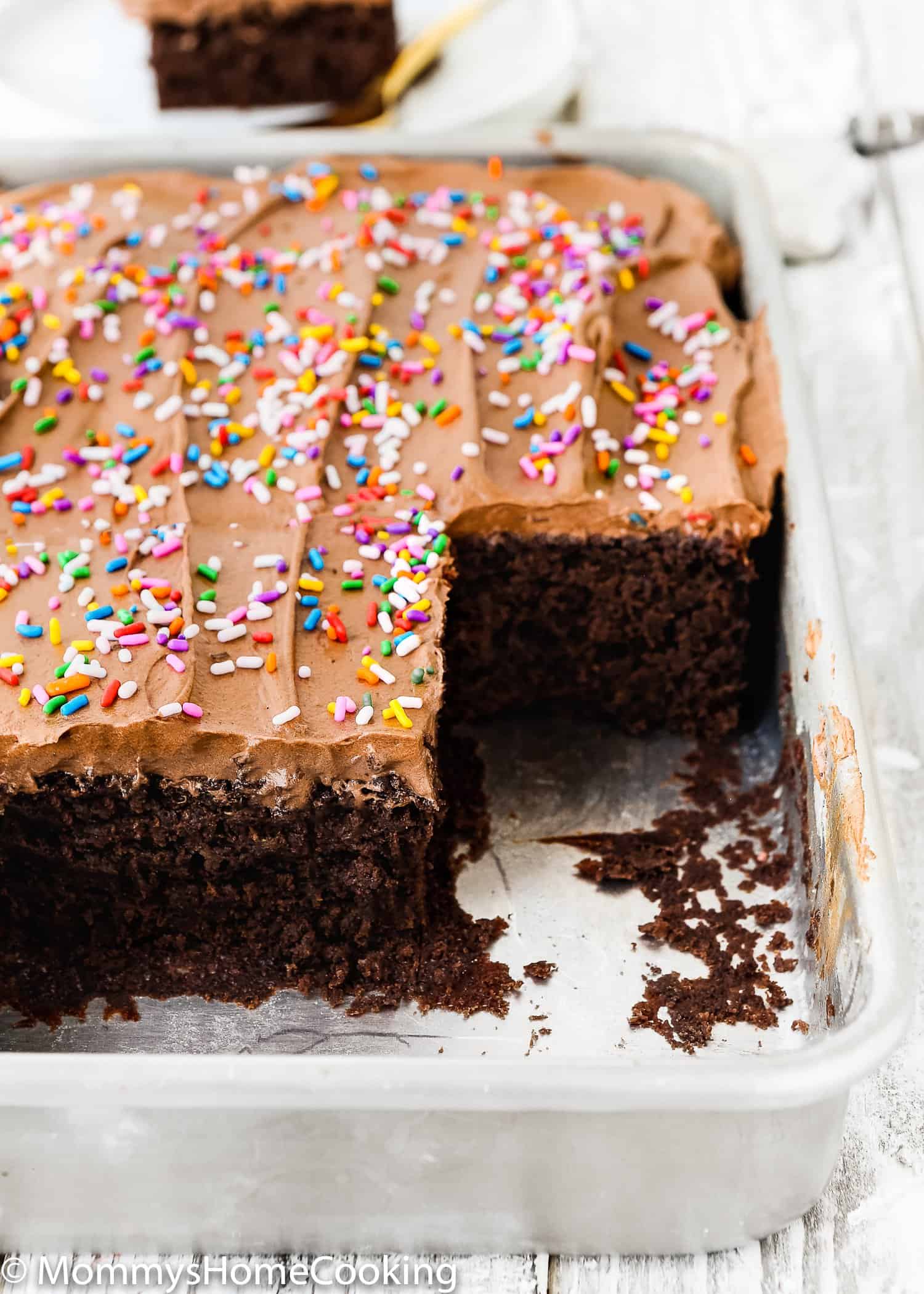 When baking without egg this is the most frequent question.
How do you substitute eggs in a cake recipe?
The best way to substitute eggs in a cake recipe is finding the right combination of leavening agents, such baking powder and/or baking soda,  and acids, such vinegar, lemon juice, buttermilk, yogurt, sour cream, etc…When leavaners and acids are combined they react and produce gas (bubbles) that will make the cake fluffy.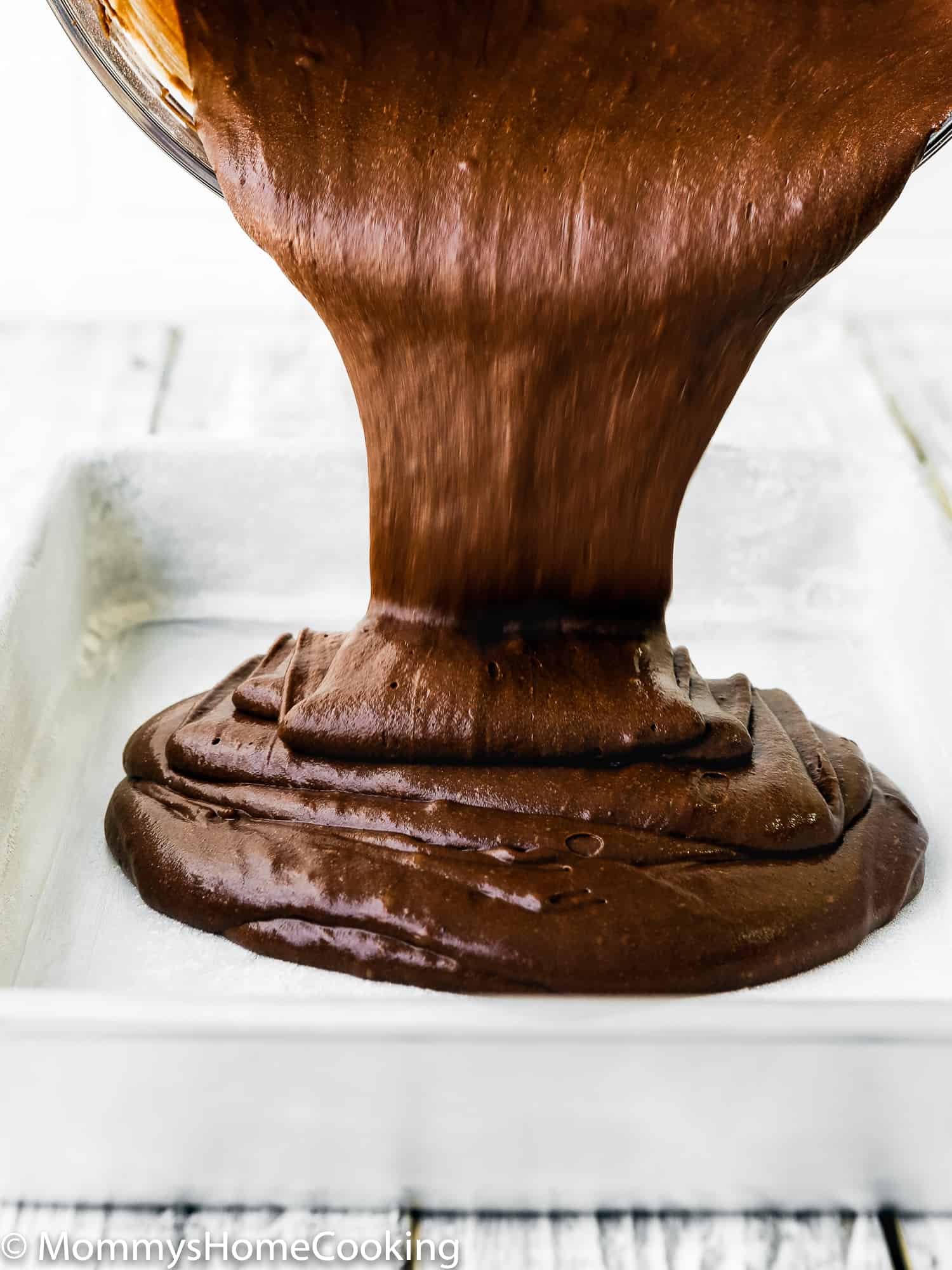 What cakes can you make without eggs?
Cakes without eggs can be a little tricky, but not impossible! The best egg substitutes for a cake recipe are baking soda + buttermilk, yogurt, sour cream, sweetened condensed milk,  applesauce and ripe mashed banana. Keep in mind that these last two can alter the flavor of the cake.
Check out my favorite cake recipes!!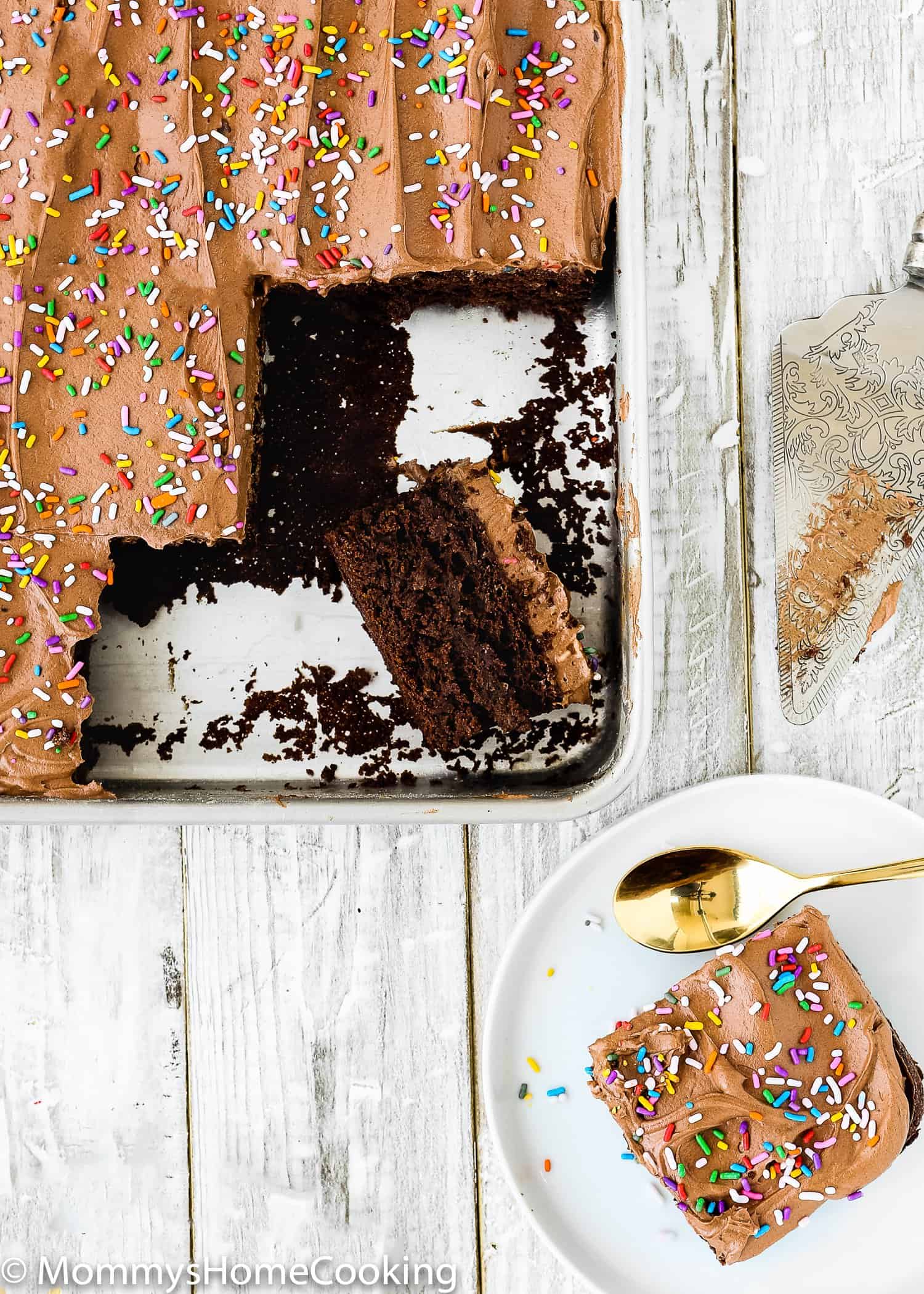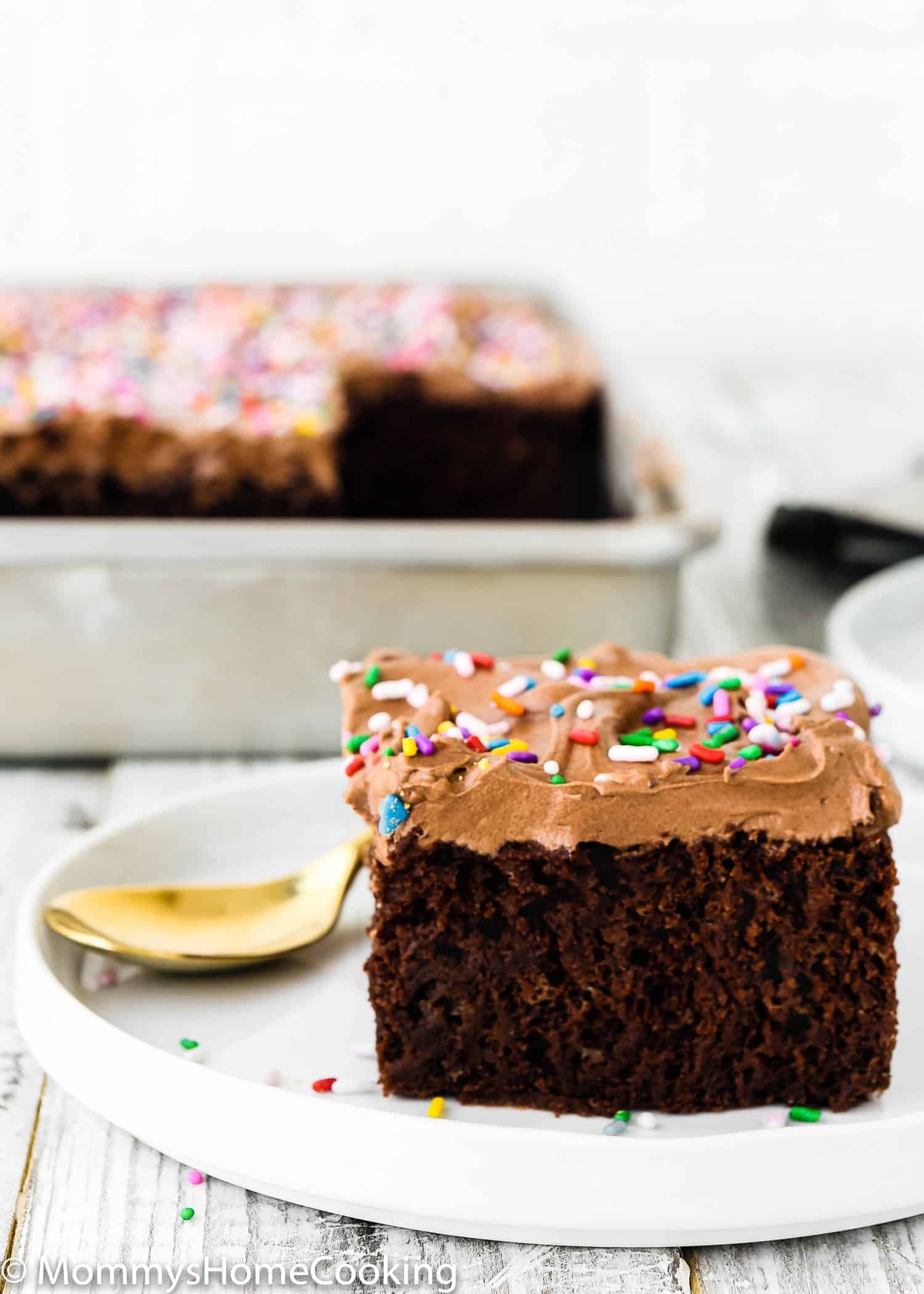 It's marvelous all by itself, frosted with a luscious frosting or with a scoop of vanilla ice cream.
Either way, you'll love it.
Happy Cooking!!!

---
Love what you see? Subscribe to Mommy's Home Cooking so you'll never miss a recipe! Follow along on Instagram, Pinterest, Google+, Twitter, and Facebook for more fun! 
?When you make this recipe, be sure to snap a photo and hashtag it #MommysHomeCooking. I'd love to see what you cook!
* This post contains affiliate links, thank you for the support in keeping Mommy's Home Cooking up and running!