This Easy Shepherd's Pie recipe is a complete, comforting, and scrumptious meal full of flavor! Made from scratch with Parmesan mashed potatoes and baked to perfection.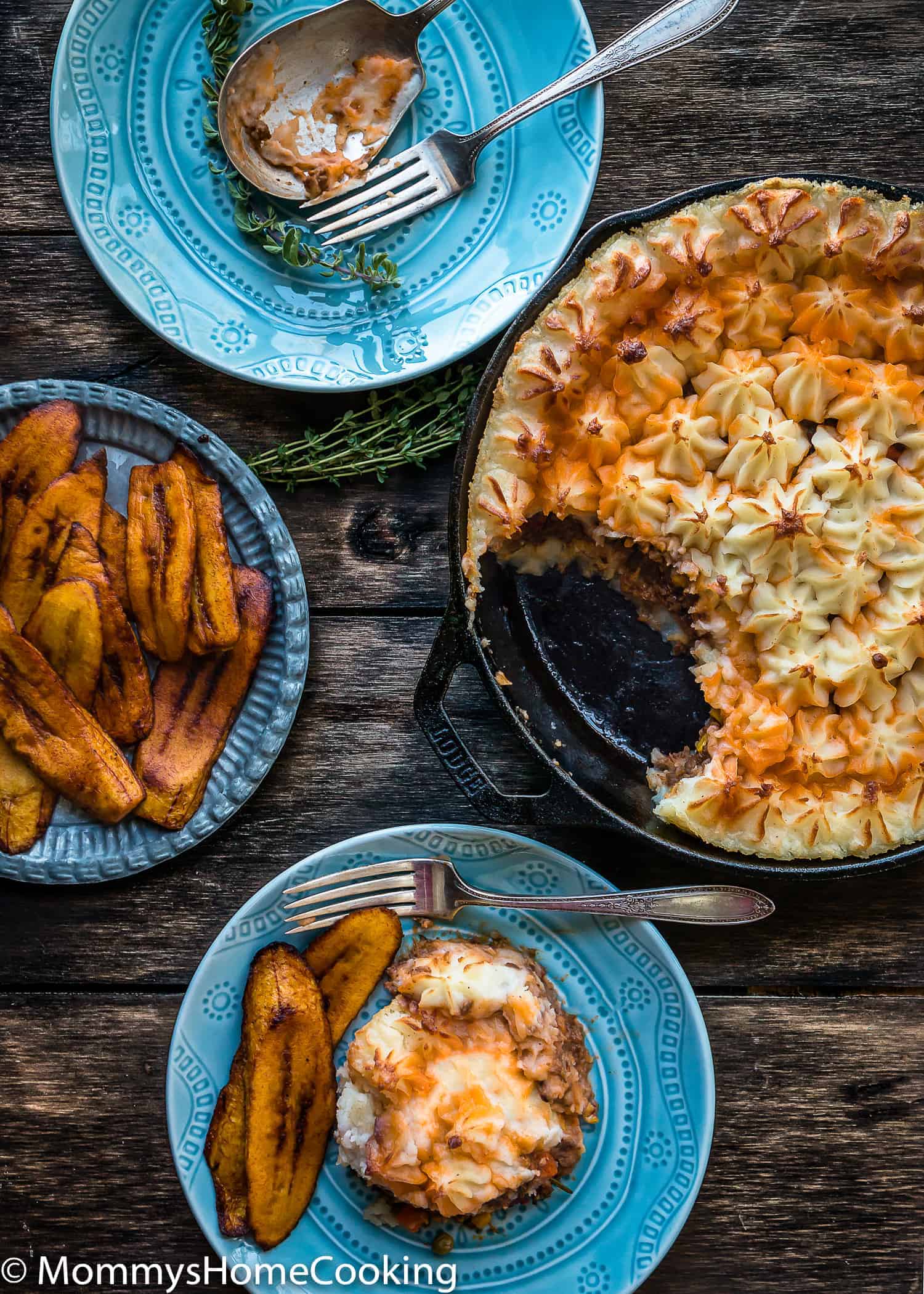 This Easy Shepherd's Pie recipe is a classic in my kitchen!
The first time I heard about Shepard's Pie was when we moved to US many years ago. I had no idea what it was about. I thought it was a very fancy and unique dish.
And one day we went to eat at a restaurant and I told my husband: I think I'm going to have Shepard's Pie, and he immediately replied: Really? It's like your pastel de carne (Venezuelan name).
I was like… WHAT? It always amazes me how the same dish, maybe with some slight variations, can be called different names depending on the country.
Ok, I finished confessing my ignorance of Irish cuisine for today.
In my favor, I can say that now I know the difference between Shepard's Pie and Cottage Pie. Ha!
Anyway…
"Pastel de Carne" or "Shepard's Pie" or "Cottage Pie" … this dish is comforting food at its best!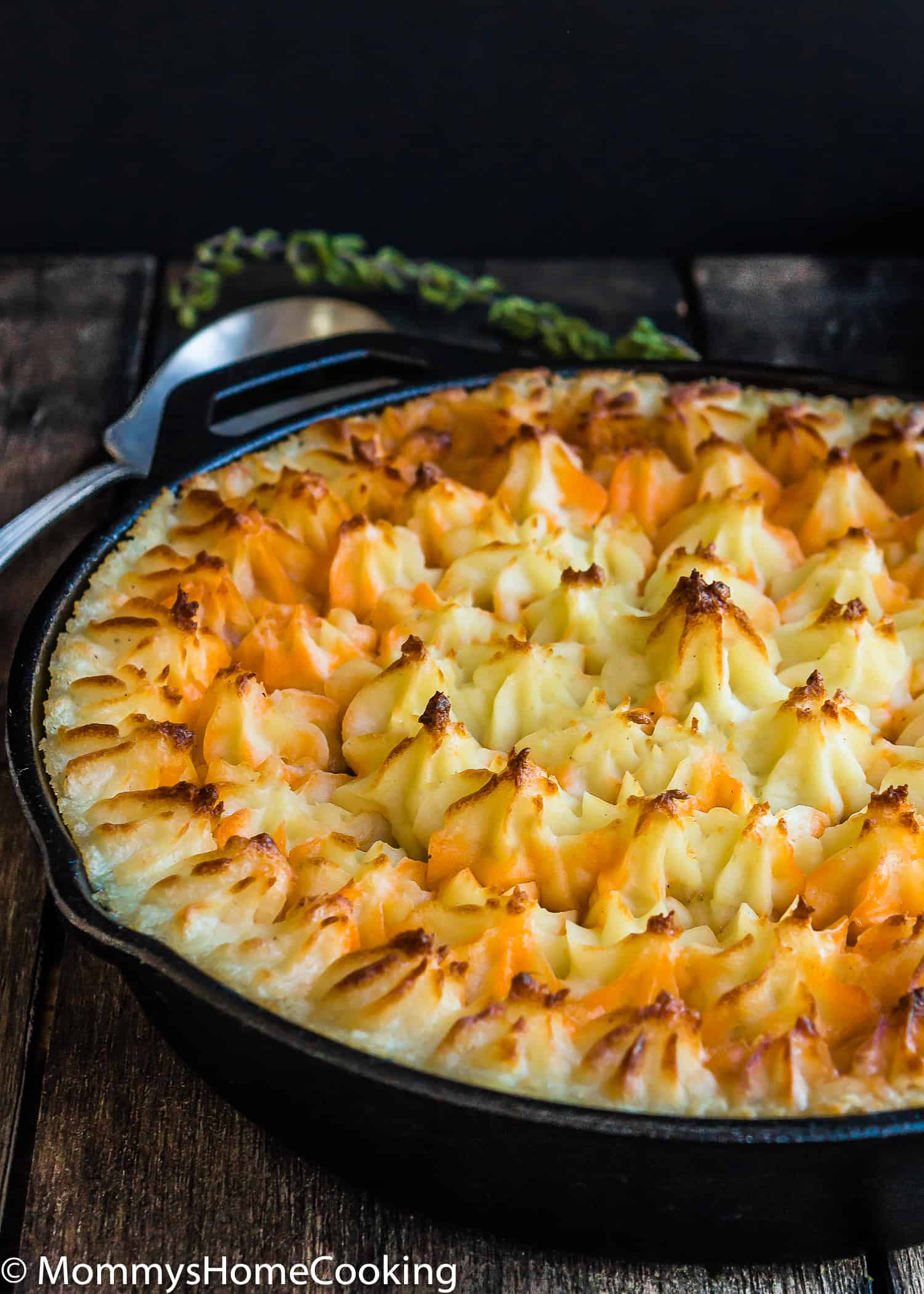 The main difference between the traditional version known as Shepard's pie is that I add a layer of mashed potatoes at the bottom as well.
As a potato-obsessed-carb-o-holic this is heaven.
Plus, I use beef instead of lamb.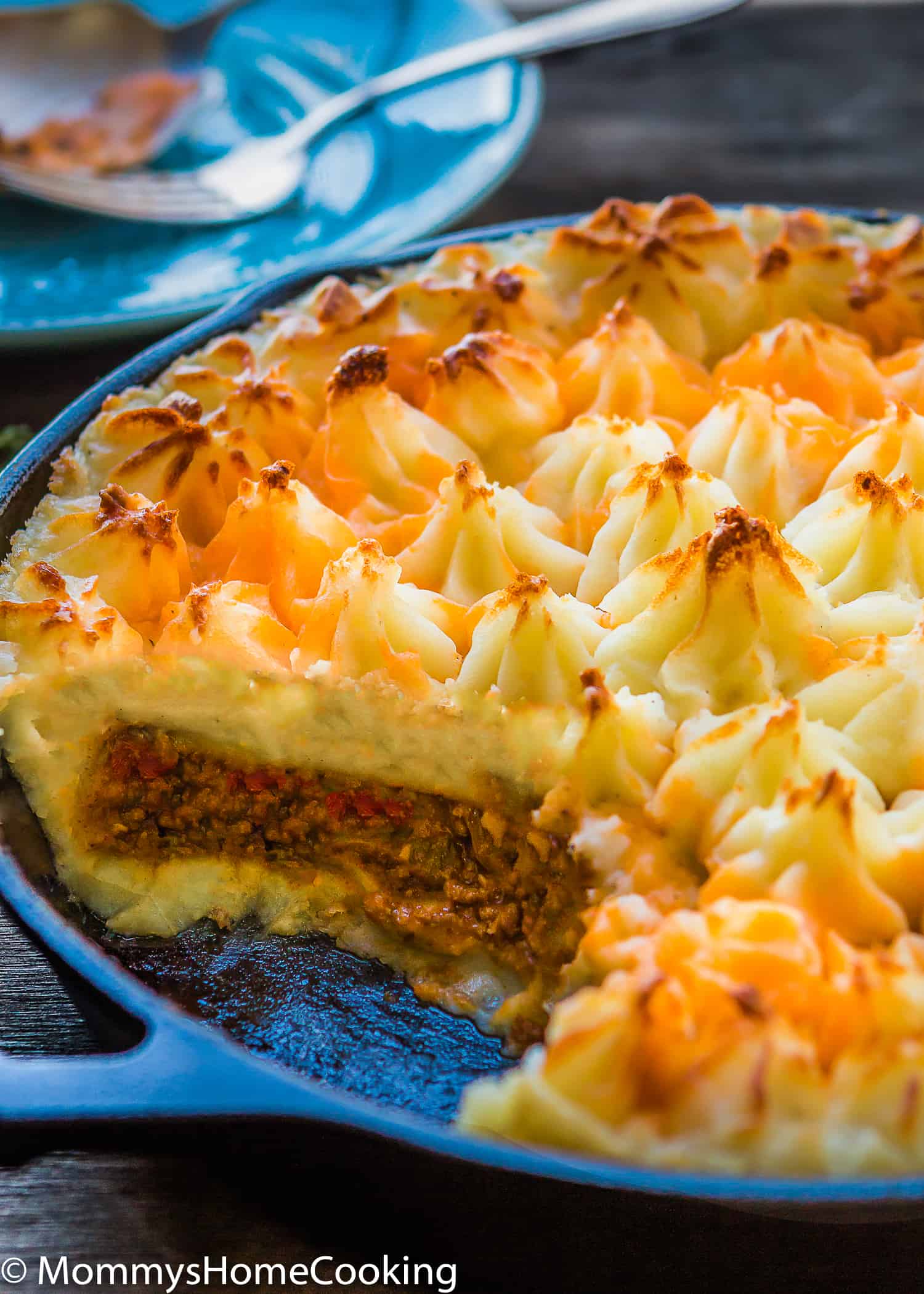 My whole family ♥ this Easy Shepherd's Pie. Even my husband and oldest daughter who are not big fans of ground beef.
The thing is that they don't like the texture of it so in order to please everyone I really need to break the meat into very small pieces. A serious workout. I also make sure that the meat filling is super well seasoned and add tons of Parmesan cheese to the mashed potatoes.
Every time I make this dish we have to eat it with fried plantains. It's kind of a tradition.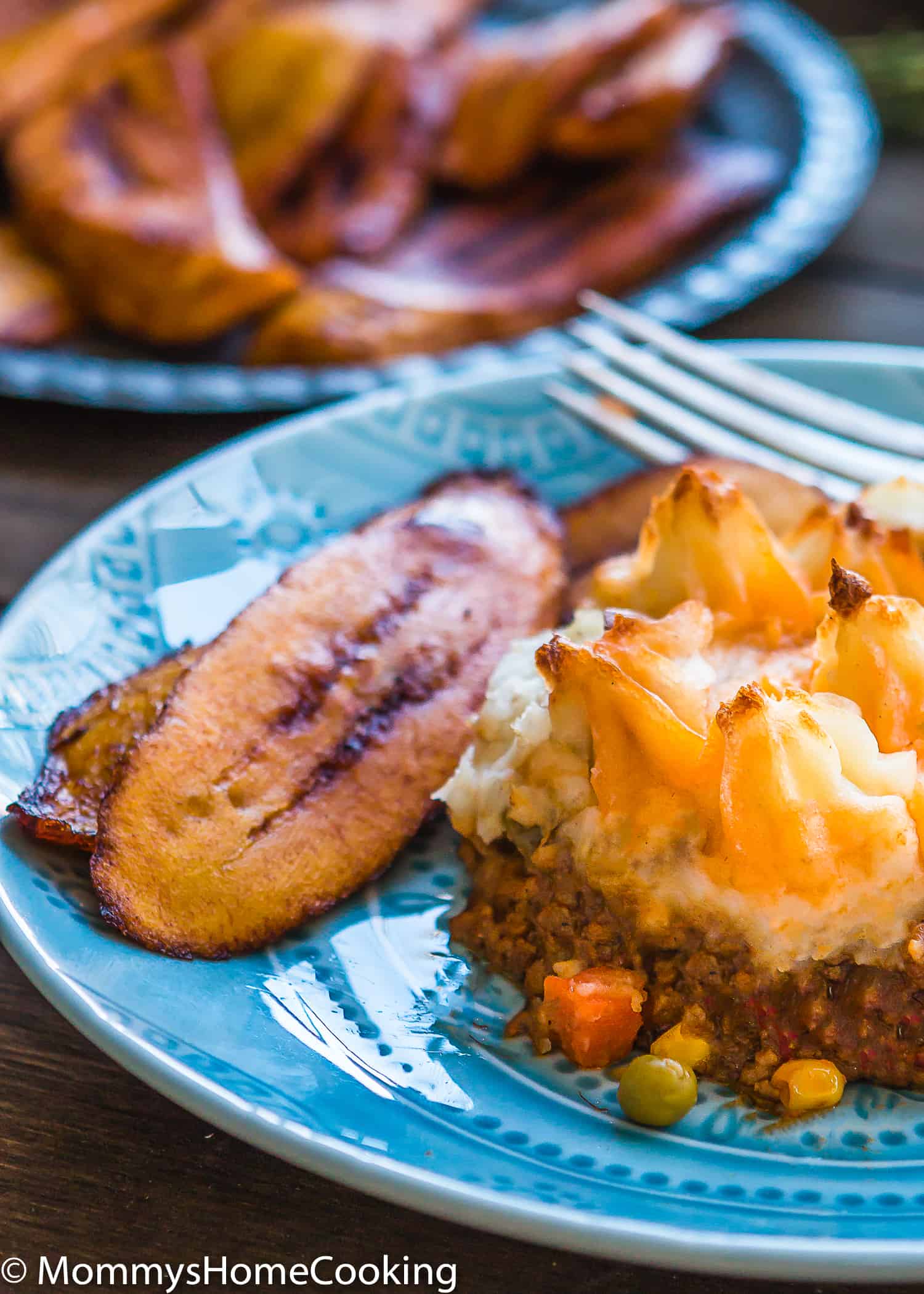 The cheesy mashed potatoes + the savory meat filling + the sweetness of the plantains = Perfection!
I know there are thousand of Shepard's Pie recipes but I still wanted to share my very own an easy version. I hope you give it a try because this time of year begs for a warm and hearty casserole.
Happy Cooking!!!

---
Love what you see? Subscribe to Mommy's Home Cooking so you'll never miss a recipe! Follow along on Instagram, Pinterest, Google+, Twitter, and Facebook for more fun! 
?When you make this recipe, be sure to snap a photo and hashtag it #MommysHomeCooking. I'd love to see what you cook!
* This post contains affiliate links, thank you for the support in keeping Mommy's Home Cooking up and running!