Are you ready to embark on a mouthwatering journey through the world of eggless pies? We've rounded up some of the most delectable egg-free pie recipes that are sure to satisfy your sweet cravings. From classic pumpkin pie to exotic key lime, we've got a pie for every palate. So, without further ado, let's dig in!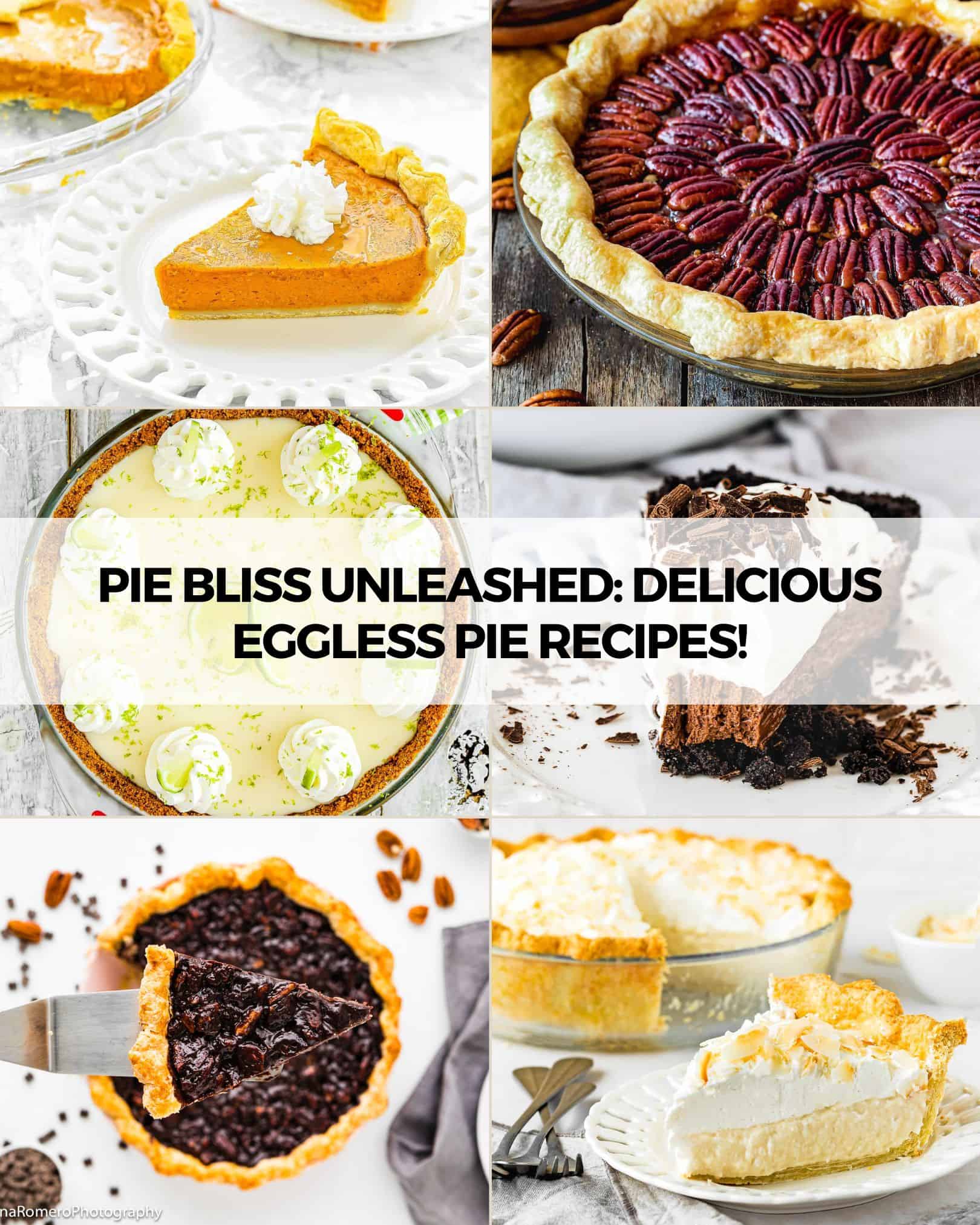 1 – Easy Eggless Pumpkin Pie 🎃
Embrace the flavors of fall with this velvety pumpkin pie. Each bite is a warm hug from the season, complete with a buttery, flaky crust.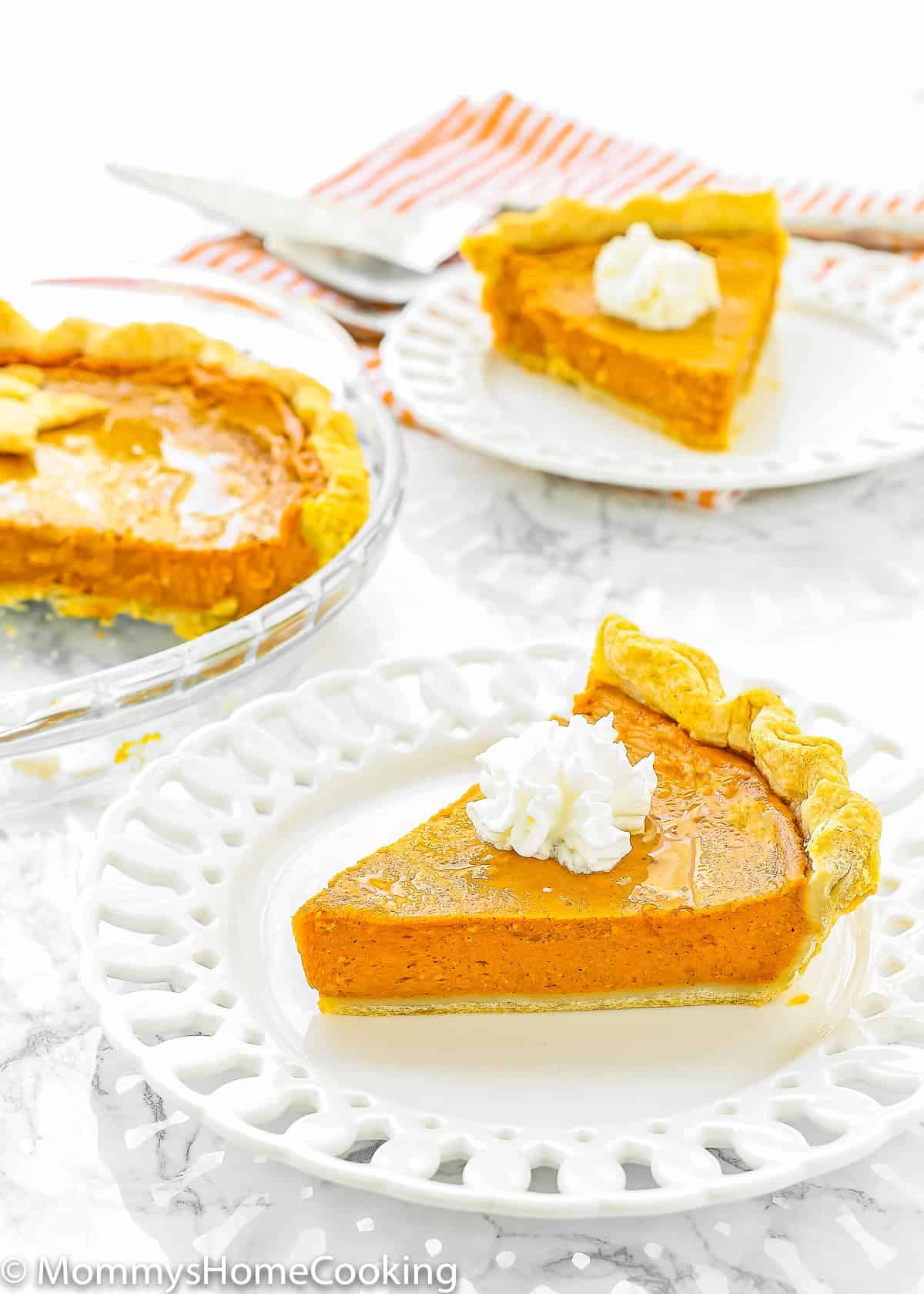 2 – Eggless Pecan Pie 🌰
Pecan perfection! Indulge in the rich, nutty goodness of this classic pecan pie without the eggs. It's a slice of Southern charm in every bite.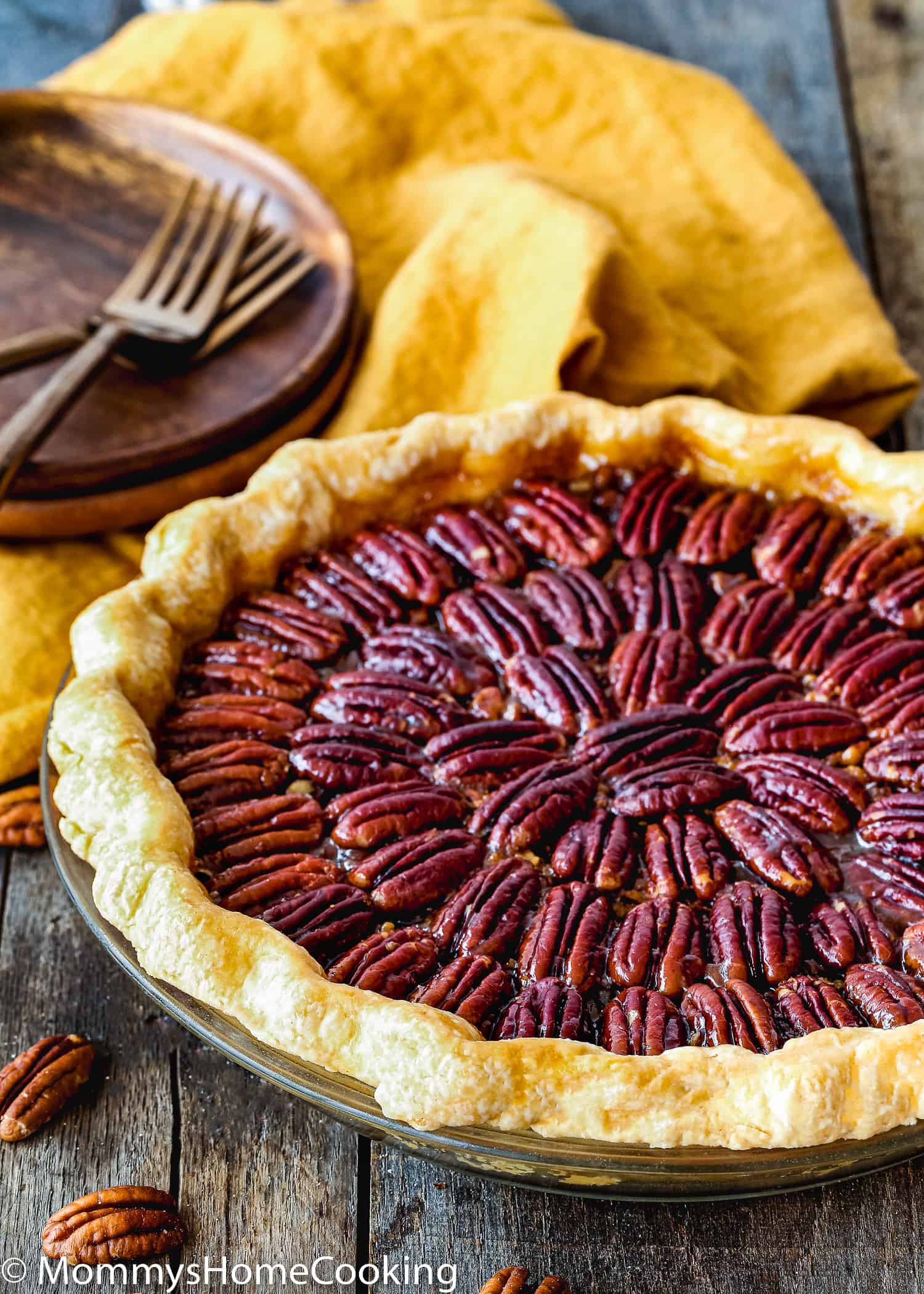 3 – Eggless Chocolate Pecan Pie 🍫
Chocolate lovers, rejoice! This decadent pie combines the crunch of pecans with the silky smoothness of chocolate. It's a true indulgence for your taste buds. This recipe is exclusive to my Baking Club Members.
4 – Easy Eggless Key Lime Pie 🍈
Take a trip to the tropics with the tangy and refreshing flavor of key lime. The zesty filling and graham cracker crust make it a summer sensation.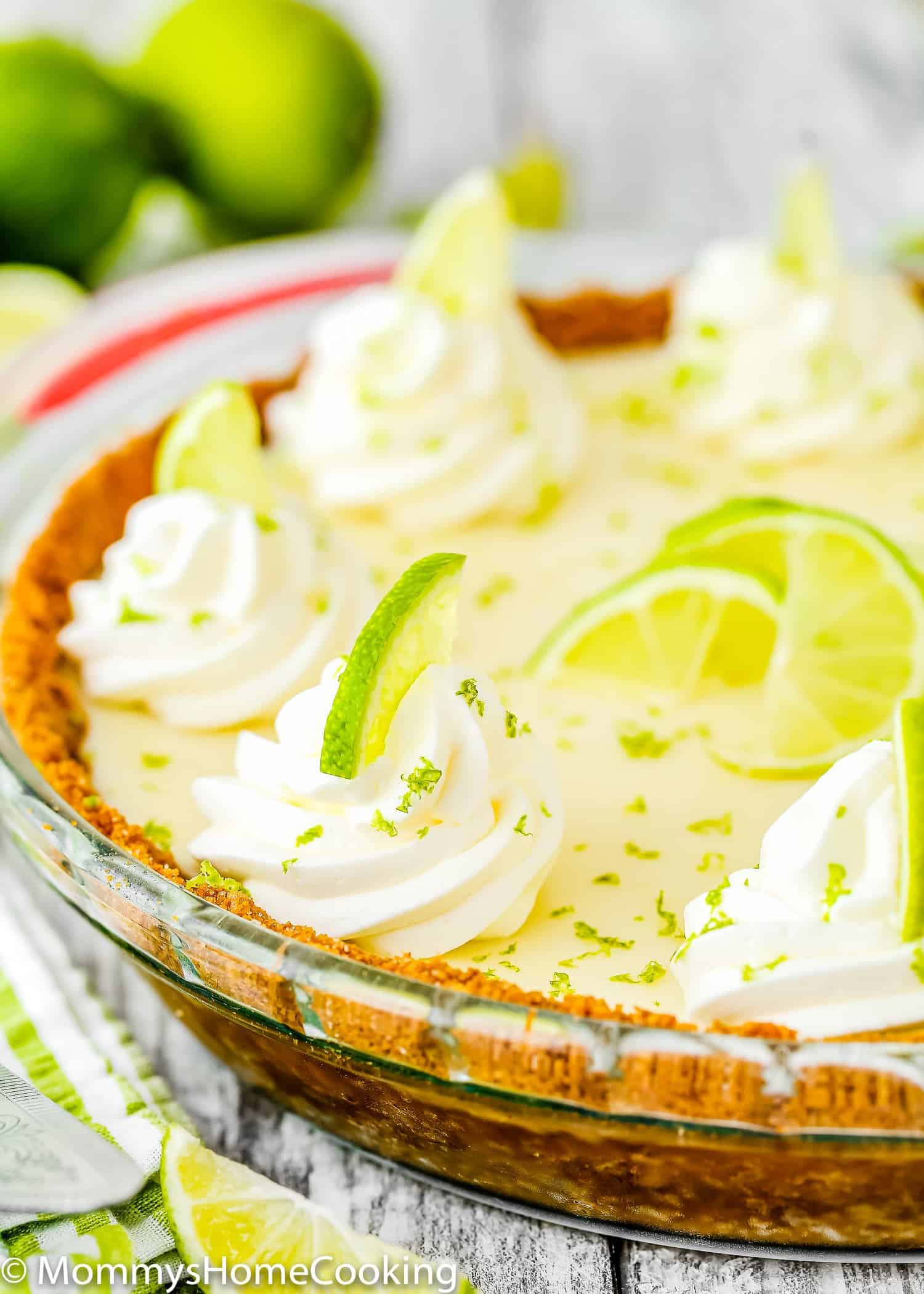 5 – Eggless Coconut Cream Pie 🥥
Transport yourself to a tropical paradise with this luscious coconut cream pie. Creamy coconut custard meets a golden crust for a taste of the islands.
6 – Easy Eggless Sweet Potato Pie 🍠
Sweet potatoes take center stage in this heartwarming pie. It's like a sweet potato casserole in pie form – a delightful twist on a classic.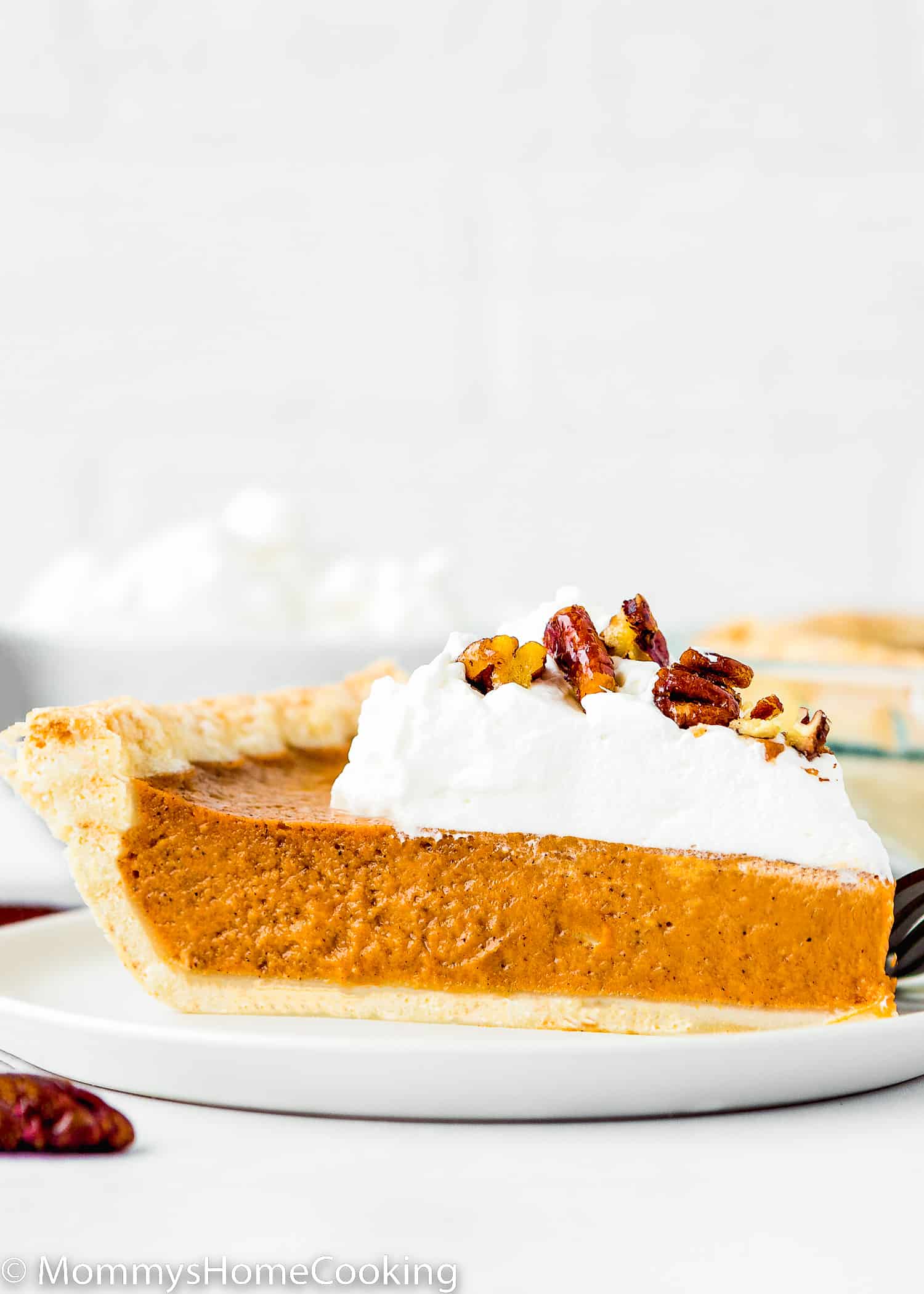 7 – No-Bake Eggless Chocolate Cream Pie 🍰
When you crave chocolate but want to keep it cool, this no-bake chocolate cream pie is your answer. Silky, smooth, and utterly irresistible. [Link to Recipe]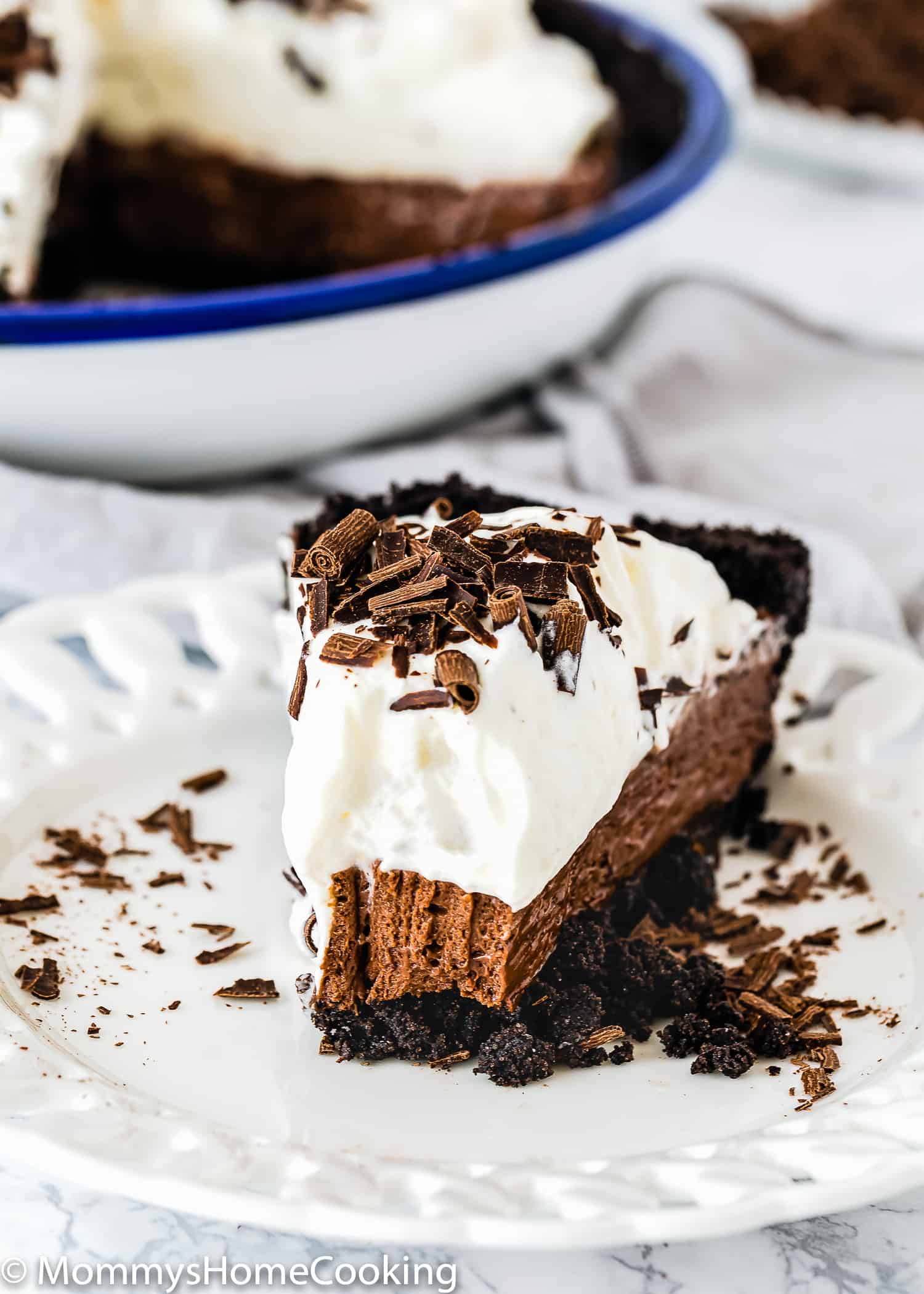 Pie Crust Options
Traditional Pastry Crust:
Made with a mix of all-purpose flour, cold butter or shortening, a bit of sugar, salt, and cold water.
Flaky and tender texture.
Perfect for both sweet and savory pies.
Graham Cracker Crust:
Made by crushing graham crackers and mixing them with melted butter and sugar.
Adds a sweet and slightly crunchy base.
Ideal for no-bake pies and many cheesecakes.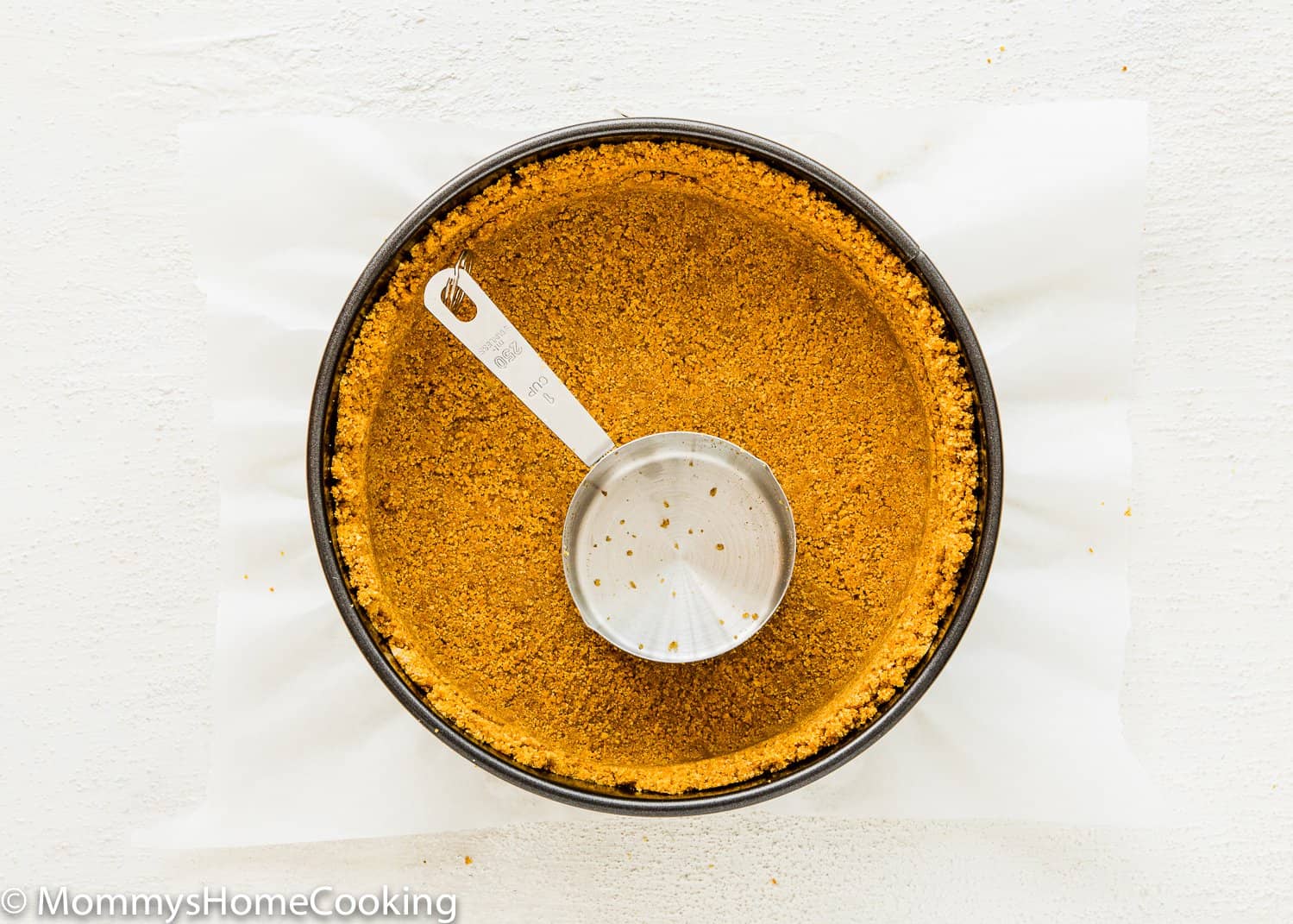 Oreo Cookie Crust:
It is created by crushing chocolate sandwich cookies and combining them with melted butter.
Adds a rich, chocolaty flavor.
Great for pies with chocolate or cream fillings.
Shortbread Crust:
Made with a mixture of flour, butter, and sugar.
Has a tender, crumbly texture.
Excellent for tarts and pies with fruit or custard fillings.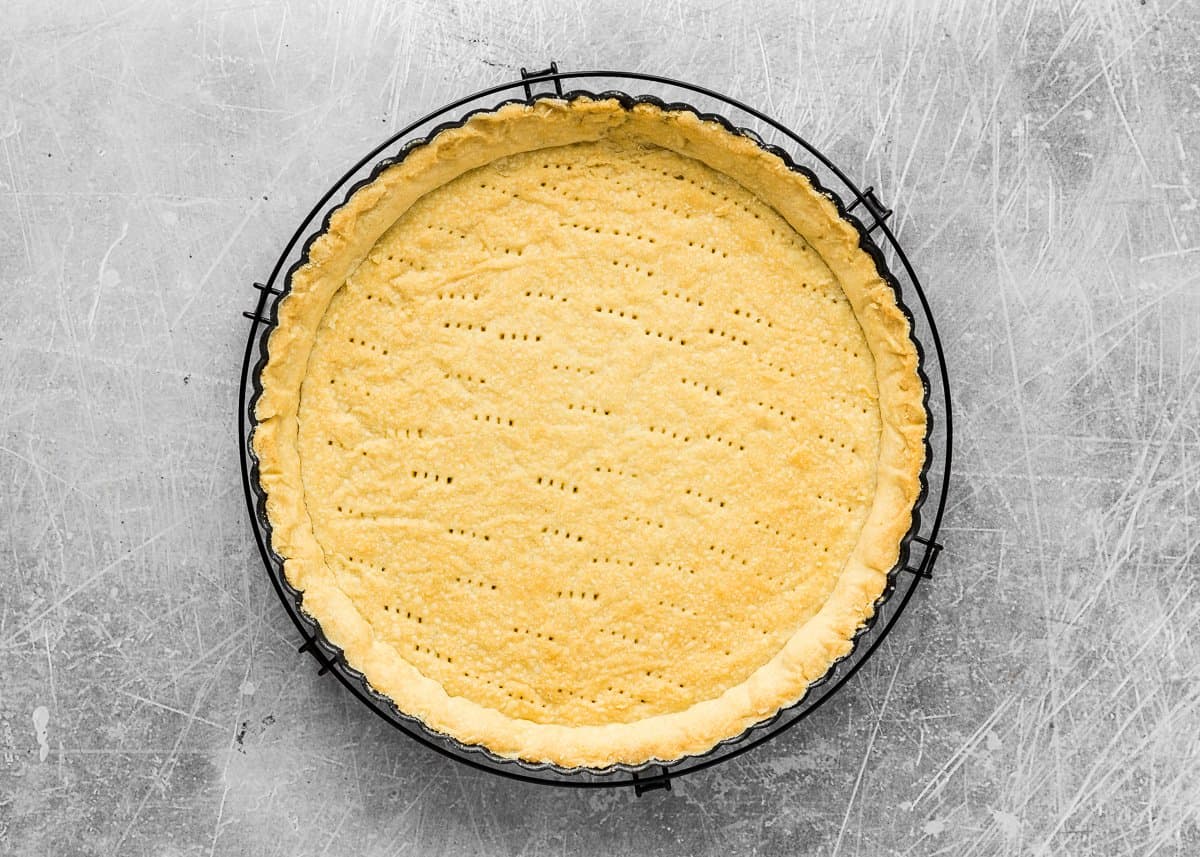 Cookie Crusts (Vanilla Wafers, Ginger cookies, Biscoff, etc.):
Crushed cookies mixed with melted butter. You can use Vanilla Wafers, Ginger cookies, Biscoff, etc.
Provides a sweet and flavorful base.
Complements pies with lighter fillings.
Press-In Crusts:
Made by pressing a mixture of crumbs and butter directly into the pie dish.
Quick and easy to prepare.
Suitable for various pie fillings.
Remember, the choice of crust depends on the type of pie you're making and your personal preferences. Each crust brings a unique element to the overall pie experience!
Ready to elevate your dessert game? Head over to these fantastic recipes, and let the baking (and indulging) begin! Which one will you try first?