This colorful and full of bright flavor Couscous Tabbouleh Salad is the perfect side dish to any lunch or dinner throughout summer.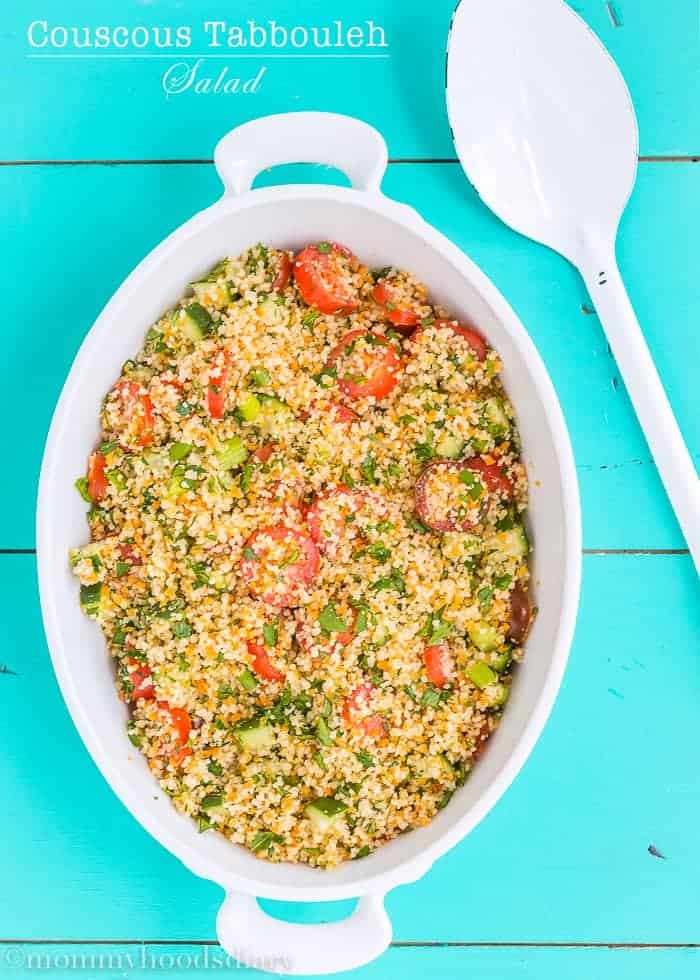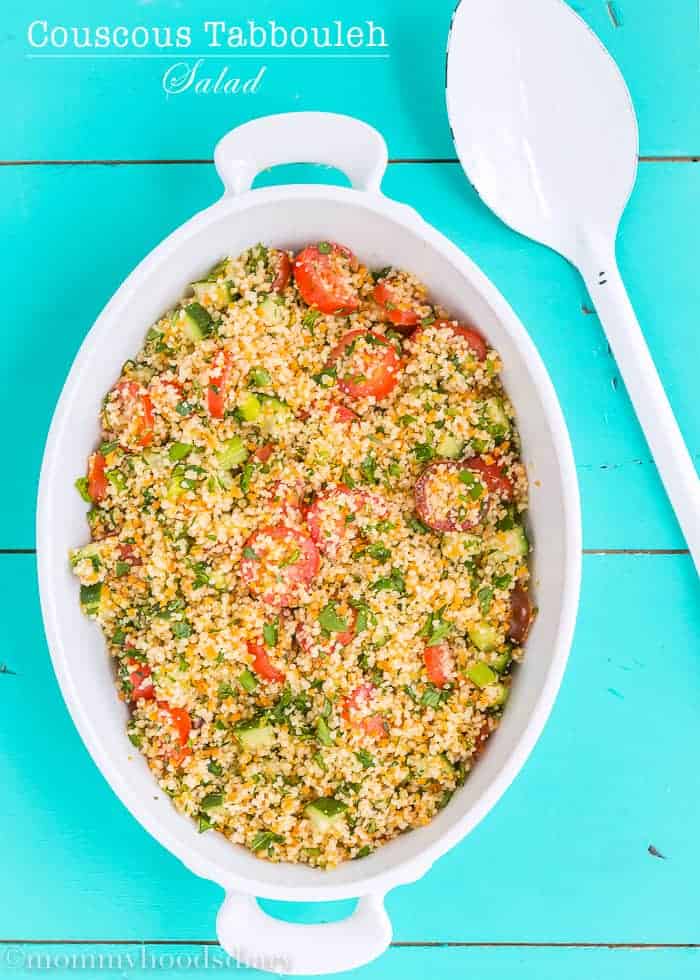 There's something about colorful salads that just says… "It's summer!"
The past few days have been very very hot! There's no doubt about it — summer is here. Please let me vent. Our apartment has, not one, but two skylights. Super bright, which I love. But during those really hot summer days our home fells like an oven. The AC can't keep up with the heat. I feel like we're chickens being roasted. I feel like I'm going to die. Okay… I'm being super dramatic, but you get the idea, right?
I'm done venting…
The salad!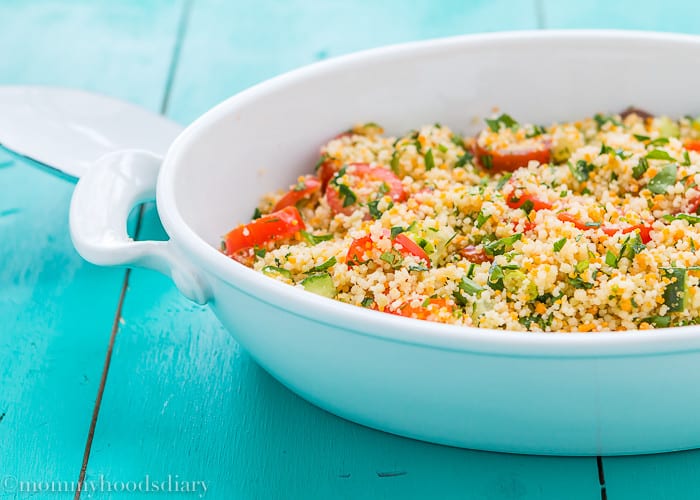 Salads are my go-to side dishes during summer. They are a great addition to any lunch or dinner. Fill out the plate with color and nourishment. They are also quick and easy, require minimal or no cooking. Plus, they're very customizable since you can add or change the salad ingredients as much as you want.
The possibilities are endless: potato salads, pasta salads, coleslaws, and- drum roll, please – Couscous Tabbouleh Salad!!!
Traditional tabbouleh starts off with some bulgur wheat, but I decided to use couscous this time. I love this flavor combination. It's nutty, herby, and lemony. This salad gets better after a day or so in the fridge, so it's Perfect make-ahead recipe for busy days, if you're headed to a summer potluck or out to the pool or beach. And It's ready in 20 minutes!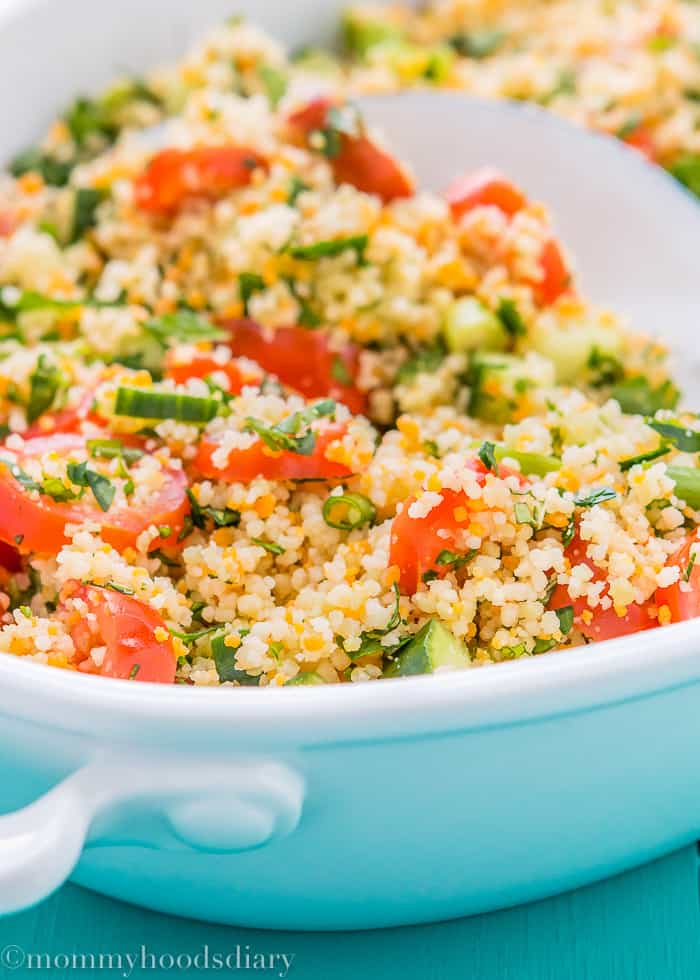 Give this delicious Couscous tabbouleh a try and see if it doesn't make your list of top summer salads. I bet it will.
Ingredients
1

large English cucumber,

washed and cut into small cubes

12-15

in

cherry tomatoes,

washed and cut half

2/3

cup

parsley leaves,

finely chopped

1/4

cup

fresh mint leaves,

finely chopped

2

scallions,

thinly sliced

2

cups

couscous,

cooked (I used tricolor couscous)
Dressing:
1/4

cup

fresh lemon juice

1

clove

garlic,

minced

1/3

cup

extra virgin olive oil

1

teaspoon

kosher salt

Freshly ground black pepper

to taste
Instructions
In a medium bowl mix the cucumber, tomatoes, herbs, scallions, and couscous. Mix until everything is well combined.

Prepare the dressing: In a small bowl mix the lemon juice and garlic. Gradually add the olive oil. Season with salt and pepper to taste.

Add dressing to salad and toss to combine. Let the mixture stand for 15 minutes before serving.
Notes
The salad may be made 2 days in advance and kept covered and chilled.
Cook the couscous according to package directions.